Equestrian Kitchen Accents
Friends have gathered to eat, drink, and be merry. They laugh, chatter, and drift obliviously around the room, and you notice that the kitchen has become the hearth. It welcomes them in with sweet aromas and the promise of food. The kitchen is the heart and soul of the home, they say. So why not make it an expression of your equestrian chic style? We've scoured the internet to find the best equestrian accents for your kitchen. Check it out!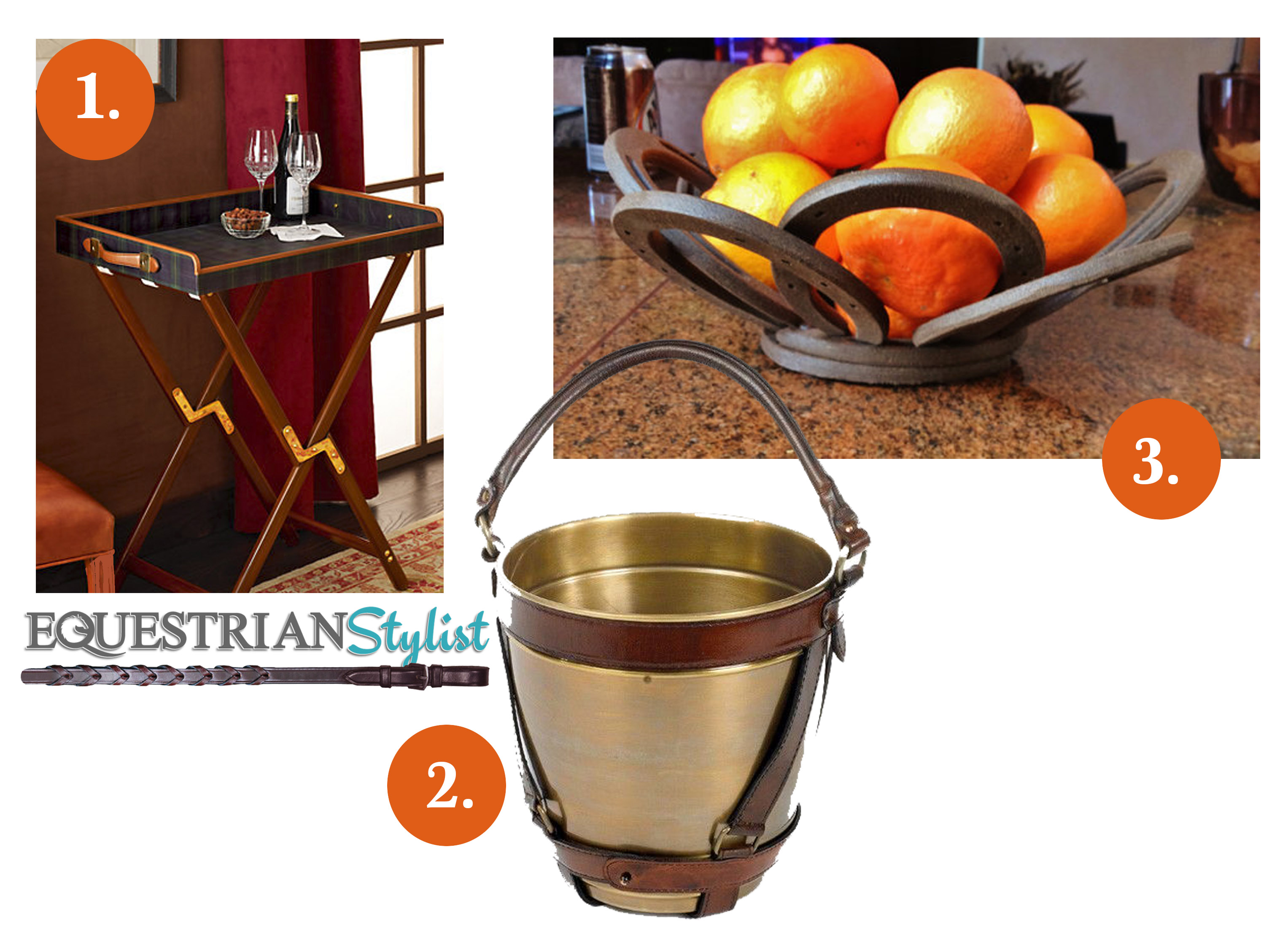 1. Bentham Plaid Butler's Tray, Ralph Lauren Home
2. Leather Handle Champagne Bucket
3. Decorative Horseshoe Fruit Bowl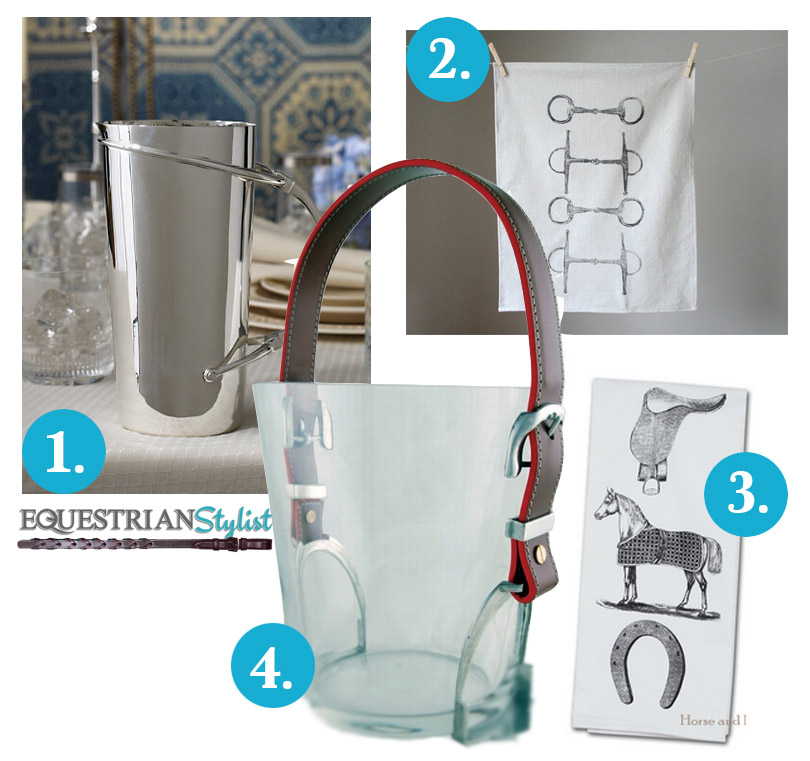 1. Wentworth Pitcher, Ralph Lauren Home           
3. Horse Equipment Kitchen Towel , Horse and Hound Gallery
4. Equestrian Stirrup Ice Bucket, Horse and Hound Gallery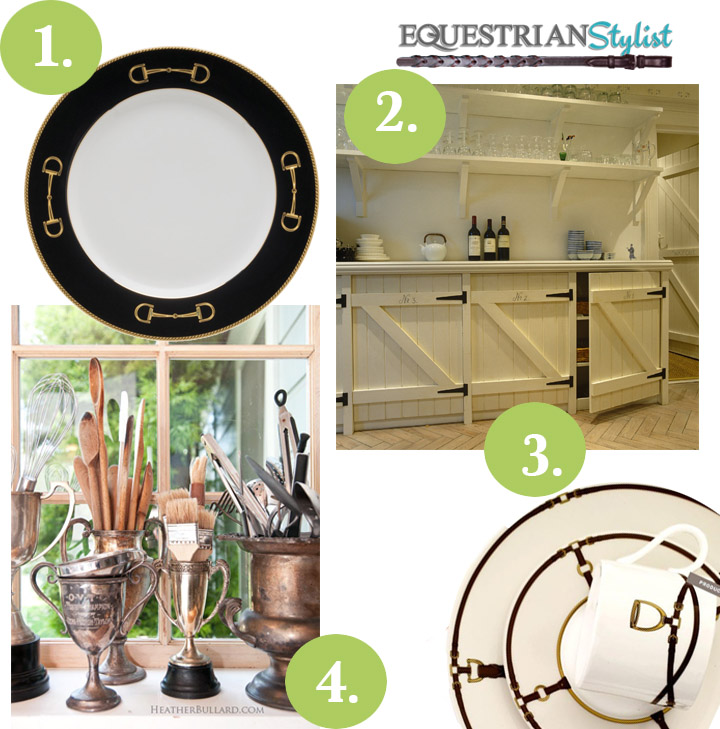 2. Kitchen décor idea:  Barn Doors in your kitchen area!
3.  Modern Equestrian Collection, Ralph Lauren
4. Kitchen décor idea: Storing  kitchen necessities in vintage equestrian trophies
1. Lilo Windsor Napkin Rings, Noble Horse Gallery
2. Equestrian Bit Double Old Fashion Glass, Horse and Hound Gallery
3. Equestrian Braid Place Setting, Ralph Lauren Home           
Find out what it is that best represents your equestrian lifestyle. Maybe it's a classic, upscale equestrian look. Maybe it's a vintage-inspired horse style. Maybe it's a modern look. Whatever it is, take that and run with it. Make your kitchen your own with fine equestrian style.