Sponsors
Founded in 2011, EquestrianStylist.com is a leading website for fashion and style influenced by the equestrians and horses. The site publishes daily and is promoted carefully through a well maintained social media engagement system.  Content and promotion is focused on individuals, brands, and retailers within the horse and fashion industry. The Equestrian Stylist is open to advertising, sponsorships, and product review requests from relevant businesses.  If you would like to be featured, please contact Ashley for current rates. If you would like to become a sponsor please fill out our sponsors form.
Equestrian Stylist Sponsors
An equine skin care line inspired by equestrians.
Washington International Horse Show
Website | Email | Facebook | Twitter
The Washington International Horse Show is the country's leading metropolitan indoor horse show.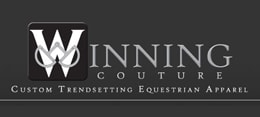 Custom Trendsetting Equestrian Show Apparel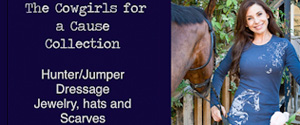 The Cowgirls For A Cause Collection 
A Collection of apparel, accessories, and gifts for horse lovers: both english & western