Maker's Mark Hits The Spot At The 2014 Hampton Classic
Maker's Mark hits the spot at the 2014 Hampton Classic. This iconic brand has been known to be seen prevalently in the 'equestrian scene'. As you enjoy the Grand Prix at the 2014 Hampton Classic, be sure to sip the 'Keeneland Breeze' Cocktail by Maker's Mark. This citrus refreshing cocktail is the perfect drink for socializing on a sunny day next to the ring. Let's face it, if you're an equestrian and competing all week, it's time to sit back, sip, and relax. I mean, we are in the Hamptons after all! Adult and amateur riders, yes, this includes you! Even though the Hampton Classic means 'serious business' for some, it's also home of 'playtime' for many socialites, fashionistas, and spectators.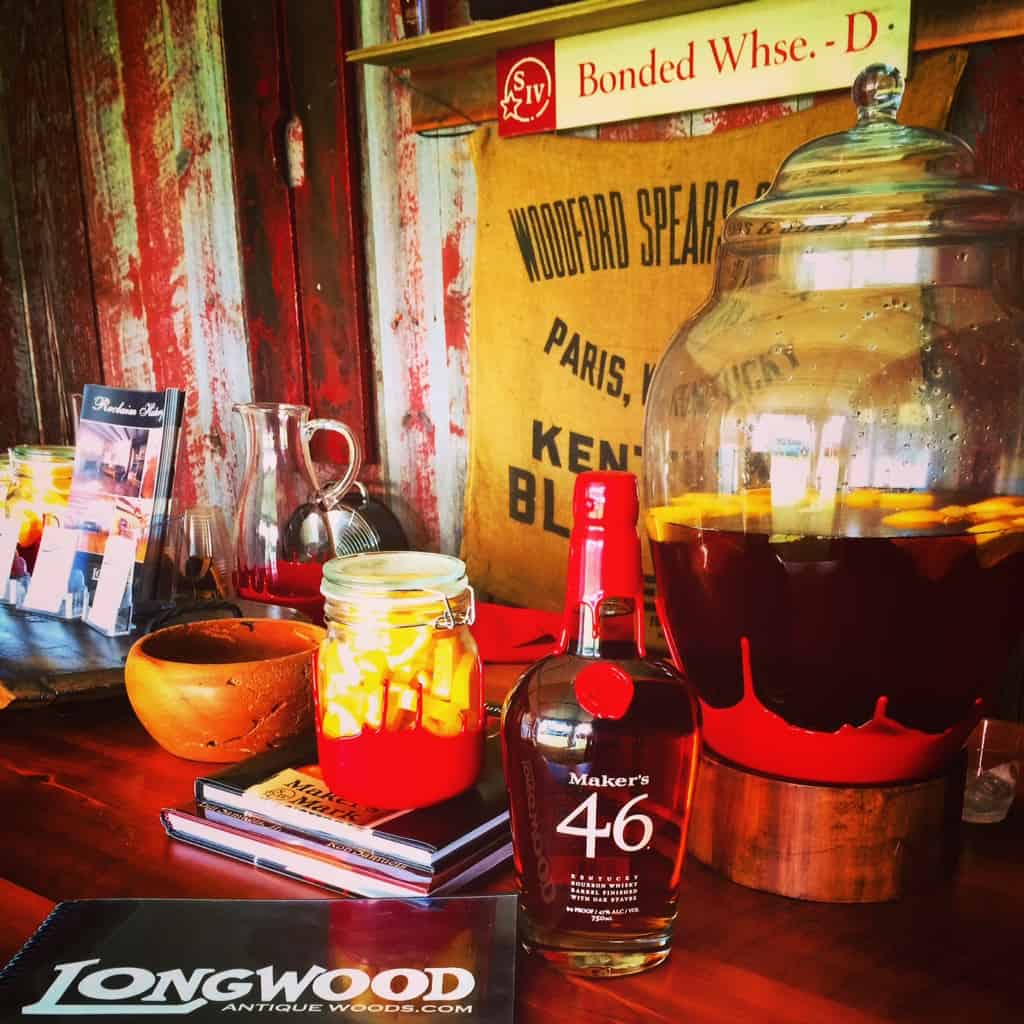 Introduced in 2010, the Maker's 46 is the first new release from the Maker's Mark Distillery in 50 years. In partnering with Longwood Antiques at the 2014 Hampton Classic, it's the perfect fit for sipping, shopping, and enjoying the equestrian style atmosphere of the classic.
The Recipe:
Keeneland Breeze
1-1/4 parts Maker's 46
DeKuyper Orange Curacao Liqueur
Ginger ale
Orange wedge
Fill rocks glass with ice. Add Maker's 46, a splash of DeKuyper Orange Curacao Liqueur and a squeeze of fresh orange. Top off with ginger ale. Garnish with an orange wedge.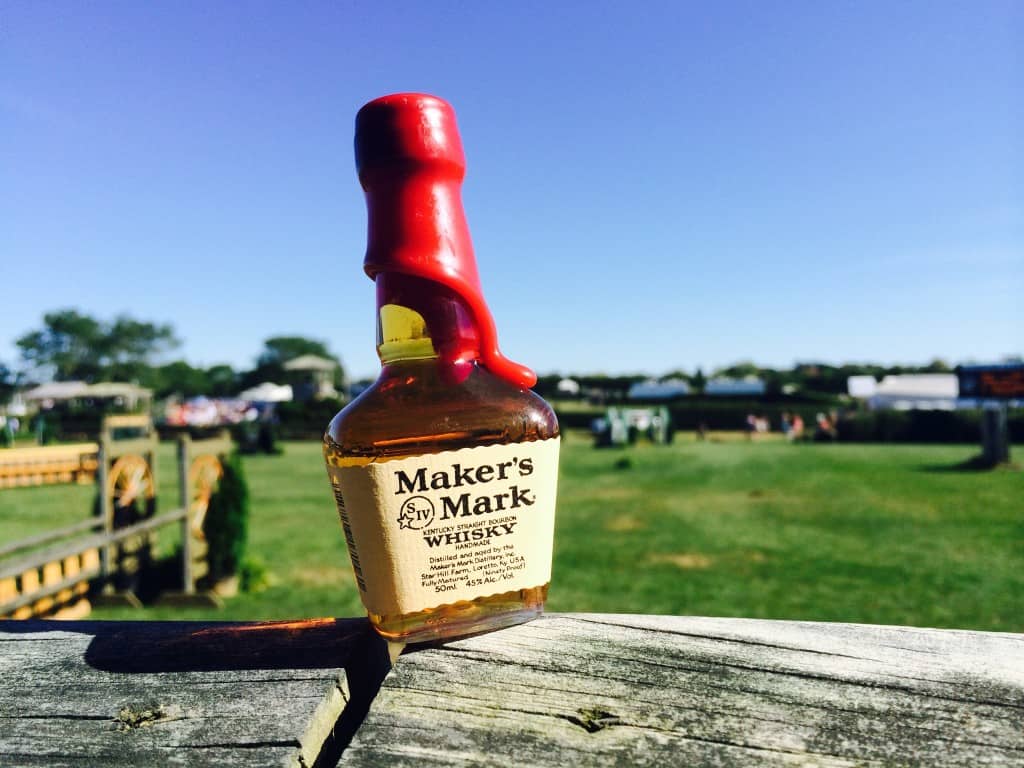 Maker's Mark and Keeneland
For 78 years, Keeneland has been an iconic racetrack and a hub for Thoroughbred racing. Recently, it is now the host of the 2015 Breeders' Cup World Championships…
In 1968, the first bottles of Maker's Mark ever sold slid into the lineup on the shelves at Keeneland's bars! Maker's Mark bottles stood out on the shelves, with their square-like bottle, long slender neck and signature dipped red wax top – a concept ideated by Bill Samuels Sr.'s wife, Marge Samuels.
More Maker's Mark fun facts:
Since 1997, Maker's Mark and Keeneland have teamed up to design and produce commemorative bottles; proceeds benefit a designated local charity
In 2008, the Maker's Mark Mile becomes a grade I stakes race
In 2012 with the introduction of Maker's 46, the Maker's Mark Mile becomes the Maker's 46 Mile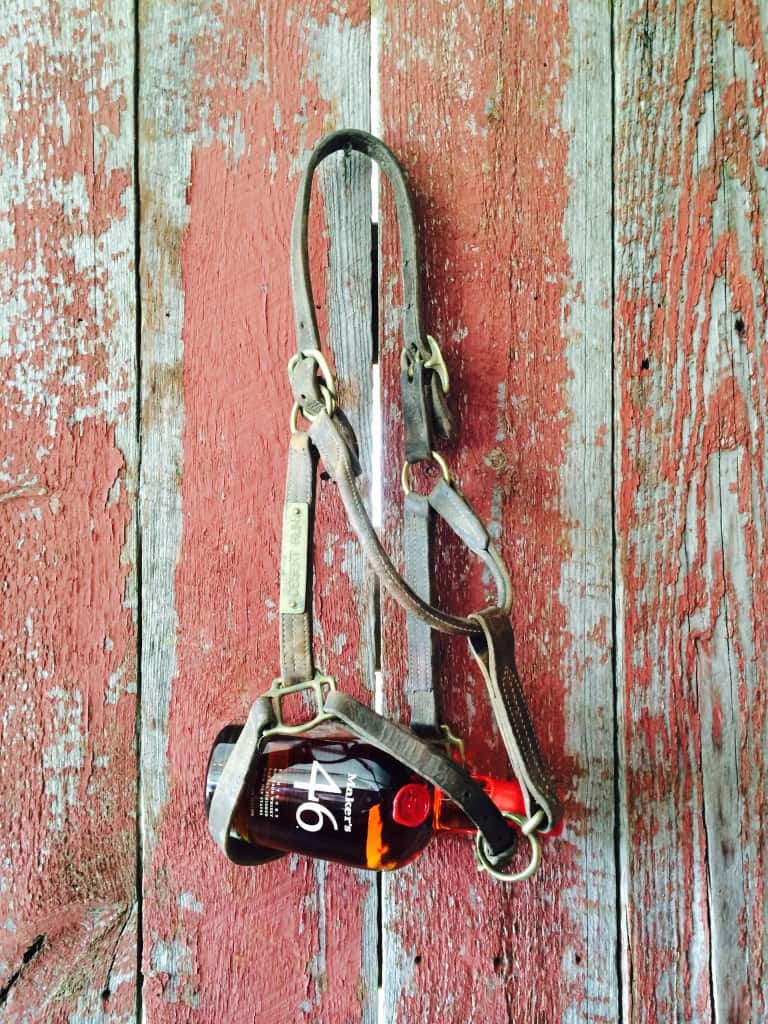 The halter makes a great Maker's 46 holder for the avid horse-lover.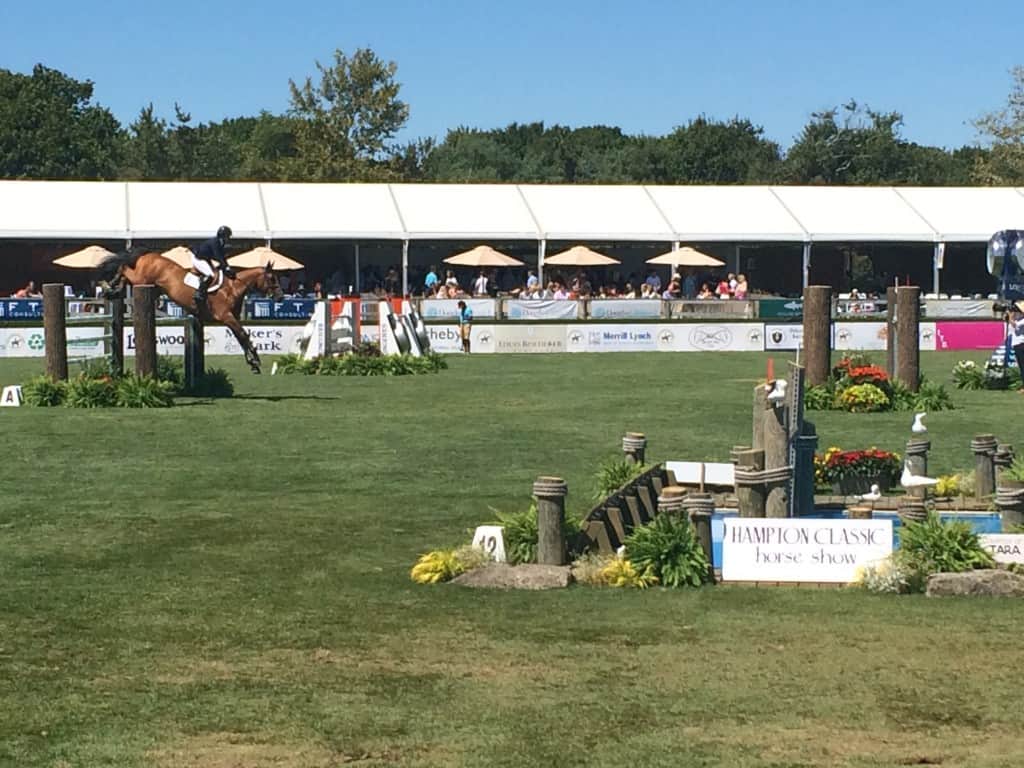 Enjoy watching the 2014 Hampton Classic Grand Prix tomorrow and sip in equestrian style with true Kentucky small-batch bourbon whisky, Maker's Mark. It surly makes the mark and hits the spot at the 2014 Hampton Classic!

For more information on Maker's Mark, please visit: http://www.makersmark.com
For more information on the 2014 Hampton Classic, please visit: http://www.hamptonclassic.com