Drawing With Fire: The Artwork of Julie Bender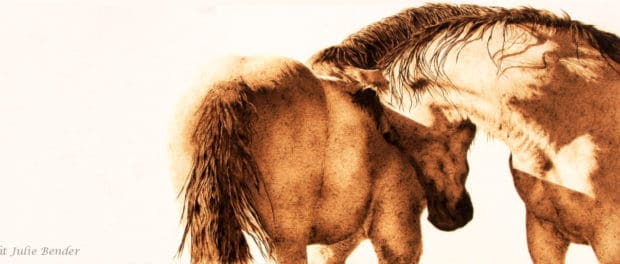 Growing up with a fascination for drawing animals, Julie Bender followed this passion and turned it into her life's work as an artist. Completely self-taught in the art of pyrography or " wood burning", Julie uses heat as her medium to capture unique moments rich in texture and fine detail. We were especially struck by Julie's equine pieces and her ability to portray the elegance and beauty of the horse with a stunning realism. EquestrianStylist.com had the pleasure of interviewing Julie to find out more about her creative process and inspirations, read on below.
Q: Can you give us a brief intro to you and your artwork?
JB: As early as I can remember, I have enjoyed creating art.  My artistic passion drove me to a Bachelor's degree in Fine Art in 1980 and BS in Art Education, and I have practiced art on some level throughout my adulthood. 
Finally, in 2012 I relocated from Atlanta, Georgia to Loveland, Colorado to follow my dream of a full time career in art.  It is Colorado's diverse landscape of Western wildlife and culture that inspires me everyday.  When observing animals in the wild, my eye is constantly keyed to that rare moment when I see a particular behavior or scene that makes my heart race and inspires me to get started on a new work.  No longer do I produce simple portraits, but rather dream up scenes I could never have imagined without my experiences here in Colorado.  I am fortunate to have my work represented by top galleries, in permanent museum collections, awarded by international juried exhibitions and privately collected throughout the world.  I also enjoy conducting workshops.
Q: Pyrography is such a unique form of artwork, can you tell us more about this process and working with heat as your medium?
JB: Described in traditional terms, pyrography is the art of "drawing with fire" using a heated metal tip to burn images on a natural surface such as wood or paper.  It is commonly known as "wood burning."  I love burning on wood, but primarily burn on paper as I love the effect, and is much more challenging and versatile.  Pyrography involves both accidental and calculated risks and I enjoy the process of discovering innovative ways to express artistic vision through this quite unforgiving medium. Through various means of heat I achieve textures and smooth shading to produce life-like features such as fur, skin, feathers, hair and more.  I am completely self-taught in this medium and through years of experience, have honed my craft and developed my own style and voice as an artist.
Q: Your work covers a beautiful range of animal subjects with a breathtaking quality of realism. When did you begin equine pieces? Do you have a favorite one?

JB: In 2002, my career in pyrography began with creating dogs' likeness in portraiture.  For me, it's always been important to capture as much realism and detail as possible, especially in commissions where owners have a strong affection for their animals.  As a detail-oriented person, I find myself very well-suited for pyrography.  Once I was confident in my abilities to produce dogs in my art, horses seemed a natural progression and I soon found myself participating at regional horse shows.  There, sales really took off and I began accepting commissions from horse owners.  It's difficult to answer which horse piece is my favorite, but if I had to, I might select "A Rude Awakening" for its backstory as much as the decent execution.  One early morning visiting a wild horse sanctuary in Wyoming I witnessed a young colt nudging it's mother to nurse him.  Thirty minutes passed as he poked her and nibbled her neck before she begrudgingly stood up for the task.  It was fascinating to watch his relentless annoying behavior – and her nonchalant reaction.  It was a beautiful moment to observe and even better to have had the honor of depicting that scene in my art.  And the splash of color in that piece really speaks to me.
 Q: Can you tell us about your daily creative process? What keeps you inspired?
JB: My daily creative process consists primarily of the challenge itself.  How do I challenge myself and this medium to make the next piece different from those before it?  What will I discover next about pyrography and myself so that I continue creating from the heart?  I am never satisfied in simply approaching a piece as I did the one before.  For me, it's all about growth – or it's no fun.  Further, I am inspired by staying abreast of all types of art, media and styles in the world.  By doing that I discover more about myself and continue to evolve as an artist.  This is my daily ritual prior to starting any new work.  After that, it is purely exploration, experimentation and execution of a difficult and unforgiving medium for which I have a deep passion. 
Q: What are you working on at the moment?
JB: I'm actually between works.  I just completed a rather intricate bird dog scene that took two weeks to produce.  As an owner and breeder of vizslas, I have a strong fondness and admiration for all sporting dogs and their natural ability to hunt and "put food on the table."  Thanks to my knowledge of these amazing dogs, I never tire of using them in my art.  Next, I turn my attention to creating new works for two upcoming summer Western shows: The Greeley Stampede Art Show and the Cheyenne Frontier Days show.  All those works will involve horses, Brahmas, Texas Longhorn, rodeo and ranch scenes, and more.  I have so much personal experience to draw from and I'm excited to get started!
Q: Your pieces are stunningly lifelike and capture the horse in a truly unique way. Above all what do you hope your audience takes away from your work?
JB: Thank you, I credit the art of pyrography for giving me an outlet to express my unique self in my art.  First and foremost, I want my art to resonate with my audience personally and emotionally.  I hope they can stand with me and feel what I felt as I describe the scene that moved me to create it.  My biggest wish is that my audience take away a small piece of me through my visual stories.  I find that clients have a keen desire to feel they are apart of that same experience.  Afterward, it's always fun to see their reaction when I tell them it was burned.
To see more of Julie's work, visit her website at
www.juliebender.com
 and follow along on
Facebook
 to stay up to date with current pieces and workshop information.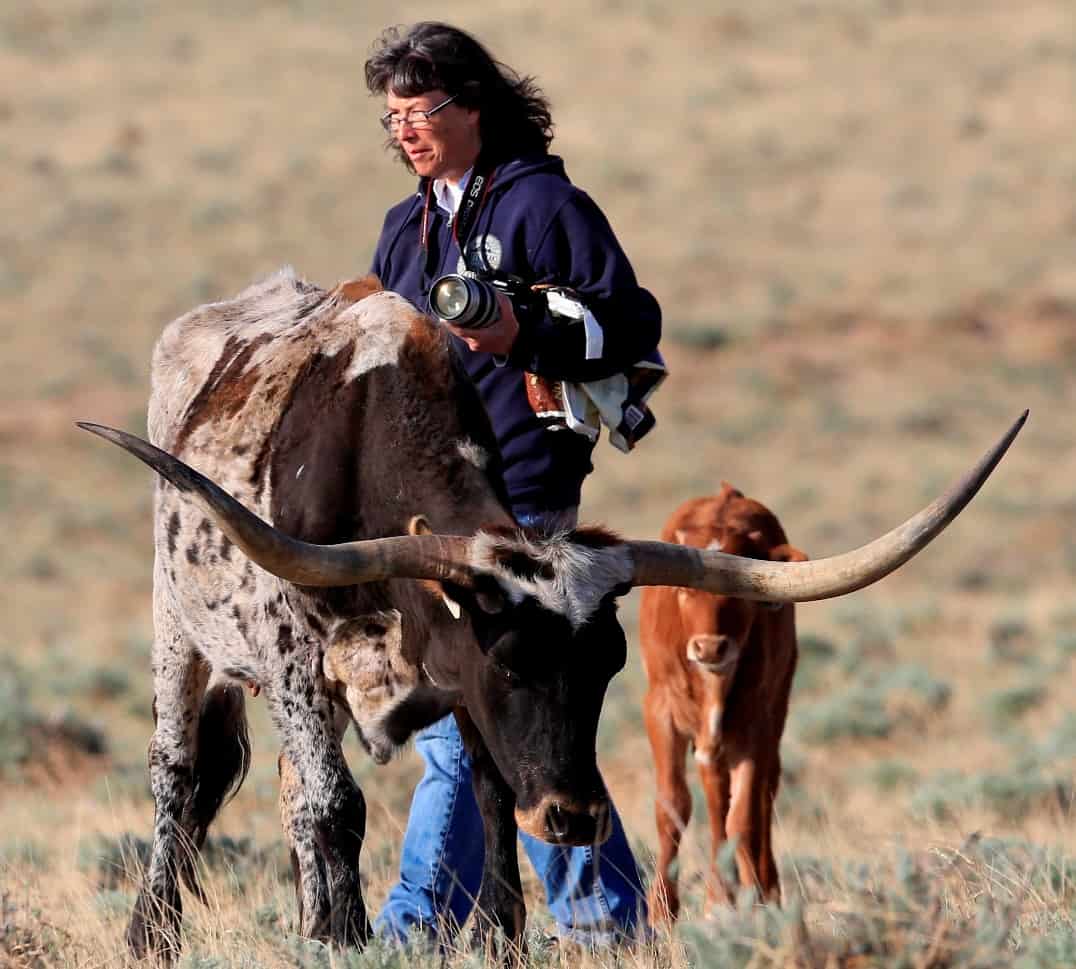 Save
Save
Save
Save