Trendy Restaurants In Houston, TX For Equestrians
Houston, Texas is now one of my favorite places to visit. Whether you are horse showing at the Pin Oak Charity Horse Show, visiting or participating in the Houston Rodeo, or just interested in vacationing in one of the fastest growing cities in America, Houston's got it going on y'all. After a day of shopping, and by day I mean at least a week, you will surely work up an appetite. I have featured some of my favorite restaurants around Houston, Texas. From sweet to savory, they are great for everyone, but especially delightful for equestrians, like myself.
The Sweet Paris: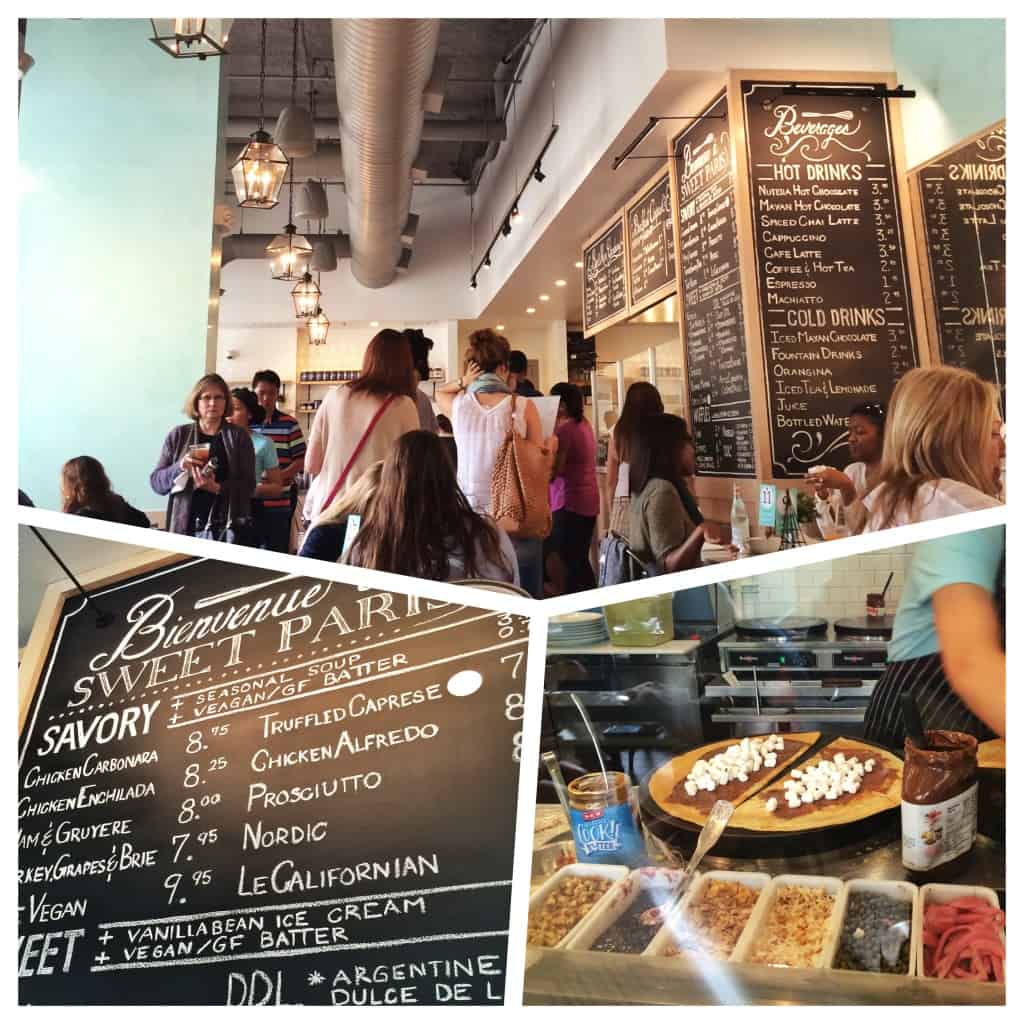 Goode Company BBQ: Built like a steel barn, this place is truly authentic Texas bbq. The bbq chicken sandwich is totally out-of-this-world. If you love coleslaw and really enjoy the crispy cabbage, definitely grab the slaw as a side. YUM.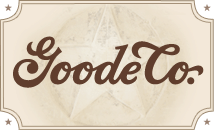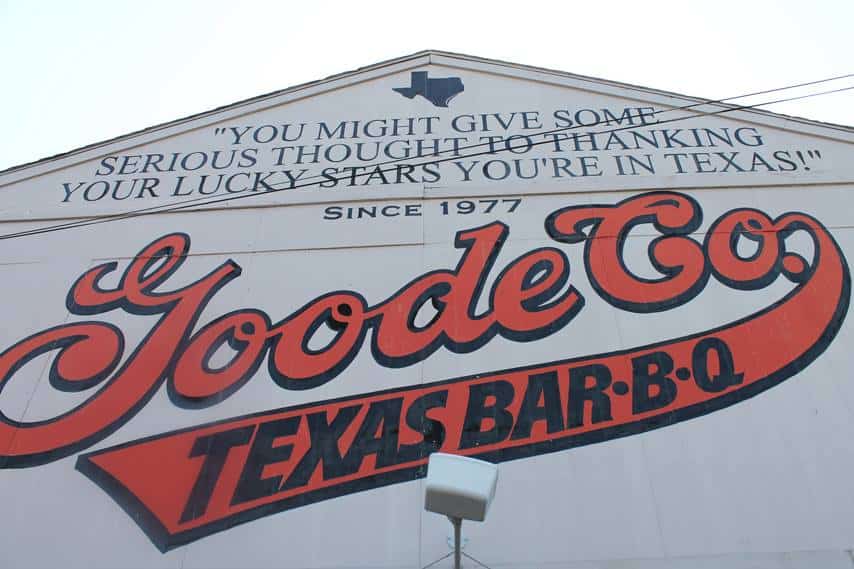 Armadillo Palace (by Goode Company): The next-door neighbor to The Goode Company BBQ is the Armadillo Palace. What would you do if you saw a mirrored silver encrusted GIANT armadillo on the side of the road? U-turn or pull over to check it out? YES, exactly. The story goes: the owner decided to build a bar that he wouldn't get kicked out of during the night. He wanted a place to "kick up his feet on the bar, play a few games, and cause a little ruckus"; so he decided to build the Armadillo Palace. This place oozes with cowboy-western inspired decor. The saddle seat leather bar stools are embossed with "Armadillo Palace" monogram and boy, they are extremely comfortable. Chris, our bartender, gave us a full tour of the restaurant from front of the house, to the event space. Talk about a great place to host a party!
Armadillo Palace traditional etched saddle seat leather bar stools are classic and comfy!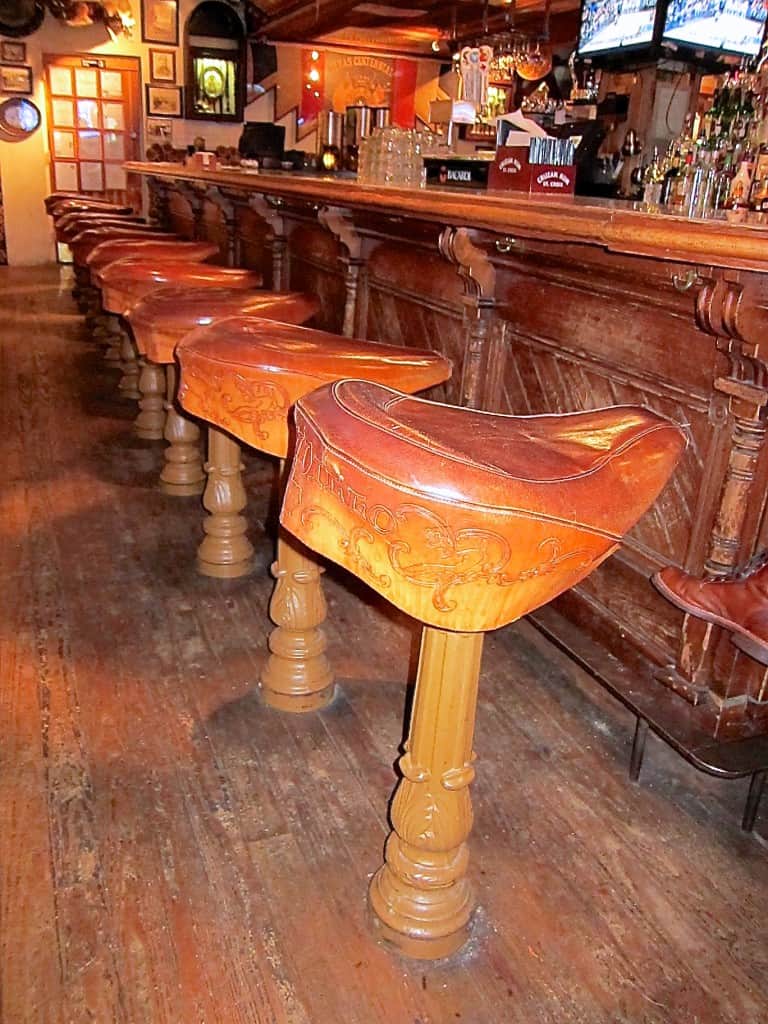 Antler lights and shotgun handles? We can't get enough of this traditional western decor! LOVING it.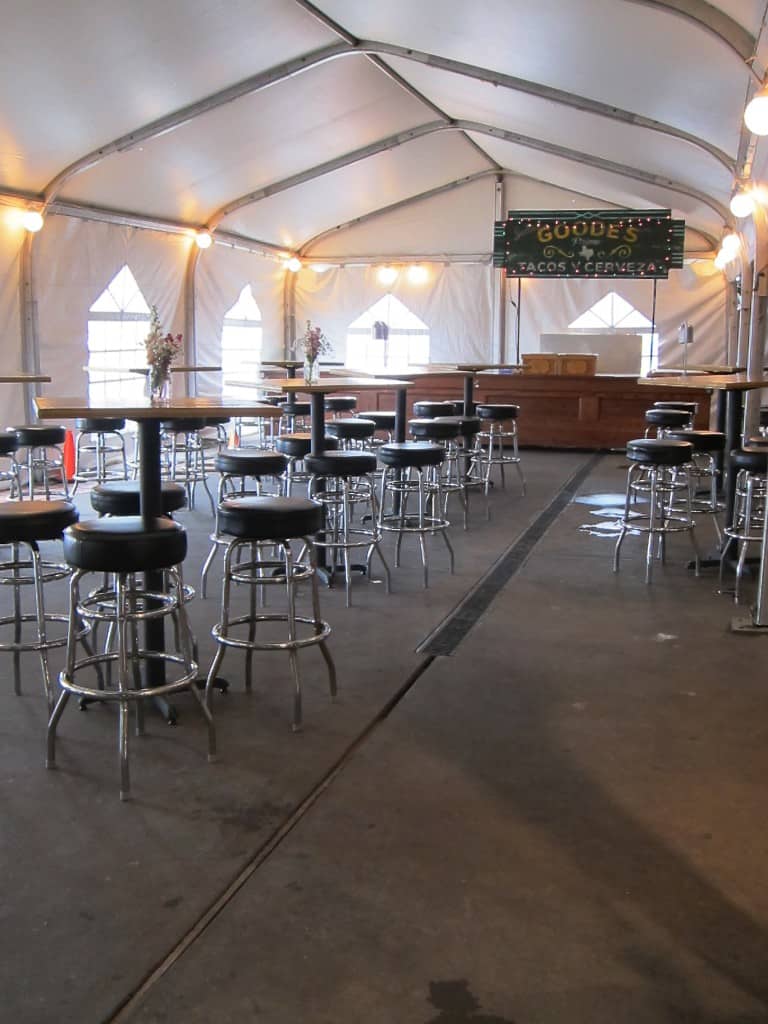 Rent out this event space for a country-western theme bachelorette party or corporate event!
Be SURE to order the Pecan Pie. It's incredible, and comes packaged in a beautiful wooden box. Keep the box as a souvenir!It makes a great shelf accessory 🙂
Talk about a delicious and delightful dining experience. Brennan's has got it down-pat when it comes to exceptional eats. I ordered the pecan encrusted gulf fish, which was mani mani for the evening, and I was blown away.
These deserts were out-of-this-world!