The Paddock Room: Equestrian Gifts & Decor
Are you looking to add some Equestrian Style to your home or barn?  Well, I just happened to come across this fabulous store called The Paddock Room in Ocala, Florida.  It was truly inspiring…  I want to decorate everything in equestrian prints now!  Caroline Burgeson's The Paddock Room is packed with horsey gifts, art, accessories, apparel, and all sorts of house decor.  The Paddock Room has been an Ocala landmark for over 40 years.  I'm so glad I was able to experience such a lovely gem in the heart of downtown Ocala.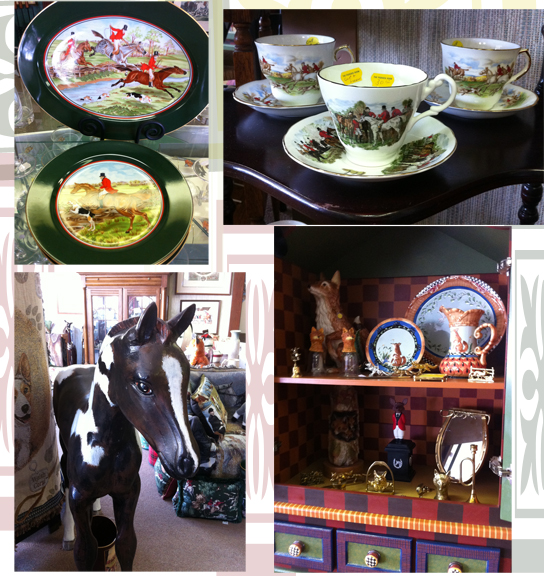 Bold colors, Foxes, Ponies, and French Horns… all part of the Equestrian Lifestyle.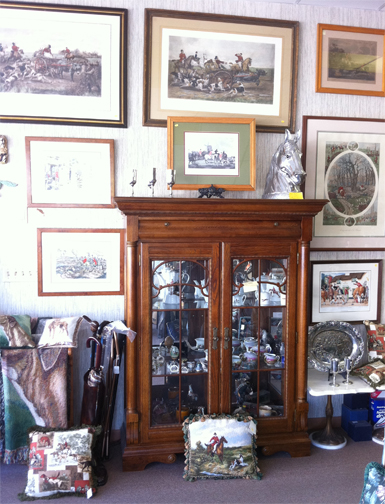 Needlepoint pillows and equestrian printed frames will bring the equestrian style to any living room.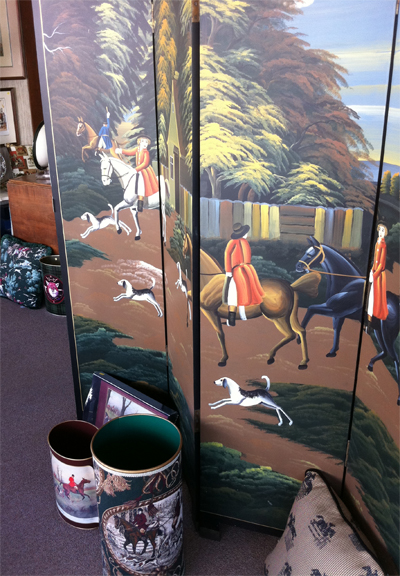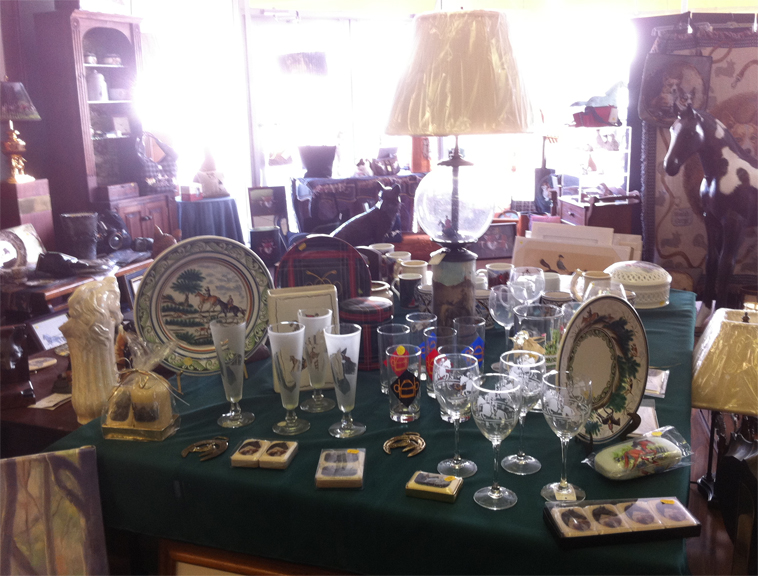 Equestrian glasses, horse candles, and gifts!  What could one want more?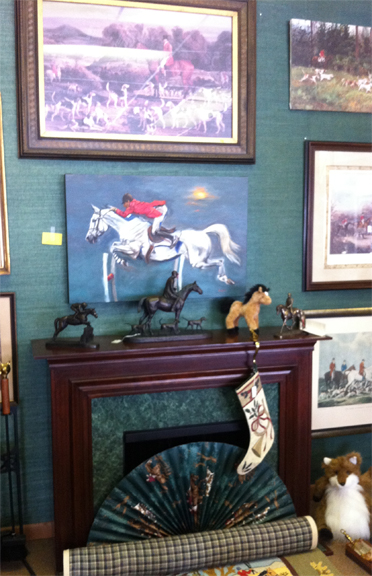 Don't forget to dress your fireplace with Equestrian style.  The horse stalking holder is a perfect accessory for the Holidays!
For more information, visit The Paddock Room.