Barn Common Area Inspiration
I took these photos from my family's barn yesterday.  A few tid bits of interior equestrian style from the barn's "lounge" area.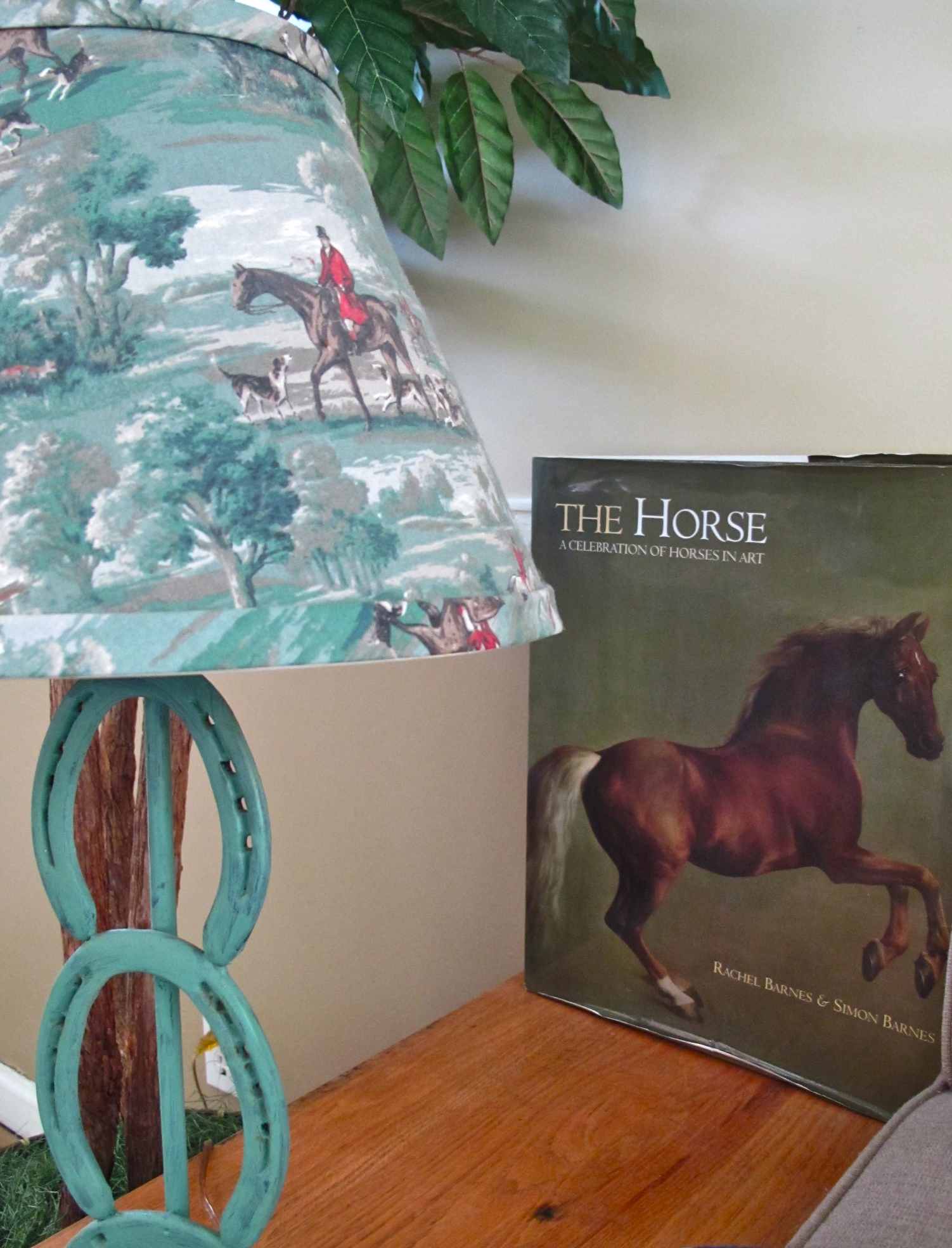 Notice the painted iron horseshoe lamp stand with the matching horse hunt scene lampshade.. this makes a great accent piece to a side table in the living room.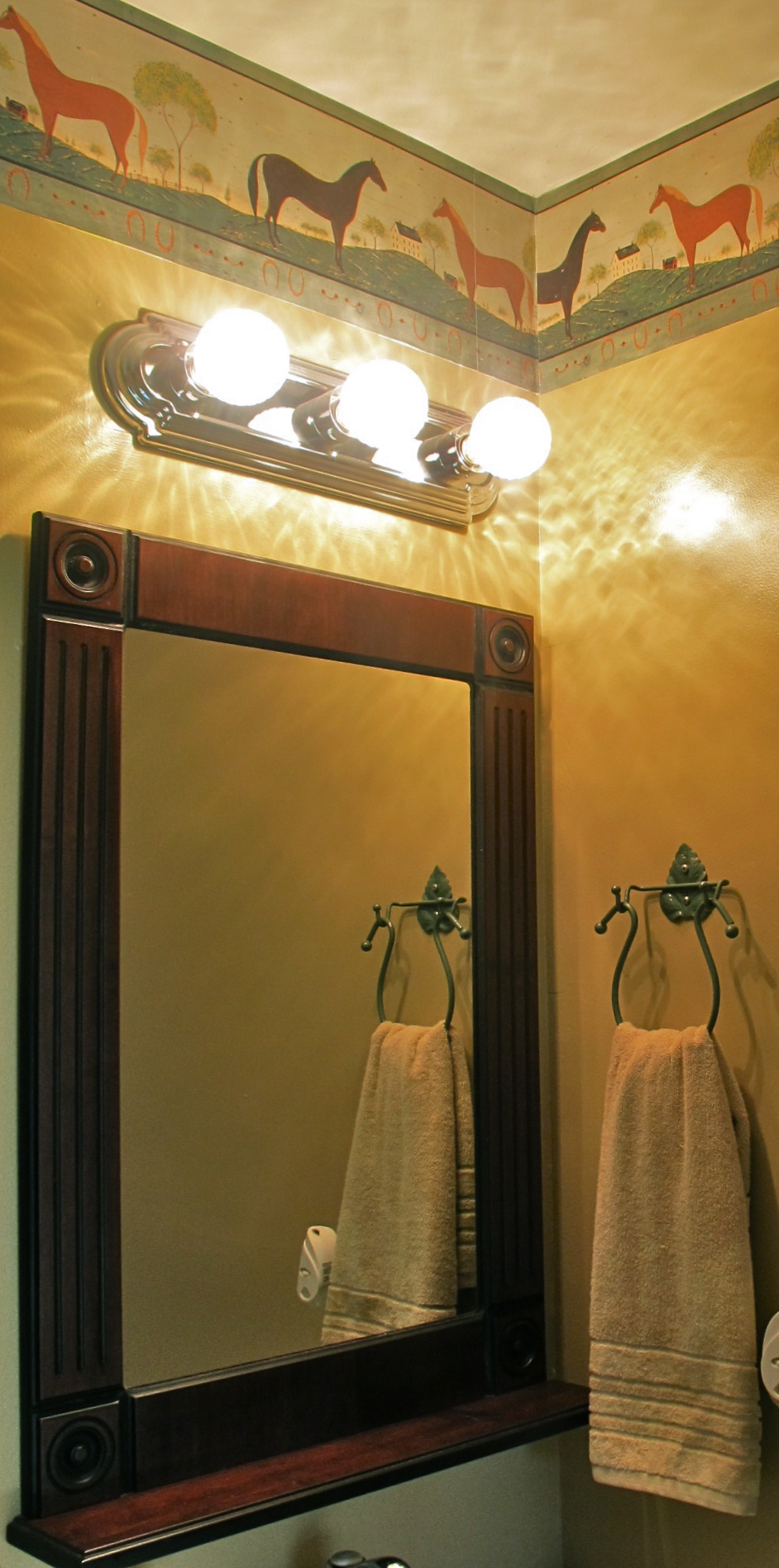 Above is the restroom at the farm.  The vintage equestrian wallpaper border lines the cieling.  The walls are painted a soothing sage green to compliment the colored horses.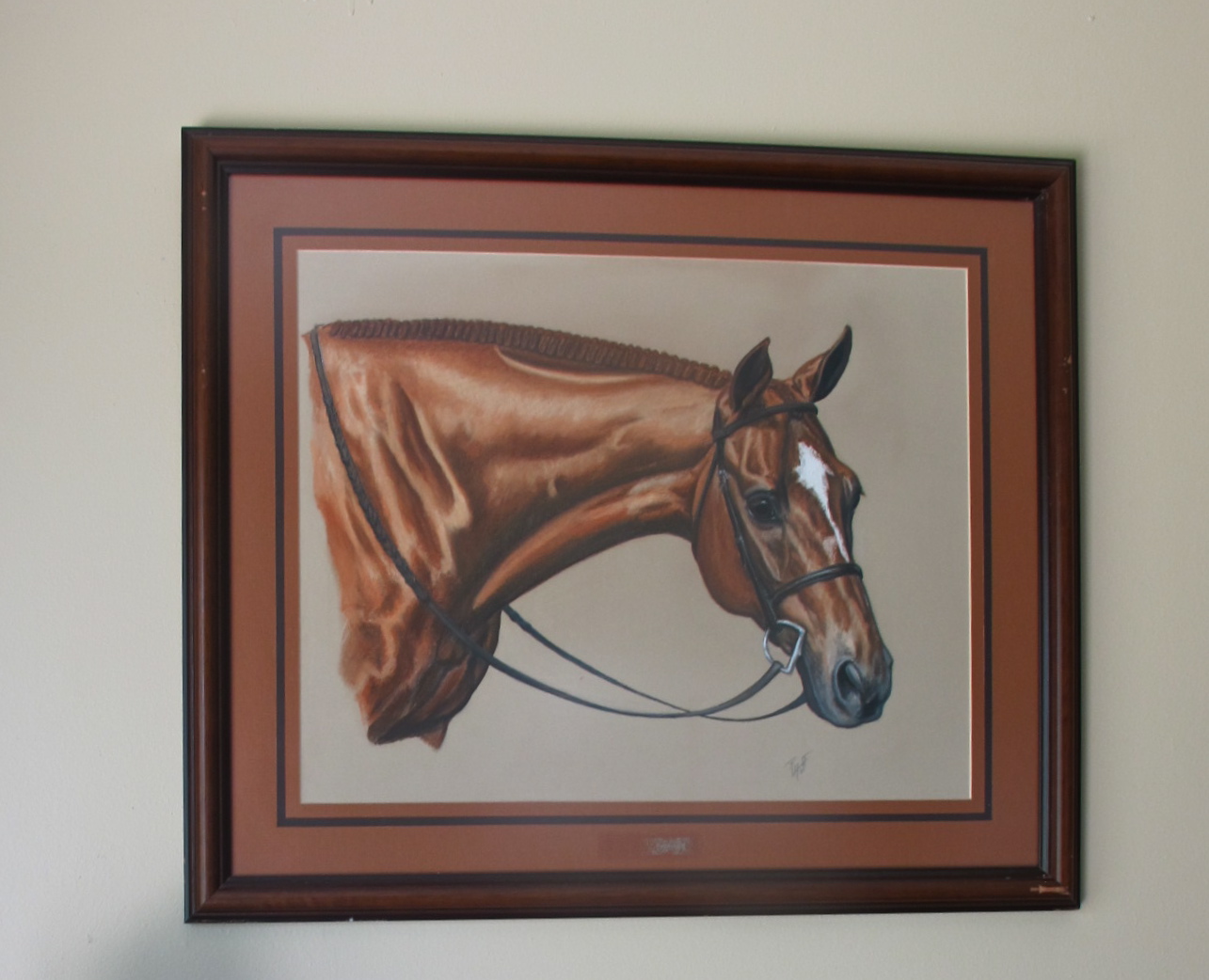 This portrait is of my mother's old amateur owner hunter horse Elementary a.k.a "Slick".  It's always nice to personalize the office space with a few of your favorite equines on the wall.  Whether it's a painting or a photograph, a nicely matted work of art in a wood frame does the trick!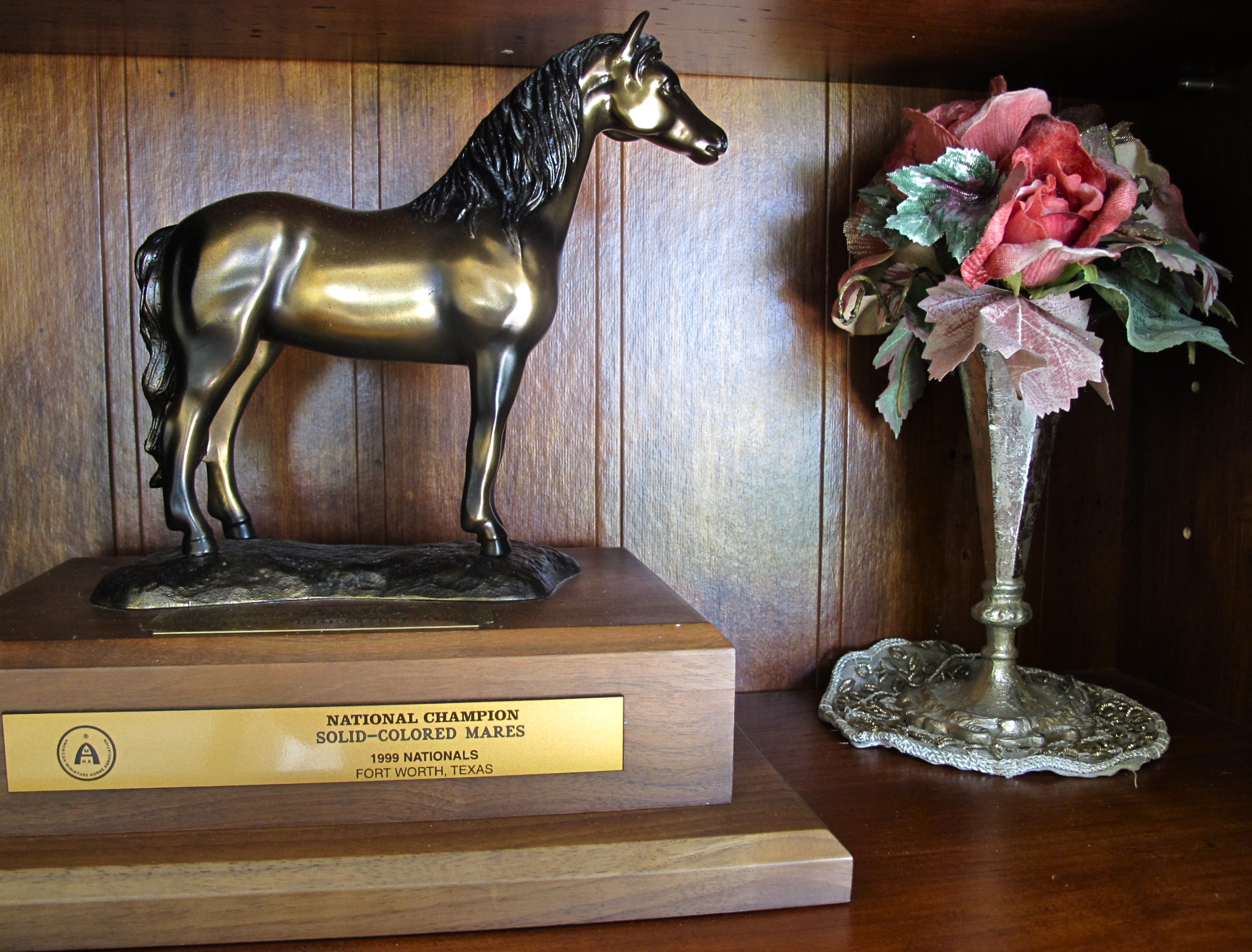 Trophies, ribbons, and plaques always make a great accessory to add to the shelves of the common area of any farm.