Packing for Breeders Cup 2014
So, I've been waiting for this moment all year… The "Super Bowl of horse racing" is almost here… The 2014 Breeders' Cup World Championships. We are on the edge of our seats… *literally*. I caught myself spinning around on my chair the other day (my greatest hits playlist on Spotify was blaring in the background) thinking about what I was going to wear… Boom!
It's my first time to Santa Anita Park. So, I can't even imagine the thought I will have entering "The Great Race Place"… Packing is at the top of my to-do list this week. I always check the forecast about 3 times before I pack. The forecast look's pretty unbeatable for the Breeders' Cup: the week leading up amazing with high seventies and high fifties at night.
For the Breeders' Cup the current forecast for both days is as follows:
Friday: High of 79 degrees, low of 53
Saturday: High of 75 degrees low of 53.
It's pretty close to perfect weather, so I'm packing a selection of pants and jeans for the week, and then dresses are a MUST for both Friday and Saturday at Santa Anita Park for the Breeders' Cup. I'm edited to be decked out for the week in equestrian style…
What I am packing:
Horse tops galore! From J.Crew, to C. Wonder… I have pulled a few of my favorites for the week I am there at Santa Anita Park: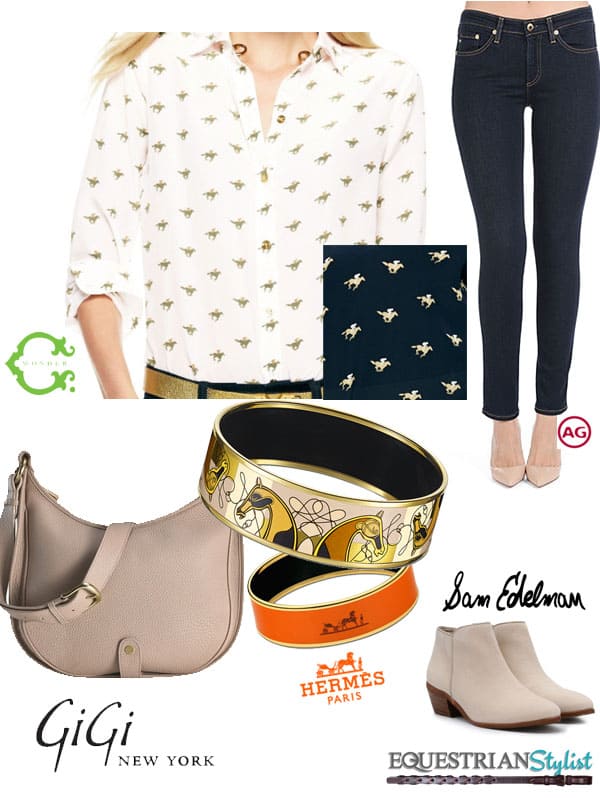 Dark Denim. AG Jeans are some of my favorite at the moment… I'm *obsessed* with the Prima and the Stilt fit…
GiGi New York Lauren Saddle Bag goes perfect with any outfit throughout the week.My hands will be free as I'm running around Santa Anita Park trying to get the most *stylish* photos for social media.
Equestrian bangle bracelets like these from Hermes and beige colored booties or flats are perfect for running around Los Angeles and the racetrack for pre-race days.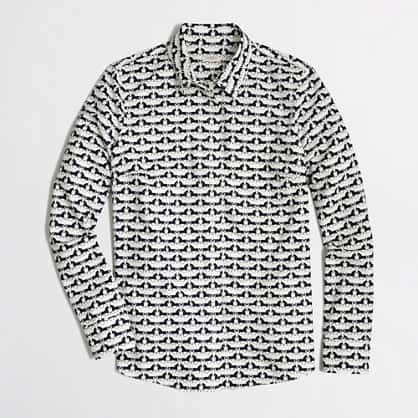 The J. Crew. horse printed oxford I bought at the "Factory" a few months ago. I snatched it up the first week it came out… It's one of my favorite shirts!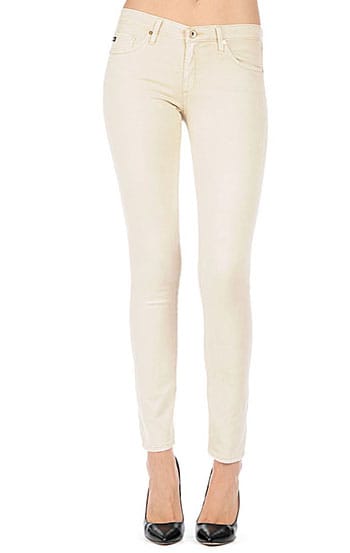 I'm pairing it with some winter white AG Stilt pants. They are the most comfortable "jeans" I own. Everyone knows how hard it is to actually find pants that FIT. AG, you rock. *thumbs up*.
A preview of my Friday and Saturday outfits for Breeders' Cup: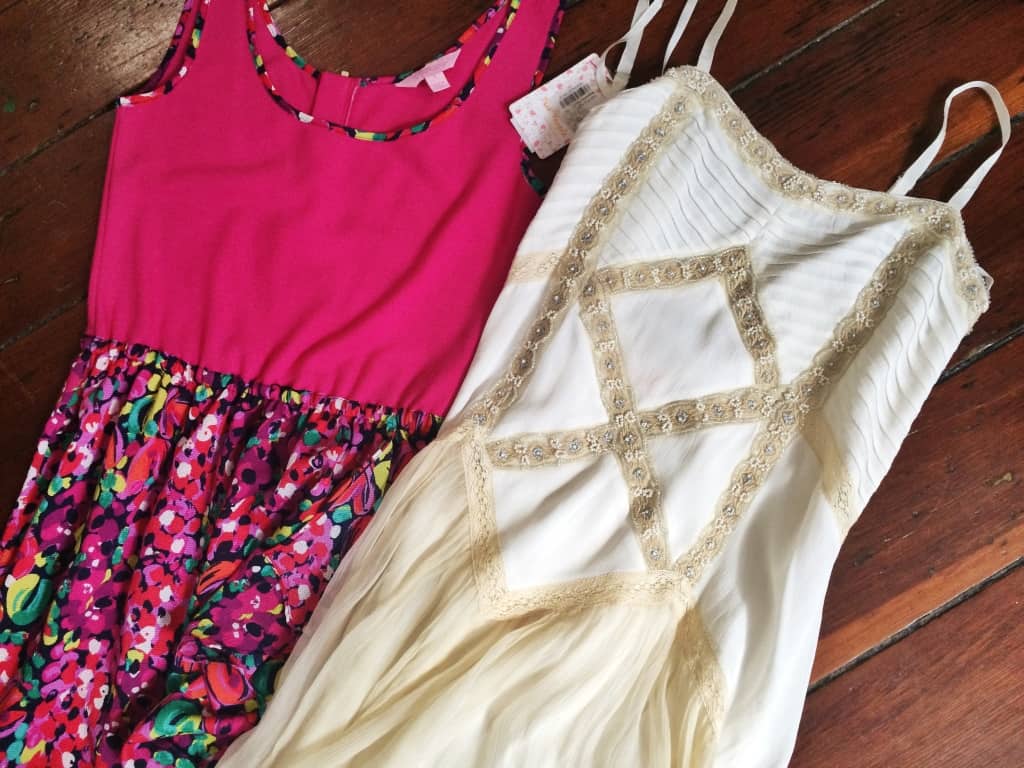 Friday: A Lilly Pulitzer magenta and purple print, of course for #PurpleFriday!
Saturday: A Free People chiffon and beaded flowing "fairytale" dress, because when I think of Breeders' Cup, I think of a perfect fairytale of horse racing.
I'll pack my gold Kate Spade wedges along with some Jack Rogers ballet flats in case my feet get tired out by the end of the day.
Until then, y'all… Hope to see you there! XXO,  Equestrian Stylist.