Style, Ponies, and Fun in the Sun: Miami Beach Polo World Cup 2018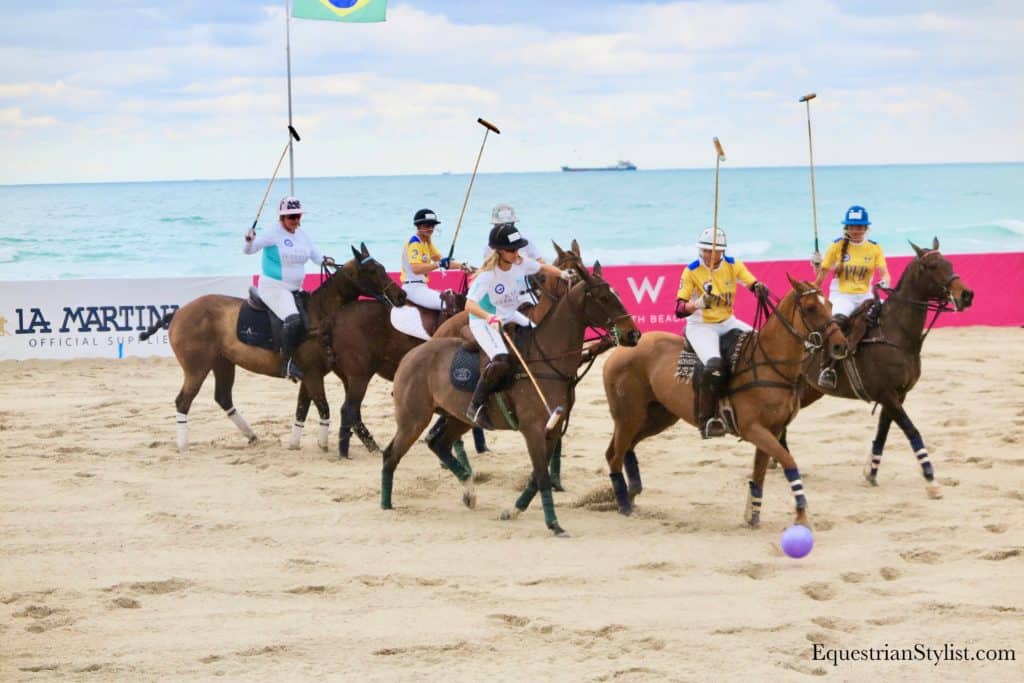 Welcome to Miami Beach! Known for the most beautiful beaches, crystal clear waters, Lincoln Road's exciting strip of fashion and restaurants, Miami Beach is a top vacation destination. Not only is this an iconic vacation destination, but it's home to a picture-perfect world cup polo match named, Miami Beach Polo World Cup. Also known as the "game of kings", polo is one of the oldest equestrian sports in the world. The game of polo takes an extensive amount of training for both horse and rider, especially when it requires playing on sand vs. the turf.
History of Miami & Polo
The iconic backdrop of Miami Beach for a polo destination has been around for several years. In the 1920s, Carl Fisher, who is considered the father of Miami Beach, created the city's first polo grounds in South Beach.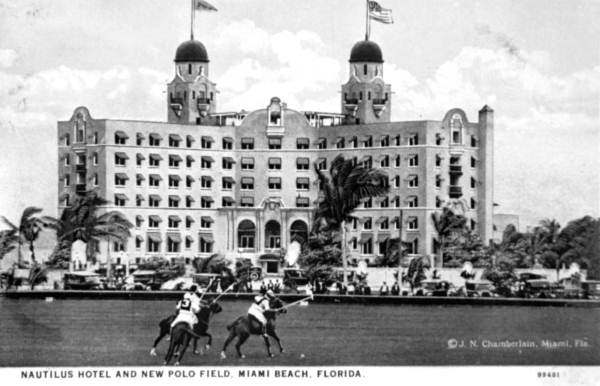 Founded in 1890, The United States Polo Association became the official governing body of the sport of polo in the United States.
"Swiss polo visionary Reto Gaudenzi, the founder of the Snow Polo World Cup in St. Moritz and several other tournaments, and his son Tito Gaudenzi, started the Beach Polo World Cup in 2005 and hosted it through 2008. It was very successful and well-received by the community, players, fans, sponsors and media.  I am excited to be an event co-founder and to have Grand Champions Polo Club as the host club. We will also be providing horses for some teams, " explained co-founder, Melissa Ganzi. The future of Beach Polo is just getting started, and Tito Gaudenzi and his Lifestyle Companies work around the clock creating luxury polo events around the world on snow, sand, and grass.
Co-founder Melissa Ganzi has been involved in polo most of her life, and it has really become a family affair. "I grew up in pony club, evented and showed a bit, but I found my true passion in polo! In December, 2000, my father-in-law Wally Ganzi, who played polo, bought me my first polo pony and the rest is history. My family owns Grand Champions Polo Club in Wellington and Aspen Valley Polo Club in Colorado. It's a great family sport. My husband, Marc, and our children, Grant and Riley all play."
Not only is it a family affair, but the who's who from polo player celebrities to south beach style icons, local bloggers, and influential media came out to attend the festivities of the Miami Beach Polo World Cup.
Celebrities, Style, and Horses
With horses on South Beach, naturally the environment draws celebrity spectators, but this time, they actually were a part of the action on the sands … Equestrian Stylist exclusively interviewed Victoria Secret Model, Inés Rivero, who rode in the 2018 Charity Polo Tournament for the first time this year after only riding polo on and off for about three years. "I have been riding since I was very young because my father played polo since before I was born. I had this opportunity to be on a horse and whether you are taught proper techniques or not, nothing beats doing something from a young age. It just became very natural," explained Rivero.
Has polo or horses influenced your fashion or modeling world? If so, tell us how. 
"Not really, I feel that if I lived in the country side I would definitely bring gaucho looks to another level hahaha," stated Rivero.  "Having the connection with horses and nature, gives me the balance i need to be able to do all the rest in my life. I don't live full time in a barn nor do I ride every single day. There were many years were I didn't even come close to horses because of the traveling and work. But if you love it and it runs in your veins, you'll always come back to it. There's nothing more effective for my anxiety than to arrive to the country side and smell the air. It brings memories from childhood and instant peace to my heart. "
Do you own any of your own horses? If so, tell us a little bit about them… 
"I own two horses, their names are Porteña and Eva Luna. Portena was named after the perfect map of BA she has on her forehead, and Eva Luna, because she was my first horse just like the first book my grandmother gave me and it was 'tales of Eva Luna' by Isabel Allende."
Is this your first time competing in Miami Beach Polo? If not, how many years competing? 
"This was my first time playing Beach Polo. Although i had ridden horses on the beach before, it was a very unique experience to play on the sand. I loved it."
More photos from our experience at the Miami Beach Polo World Cup below…
A Fun Time for Everyone!
In addition to the polo games, there were plenty of social activities lined up including the team and sponsor presentation at the W South Beach followed by the Players Kickoff Party at the Delano on Thursday; Women's Cup Team presentation and David Yurman cocktail event at the Bal Harbor Shops on Friday; La Martina Polo Night on Saturday at WALL Miami and Farewell Event on Sunday, both at the W South Beach.
There's something majestic about watching horses with the waves crashing in the background. Polo is a sport that anyone can enjoy– kids, parents, adults, professionals, and even if you're not a true horse person, it's action-packed and creates an exciting social environment. We're thrilled to see the sport gaining more attention in more spectator-friendly arenas. I mean, what's better than a day at the beach with ponies, shopping, cocktails, all with your best friends? 😉
This year's Beach Polo World Cup is sponsored by David Yurman, La Martina, Douglas Elliman South Florida, Karma Automotive, Macallan, La Martina, Chateau d'Esclan, Mumm Champagne, Grand Champions Polo Club amongst many more.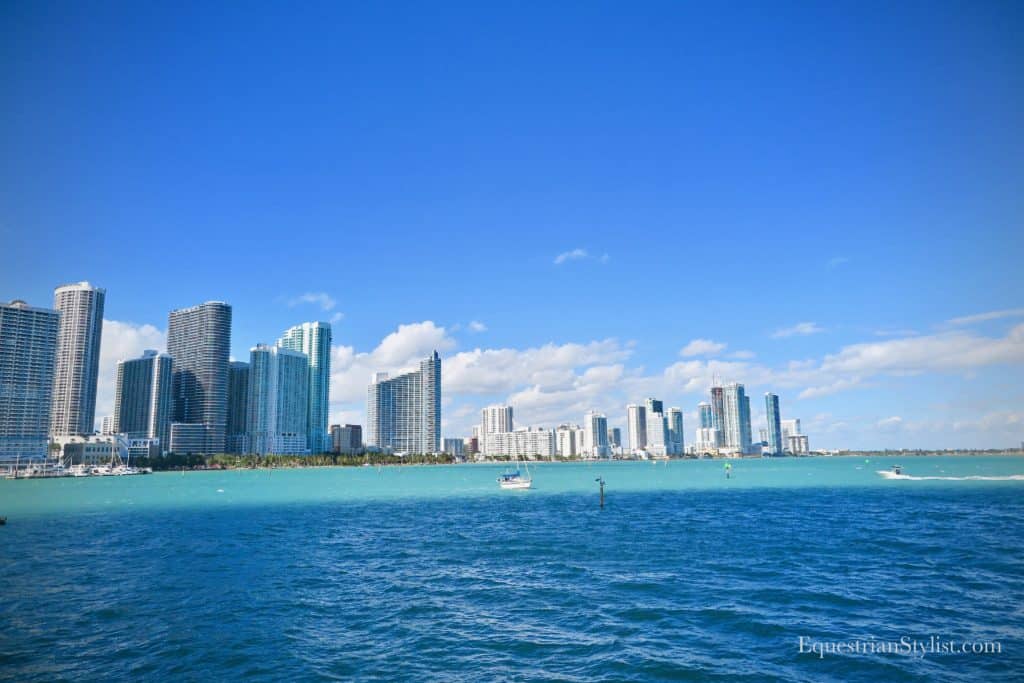 For more information, visit Polo Lifestyles for future events and ticket info.
SaveSaveSaveSave
SaveSave
SaveSave
SaveSave
SaveSave
SaveSave