A Magic Pony Dress: From Pink Slip Threads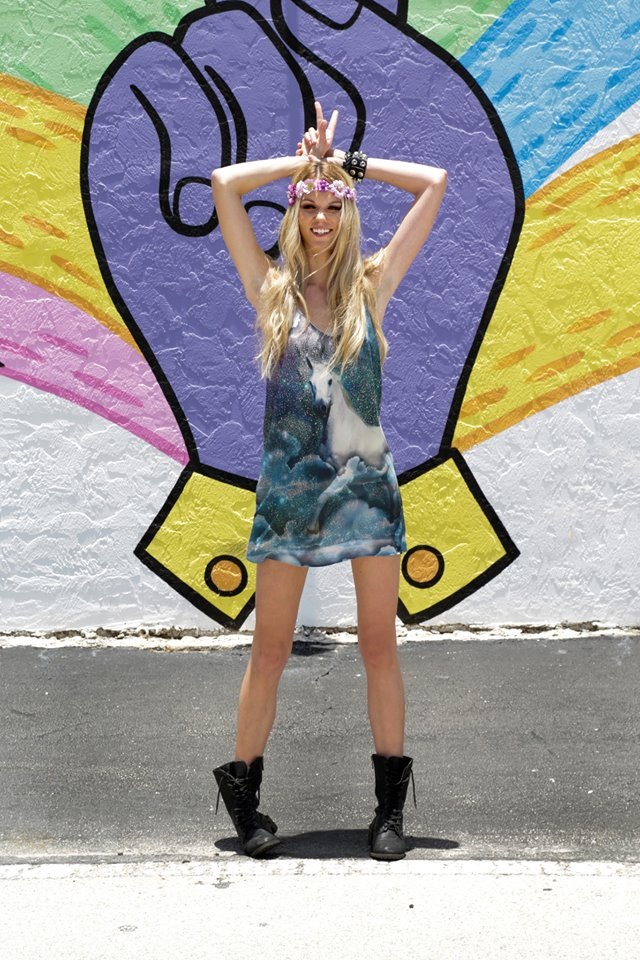 Photographer: Taylor Lewis
The Magic Pony Dress found at a new boutique called Pink Slip Threads in Pompano Beach, Florida for $78.00 is a Summer steal… Alicia Butler (featured model) is looking beautiful as always, just like she stepped out of a horsey castle if you ask me!  Pair this outfit with a pretty floral fairytale like head wrap and some club master sunglasses and you are golden!
Alicia is pictured wearing the dress with black lace up boots, the back of the dress has an exposed zipper with black lining giving it an edgier feminine flair.  Depending on your style, wearing it with flats or sandals would also be another great option.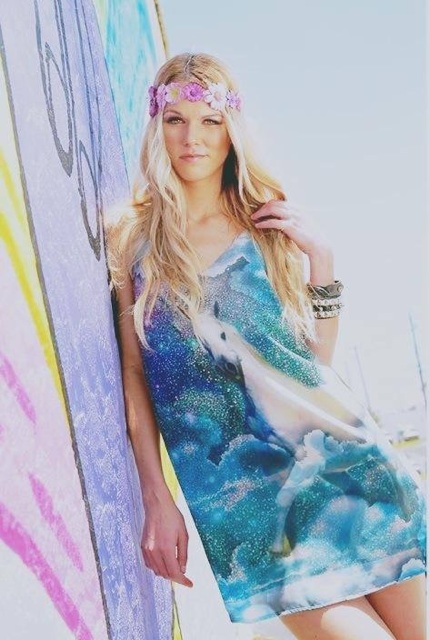 Flower Headband made by Taylor Lewis, can also now be bought at Pink Slip Threads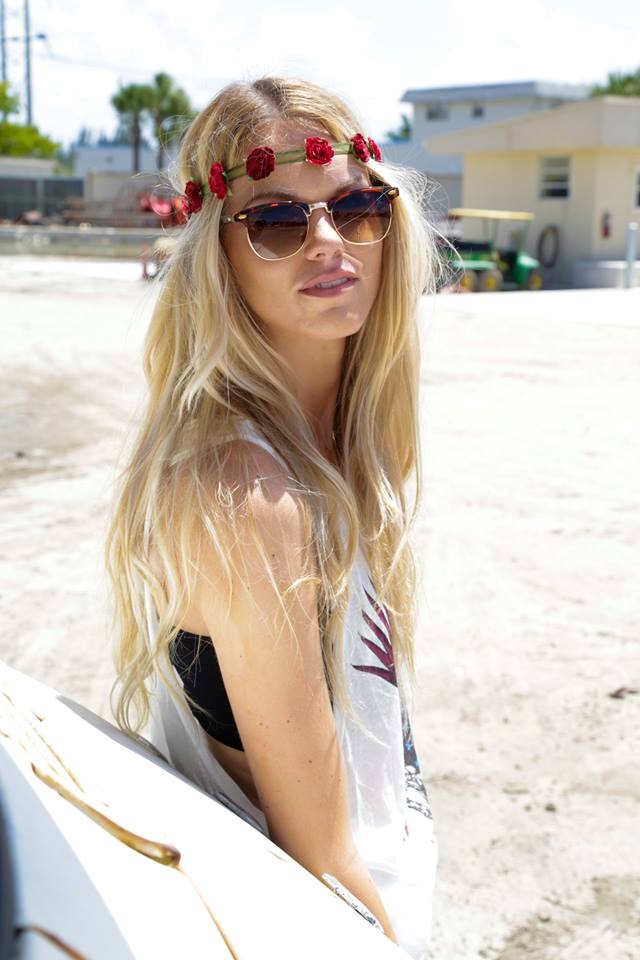 Photographer: Taylor Lewis
The lightly curled unraveled hair is perfect to looking pretty and not too "done up". The best way to spend an afternoon after riding is heading to the beach or closest pool.  The magic pony dress featured in the first image can be the perfect beach cover-up or great out-to-dinner style, which makes it a very versatile piece. Enjoy!