Look (and Feel) Cool this Summer: The Techie Trends
Will someone please turn down the heat?  It's that time of year when riding is a real test of your heat tolerance, but as you know, the show must go on.
Let's imagine: it's midday on a 92 degree Tuesday. The sun beats down on your bare arms. You perspire profusely in your cotton polo. As you bring your horse back down to a walk, you look around. Suddenly you are confused: you see a bunch of carefree idiots riding around in long sleeve shirts. What?!
Okay, wake up and welcome to 2014. Equestrian clothing brands are wising up and realizing that sport shirts need not be made out of cotton any longer. Nowadays, we have tech fabrics that breathe, wick sweat, and protect your skin from harmful UV rays. Believe it or not, it's now wiser and cooler for the avid equestrian to be wearing long sleeves in the hot summer months. The EIS COOL Shirt, made with IceFil Fabric, supposedly cools the body by five degrees! Here are some our top three picks for summer schooling shirts: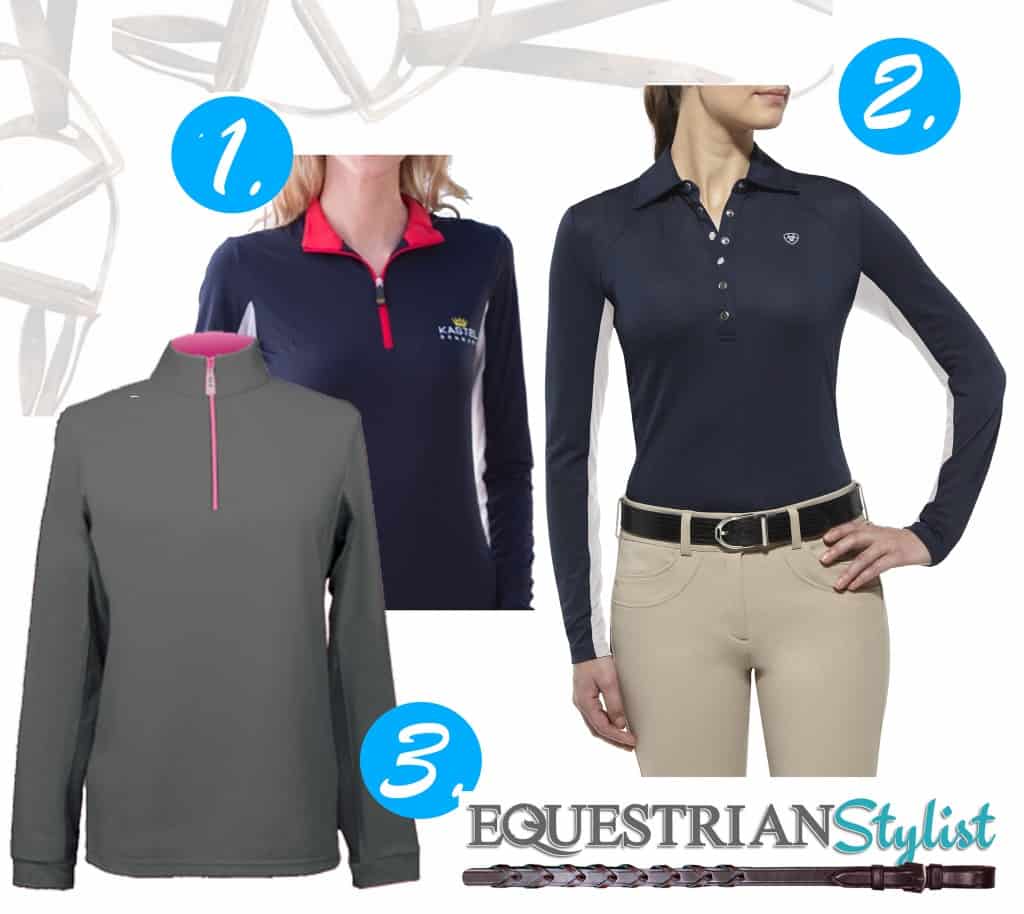 1. Kastel Denmark Charlotte Collection
By the way, you aren't sacrificing fashion for the sake of comfort. We love the color combinations of the EIS COOL SHIRT and Kastel Denmark's Charlotte Signature Shirts. These are all nicely fitted shirts that look great on. Check out this pink Ariat Sunstopper Shirt below!
We're excited to talk about these new sunstopping, sweat-wicking, wonder shirts, but there's another summer trend we can't keep secret any longer: the Limited Edition GPA Speed Air Chrome! GPA Speed Air helmets are noted for being incredibly lightweight, safe, and cool. We agree that they are perfect for the hot days of summer. But now  it's even better. (Calling all trendsetters!!) You can stand apart from the crowd by customizing your Speed Air with chrome. While we wouldn't recommend this helmet for the hunter ring, it's sure to catch on around the jumper ring.
Riders, we're excited that show ring fashion has taken the practical route this time. Stay safe and stylish in this heat by pulling on a tech fabric shirt… and maybe you even want to top it off with a new chrome GPA!