Ladies Day at Cheltenham Race Course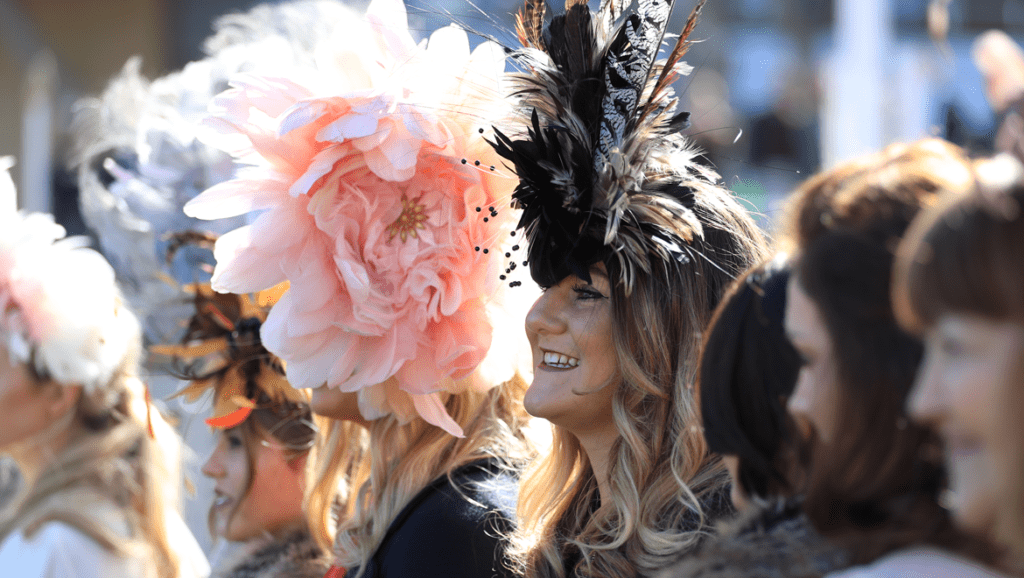 Photo: http://cheltenham.thejockeyclub.co.uk
On March 14, 2018, Ladies Day takes place at the Cheltenham race course. Enjoy the very best in jump racing while wearing your very best fashion for a fabulous day of English horse racing. Haven't gotten your tickets yet? Be sure to reserve your seats here. "Anything goes" at Cheltenham in terms of style. While there is no dress code, we'd like to prepare you that dressing up for race day on Ladies' Day is absolutely necessary. Not only is style on the list for Cheltenham, but winning $$$ money should be top on your list this 2018! Remember to study up, and bring some cash to play the ponies. Cheltenham Betting ladies fashion day 2018 is a great way to get experience the action live at the track. Learning to bet? Here are some tips to finding value in horses. Otherwise, try an exacta box or trifecta box play and you may get lucky! We also hear there are some really great bonuses out there this year… $$$
Here are a few style tips for ladies day at Cheltenham:
1) Wear your hat (or fascinator). Sometimes it's best to pick out the hat before you chose your outfit, because the hat or fascinator should really be the conversation piece for Ladies Day at Cheltenham. After all, remember to enter the fashion contest!
2) Gentleman, wear your suit. An appropriate equestrian style tie may be the perfect accessory for race day. If you're feeling extra fancy, throw on some horse bit cuff links or a vintage steeplechase tie clip for an added equestrian touch.
3) Bet more, win more! Be sure to plan for 4 days of racing and prizes over £1,000,000! Take advantage of free Cheltenham bets when joining an online bookmaker- it's a great way to increase winnings and ensure you don't lose when using your free bet for Cheltenham Festival.
5) Wear comfortable shoes. Ladies, boots or thick heels (wedges) and ballet flats are always a good choice. No lady should be seen sinking in the turf with stilettos on. Dressing stylish for racing is essential!
6) Sport your tweed coat. One can never go wrong with a lovely tweed! Whether you wear a short a or a long tweed coat, it's elegant, timeless, and flattering for any equestrian occasion in the UK. Temperatures can be quite chilly in March at Cheltenham race course.
More about the Cheltenham Festival: 
The  focus of any jumping season is always The Festival. The Festival at Cheltenham is the shining jewel in Jump racing's crown. It is four days of magic, magnificence and madness, played out on a stage framed by the breathtaking vista of the Cotswold Hills. It features a cast of the best horses, jockeys and trainers playing to an audience of 260,000 people, all of whom are determined to have the time of their lives.
Read more here. 
Disclosure: This is a professionally sponsored post written by Equestrianstylist.com. 
SaveSave
SaveSaveSaveSave
SaveSave
SaveSave