Jockey Equestrian Style from Carolina Cup 2012
Red, yellow, green, and blue: all colors of jockey silks in the Carolina Cup in Camden, South Carolina.  Enjoy these picturesque moments of jockeys in their equestrian gear for the steeplechase event.  Jockey silks are those garments worn by the rider and the colors represent the owner of the horse.  White breeches are worn by all jockeys.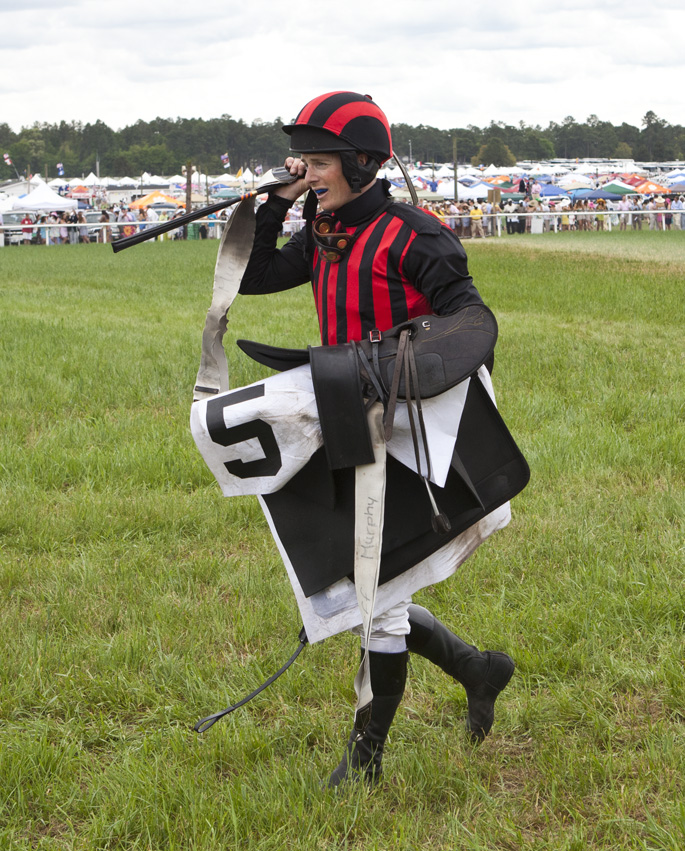 Notice how tiny the saddle is!  That surely is some lightweight tack!  Saddles are small and slender with lightweight stirrups.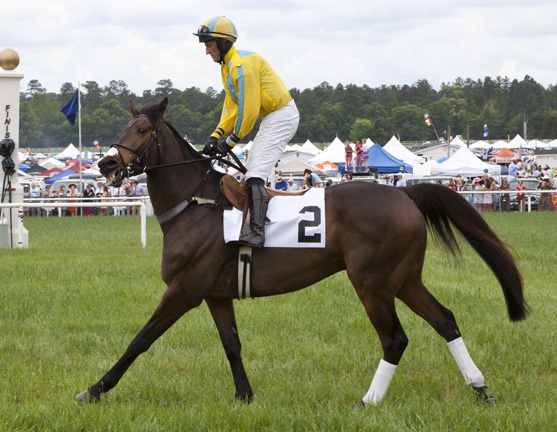 Polo wraps are worn on the hind legs during the steeplechase.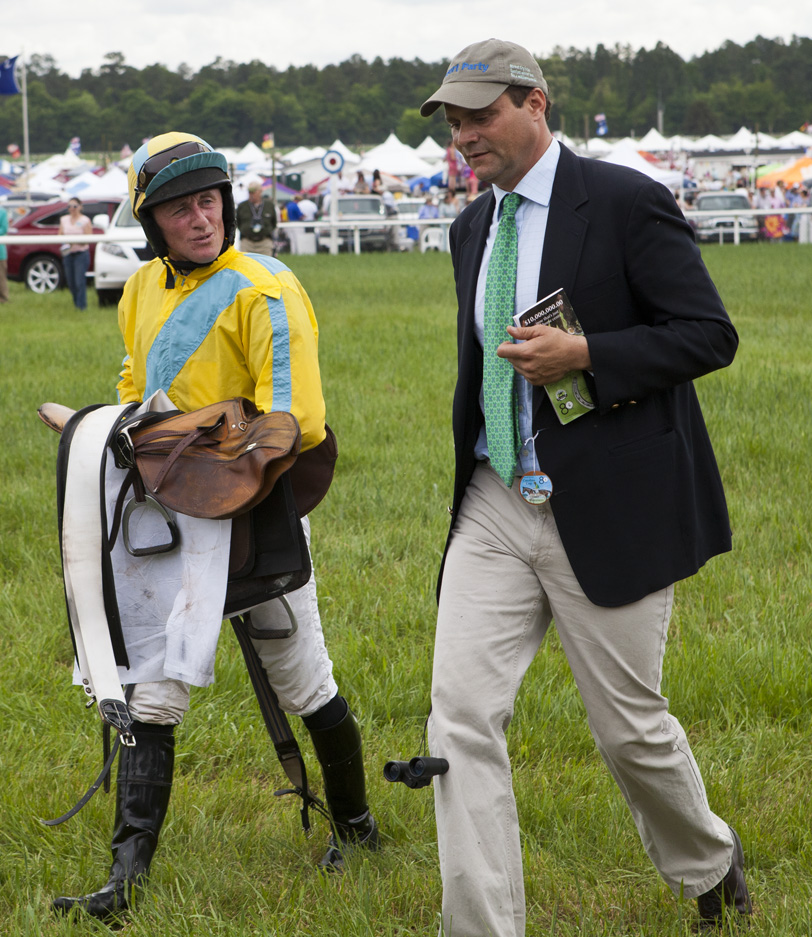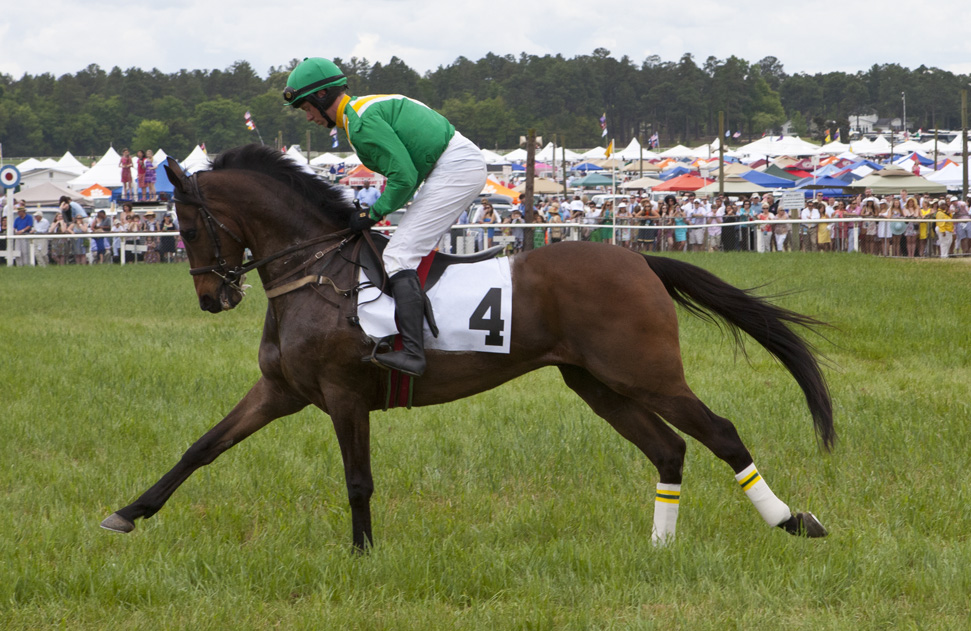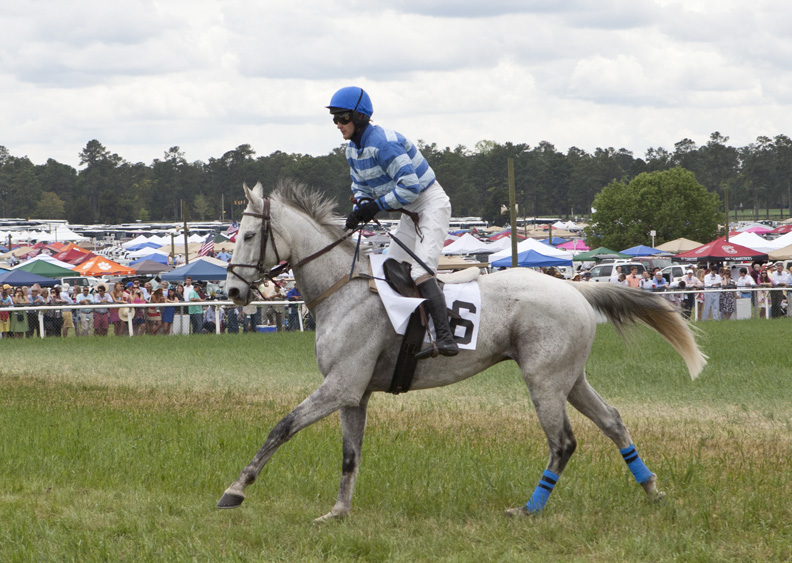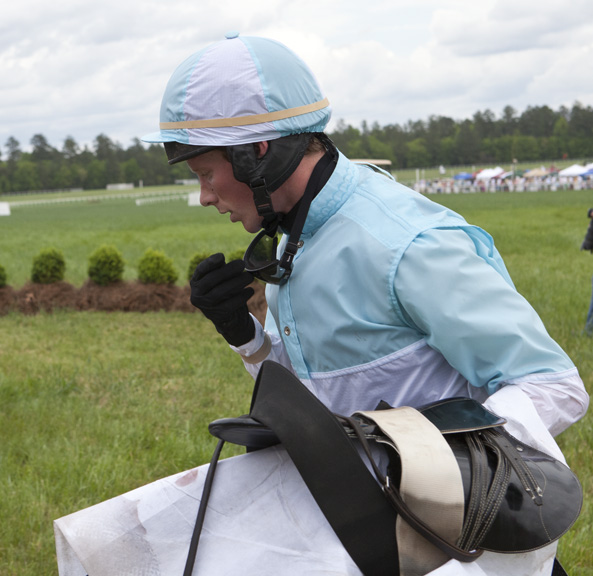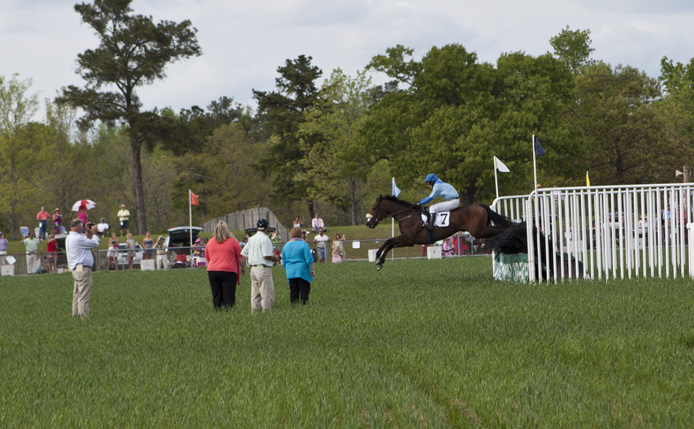 Notice the jumping position in the steeplechase: much different from that of the hunter/jumper position.  The jockeys lean back and holds a tight rein for control.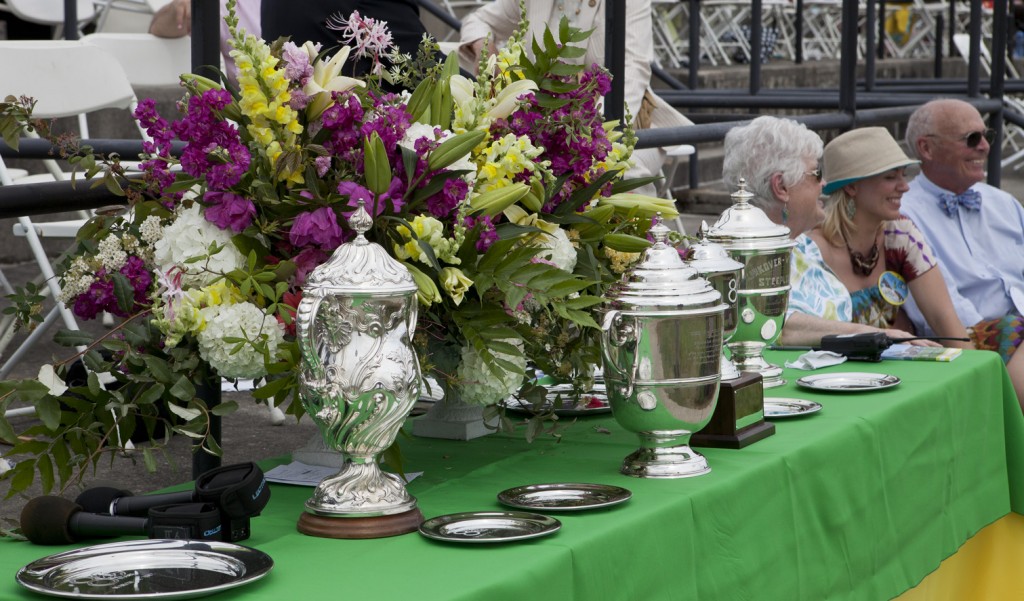 The sparkling sterling silver trophies lined the field of the Carolina Cup.  These lavish awards sure would look nice displayed in any equestrian interior whether a barn, home, or office!  The rich colorful flowers behind the trophies made a beautiful presentation incorporating rich purple, yellow, emerald, and ivory hues.