Featuring Dubarry from the Washington International Horse Show 2012
While I attended the Washington International Horse Show this week, I was pleasantly introduced to this fabulous outdoor brand called Dubarry.  As I walked by, I noticed the perfectly merchandised booth in a very traditional preppy style.  Of course tweed jackets and leather boots fits the equestrian style perfectly…  But, I also couldn't help but notice the handsome young man named Jordan standing in the water demonstrating these totally-genius waterproof leather boots.  They are functional, and fashionable… check them out for yourself!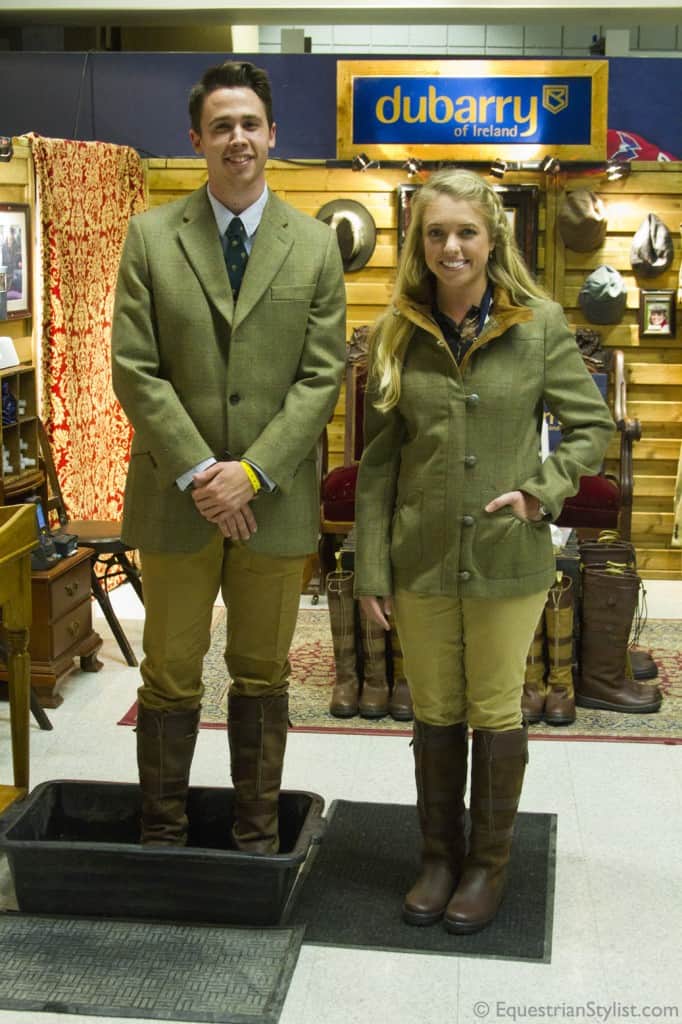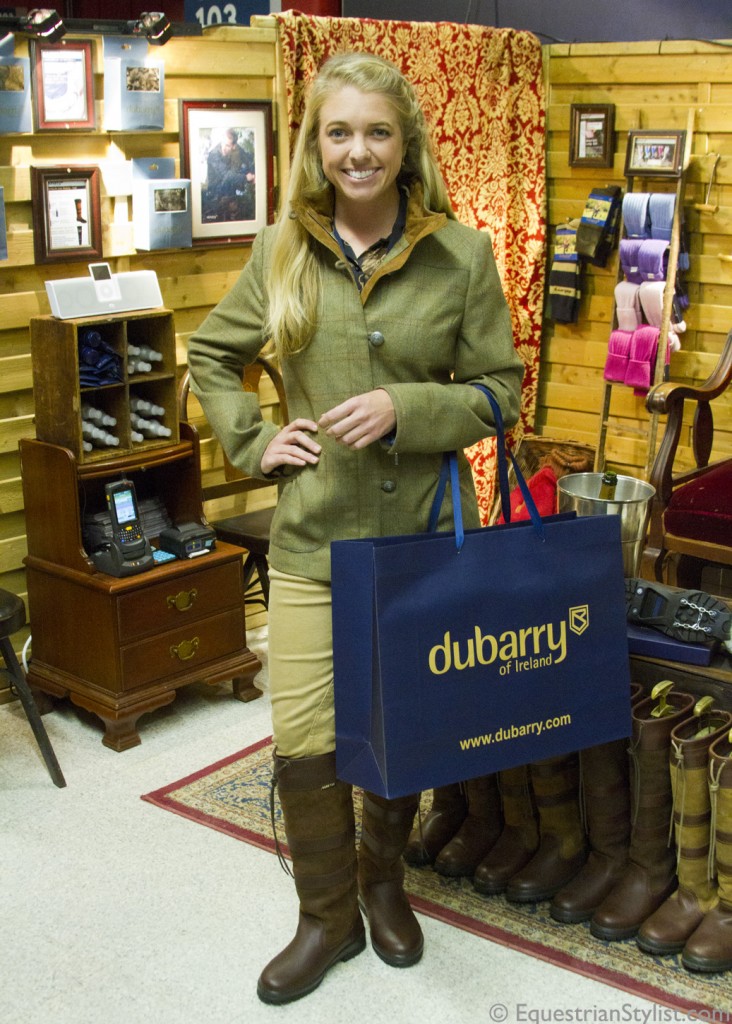 The tweed jacket I am wearing is called "The Bracken" in the color Connacht Acorn.  The tweed is hand woven in Scotland and teflon coated for durability. The boots are the original "Galway Boot".  These boots are waterproof, breathable, and Gore-tex lined right to the top.  These boots are great in mud, rain, and snow.  The Galway boots come in four colors and available in all sizes.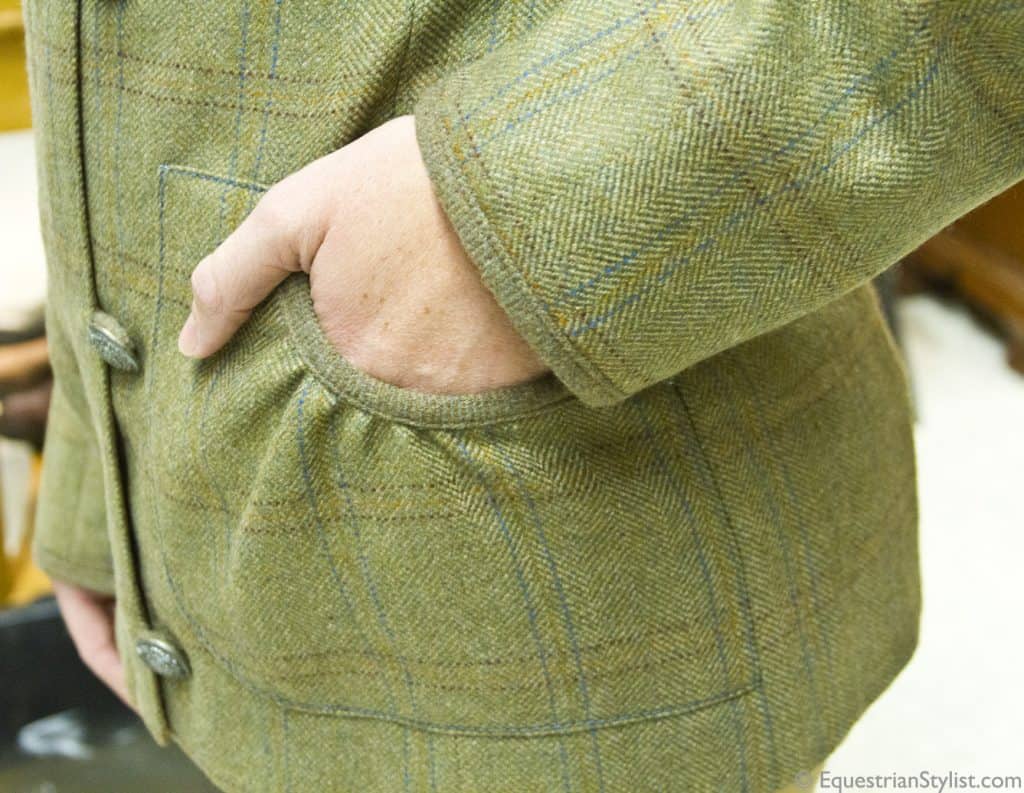 I thought I would show you my favorite part of the jacket: I absolutely love the feminine pocket detailing.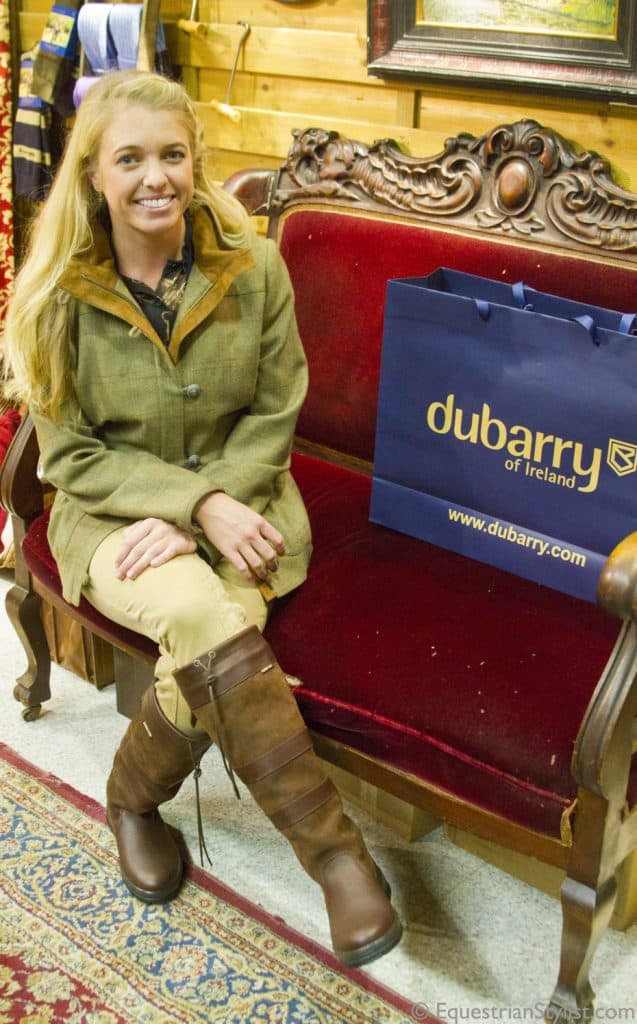 *Above Photo Credits: Ashleigh Grant for EquestrianStylist.com
I was amazed to watch how the water beads off the boots allowing your toes to stay dry and warm.  Comfortable, weatherproof, and fashionable… these boots are made for any horseman or avid outdoorsman.
My personal Favorites:
For more information or to purchase Dubarry, please visit: http://www.dubarry.us