Exquisite Equestrian Serving Boards Made by Soundview Millworks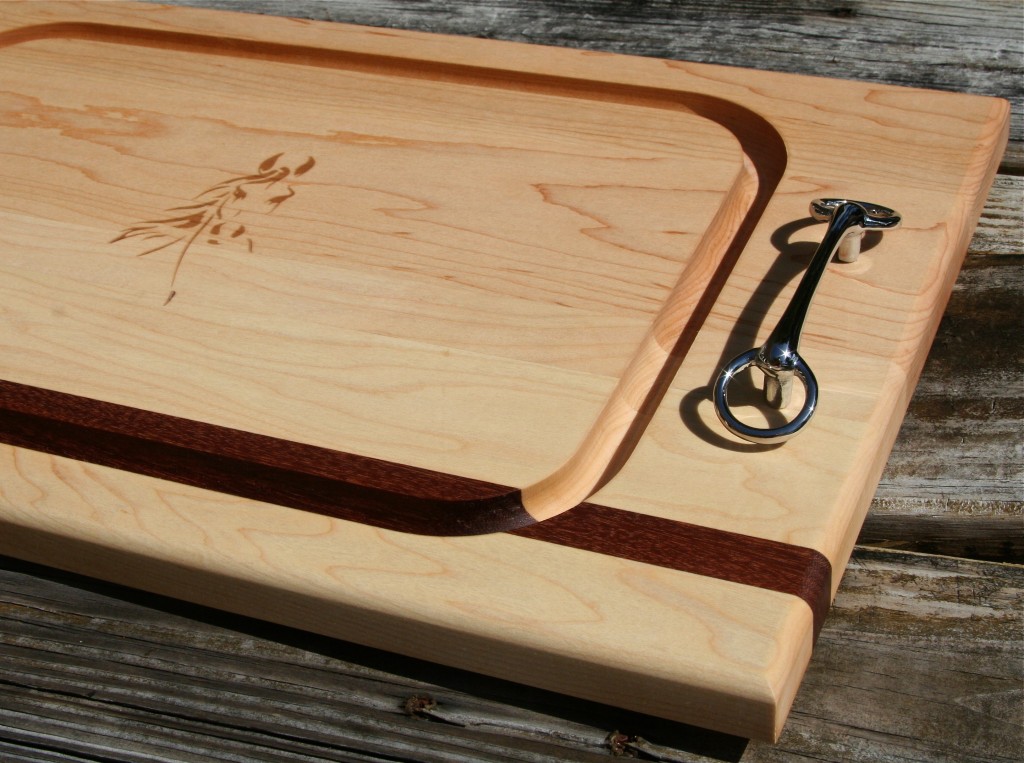 I'd like to share with you my favorite new kitchen accessory: The Soundview Millworks Equestrian Horse Bit Serving Board.
Now, Soundview Millworks seriously has the biggest passion and fire behind it.. his name is Grant Tankoos: the founder of Soundview Millworks.  Recently, I spoke with Grant on the background behind these classic kitchen accessories.  It truly was an honor to speak to this inspiring entrepreneur…
One of my favorite quotes from our conversation:  "Whatever you are doing.  Live It" –  as Grant explained- this is the magic behind Soundview Millworks.  
Here's A little bit of background on Grant:  After working with Vineyard Vines (ps: one of my favorite stores) for 6 years, he was able to learn the ropes of a creative and extremely energized company.  By cultivating that same culture, he founded Soundview Millworks in 2008 with a childhood friend.  Originally, Grant started making these cutting boards and cheese plates strictly based on the nautical lifestyle– This is his true passion: He's still involved in many sailing events today.
So, how did Soundview Millworks go from being a nautical brand to the equestrian influence?
It turns out, Grant had some family and friends that grew up horseback riding and were always around horses.  He loved creating nautical boards that inspired him and his lifestyle, but he also wanted to create for his friends.  Grant wanted something to appeal to his friends in the horse community and what they were passionate about: Horses, of course.
I told Grant, "If it has anything to do with horses, it's mine…(us horse people are all the same)"
Some Fun Facts about the boards:  They are all Handmade in the USA! Recently, Soundview Millworks has been able to supply the horse bit boards as trophies to many horse shows and events.  About 90% of the boards are personalized or have some form of customization.  These boards have been featured in many publications such as Yachting Magazine, Cooking Light, Vineyard Vines Catalog, At Home magazine, and more.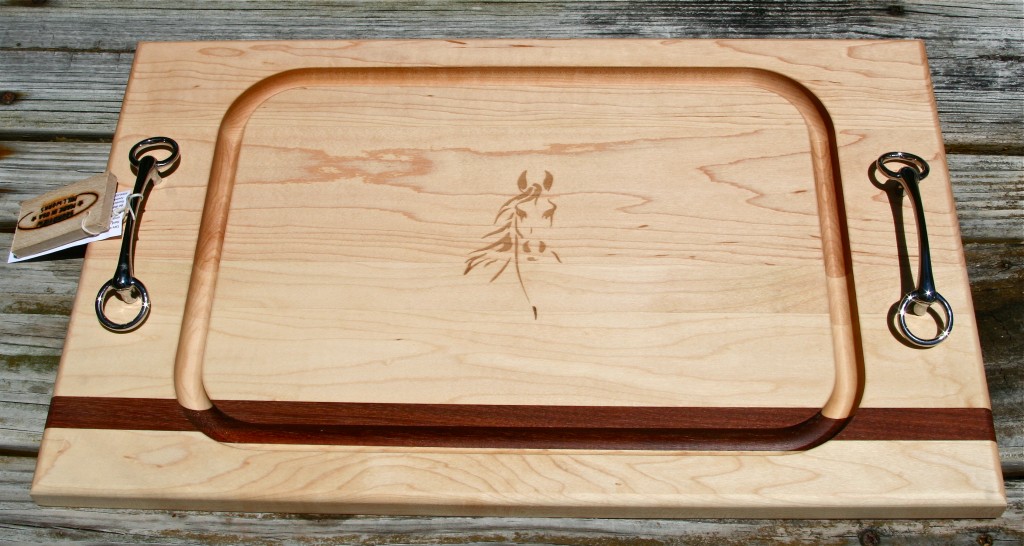 Featured here is The Single Stripe Mahogany Accent Double Bit Appetizer Board: I must say: I'm absolutely in love with the brand and the product.  It's great for serving cheese, crackers, fresh fruit, or any fun appetizer.  These equestrian bit boards are a conversation piece for your next party or equestrian affair.  If you are going to a party, this makes a fantastic gift for the host.
If you have a favorite equestrian discipline, horse breed, or even photo image of you and your horse, you can get your board personalized and engraved.  As you can see, I requested to have the Equestrian Stylist horse head logo in the center.
Here are a few other equestrian cheese plates and cutting boards from Soundview Millworks: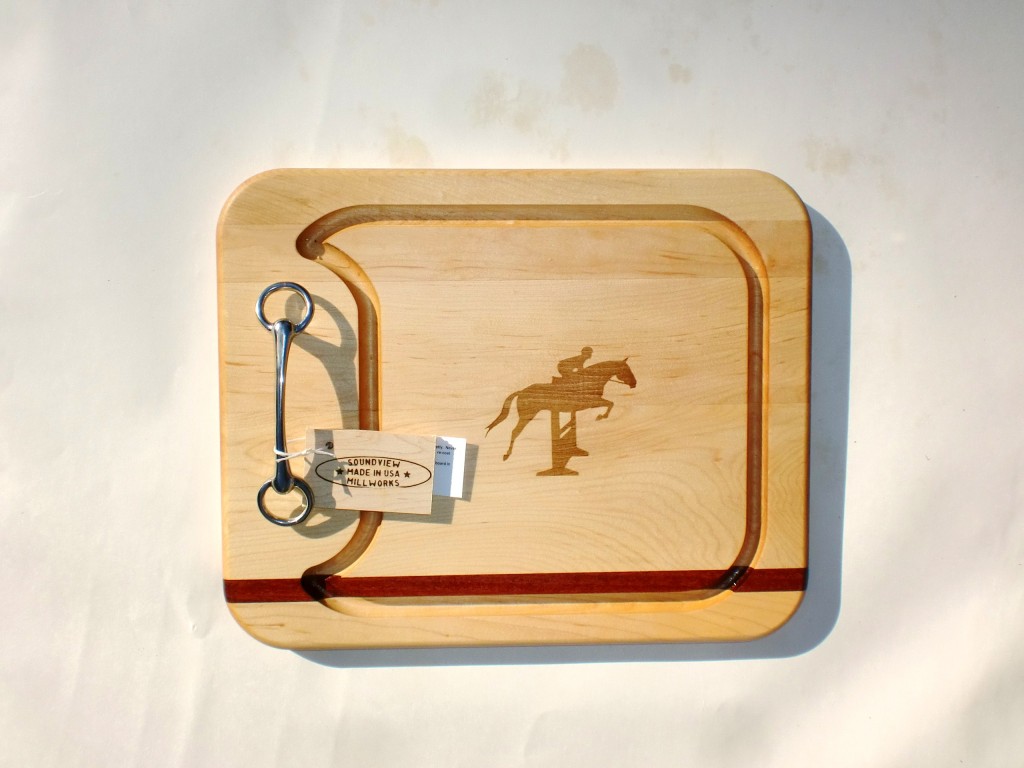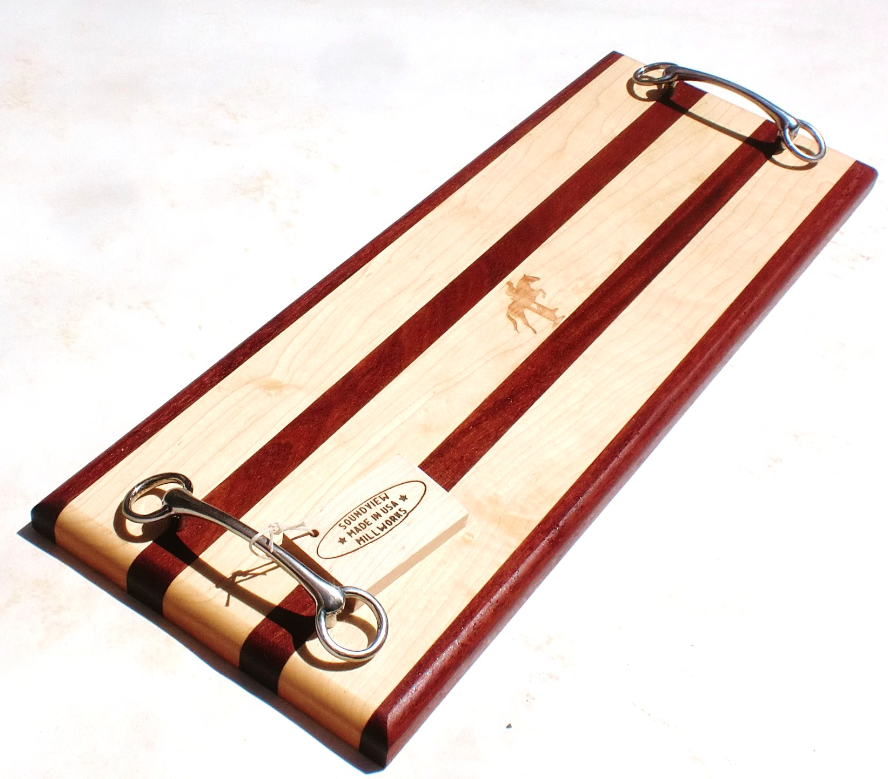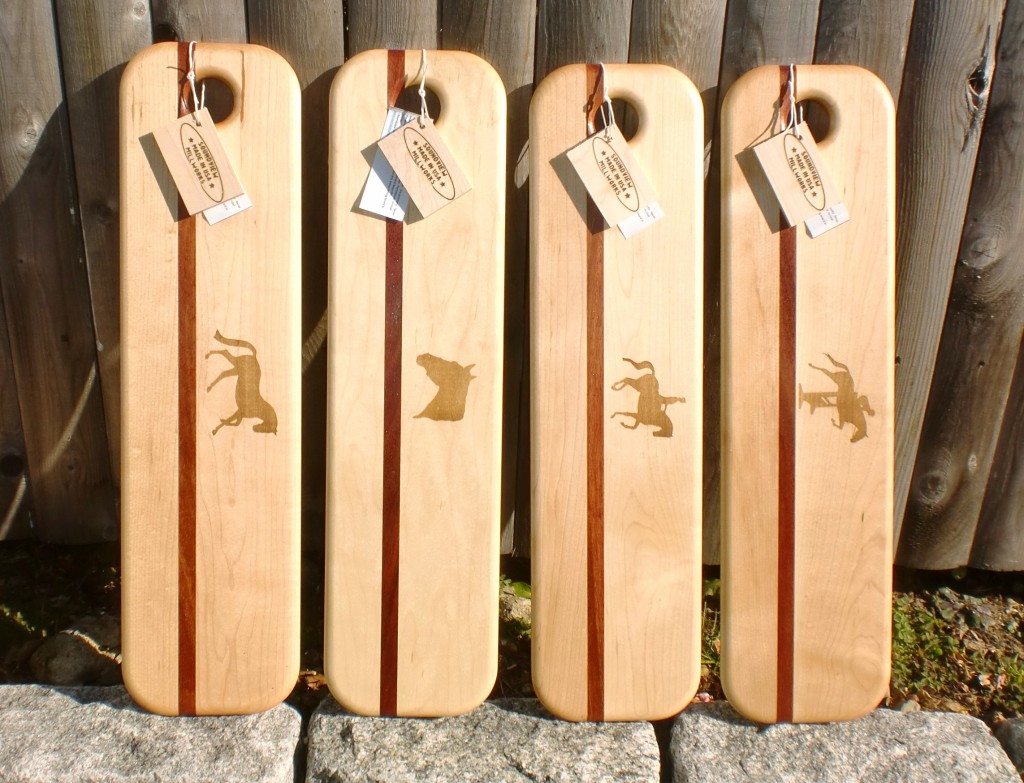 The Kentucky Derby is almost here, so if you are attending an event or starting to plan your party, be sure you get a board.  To purchase one of these exquisite kitchen accessories go to: http://www.soundviewmillworks.com