Equestrian Style Gift Guide 2017
The shopping season has begun! Black Friday deals are out, and so the gift giving begins… EquestrianStylist.com has you covered from all things equestrian style for the riders to the racegoers. Enjoy our 2017 Holiday Gift Guide and remember to… Treat yourself, too!
For the Rider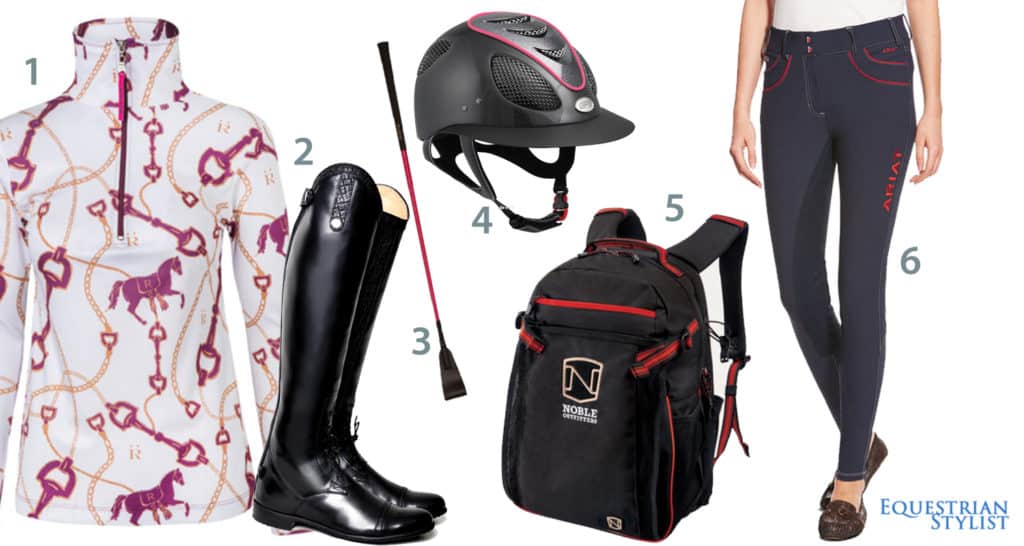 1) Camelia Zip Printed Zip Shirt by Rönner
2) Dream Field Boots by Der Dau 
3) Pink Jumping Bat by Smart Pak

4) GPA Custom Helmet by GPA
5) Noble Outfitters Ringside Pack by Noble Outfitters
6) Olympia Acclaim Full Seat Breech by Ariat
Equestrian Accessories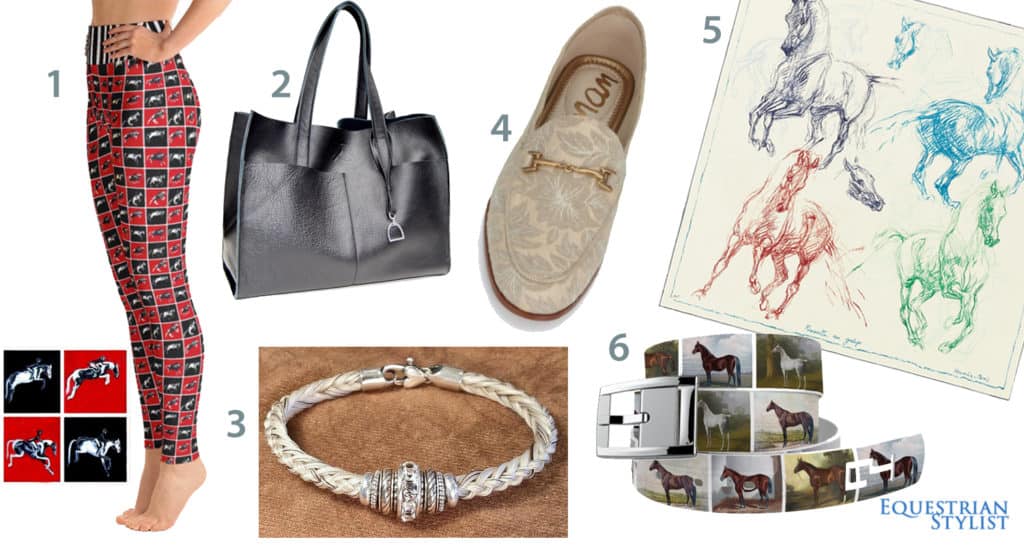 1) Equestrian Printed Yoga Pants by Rockin Horse
2) Marwari Tote Handbag by AtelierCG
3) Braided Brighton Bracelet by My Horse My Heart
4) Loraine Horsebit Loafer by Sam Edelman
5) Pirouette au Galop Cashmere Shawl by Hermes 
5) C4 Vintage Horse Belt by C4 Belts
For the Gents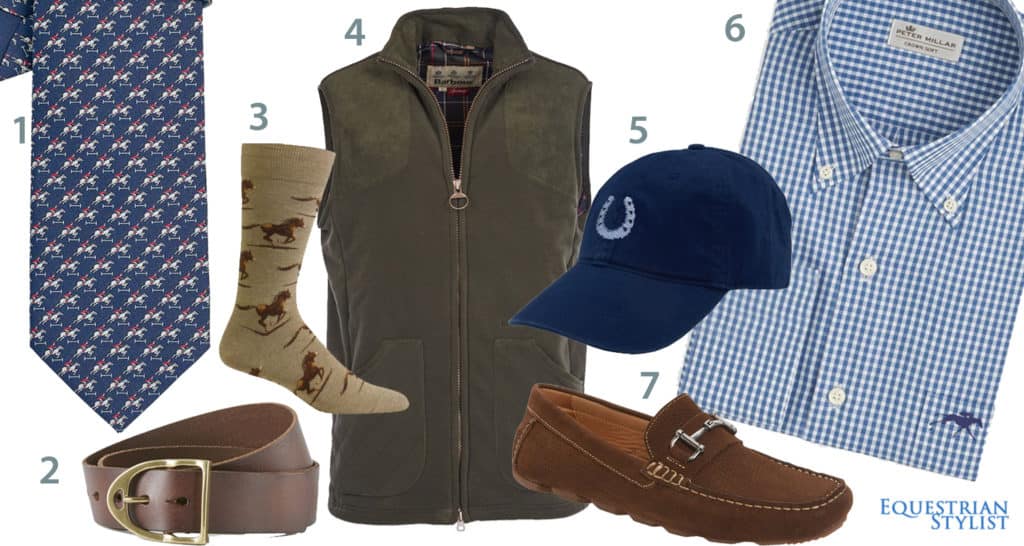 1) En Cavale Tie by Hermes
2) Stirrup Belt by Ariat
3) Wild Horse Socks by Absolute Socks
4) Barbour Dunmoor Gilet by Barbour
5) Horseshoe Needlepoint Hat by Smathers & Branson
6) Peter Milar Gingham Shirt By Keeneland
7) Destin Driving Shoe by Nordstrom
For The Derby Gal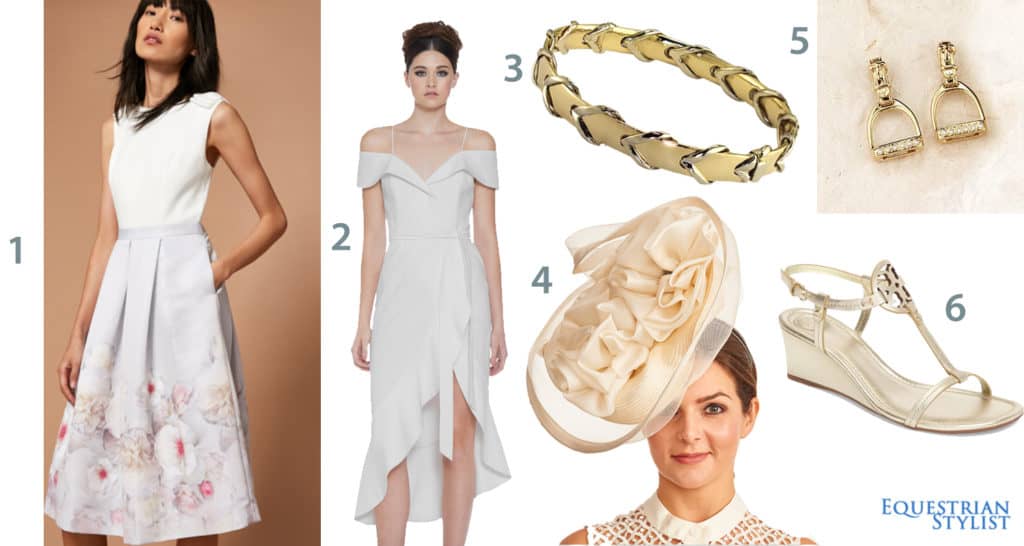 1) Chelsea Grey pleated midi dress- Ted Baker
2) Josie Off the Shoulder Dress by Alice and Olivia 
3) Hunter Rein Bracelet by Van Dell Jewelry
4) Aurelia Fascinator by Christine A. Moore
5) 14K Gold Stirrup Earrings by Ashley Equestrian Jewelry
6) Tory Burch Miller Wedge Sandal – Nordstrom
For the home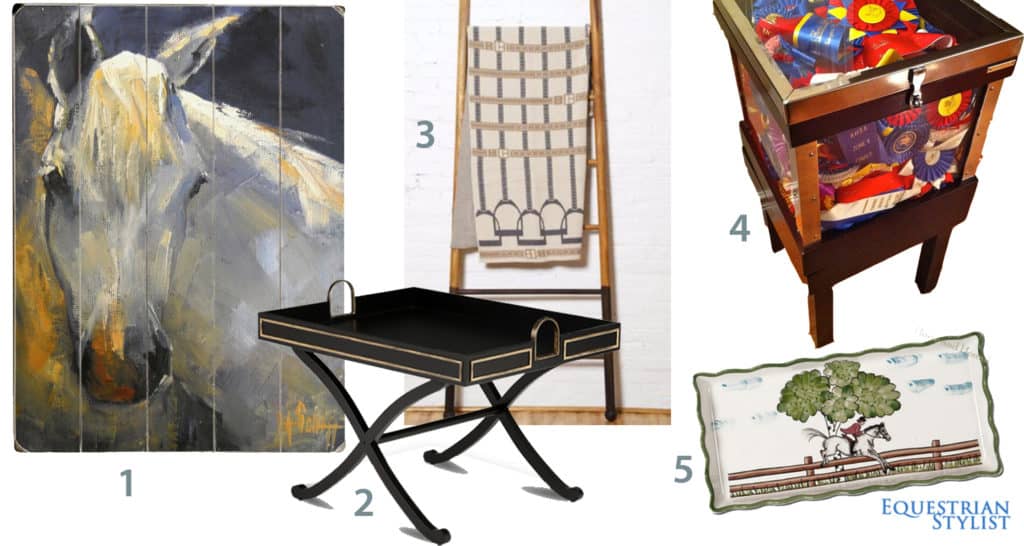 1) White horse wall art by Wayfair
2) Pacer Cocktail Table by Julie Browning Bova
3) Eco Stirrup Throw Blanket by In2Green
4) Awards Ribbon Box by McGuinn Farms
5) Perfect Day Tray by Horse and Hound
For the Horse 
Your favorite equine will thank you with lots of love with some of these great products. Baker Blankets are always a great new  gift (especially if your horse loves to rub and chew through the sheets every year). Equifit has great leather tack like this new anatomical hunter girth. Professional Choice bell boots are our favorite, and it's always good to get a new pair for show season to keep those horse shoes in tact. Skin and coat products like Equifuse and silver shampoo are great for grooming and wound care.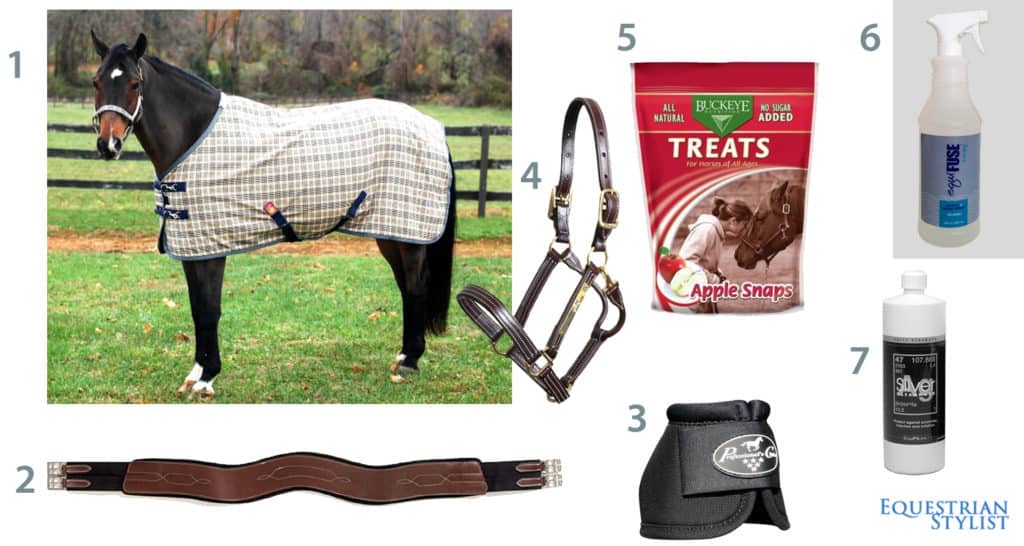 1) Deluxe Baker Sheet by Baker
2) Anatomical Hunter Girth by Equifit
3) Professional Choice Bell Boots – Professional Choice
4) Walsh British Halter by Signature Spurs
5) Apple Snap Treats – No Sugar Added – Smartpak
6) Equifuse Perfect Shine Spray- Equifuse
7) Ag Silver Daily Strength CleanWash by Equifit
A therapeutic shampoo recommended for use as a preventative measure for horses susceptible to fungi, infection and irritation on their legs and bodies. AgSilver CleanWash helps prevent the growth of bacterial and fungal organisms; often the cause of scratches, rain rot, ringworm and itching.
For the Kids
From unicorns to Breyer horses, don't forget to give the gift of ponies this season to your little one. If they are learning to ride, jodhpurs, riding socks, and bows are classics!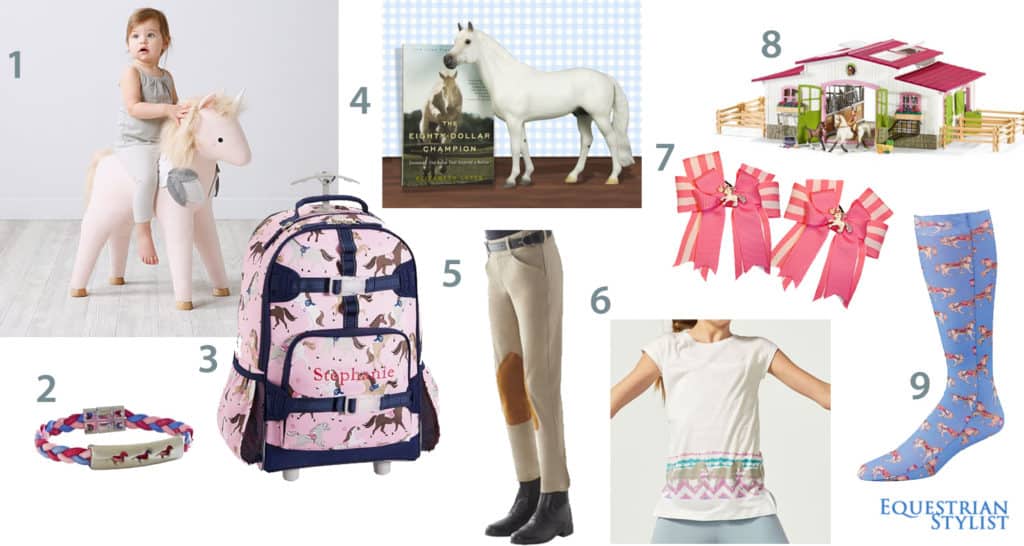 SaveSave
SaveSave