Equestrian Style Finds on Etsy
Whether you're searching for the perfect gift, or just browsing for yourself, Etsy is the place to go to find unique, handmade gifts with equestrian style. From accessories, artwork, home decor and more – there's so many gems to discover! We've gathered together a few finds that you may just want to treat yourself to…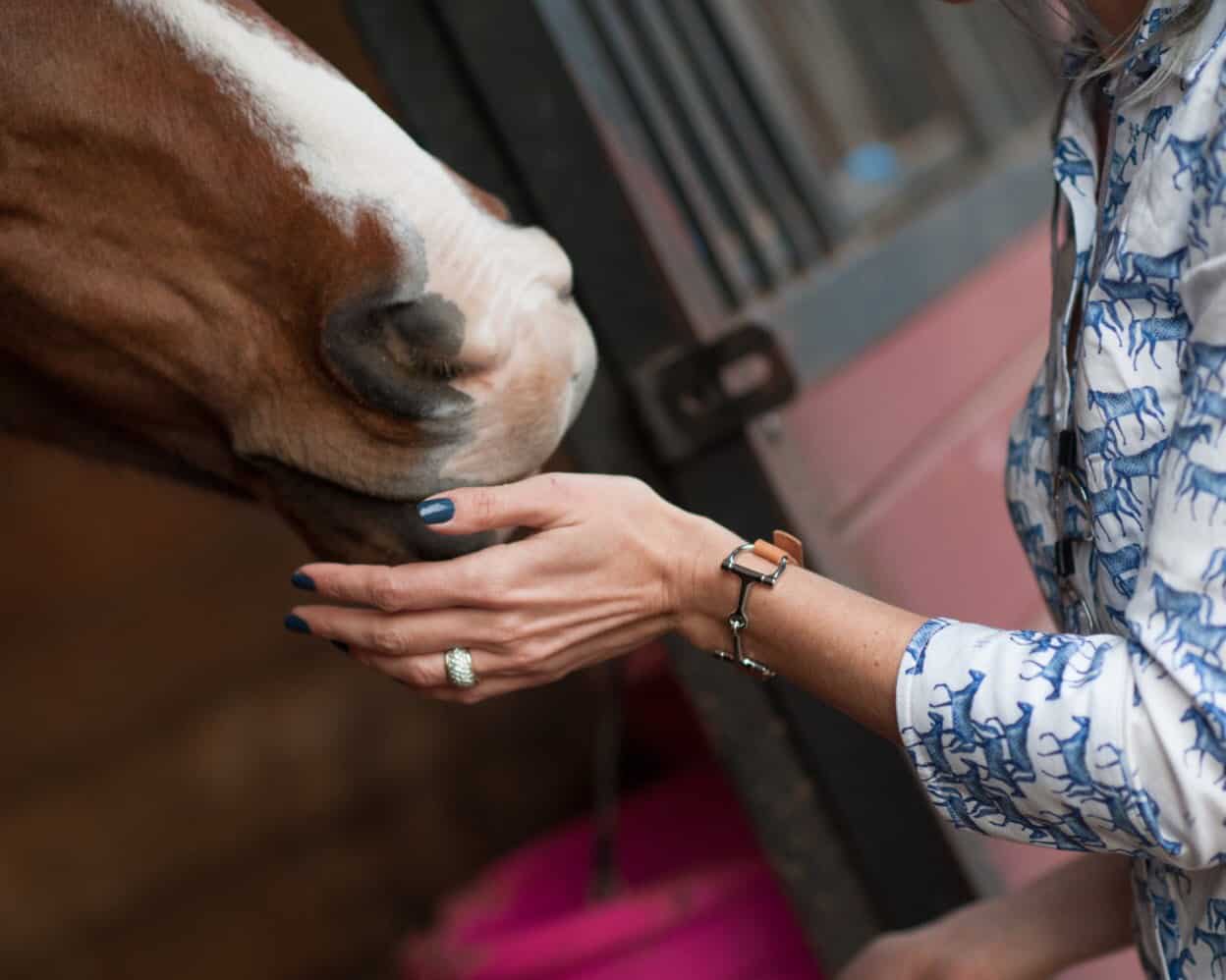 Arm candy alert! This luxury bracelet by ideana features a snaffle horse bit attached to a genuine leather strap. Meticulously handmade, this gorgeous piece is definitely a show stopper! Find it here.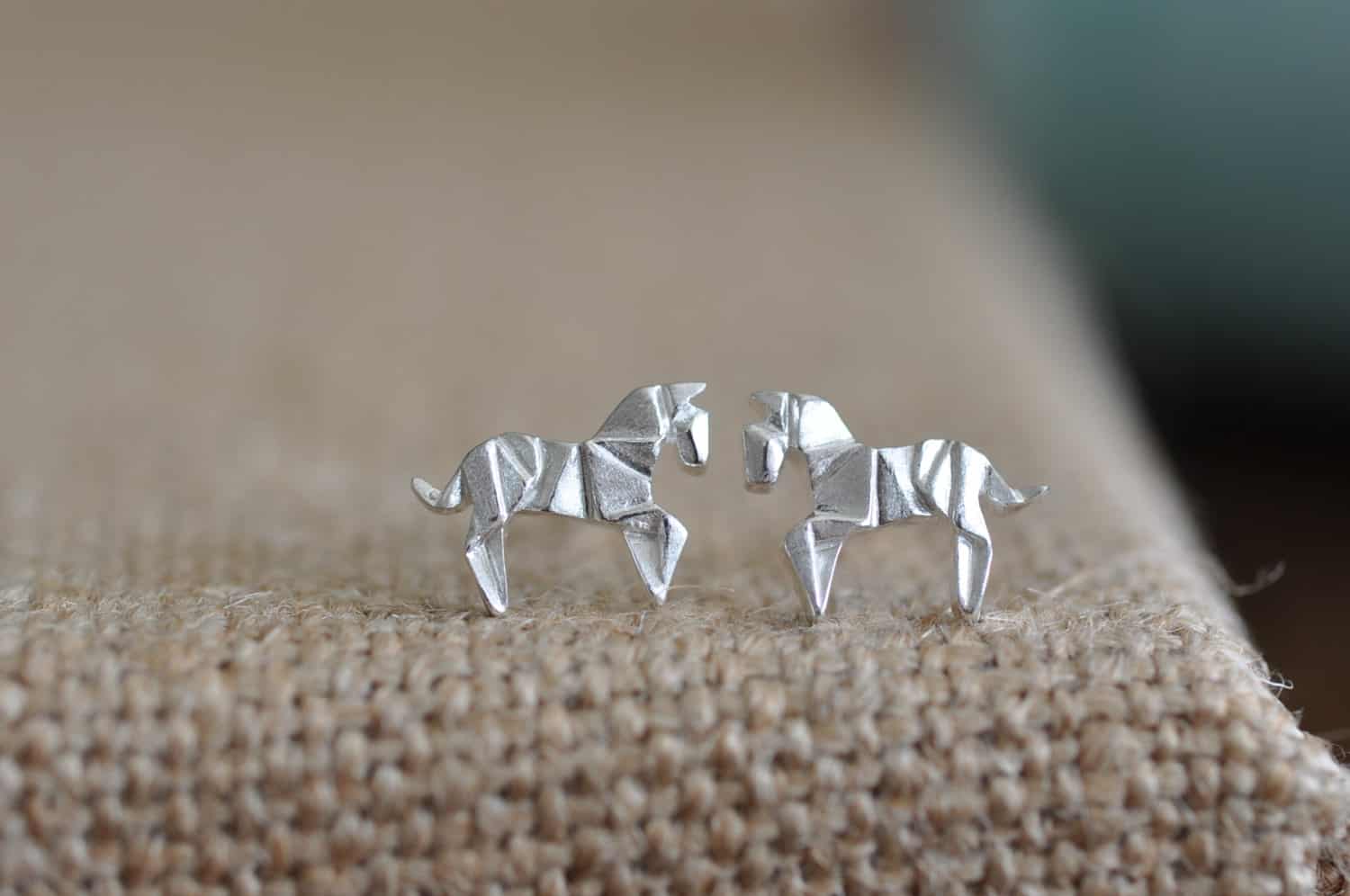 You can never have to many accessories! These lovely origami horse stud earrings are a classic shape with a modern twist. Created by Jamber Jewels, these little beauties were inspired by her daughter's love of horses. Find them here.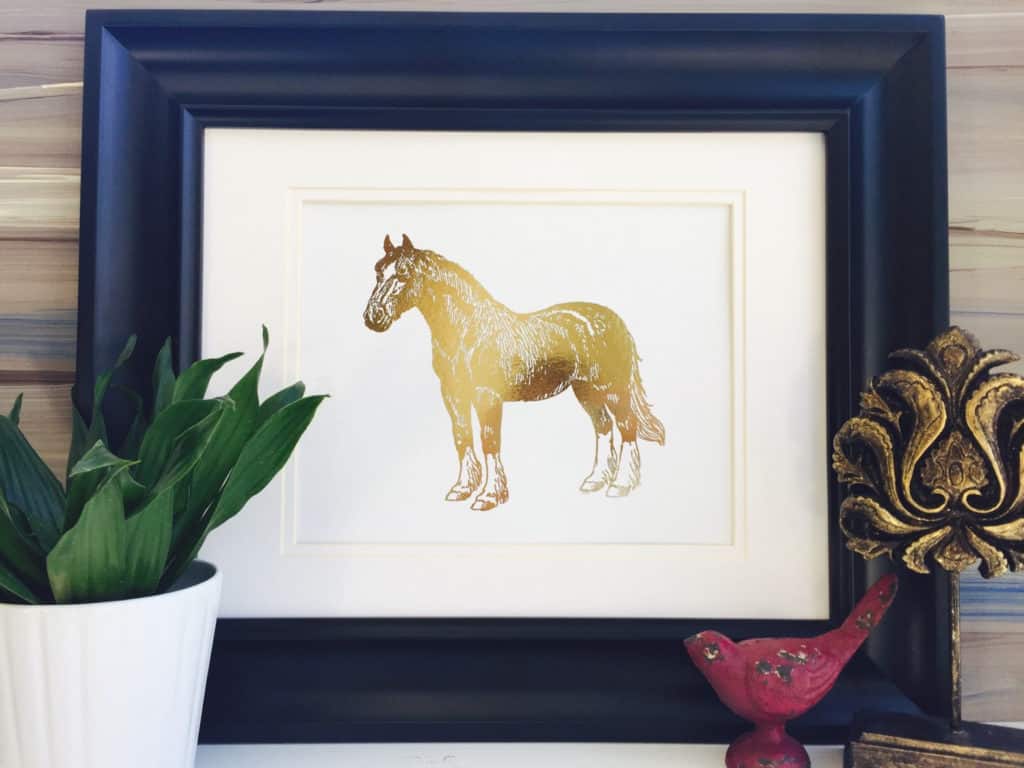 A lovely piece of equestrian artwork is a must in every home! This gold foil print is chic and very unique! Foiled Again Prints creates prints layered in gold foil in a variety of subjects, but of course our favorite is the horse! Find it here.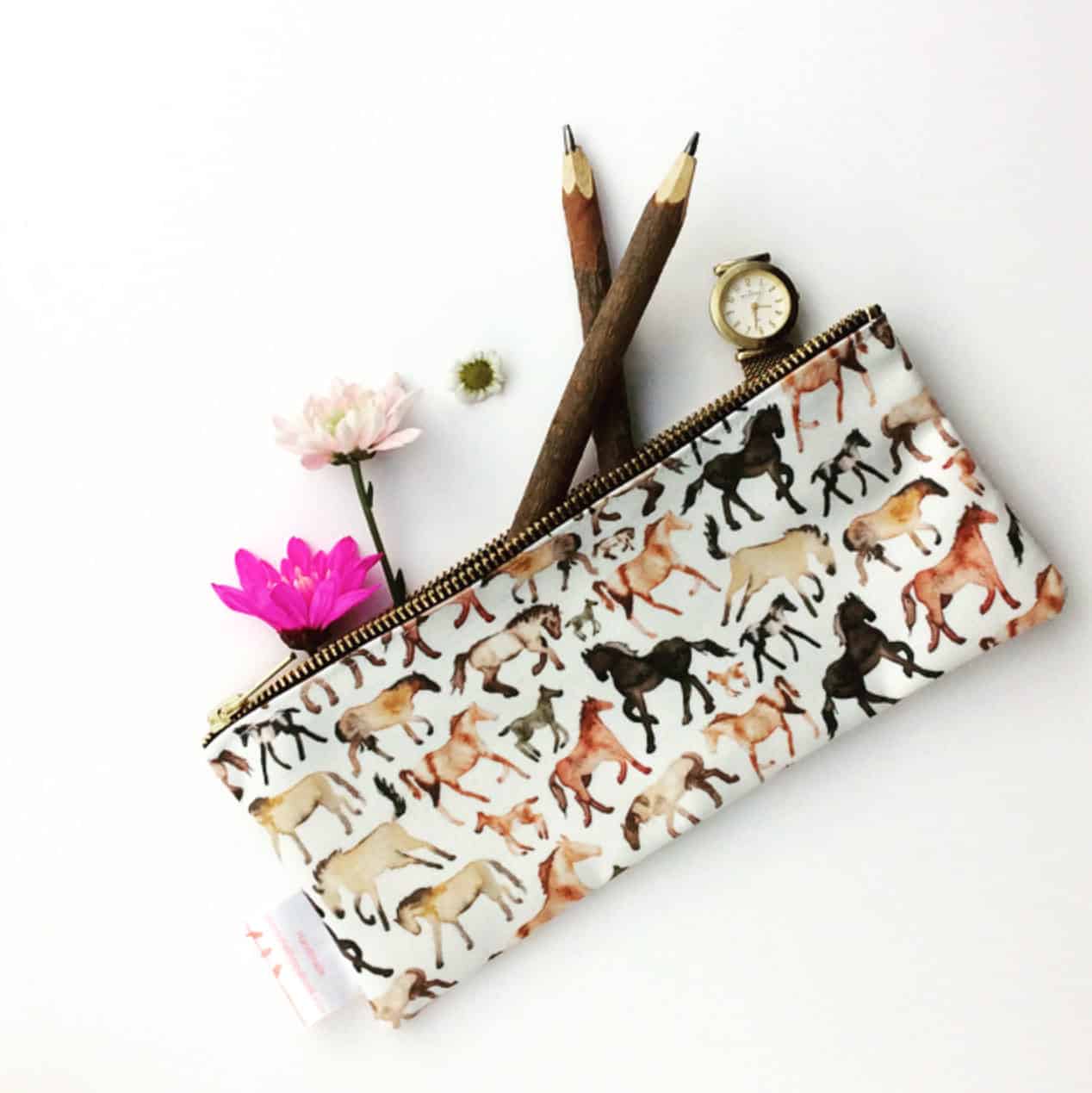 Originally hand-painted and then digitally printed,  ElenaIllustration created this pouch of charming watercolor ponies to capture the spirit and movement of horses. Add it to your backpack or a handbag, and bring a little equestrian style with you wherever you go! Find it here.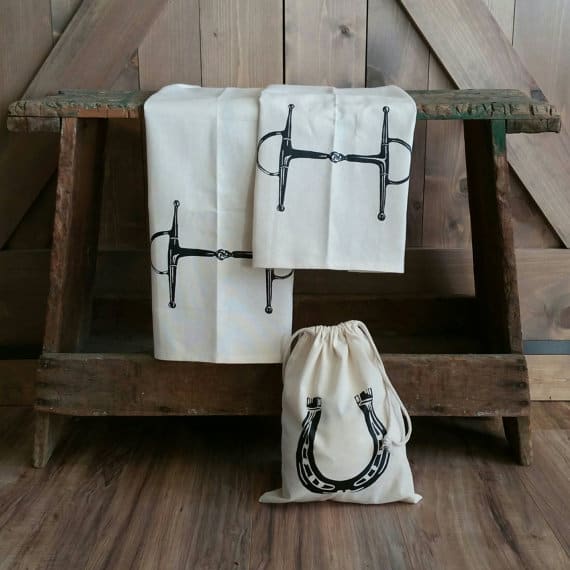 These tea towels by Red Maple Run feature a signature equestrian full cheek snaffle bit design, printed with a block that was designed and carved by hand! These classic pieces would make the perfect addition to any equestrian's kitchen, and bonus – you can even request a custom order! Find these towels here.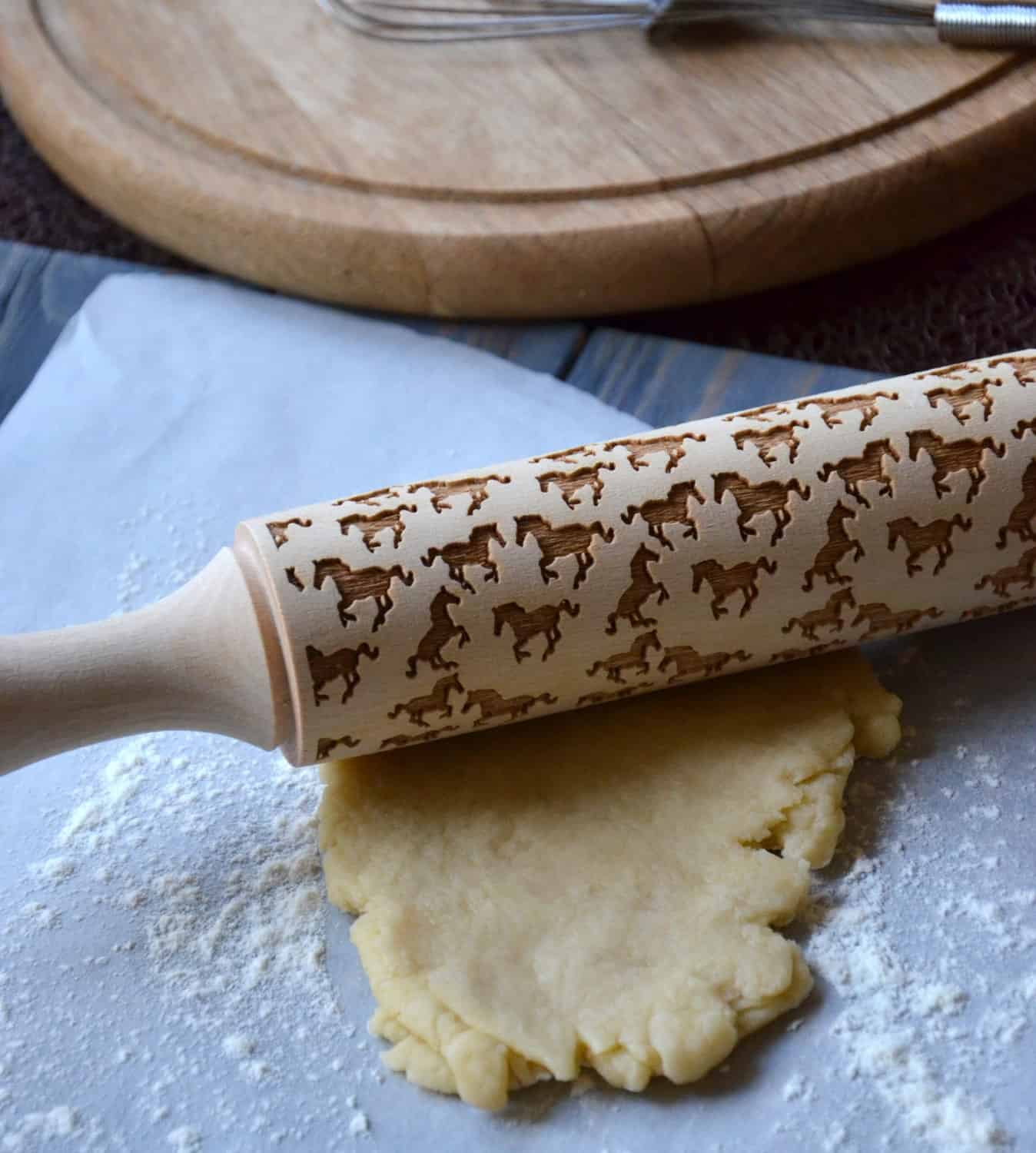 A rolling pin can make the perfect house warming gift, and how perfect is this one for a horse lover? Happy Rolling Pin created this birch roller complete with prancing ponies – we have a hunch that they make cookies taste even sweeter 😉 Find it here.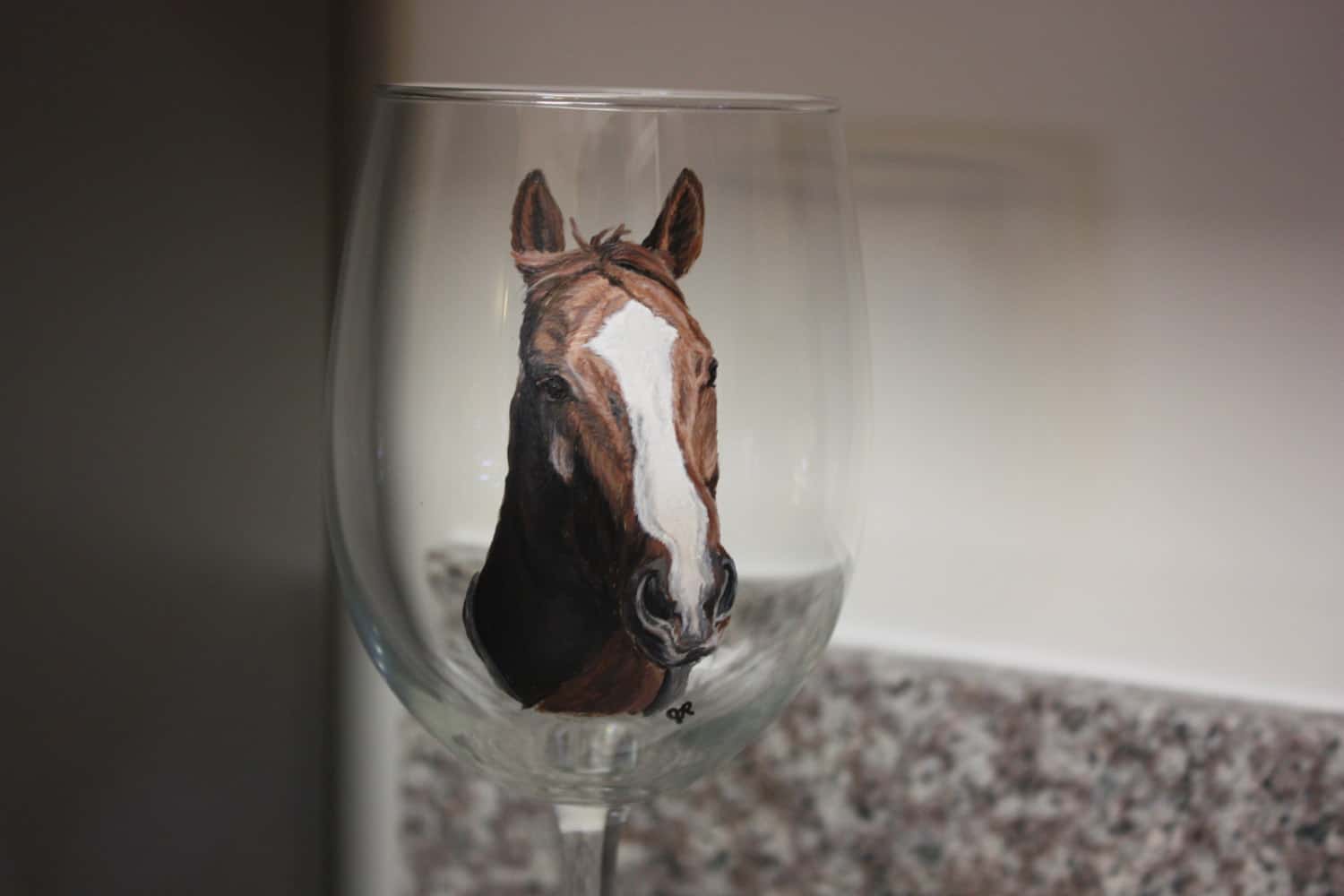 Who could resist a glass of wine with your favorite equine? Sixteenthreestemware creates hand-painted works of art that are oh so stunning. Send in a photo to give the perfect personalized gift.. or maybe just treat yourself! Find it here.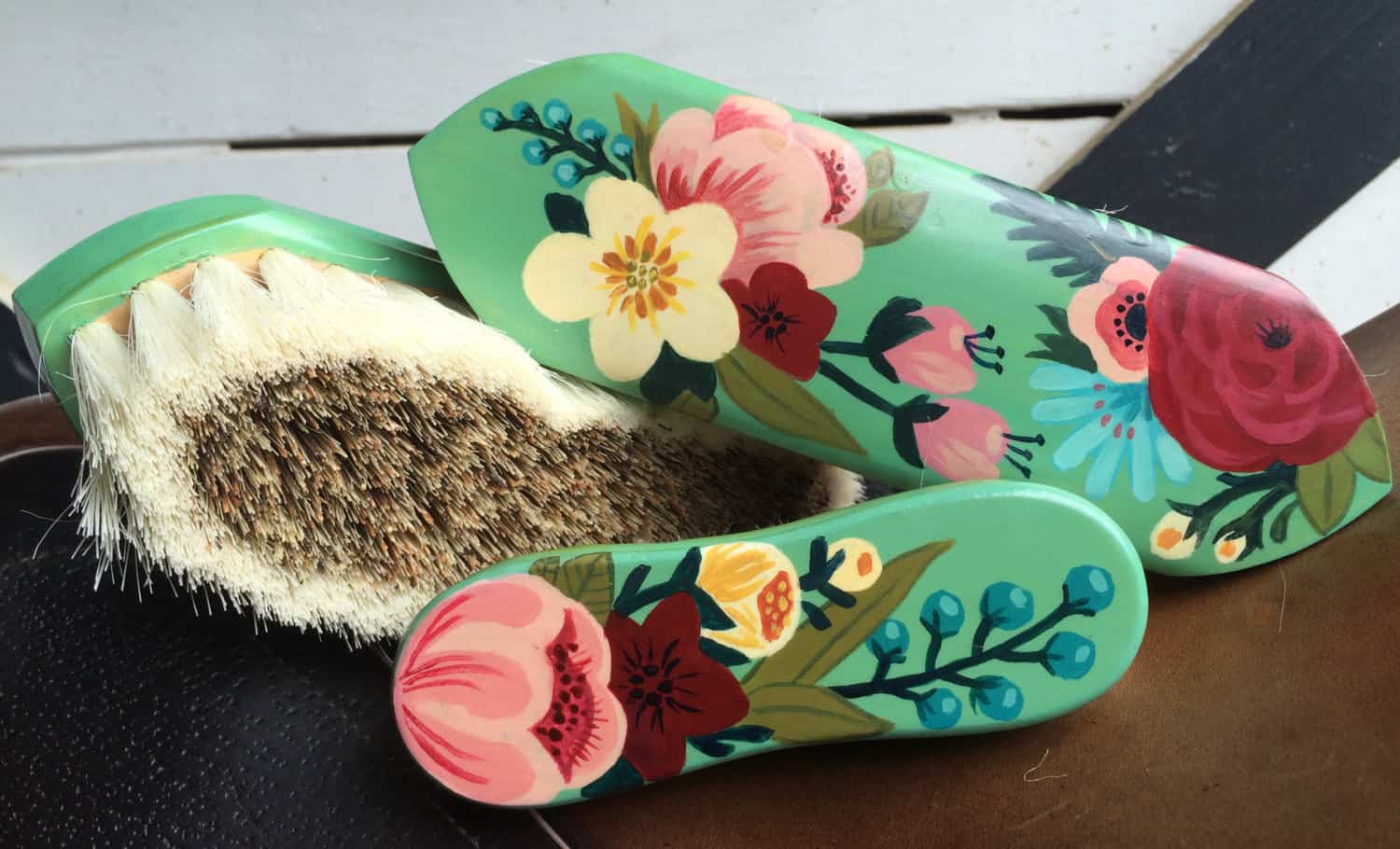 These gorgeous brushes will make your grooming kit look as good as your horse when you're done using them! TheArtfulEquine creates hand-painted artworks to use and enjoy on a daily basis. You can even truly make it your own with custom requests including names, initials, or monograms! Find it here.
There's so many wonderful items to find on Etsy, hand-made with love and equestrian style! Hop on today and see what you can discover – happy browsing!