Equestrian Housewarming With Huger Embroidery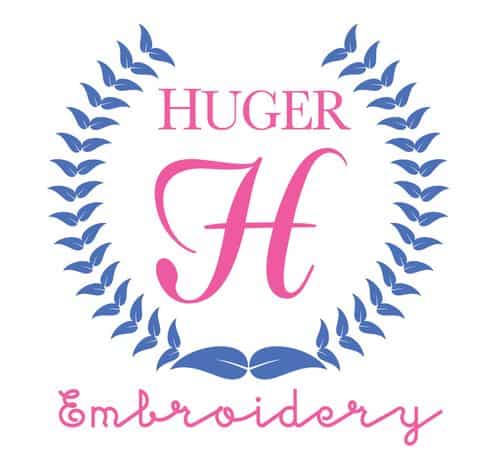 From "aCc", "CLINE", horse and pony names , (I could go on) monograms  embroidery, and personalization all have been important pieces of my style through the years. Much of the horse show scene requires the idea of having your belongings personalized to "stand out in the crowd" or keeping track of your equipment at the barn.
I recently came across Huger Embroidery. Think: beautiful portrait art pieces handcrafted on your favorite linens, pillows, or any kind of material. Talk about #BLOWNAWAY by beautiful designs… Talk about REALLY standing out in the crowd…
Completely custom and created from an artist's point-of-view, Sarah Gibson Wiley herself.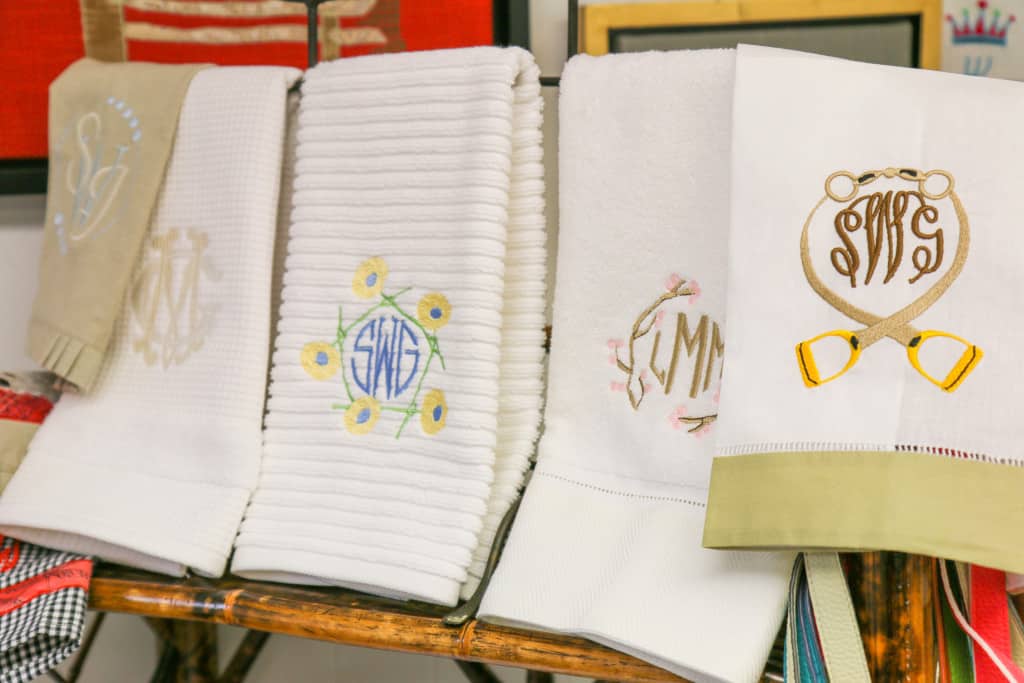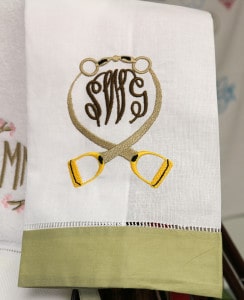 Sarah Gibson Wiley created Huger Embroidery through a simple and traditional way of "keeping it in the family". Huger is Sarah's maiden middle name. Pronounced (You-Gee), it's her family name derived from the French Huguenots of Charleston, SC. "Embroidery and monograms are traditionally french so I thought it was a good name. Tough to pronounce for those that don't know. Though certainly you know since you live in Charleston!" Explained Sarah.
Sarah rode horses as a child, and she has many friends and family that ride both on the east and west coasts of the U.S. "I really enjoy watching riding at Devon and the Winter Equestrian Festival," stated Sarah.
Horses, ponies, personalization and monograms go hand in hand as we all know. In my opinion if it's not customized, it doesn't really feel like "my own".
All pillows by Huger Embroidery are individually unique and the monograms produced are mostly original.
After much thought of what I  personally would want on a pillow, it suddenly occurred to me that I should have a portrait of my two favorite horses: Sir Walter and Minuet.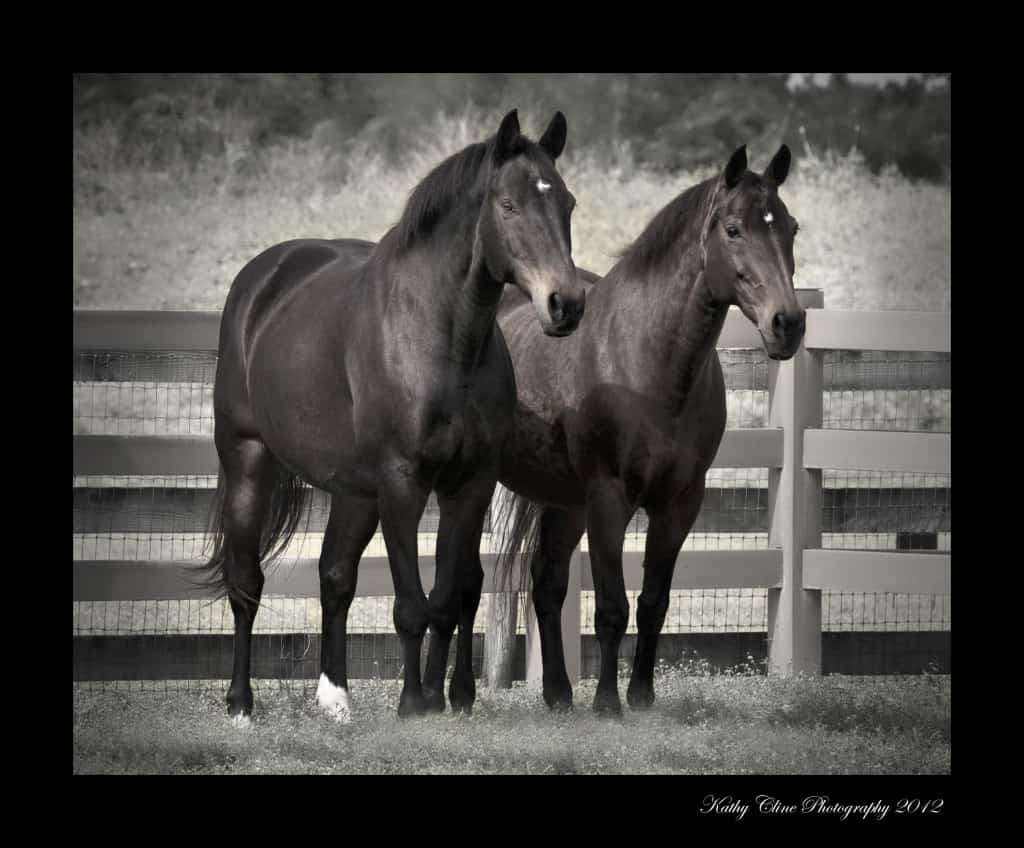 I sent in the above photo, and WOW was I impressed…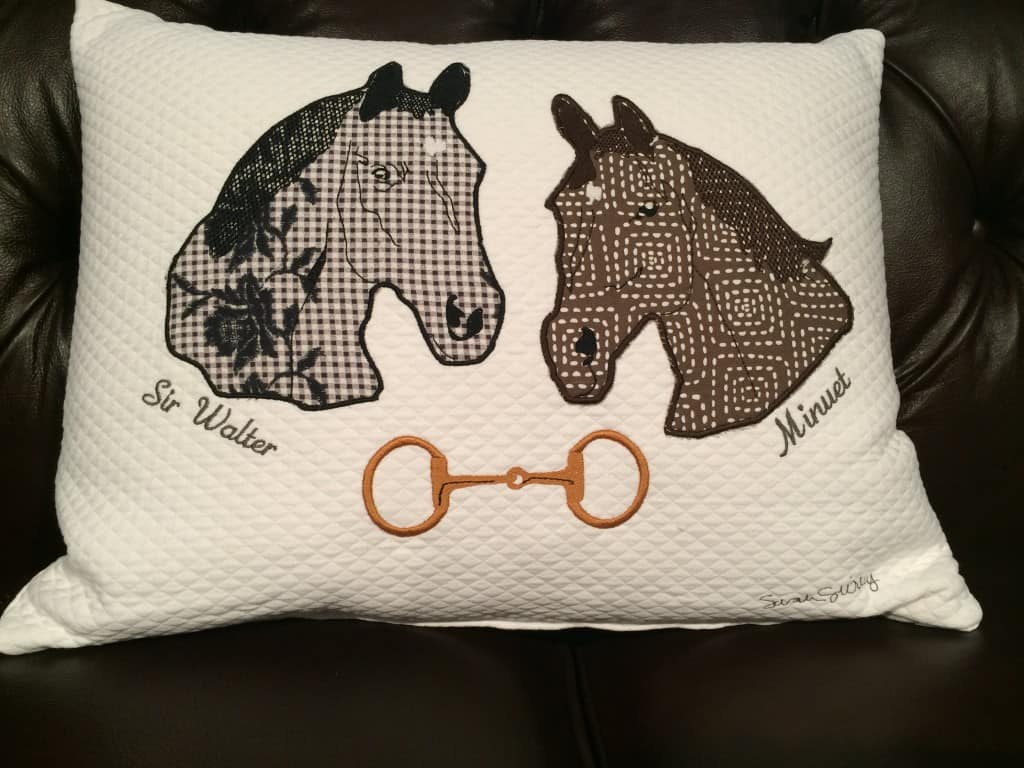 The details are simply stunning from the fabrication, to the precise design.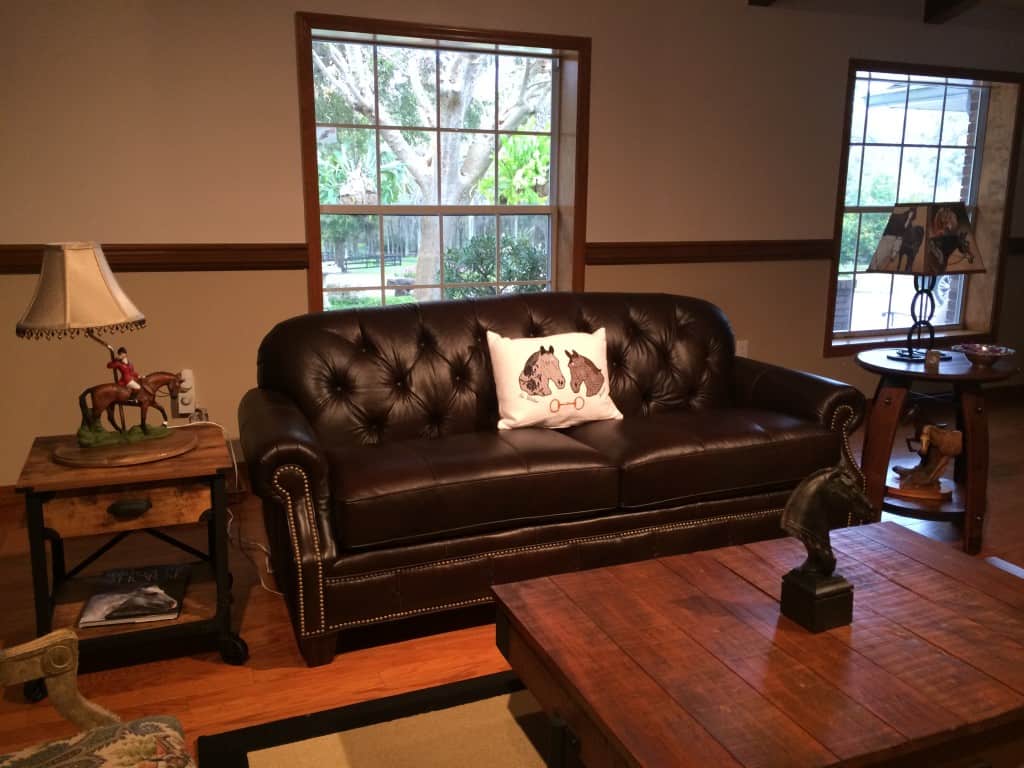 I placed this pillow on a tufted plush leather sofa and now this room is officially outfitted in equestrian decor.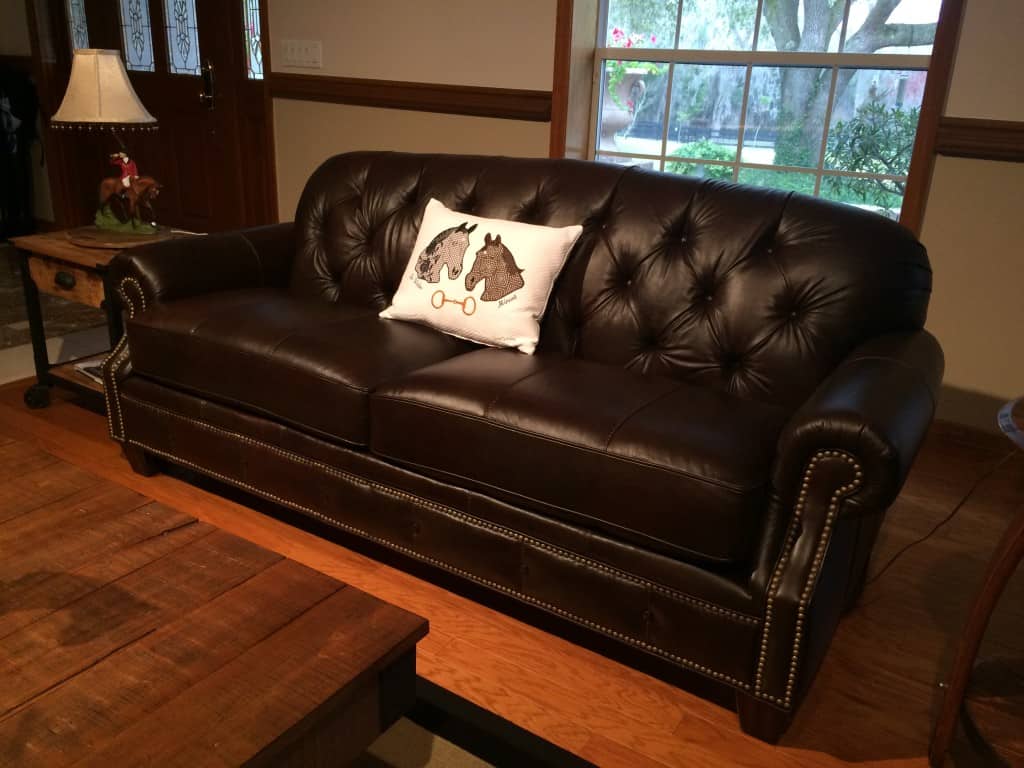 It's the perfect housewarming gift for yourself, an equestrian friend or family member. In my opinion these are heirloom gifts to be passed down from generation to generation. Keep your equestrian traditions in the family and let the equestrian style live on forever.
For more information on Huger Embroidery, or to place an order please visit:
http://www.hugerembroidery.com
Also, be sure to follow Huger Embroidery on social media:
Facebook | Instagram | Pinterest