Comfortable-Chic Equestrian Style Featuring Alp N Rock
Introducing authentic, original, and comfortable-chic equestrian from Alp-n-Rock.  This fabulous line has become quite popular at horse shows and outdoors.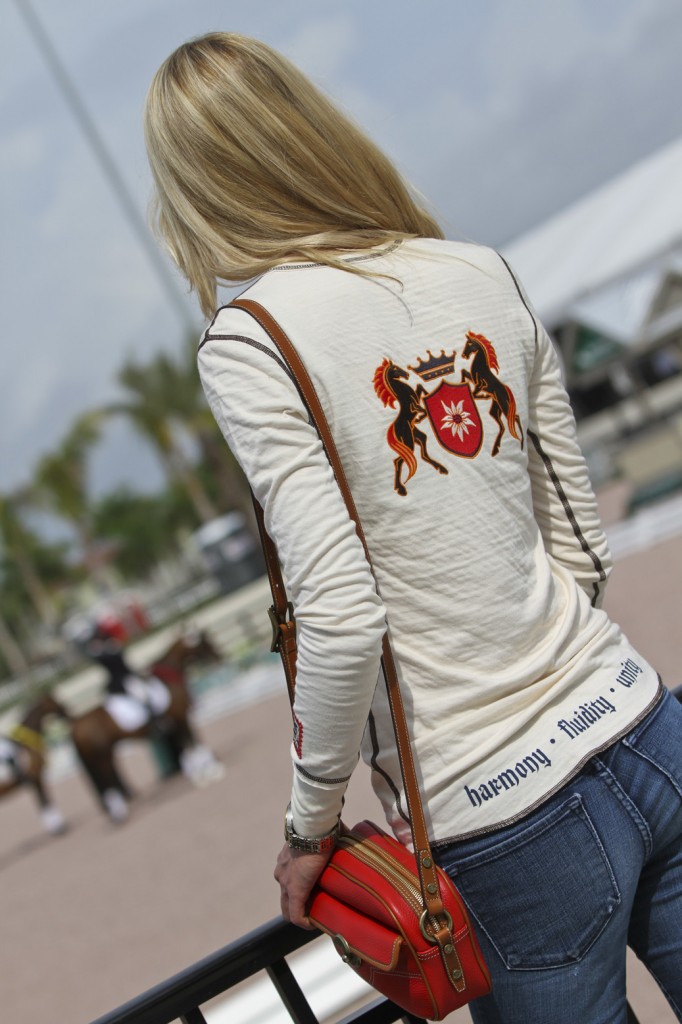 From ringside to the countryside, Alp n Rock has a cool comfortable-chic equestrian look.  We are loving these shirts because  they are so versatile.  From a great selection of colors, discipline, and inspiration you can find the perfect fit for your style.  Because we have lately been on a Dressage trend, Alicia wore this shirt while watching the Global Dressage Festival in Wellington, Florida.  Alicia comes from a Swiss heritage and we love the details that depict "Equestrian Swede" style!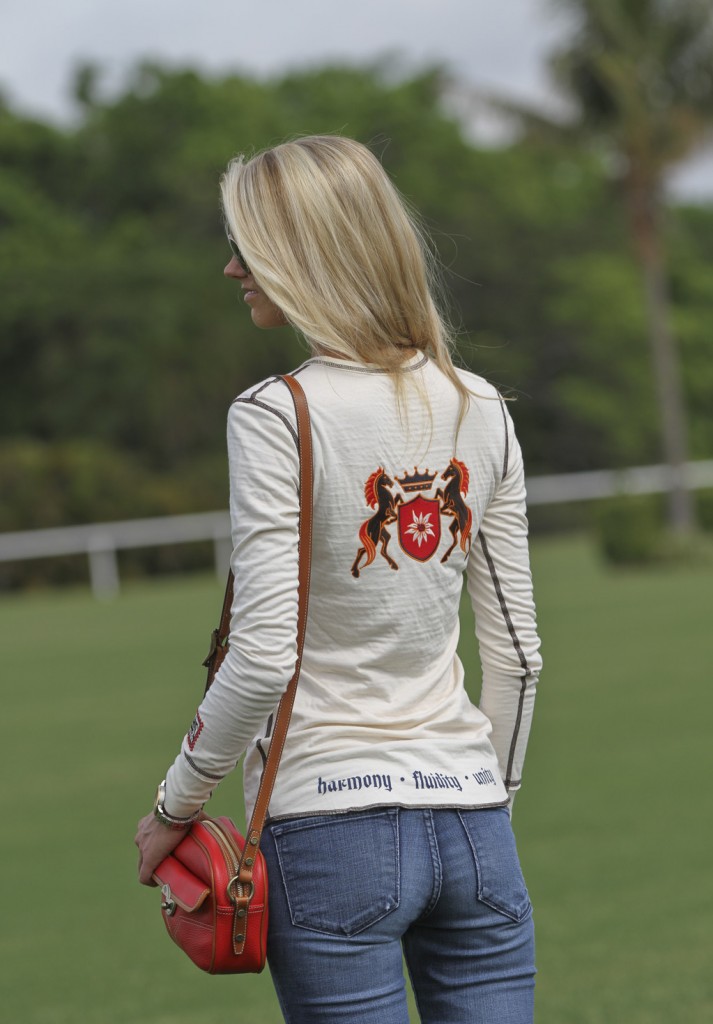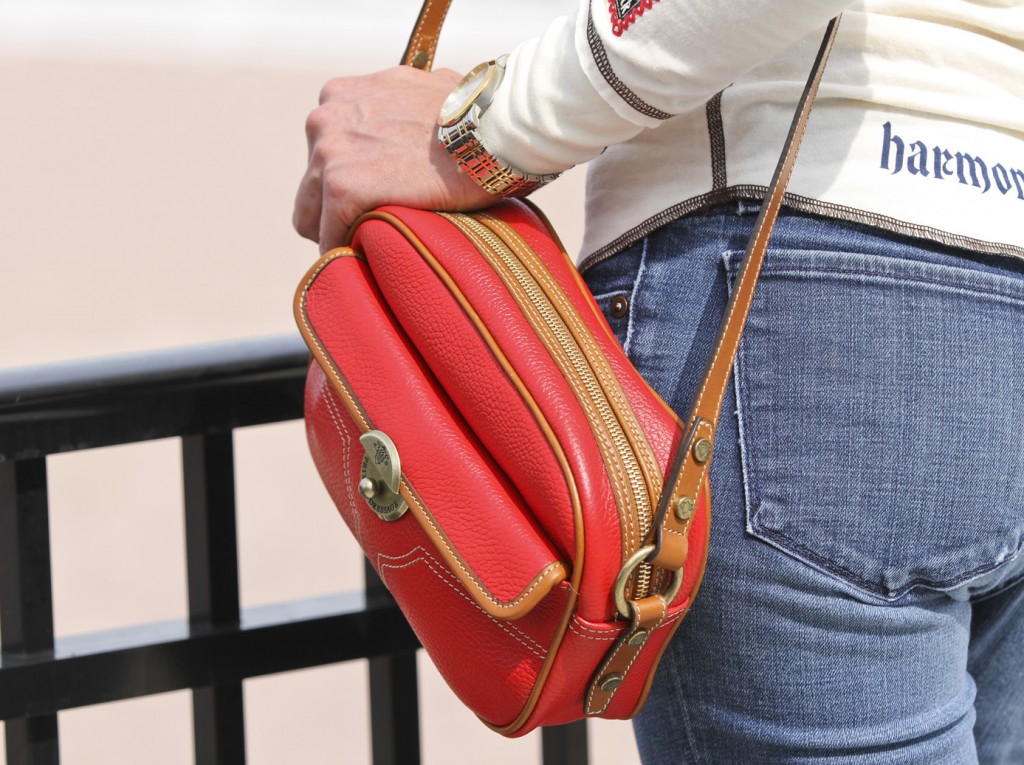 Pairing this look with jeans and a pop of red looks fabulous!  A simple crossbody handbag is perfect for a ringside look.  Pictured above is the Prix de Dressage Allure Crossbody handbag.
Not only are these shirts comfortable, but they are also very technical.  The high-tech fabrics make them extremely cool and comfortable to ride in.  Pictured below are the Cone sisters from South Carolina.  Both avid riders, they found the shirts perfect for the barn or boat-side!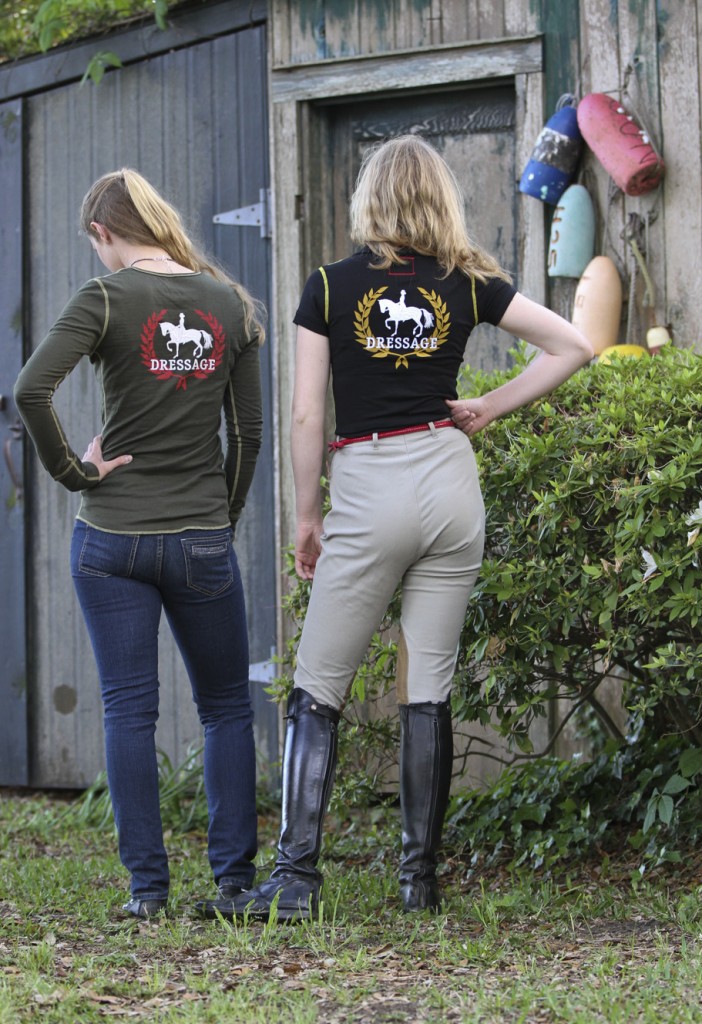 Dressage styles by Alp -n-Rock: The Cuff Polo.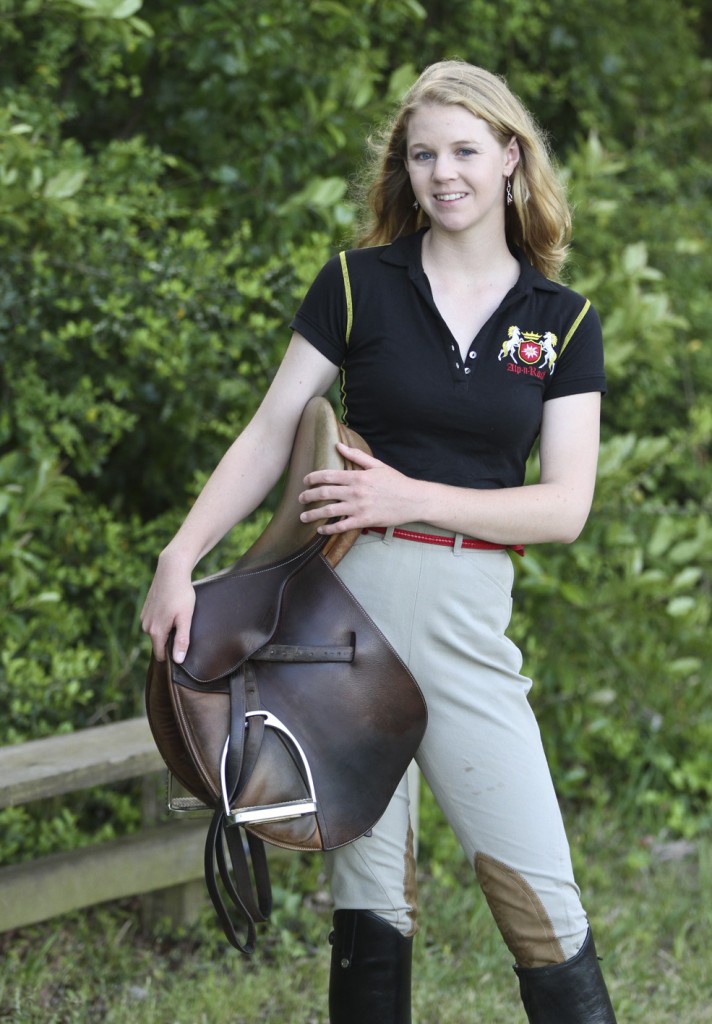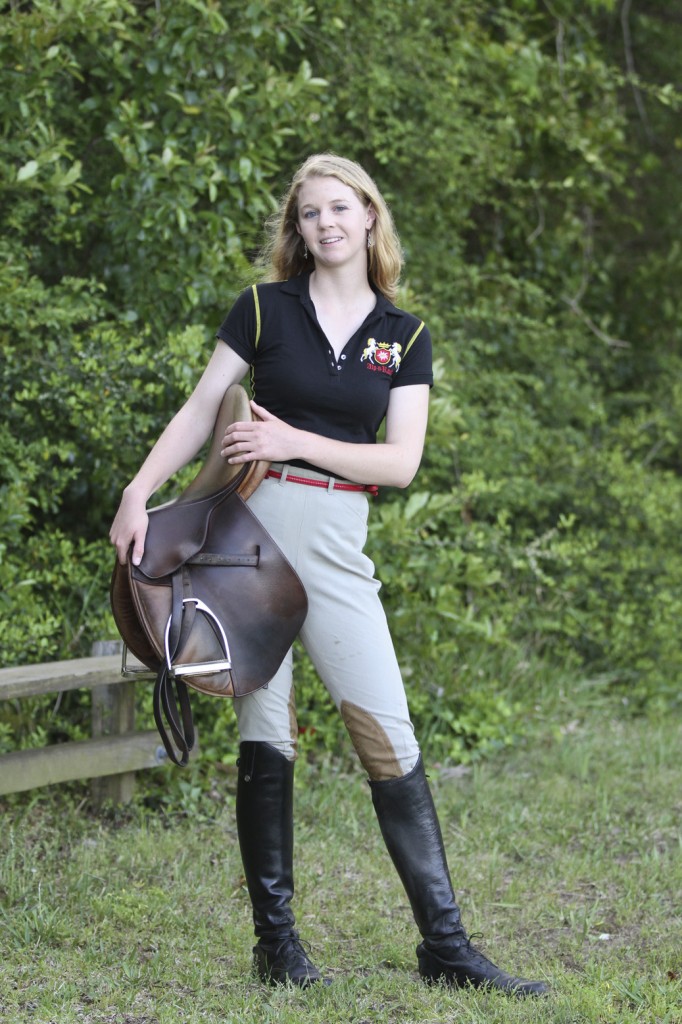 Arden paired a red skinny bow belt to give a little pop of color against the black polo.  We are loving this look!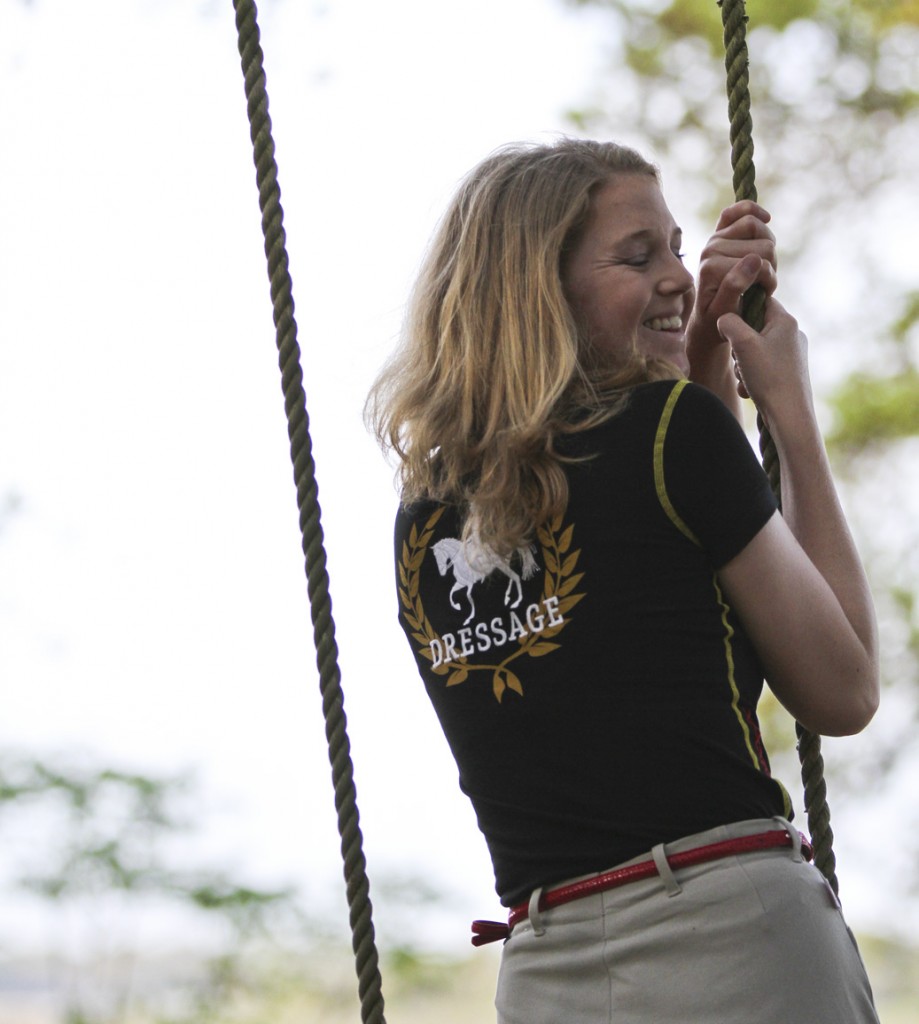 Alp-n-Rock uses fine fabrics such as supima cotton blends which provide super-soft, luxurious hand-feel, micro-fleece which provides warmth without weight, dries quickly and his highly breathable.  Whether you show Dressage, Hunters or Jumpers, they have shirts for all disciplines.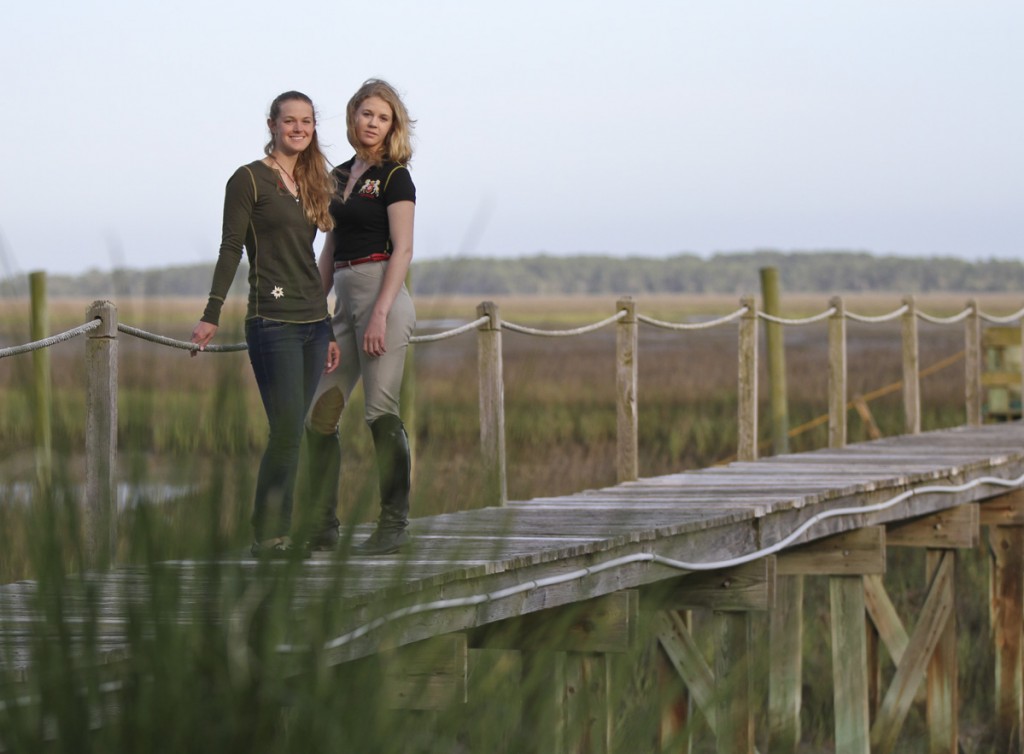 It's nice to have a dock near the farm in Charleston, South Carolina.  Many riders love the water and boating after a day of riding… we continue to live the 'good life' here in the south!
Alp-n-Rock is a global, premium sport-fashion brand rooted in the belief that the greatest luxury is the ability to give back.  In donating up to 10% of profits to fund scholarships in developing countries, providing the lifelong gift of an education, Alp-n-Rock makes it possible to have dreams.
For more information, please visit Alp-n-Rock.