Chic Equestrian Apparel from O'Shaughnessey
When I was a pony kid back in the day, my friends and I always loved really cool and unique show shirts and jackets.  We always were on the lookout for the trendiest monogram for our show collars, and the most unique patterned jackets.  When I was first introduced to O'Shaughnessey Apparel, I immediately remembered my childhood of trying to get only the prettiest show shirts and jackets.  I previously featured Sara Griot's O'Shaughnessey Apparel here when I was introduced to the line a few shows ago at the American Equestrian Trade Association Show.  Sara Griot brings a unique flair to equestrian style in the show ring by adding a contrasting print underneath the collars and cuffs of all show shirts.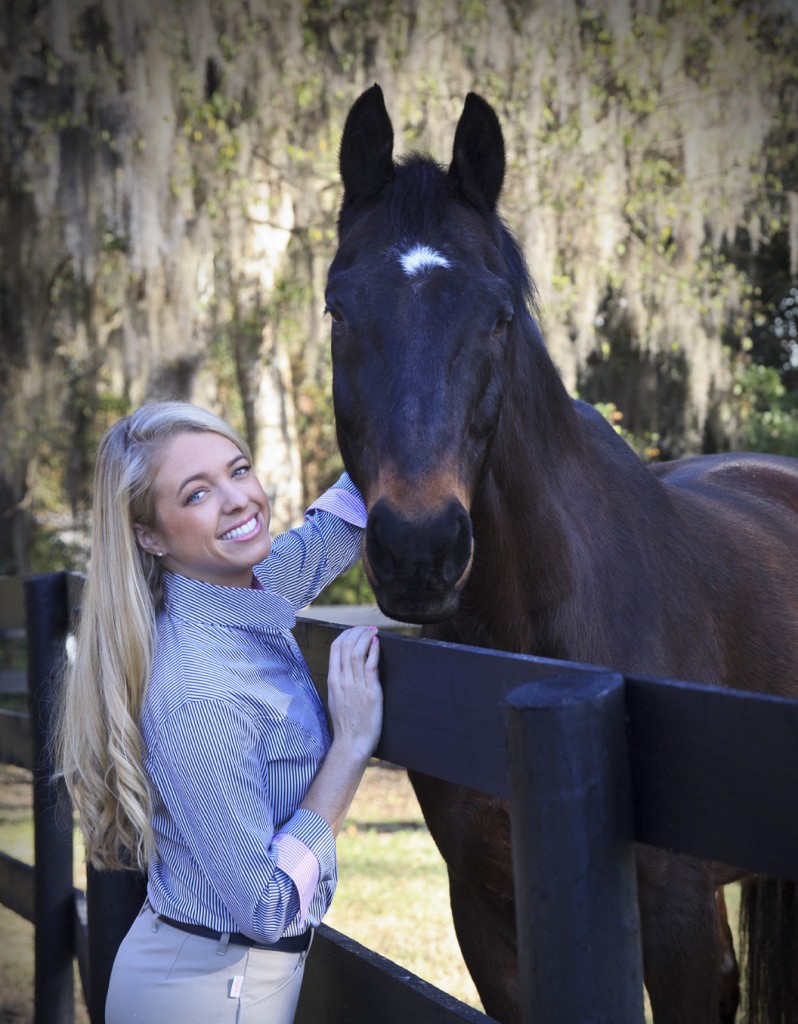 I am pictured above with, of course, my horse "Sir Walter"… wearing the Kennedy Show Shirt.  A beautiful striped show shirt with a contrasting pink striped cuff and collar lining.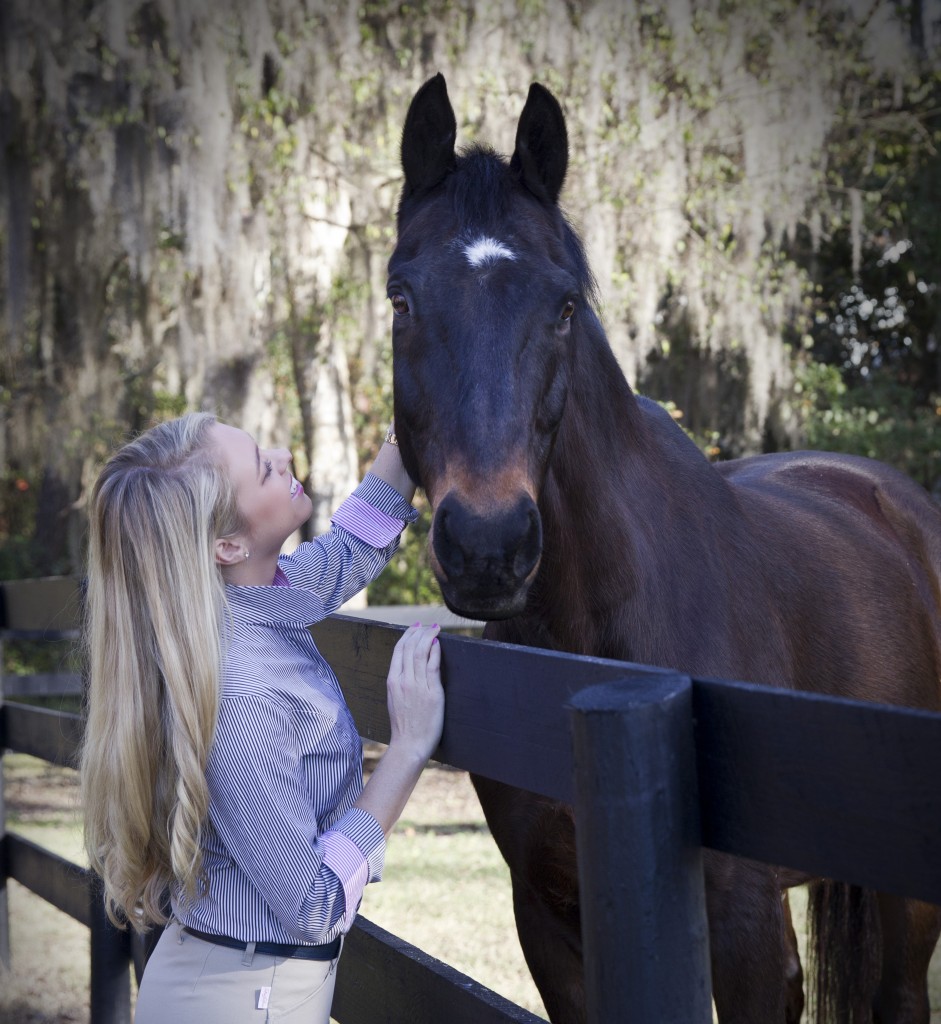 This shirt is a great piece to wear in the show ring, and even out around town.  I love how you can roll up the sleeves and it creates a casual and sleek look after showing.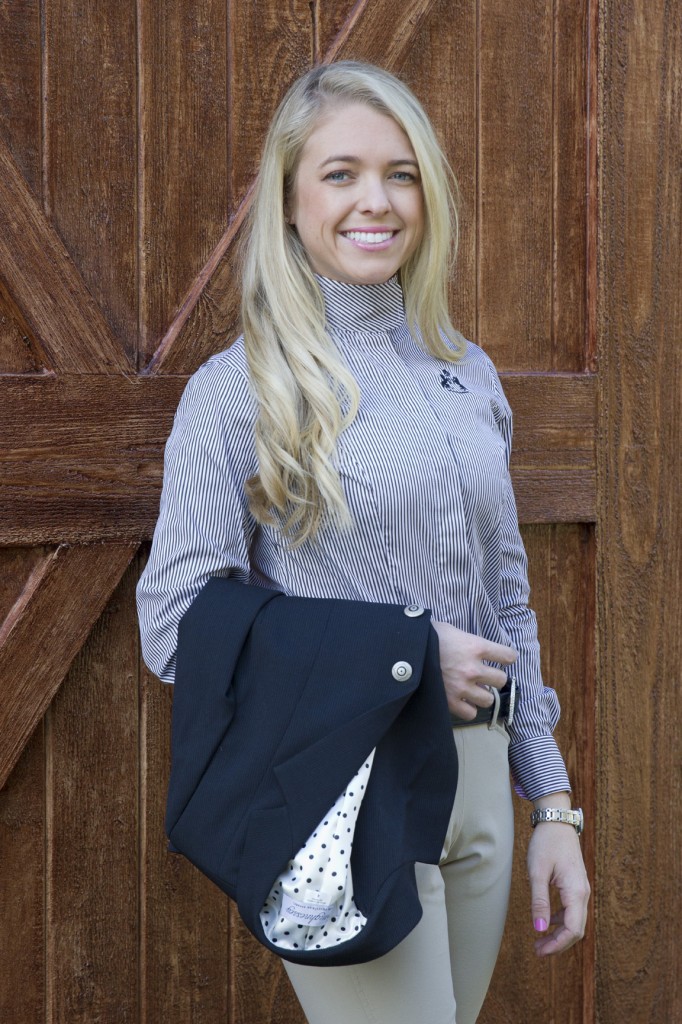 The princess seams on this shirt create a slimming fit and I love the button covering down the front of the shirt.  Also, another *Trend alert* that the Kennedy shirt features is the snap closure on the collar.  No more losing collars!  ( I was famous for loosing my collars after the horse show when I was younger.)  I love the snap idea and it's much more comfortable than the old-school velcro collars many of us used to have.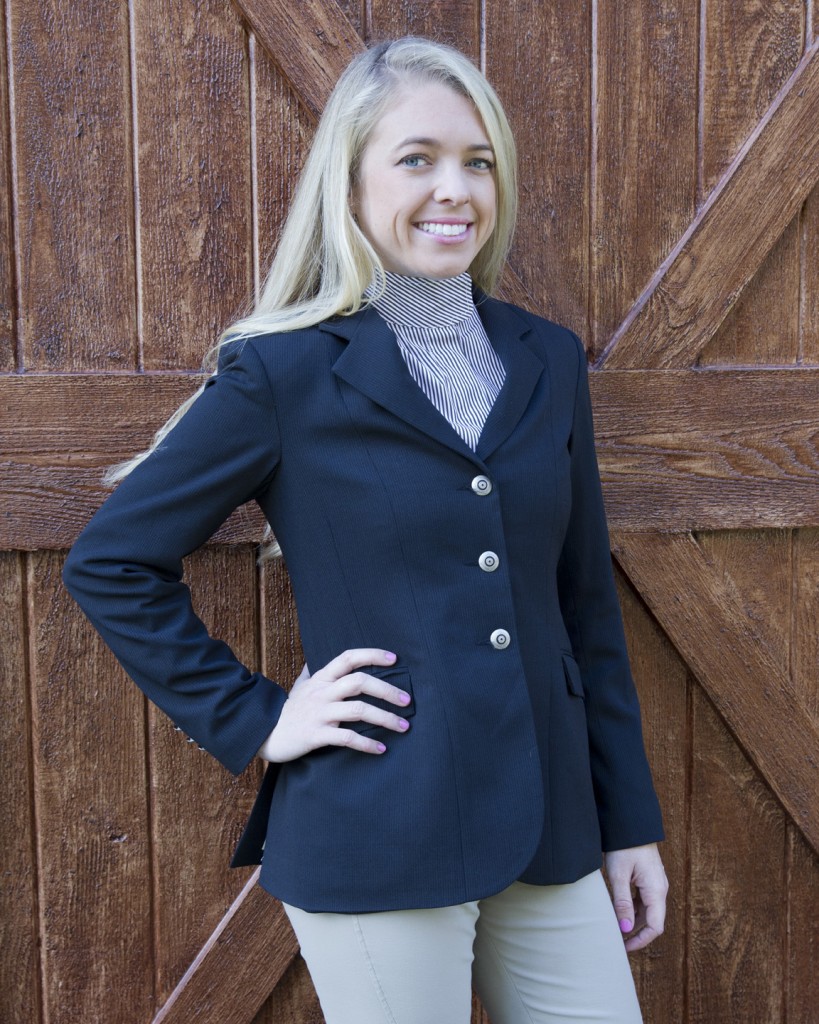 Pictured above is The Finnegan Show Coat.  This lovely riding coat is handcrafted from European stretch wool for flexibility and movement while riding. This riding coat is a classic tailored fit with some fabulous fashion-details to note…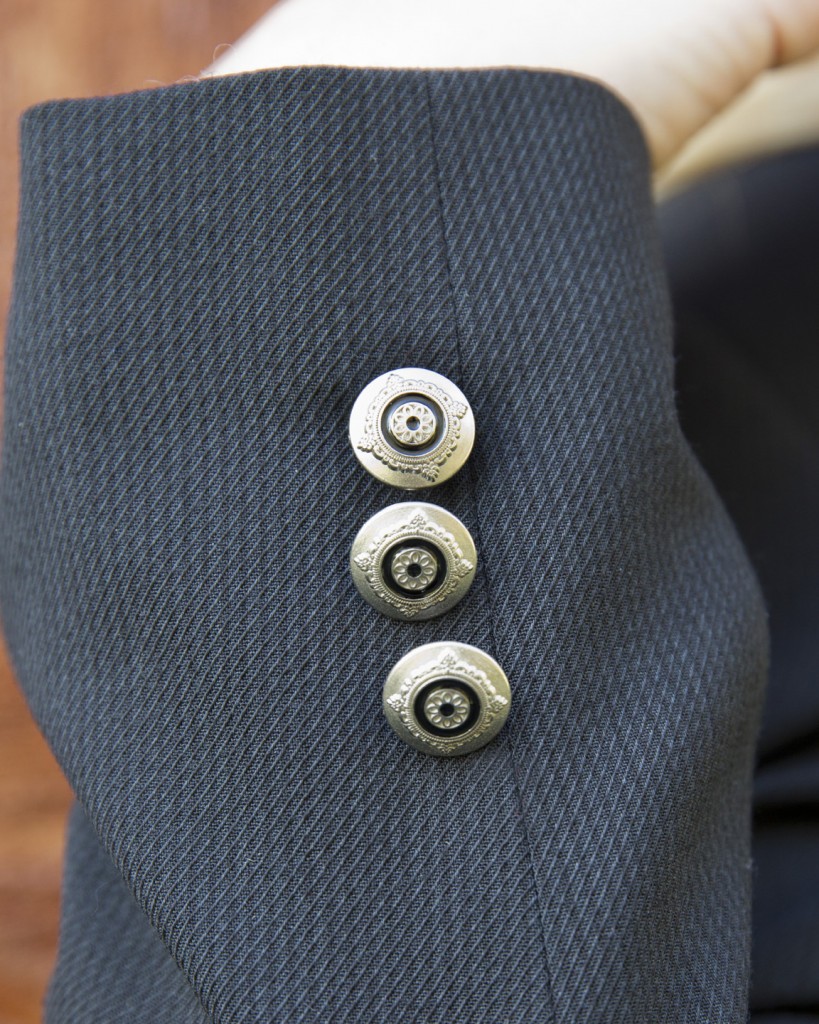 The button detailing is elegant and classic providing beautiful style to this lovely show coat.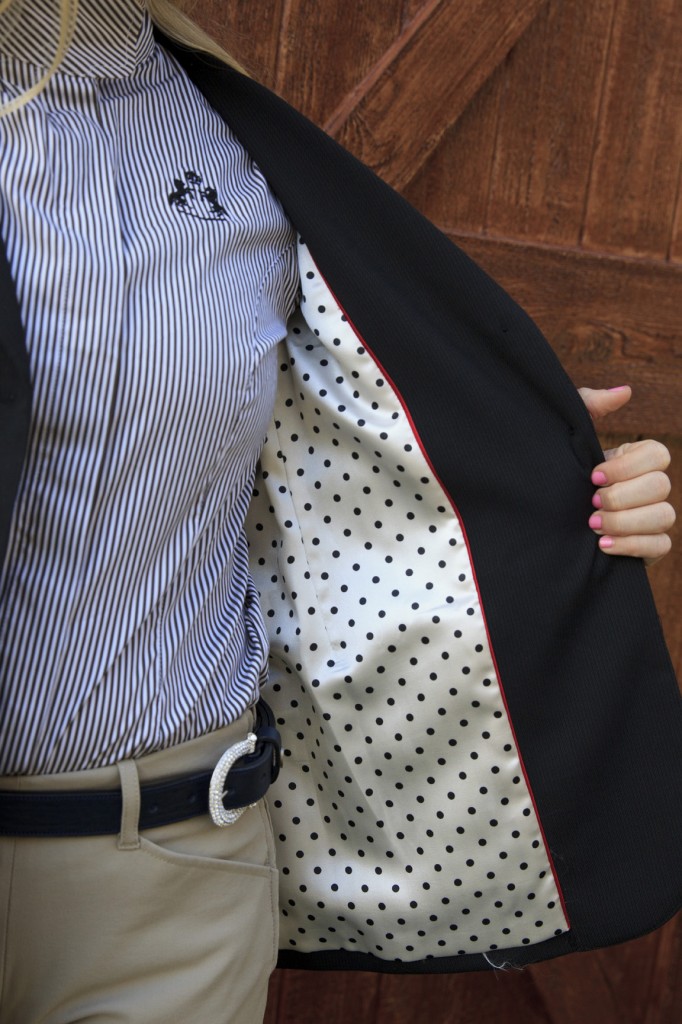 And wait… check out the inside lining:  what a sweet surprise!  I love the silk printed polka dot underlining of this riding coat.  I paired this look with my new horse shoe swarovski rhinestone belt by Schumacher belts for Metlar featured here.  Looking glamorous in the show ring is essential, so pairing the right accessories with your equestrian show apparel is critical.
I must also note that I love the O'Shaughnessey logo… the two rearing horses and crown above the center creating a royal high fashion feel for the show ring.  For more information, please visit: www.osapparel.com
*Special thanks to Kathy Cline Photography for providing these images.