Casual Equestrian Style: Dressing Up the Basics
An artist starts with a blank canvas; a fashionista starts with a basic outfit. Where you take it from there is up to you. A good outfit comes together through careful coordination. For our basics, we chose a navy blue dress and a beautiful woman named Rebecca Hinson. Now let's dress it up.
Makeup & Hair: Chelsea Shea-Hodges of Charleston, SC.
Photography: Gregg Lambton-Carr
Jewelry: Caracol Silver
Handbags: Dressage Collection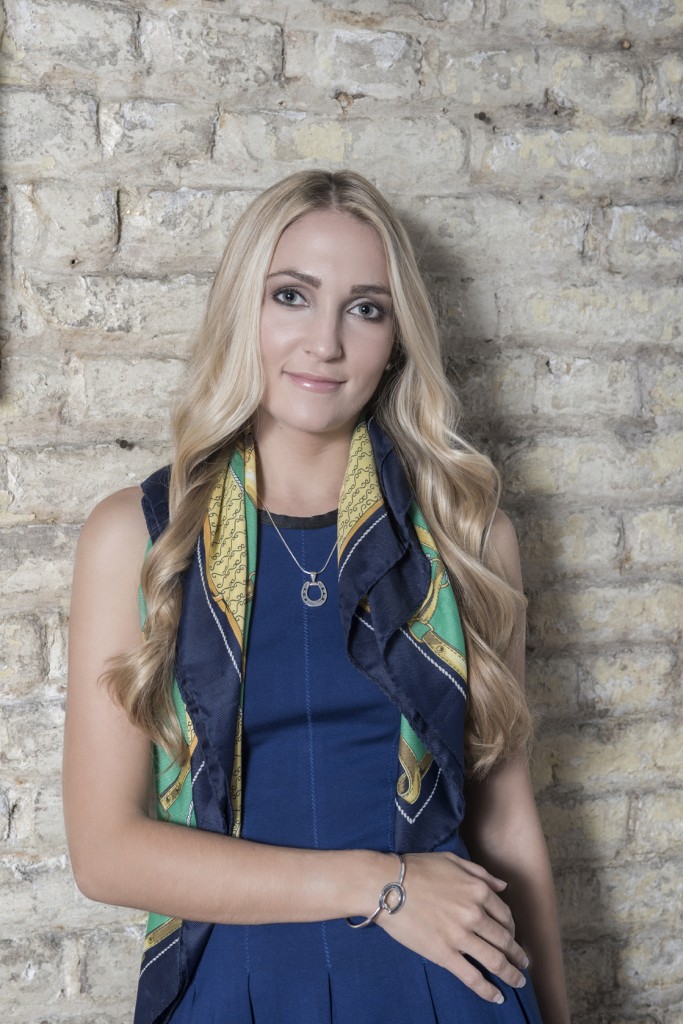 We used silver accents from Caracol Silver and a vintage scarf to add a subtle equestrian flair to the outfit. Check out their Sterling Silver Horseshoe Pendant Necklace. It goes well with the simplicity of our outfit. The brown boots, which will match with virtually anything, are neutral enough to work well with our blue color scheme.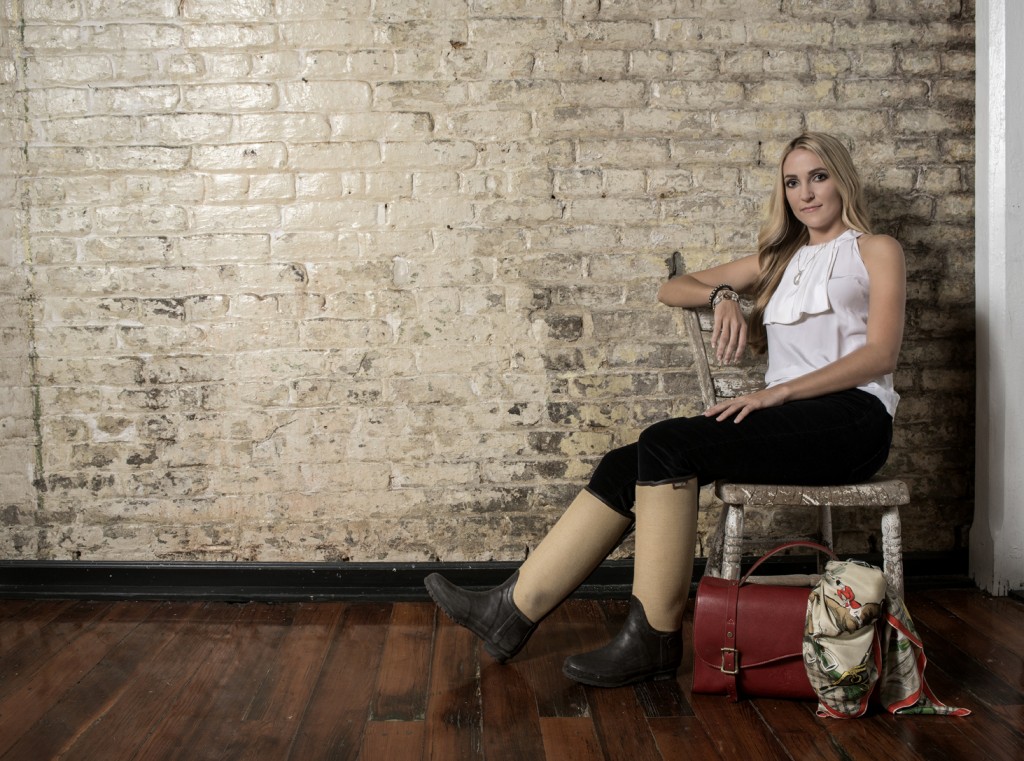 This look was showcased to feature equestrian jewelry and an equestrian vintage scarf. Tie a scarf around a bold accessory to create your own look. Especially if the scarf is a vintage one-of-a-kind, you will definitely stand out from the crowd.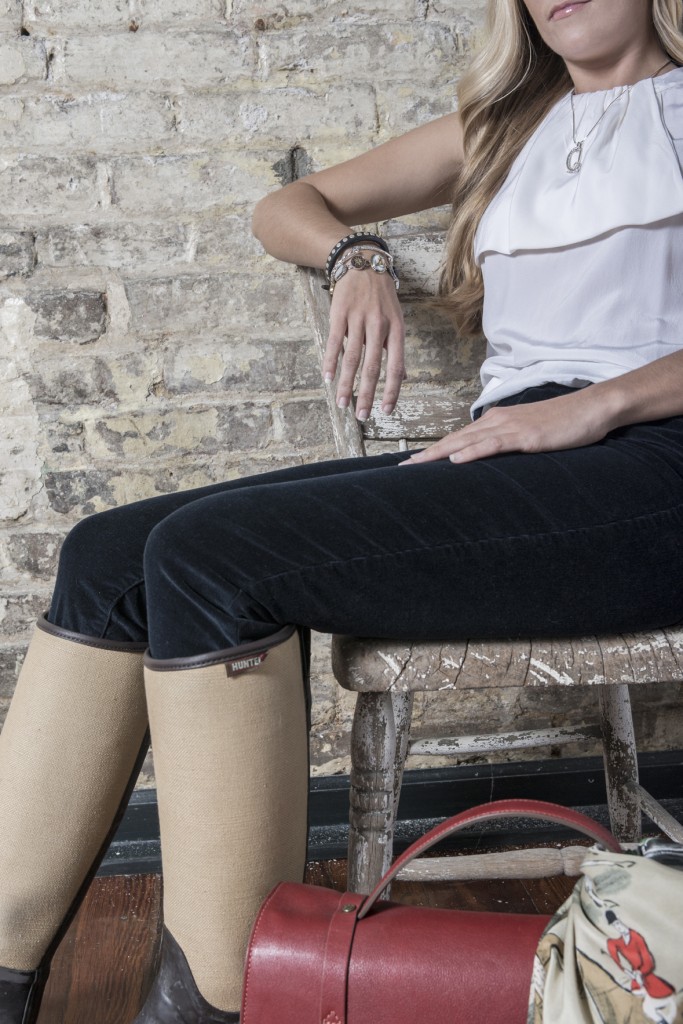 Hunter boots in khaki are basic boots to go with jeans, leggings, and even dresses during the springtime. Everyone needs a pair of waterproof boots, especially if you muck around the barn!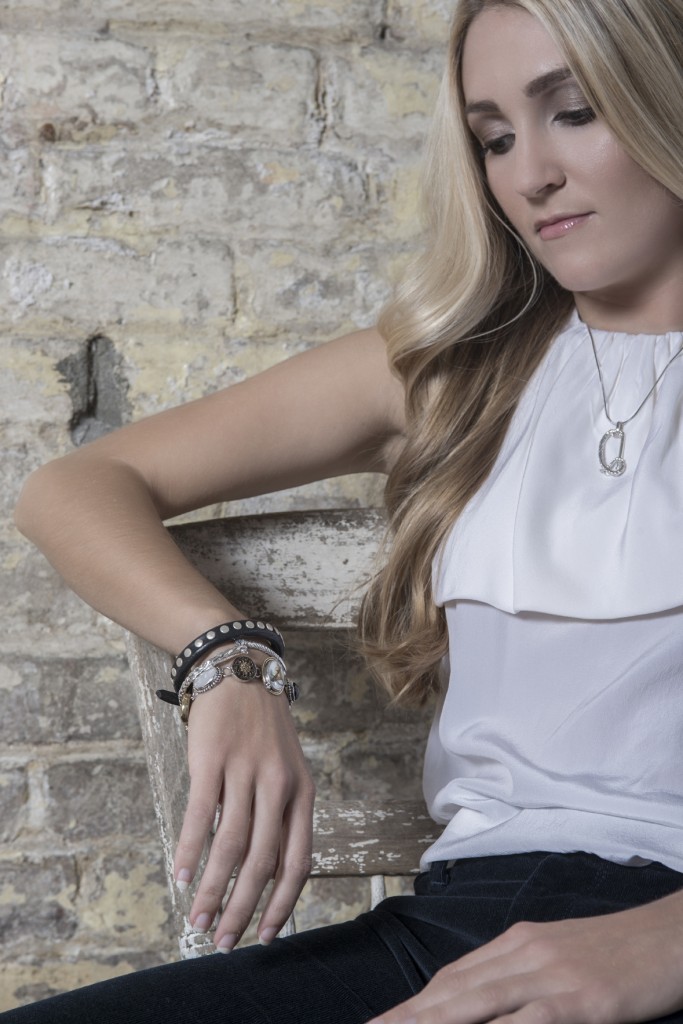 We chose three equestrian bracelets from Caracol Silver to follow through on the outfit's vintage feel. The brown leather bracelet, Punto Suspensivos by No. 3, adds a graceful strength, while the Full Whip bracelet and the Echo of the Dreamer bracelet inspire elegance.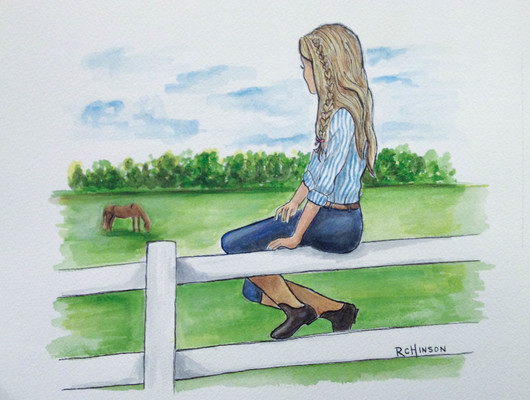 Rebecca Hinson is a beautiful artist from Charleston, South Carolina. She custom designs artwork and has an equestrian background herself. We are totally loving this design she created to go with the equestrian inspired fashion shoot.