Light Leather and Lavender Equestrian Style
Thinking ahead to springtime already… I leaped in the air when I came across this lovely lavender equestrian show shirt from O'Shaughnessey. I about died when I saw the gingham check underneath the collar and cuffs… If you know me: Then, you know I'm such a prep… so anything gingham-goes, I'm pretty much obsessed.  I love light leather and lavender together so I thought I would share this featured equestrian fashion shoot with you: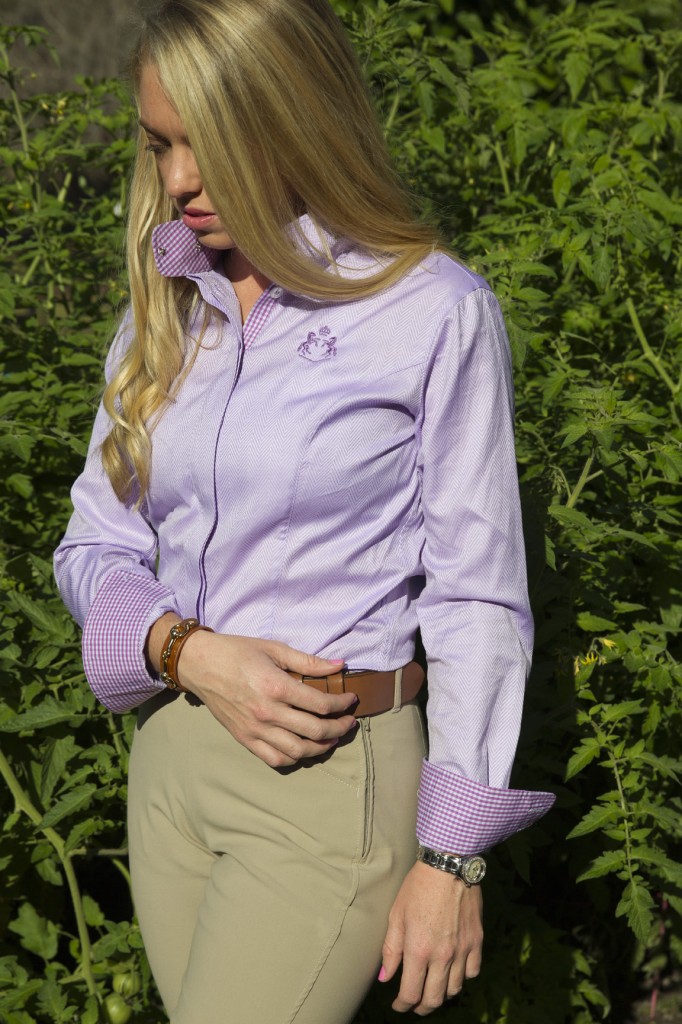 Sweet & Simple with the cuffs flipped up and the collar unbuttoned, it's a casual classic.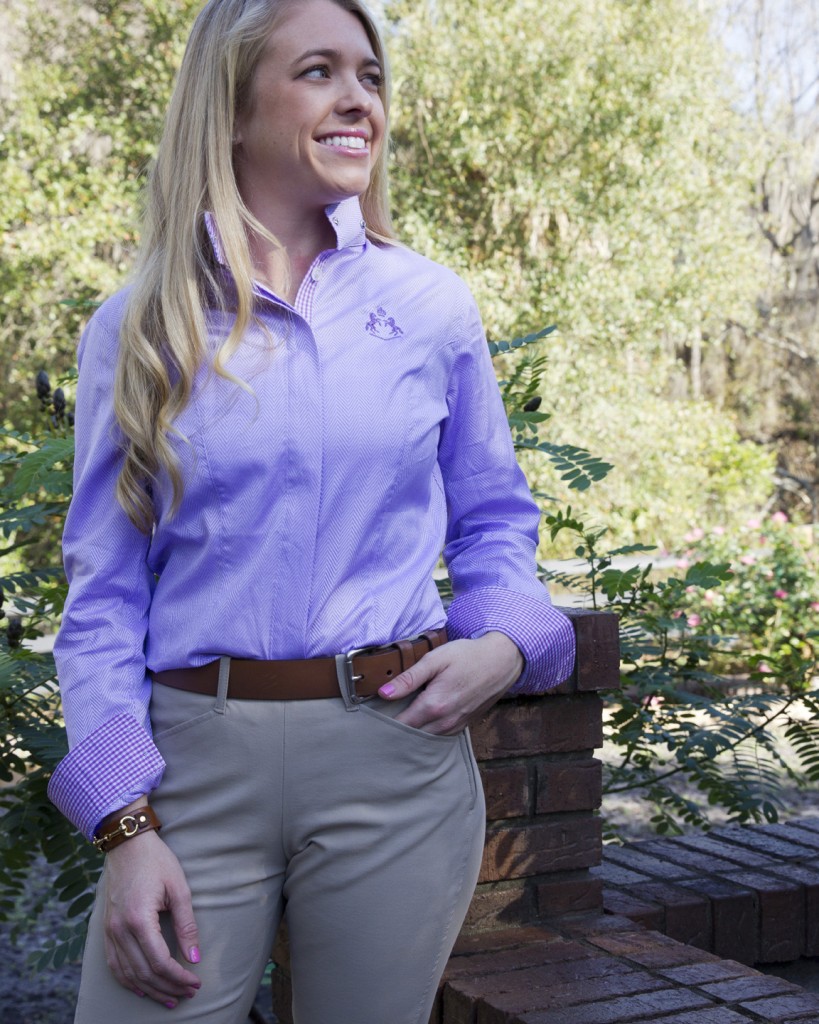 A Light Leather Belt: A Ralph Lauren Mens Belt.  I actually never thought of trying on a mens belt until recently… I really like the width especially in these Tailored Sportsman breeches belt loops.  Wide belts are in… so next time you see a great mens leather belt try it on for yourself !
A Horsebit Leather Bracelet: Leather wrap bracelets are in style… I love the equestrian touch with horse bit detailing.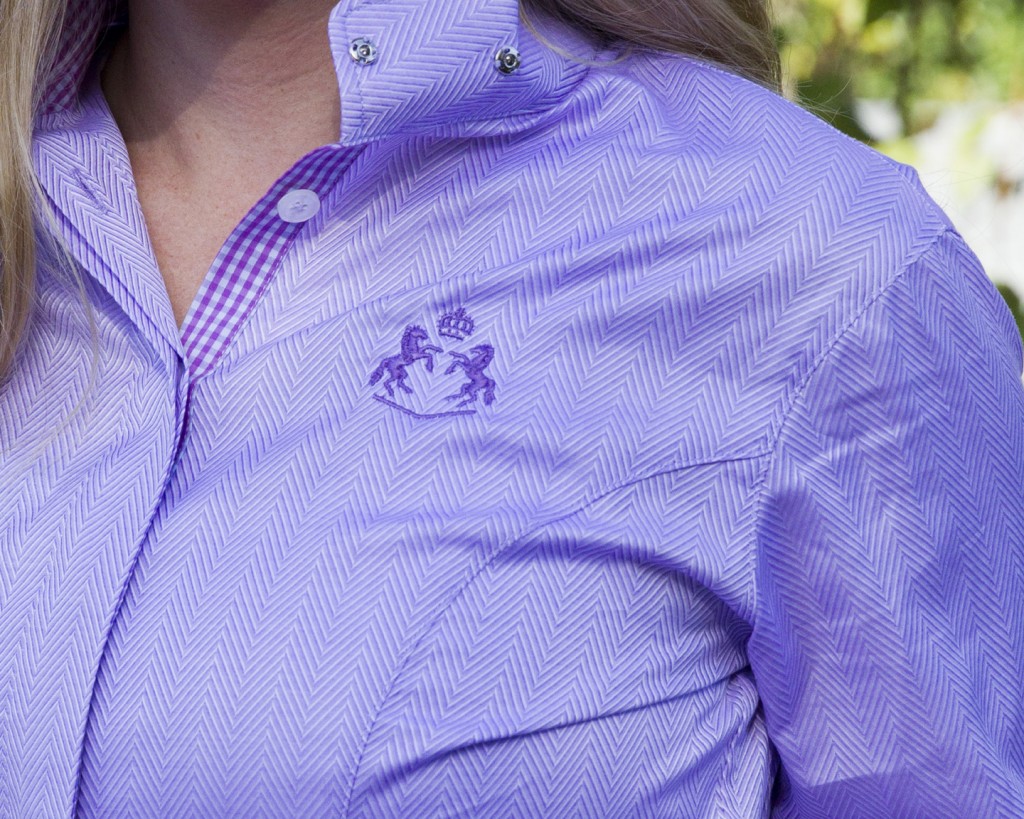 O'Shaughnessey Obsession.  Featuring: The "O'Shea" Show Shirt.  Again, I love O'Shaughnessey's logo and fine detailing on this shirt.  This gingham check is just too-sweet-for-words!  Check out another feature I did on equestrian show apparel from O'Shaughnessey Here.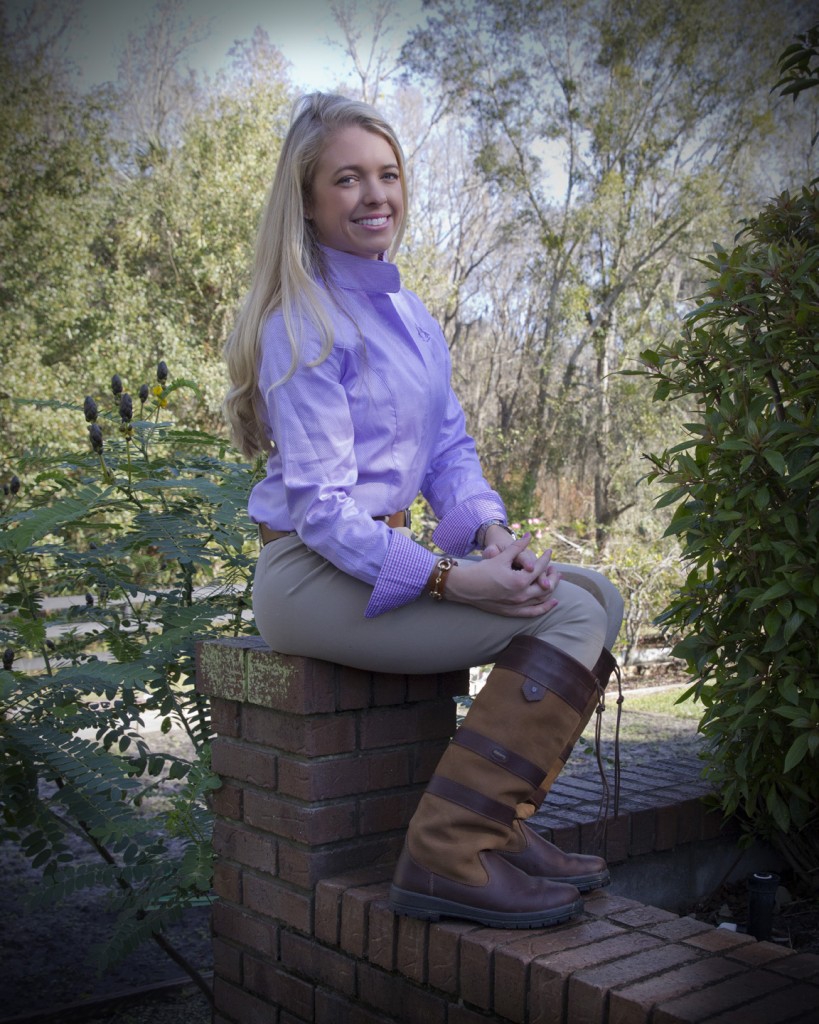 Above is a casual look for after horse showing or looking professional while teaching riding lessons.  *Quick Tip* Always tuck in shirts like these and wear a nice belt.  It creates a clean and crisp look.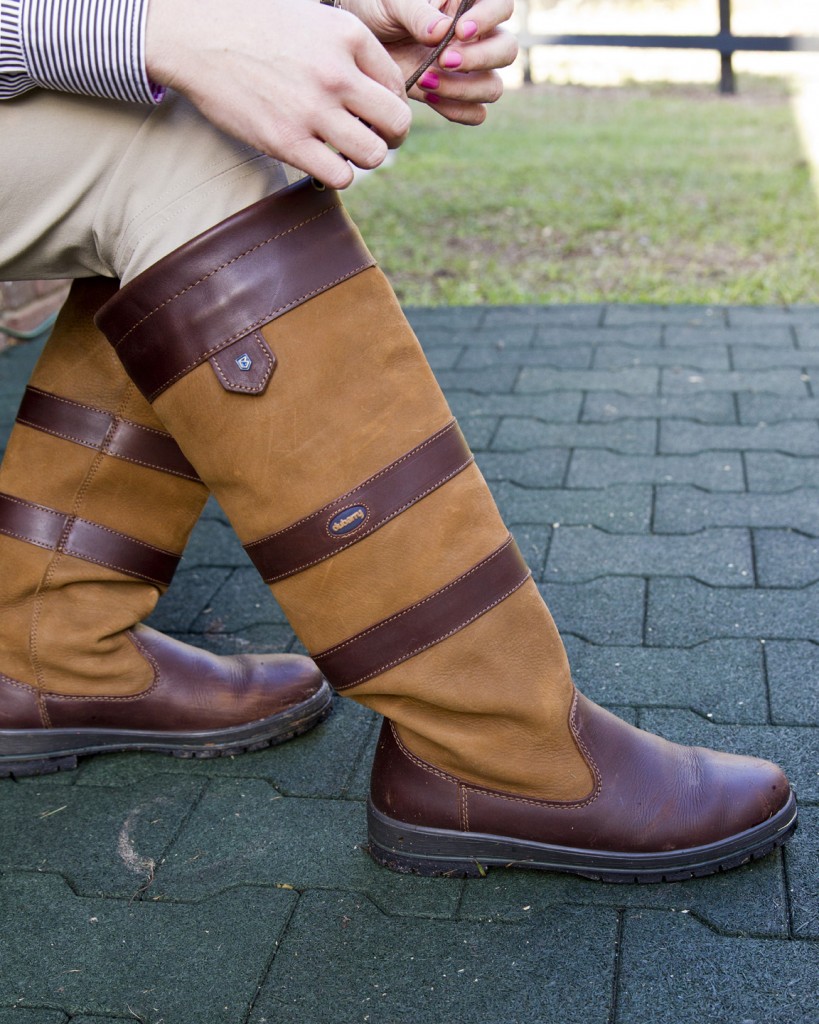 Dubarry Love.  I had to wear my new Brown "Galway" Dubarry Boots for this shoot.  I'm so in love with them… And I can honestly say that I've been wearing them almost every day… whether it's at and around the barn, or just recently on a ski trip to Colorado in the snow!  They are the greatest boots for after riding, out around the barn, or out around town… Because quite frankly, I think they are pretty stylish for being such a fantastic outdoor boot.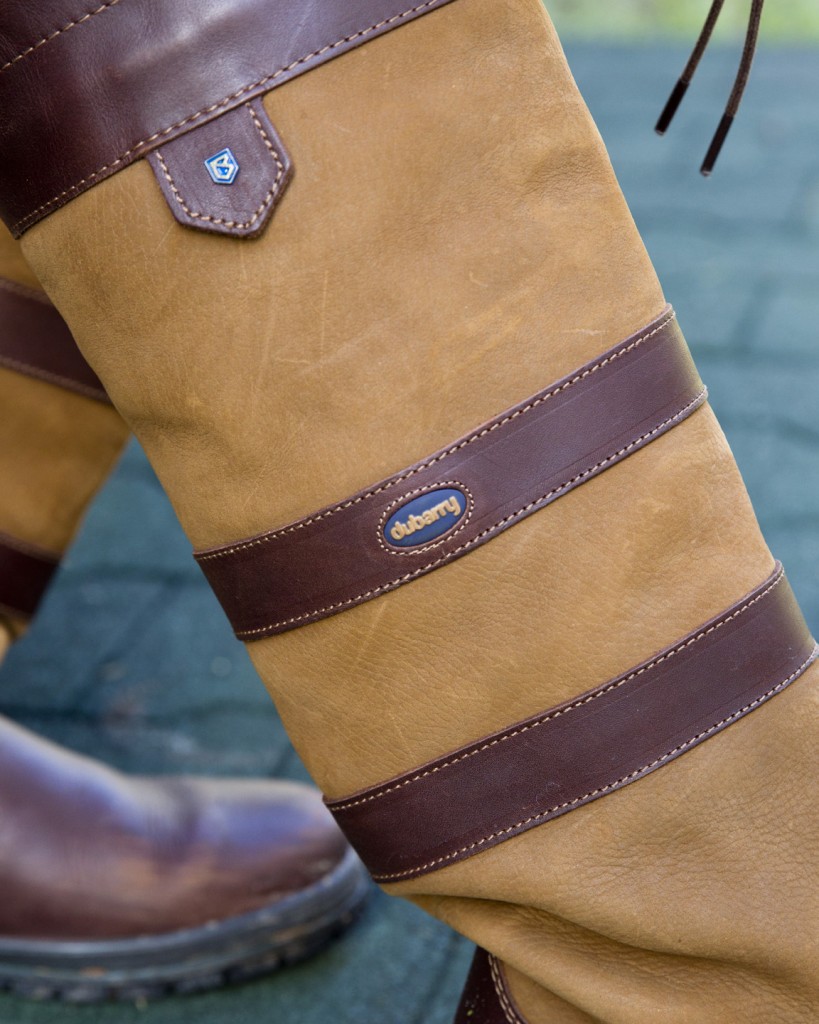 These boots are fully waterproof all the way to the top of the boot… and yes, that means you can stomp through mud and muck and hose them right off as you bathe your horse on the wash rack.  Nothing is worse than having wet socks after you just finished bathing your horse.  If you don't have a pair, it's time to invest.. and these will last you years and years without going out of style.  For more information on Dubarry, please visit: http://www.dubarry.us
All of the above photos are courtesy of Kathy Cline Photography.