Keeneland Kicks off Exciting Fall Race Meet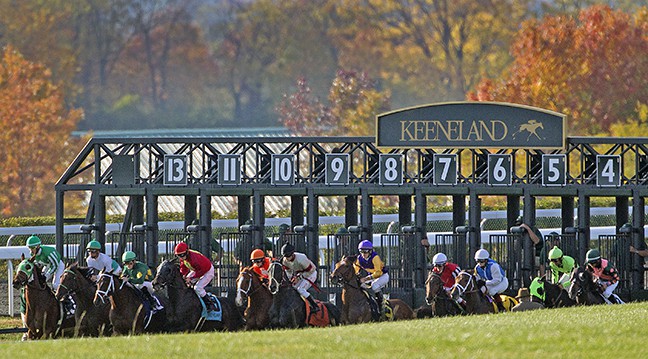 LEXINGTON, KY (Oct. 2, 2017) – Autumn in the Bluegrass is highlighted by spectacular racing set against a landscape ablaze with color during Keeneland's Fall Meet, which commences Friday, Oct. 6, and runs through Saturday, Oct. 28. The excitement is building for Keeneland's opening Fall Stars Weekend, featuring key prep races for the Breeders' Cup World Championships, and the entire 17-day Fall Meet, which features 17 stakes worth $5.325 million accompanied by a full calendar of fan-favorite special events.
Fall Stars Weekend is Premier Stop on Road to Breeders' Cup

Three of the most exciting days in racing comprise the opening act of the Fall Meet: Fall Stars Weekend, which epitomizes the class and tradition of racing at Keeneland. The weekend features nine graded stakes, five of which are Grade 1, and stakes purse money totaling $3.75 million.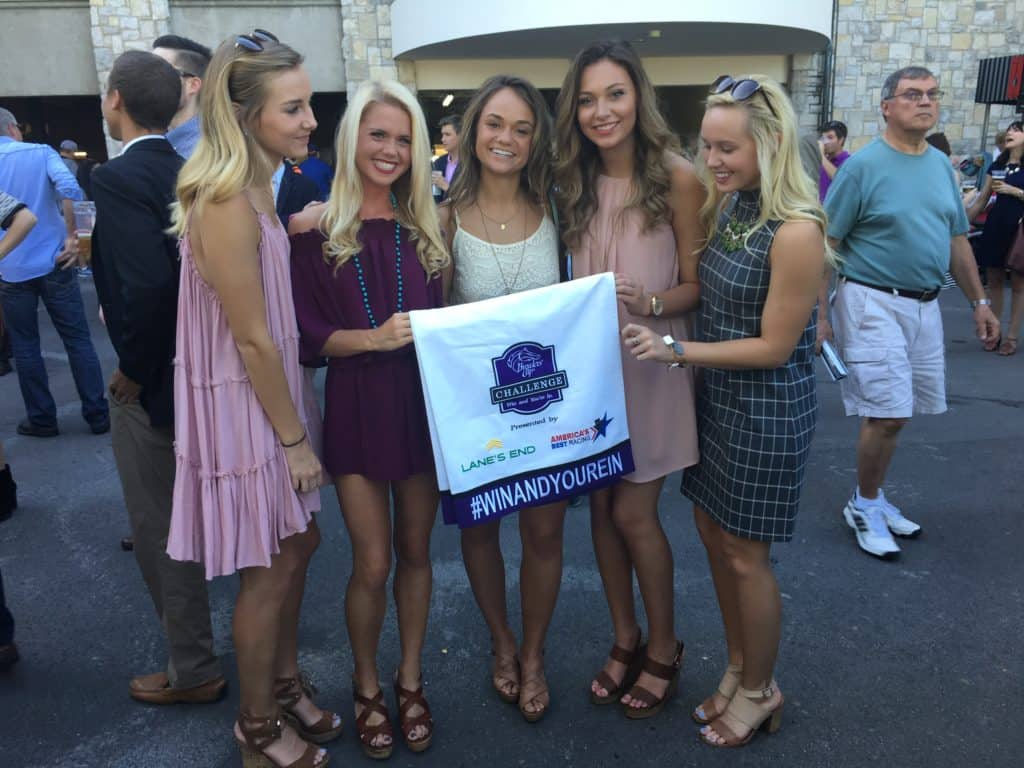 Keeneland is the final stop for many racing stars vying for a chance to compete in the Breeders' Cup on Nov. 3-4 at Del Mar. Eight Fall Stars stakes are Breeders' Cup Challenge races: the $400,000 Darley Alcibiades (G1) (which awards the winner a berth in the 14 Hands Winery Juvenile Fillies-G1) and $250,000 Stoll Keenon Ogden Phoenix (G2) (TwinSpires Sprint-G1) on Oct. 6; $1 million Shadwell Turf Mile (Mile-G1), $500,000 Claiborne Breeders' Futurity (G1) (Sentient Jet Juvenile-G1), $400,000 First Lady (Filly and Mare Turf-G1) and $250,000 Thoroughbred Club of America (G2) (Filly and Mare Sprint-G1) on Oct. 7; and $500,000 Juddmonte Spinster (G1) (Distaff-G1) and $250,000 Dixiana Bourbon (G3) (Juvenile Turf-G1) on Oct. 8.
Also highlighting Fall Stars Weekend is the $200,000 Woodford (G2) Presented by Keeneland Select on Oct. 7. The race was upgraded for 2017 and carries a purse increase of $50,000.
Keeneland's ninth Breeders' Cup Challenge race is the $150,000 JPMorgan Chase Jessamine (G3) on Wednesday, Oct. 11. The race awards the winner a spot in the starting gate for the Breeders' Cup Juvenile Fillies Turf (G1).
The Fall Meet's sixth Grade 1 race is the internationally prestigious Queen Elizabeth II Challenge Cup Presented by Lane's End (G1) on Saturday, Oct. 14. Keeneland invites accomplished 3-year-old turf fillies to compete in the $500,000 race.
Watch the Action Live with NBC Sports, TVG
During Fall Stars Weekend, NBC Sports Group will provide coverage of four races from Keeneland as part of its "Breeders' Cup Challenge Series: Win and You're In, presented by Lane's End Farm and America's Best Racing."
On Oct. 7, from 5-6 p.m. ET, the Shadwell Turf Mile and Claiborne Breeders' Futurity will air on NBC along with the Jockey Club Gold Cup (G1) at Belmont Park. On Oct. 8, NBC Sports Network will broadcast the $500,000 Juddmonte Spinster and $250,000 Dixiana Bourbon from 5-6 p.m.
Throughout the season, TVG will provide extensive coverage of every Keeneland race beginning at 1 p.m. daily.
All Keeneland races are streamed live on Keeneland.com.
Rolling Super High Five Offered on Every Race; Pick Fours and Pick Fives Return
For the first time this season, the Rolling Super High Five – which requires a player to pick the first five horses in order –will be available each race with a minimum of seven wagering interests, with carryover provisions to the next race. If a race has no winning tickets, the full amount carries to the next eligible race. If the final race of the day has no winning tickets, the full amount carries to the first eligible race on the next scheduled race date.
Keeneland's popular Pick Fours and Pick Fives return this fall:
$200,000-guaranteed Friday Pick Four Presented by TVG (Fridays, Oct. 6, 13, 20).
$350,000 guaranteed All-Stakes Pick Four Presented by TVG on Saturday, Oct. 7, on races 6-9: Thoroughbred Club of America, First Lady, Claiborne Breeders' Futurity and Shadwell Turf Mile.
$250,000-guaranteed All-Stakes Pick Five Presented by TVG on Saturday, Oct. 7, on races 5-9: Woodford Presented by Keeneland Select, Thoroughbred Club of America, First Lady, Claiborne Breeders' Futurity and Shadwell Turf Mile.
$350,000-guaranteed Pick Four Presented by TVG (Saturday, Oct. 14, 21).
The Belmont-Keeneland Pick Four on Saturday, Oct. 7, offers fans an opportunity to wager on premier stakes from Belmont and Keeneland, including the Shadwell Turf Mile (G1), Claiborne Breeders' Futurity (G1) and Jockey Club Gold Cup (G1).
Keeneland has wagers for serious handicappers and casual racing fans alike and its popular BETologists are always available on race days to answer questions. Fans are encouraged to use the free Keeneland Race Day app, which features interactive options. See expert handicapping picks, entries, results, parking and grounds information, and special events. The Bet Simulator walks you through how to place a wager from start to finish and calculates cost of bets and payoffs.
Tour Keeneland
Keeneland offers fans opportunities throughout the Fall Meet and beyond to learn about the race track and the Thoroughbred industry.
Official Keeneland Tours – During the Fall Meet, guided tours are offered Tuesdays, Thursdays and Fridays beginning at 8:30 a.m. ET. On Saturdays during Sunrise Trackside, free guided tours begin every 20 minutes from the Paddock and Walking Ring from 7:30-10 a.m. Fans also can receive an insider view of racing on the Behind-the-Scenes Racing Tours and a Backstretch Tour and Day at the Races. For more information and to purchase tickets, visitwww.Keeneland.com/discover/tours.
Sunrise Trackside (Saturday mornings) – Equine athletes and their human connections begin the day well before sunrise. See what they're up to early Saturday mornings at Breakfast With the Works, where fans can enjoy a Southern-style breakfast and trackside commentary while horses train on the main track (7-8:30 a.m.). Enjoy children's activities in the Kids Club Corner (7-9 a.m.); guided walking tours (7:30-10 a.m.); an equine-related demonstration in the Paddock (9 a.m.); trackside handicapping seminar (11 a.m.); and Q&A session with a jockey in the Paddock (12:05 p.m.). A special Halloween edition of Sunrise Trackside is set for Oct. 28.
Keeneland Coloring Book, Trunk Shows Highlight The Keeneland Shop
The Keeneland Shop offers unique apparel, home accessories, jewelry, artwork, books and gift items to browse in-store and online at Keenelandshop.com from such vendors as Peter Millar, Barbour, Lela Ray Jewelry, Henry Dry Goods, Dishique and Catstudio.
New this fall is the Keeneland Coloring Book, a hand-illustrated Made South coloring book. Both children and adults will enjoy this entertaining way to explore the history and beauty of Keeneland through maps and illustrations. Keeneland will host a Keeneland Coloring Book signing with illustrator Caleb Faires on Saturday, Oct. 14. Click here for a video about the Keeneland Coloring Book.
Keeneland will hold a Keeneland Coloring Contest in celebration of the new Coloring Book. Fans can enter by simply uploading a photo of their finished work to Instagram: Tag @shopkeeneland and include the hashtag #keenelandcoloringbook. Keeneland will announce winners via Instagram on Oct. 19. The winner receives a reserved Grandstand box and Keeneland Kids Club gift crate.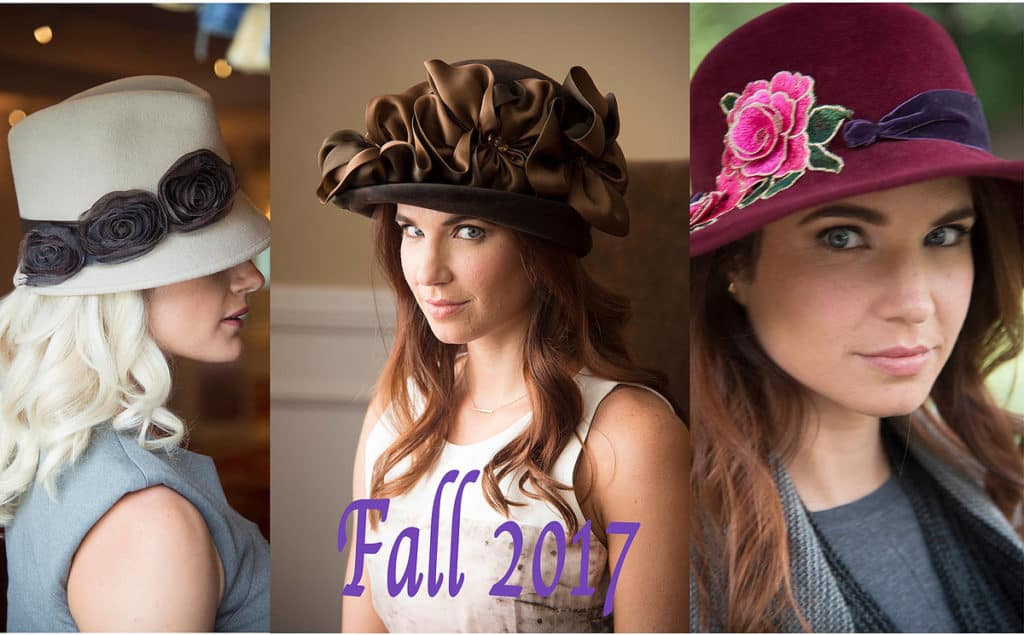 Racing fans with an affinity for fashion can find the latest styles at featured trunk shows this fall: Christine A. Moore (Oct. 6-8), Darren K. Moore (Oct. 13-15) and Lela Ray Jewelry (Oct. 20-21).
The Keeneland Shop also has teamed with The Beaufort Bonnet Company to offer a limited-edition Keeneland collection for children. The Beaufort Bonnet owner and designer Markey Hutchinson is a Lexington native and descendant of Jack Keene, the horseman whose property became present-day Keeneland. Fittingly, the initial collaboration includes a Jack Keene "Jon Jon" or romper as well as two dresses.
Special Events Fill the Fall Meet
World-class horse racing is not the only thing Keeneland has to offer in October. To fulfill its mission of serving the community and supporting local organizations, Keeneland will present a number of special events for fans of all ages and interests. Among the highlights are:
The Hill (Fridays and Saturdays, weather permitting) – Enjoy the festive atmosphere of tailgating on The Hill, which features local food trucks and a jumbo TV for enjoying racing and football action. Place bets at a wagering tent, browse The Keeneland Shop kiosk and take a complimentary shuttle to the track. On Saturdays, the area's favorite bluegrass bands will perform from 12-4 p.m.
10th Anniversary of Make-A-Wish Day (Thursday, Oct. 12) – Keeneland and area Thoroughbred farms and organizations are proud to partner with Make-A-Wish in this annual event, which this year celebrates its 10th anniversary by granting wishes for 10 deserving children. Fans can support the Make-A-Wish Foundation and cheer on these children as they present the trophies after each race as part of their VIP day at the races.
Jockey Autograph Signing (Friday, Oct. 13) – Meet jockeys competing during the Fall Meet as well as retired jockeys – from Hall of Famers to history makers and Keeneland favorites – and participate in an autograph signing to benefit the Permanently Disabled Jockeys Fund.
College Scholarship Day (Friday, Oct. 20) – Full-time college students receive free general admission and the chance to win one of ten $1,000 scholarships awarded after each race. The $10,000 Runhappy Scholarship also will be awarded.Registration will take place in Keeneland's College Zone in the North Terrace. Students will enjoy music, free snacks and prize drawings.
Heroes Day Delivered by Papa John's (Sunday, Oct. 22) – Keeneland recognizes the men and women who serve our community. All military (active duty and veterans), first responders – law enforcement officers, firefighters, EMTs – and their families will receive free general admission and access to reserved Grandstand seating. Free food, children's activities and more will be offered in the North Terrace from Noon-4 p.m.
Seeblue. Day at the Races (Friday, Oct. 27) – Keeneland welcomes Big Blue Nation the day before the University of Kentucky football team takes on arch-rival Tennessee. UK students, alumni, faculty and staff receive free general admission and access to reserved Grandstand seating with valid UK IDs. The afternoon will be filled with special ways to cheer on the Cats.
Keeneland 2017 Fall Meet at a Glance
Gates open: 11 a.m. ET.
First race: 1:05 p.m.
Admission: $5; children 12 and under free.
Parking: Free in designated lots near the Grandstand and on The Hill, Keeneland's official tailgate lot, on Fridays and Saturdays (weather permitting).
Website: Keeneland.com. Includes:
Live streaming of all races.
Connect with Keeneland, a central hub for all news, video recaps and replays, photo galleries, bios of leading Keeneland trainers and jockeys and the official Media Guide.
Follow Keeneland on social media: Facebook @Keeneland, Instagram @Keeneland and Twitter @BetKeeneland and @KeenelandRacing
###
For more than 80 years, the Keeneland Association has devoted itself to the health and vibrancy of the Thoroughbred industry. As the world's largest Thoroughbred auction company, Keeneland conducts sales every January, September and November. Its sales graduates dominate racing across the globe at every level. In April and October, Keeneland offers some of the highest caliber and richest Thoroughbred racing in the world. In 2015, Keeneland hosted the Breeders' Cup World Championships. Uniquely structured, Keeneland is a private, for-profit corporation that returns its earnings to the industry and the community in the form of higher purses, and it has donated millions of dollars in charitable contributions for education, research and health and human services throughout Central Kentucky. To learn more about Keeneland, visitKeeneland.com.
For more information contact Amy Gregory at 859 361-3490 or Amy Owens 859 421-2566
SaveSave