Equestrian Style From The American Gold Cup 2013
After only it's second year hosted at Old Salem Farm, The American Gold Cup 2013 event showcased a tremendous success for many riders, horses, and businesses. EquestrianStylist.com is a proud sponsor of this exquisite equestrian event featuring only the top jumpers across the world.
With a mixture of horses and Porsches all week long on a beautifully manicured grass field with gourmet food, exquisite shopping, and world class riding, this is an A+ event not to be missed!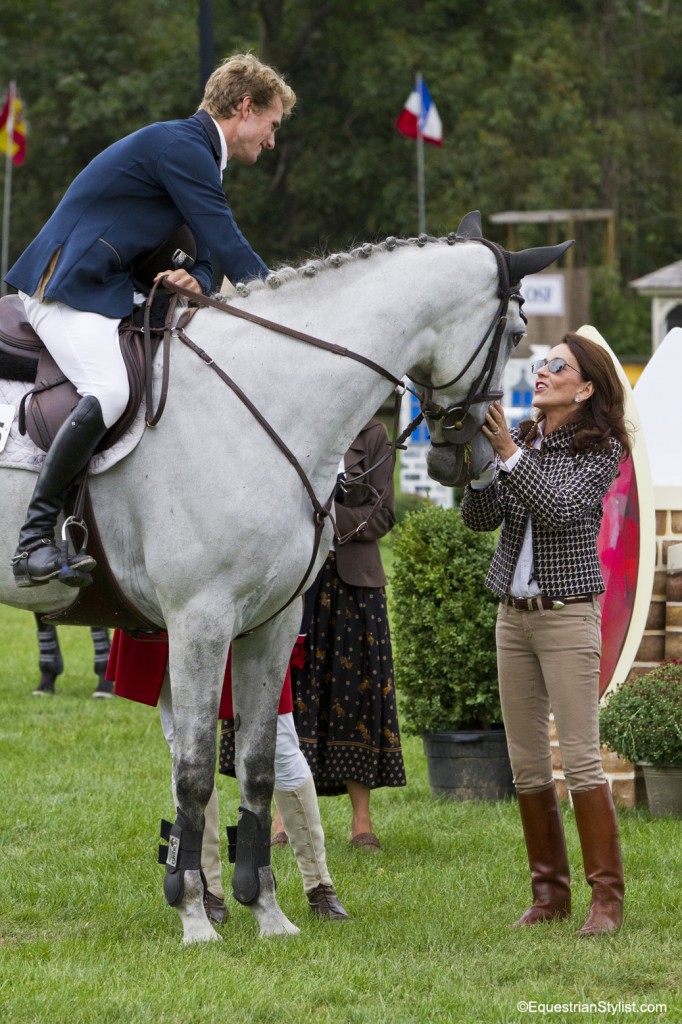 Featured above is the classically styled Martha Webster presenting for Roberto Coin and rider Kyle Timm in the 1.35 M Roberto Coin Jumper Class at the American Gold Cup. The blue riding coat and navy trim look fabulous against his dappled grey horse. Martha's classic tweed and khaki pants with caramel leather riding boots is absolutely stunning. She is the epitome of elegant-chic in equestrian style.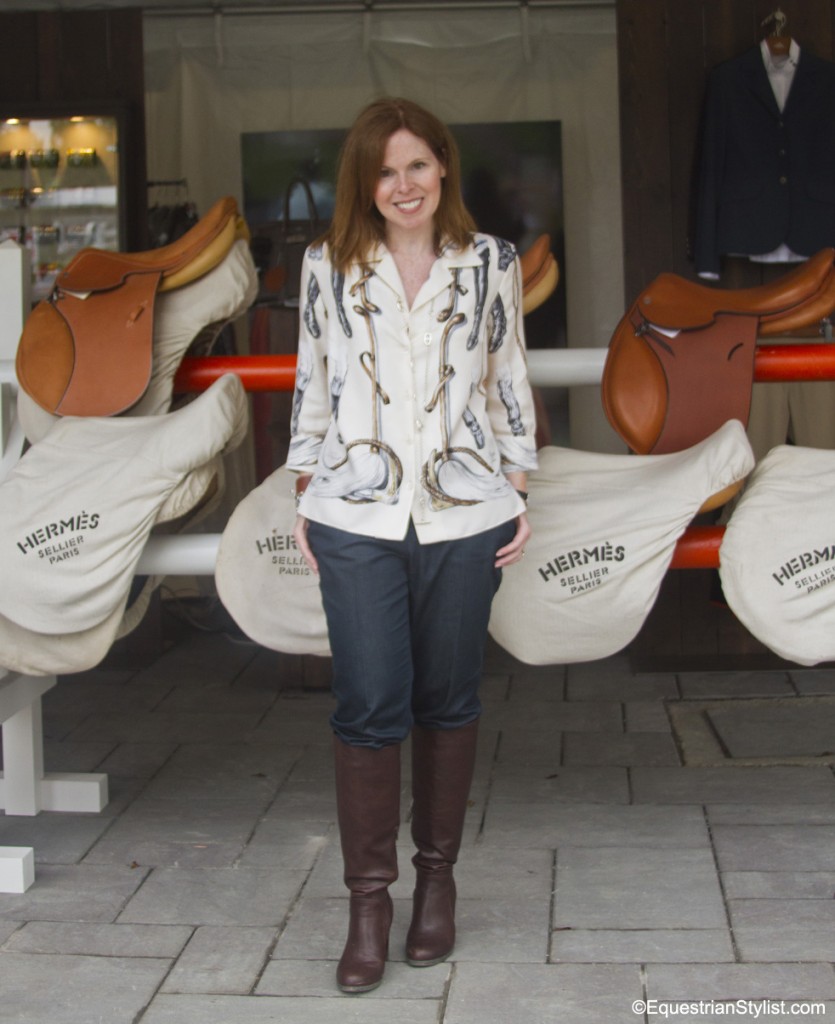 Maureen Baltazar from Hermès wore a show stopping equestrian printed silk blouse from Hermes with dark denim and chocolate brown leather riding boots. Of course Hermès always seems to build a beautiful display of saddles and accessories at only the best of horse shows across the U.S. Behind Maureen the saddles are showcased on a custom Hermès jump with orange and white striped poles.
One can never go wrong with a black and white printed dress with a chic silhouette. Keeping a muted handbag as an accessory is the perfect balance between print and solid.  Morris Media Group held a special media event overlooking the Grand Prix field at the American Gold Cup recognizing the prestige and honor of being a competitor at the American Gold Cup.
Even the officials at the American Gold Cup are dressed for the part: she's featured in a one-of-a-kind equestrian printed skirt, Dressage Collection canvas tote, and a fabulous feathered straw hat to complete the look.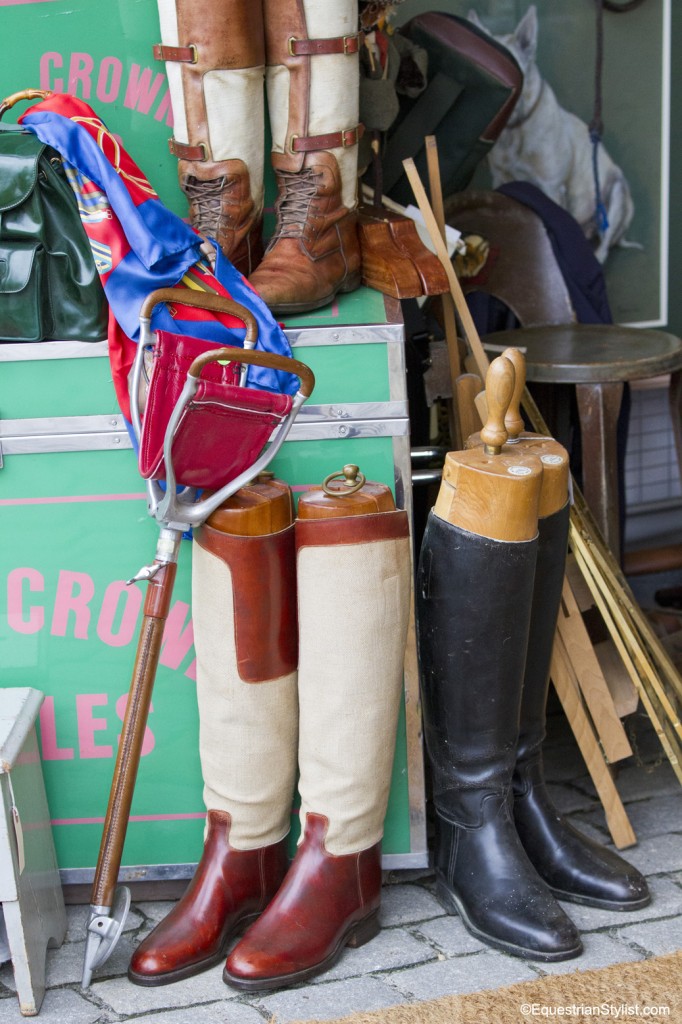 Whether you are a rider yourself, or just love the lifestyle… one thing is for sure: one can never have too many boots! From custom styles to off the rack, designers like Parlanti and Der Dau were featured at the American Gold Cup.  Shopping at events like the American Gold Cup can be a quite fabulous experience. The American Gold Cup takes pride in featuring only the best brands and products. Some of the best designers come from showcasing their new line at horse show events with luxury jewelry, clothing, and accessories.
So, for those that absolutely LOVE to shop… be warned to fall in love with some beautiful things found at the American Gold Cup, just to show off a few absolute favorites: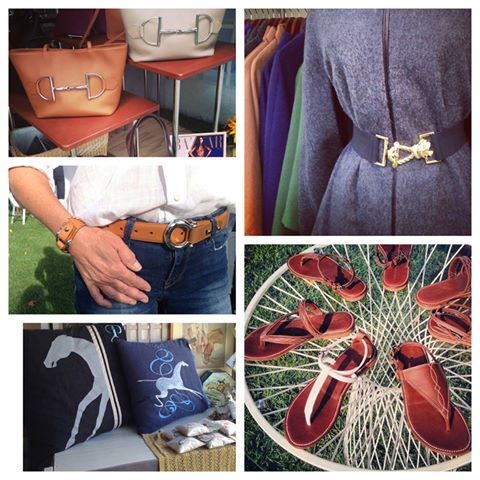 (From Top Left: GiGi New York featured a new horse bit leather handbag, Brian Toohey featured equestrian inspired bracelets and belts, Approximate Notions featured hand painted equestrian pillows
(From Top Right: Ellsworth & Ivey featured equestrian inspired leather trimmed capes, and Katharine Page featured bridle inspired "fancy stitched" sandals)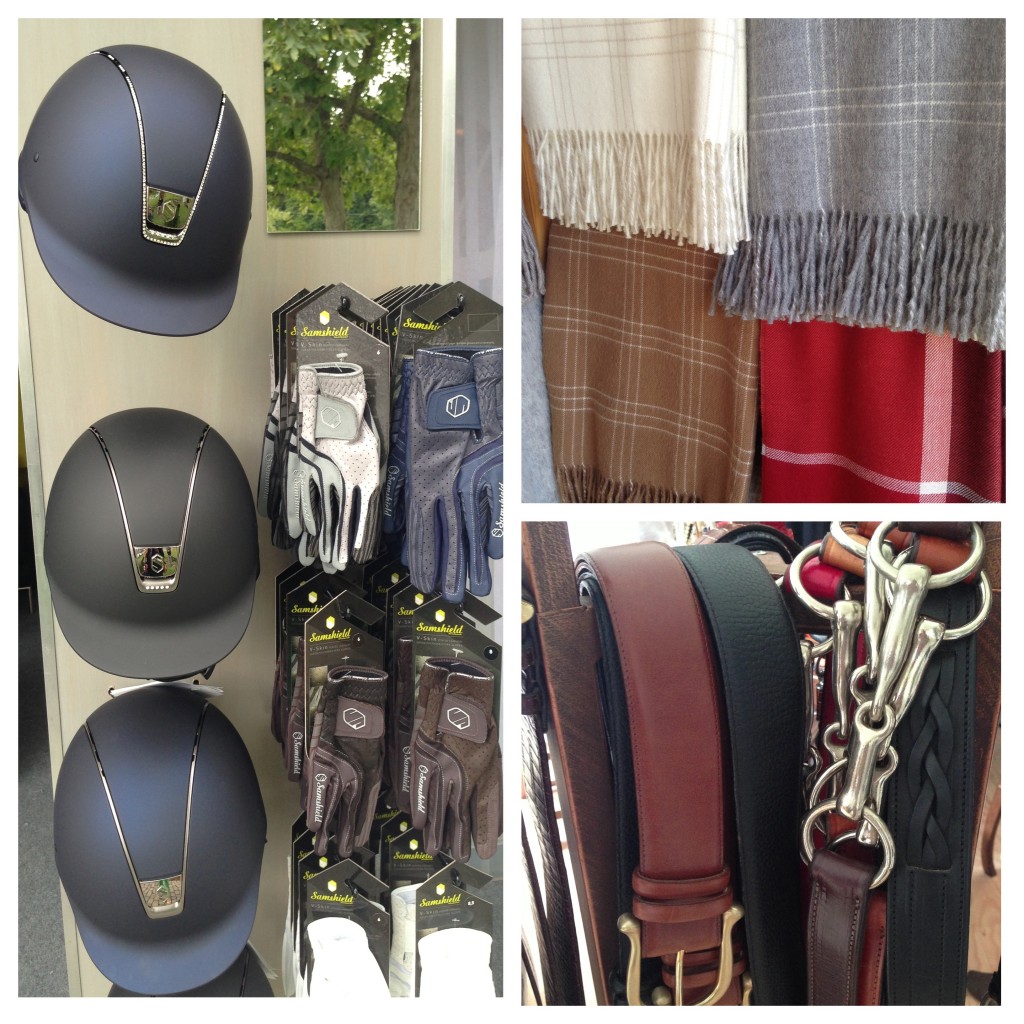 (Left: Samshield helmets featured sleek new designs and gloves, Faraway Farm Alpacas featured alpaca scarves, Skiffinton's LLC featured leather equestrian belts)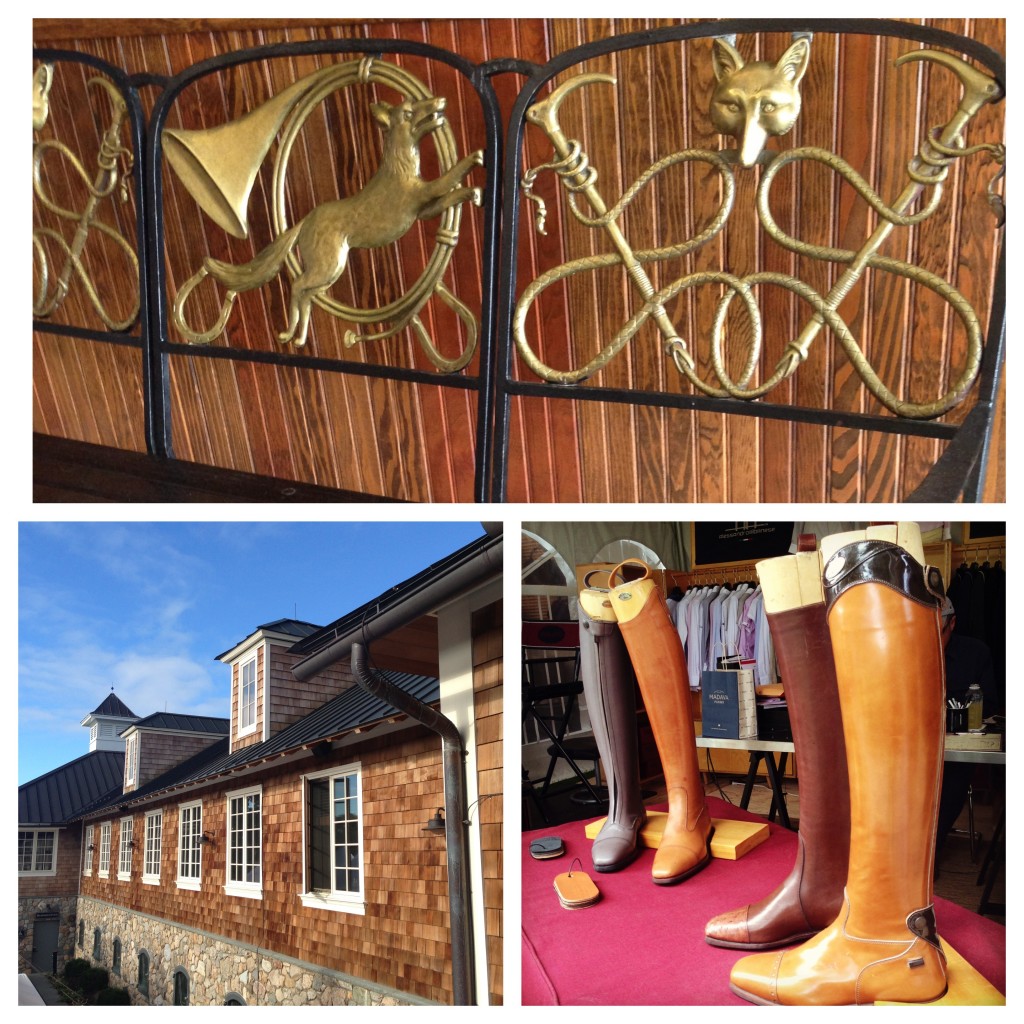 (From Top: Wrought iron equestrian inspired bench in Old Salem Farm, Old Salem Farm , Bottom right: Parlanti leather riding boots)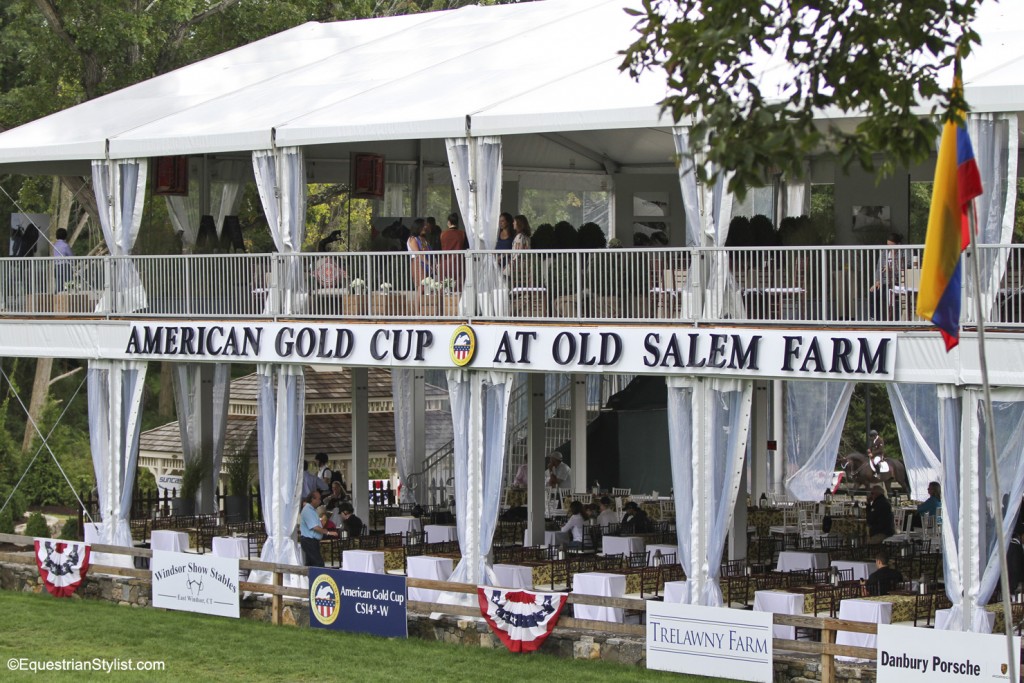 For those of you that love food, be sure to reserve a table in the Hermès Jockey Club the American Gold Cup. You will be blown away by the gourmet breakfast, lunch, and dinner catered at the event. From prime rib sandwiches, lobster rolls, fresh salad, pasta, and more… it's delightful to watch world class riding ringside with delicious treats throughout the day.
This was the first year the double-level "Hermès Jockey Club" was showcased at the American Gold Cup.  A great feature of this swanky double decker club allowed riders to watch the course from above before actually walking the course. A key process in planning occurs by being able to see the ring from different angles to plan their route for the big events throughout the week .  The view from above was breathtaking, especially in the evening while watching sunset. It's simply a photographer's dream to photograph many different angles of horses, riders, and beyond…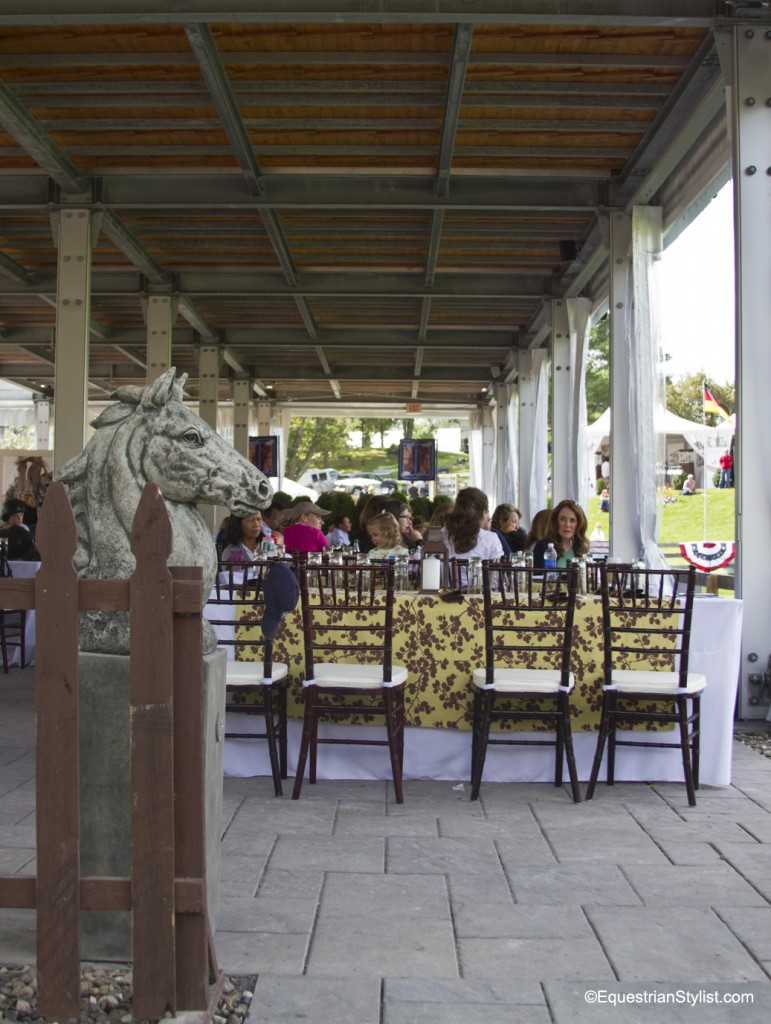 Each day the Hermès club was decorated differently in beautiful equestrian chic inspiration.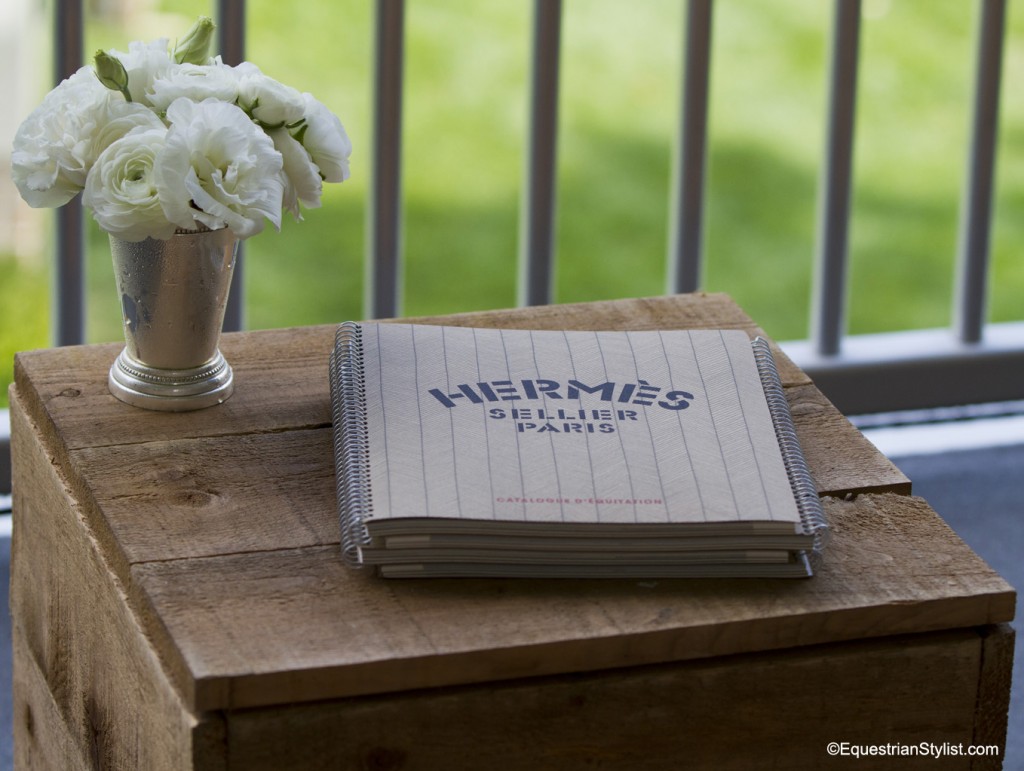 Hermès really a beautiful job paying attention to detail with including the barn-chic details like this wooden coffee table in the rider lounge. The silver mint julep cup floral arrangements were crisp and clean bringing the right touch of elegance to each table top.
Everything is sweetened with apples… for both the horse and décor!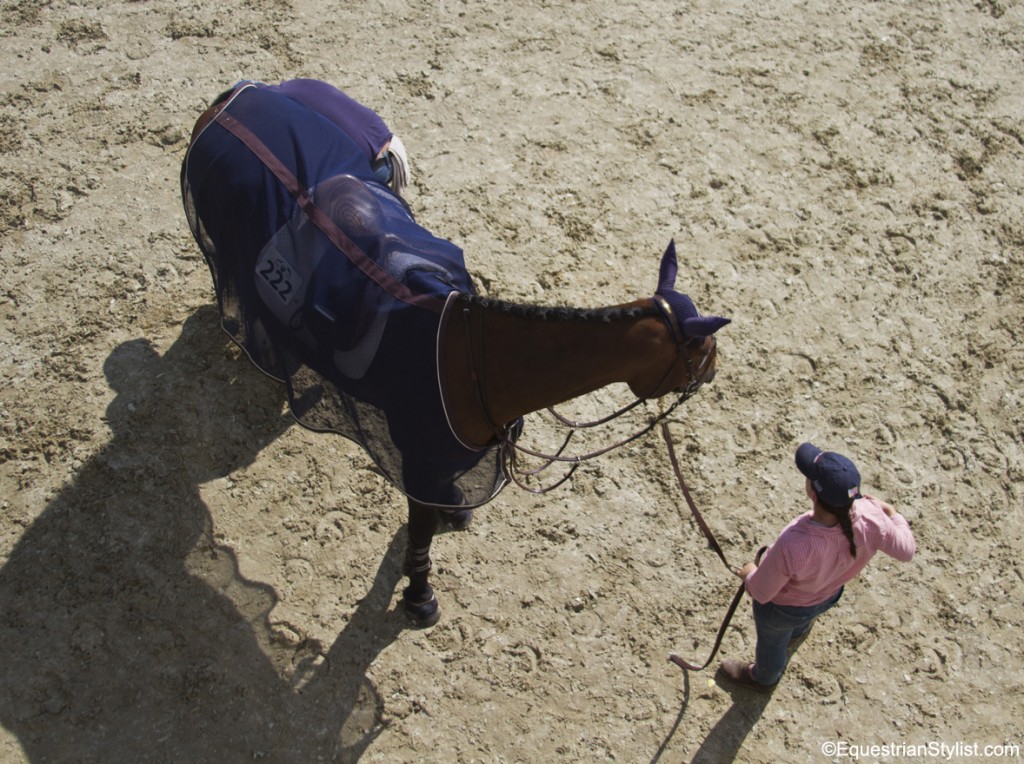 One of my personal favorites while at the show is to watch the schooling ring and riders getting ready before they enter their big class…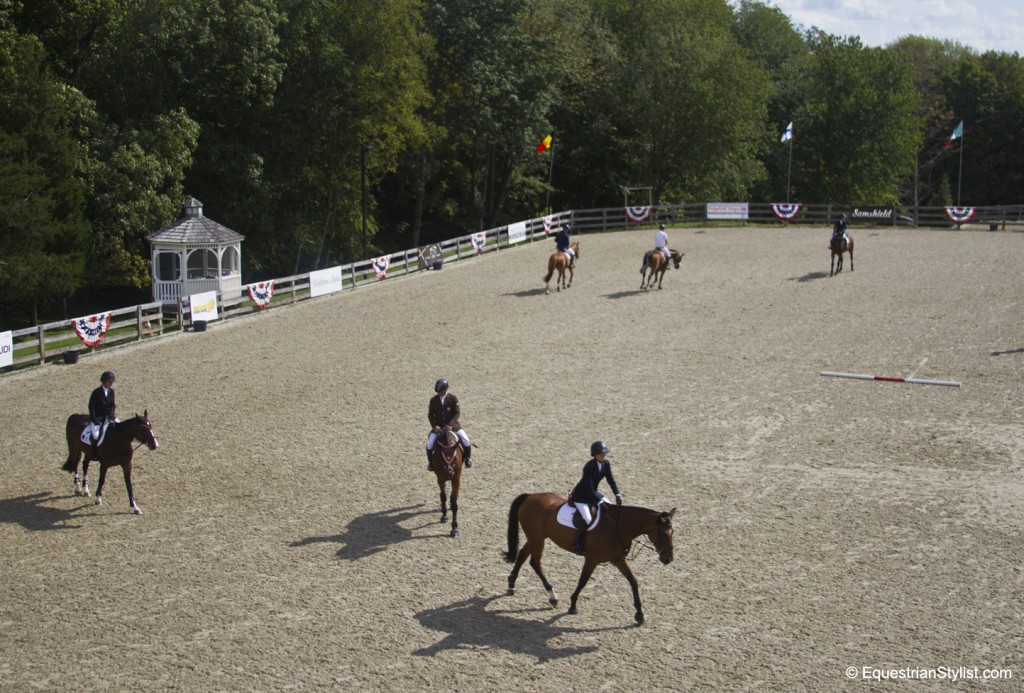 Sponsors like Double H Farm and Ariat get noticed around the ring at the American Gold Cup whether it's through ringside banners, media coverage, or a color commercial on the jumbotron…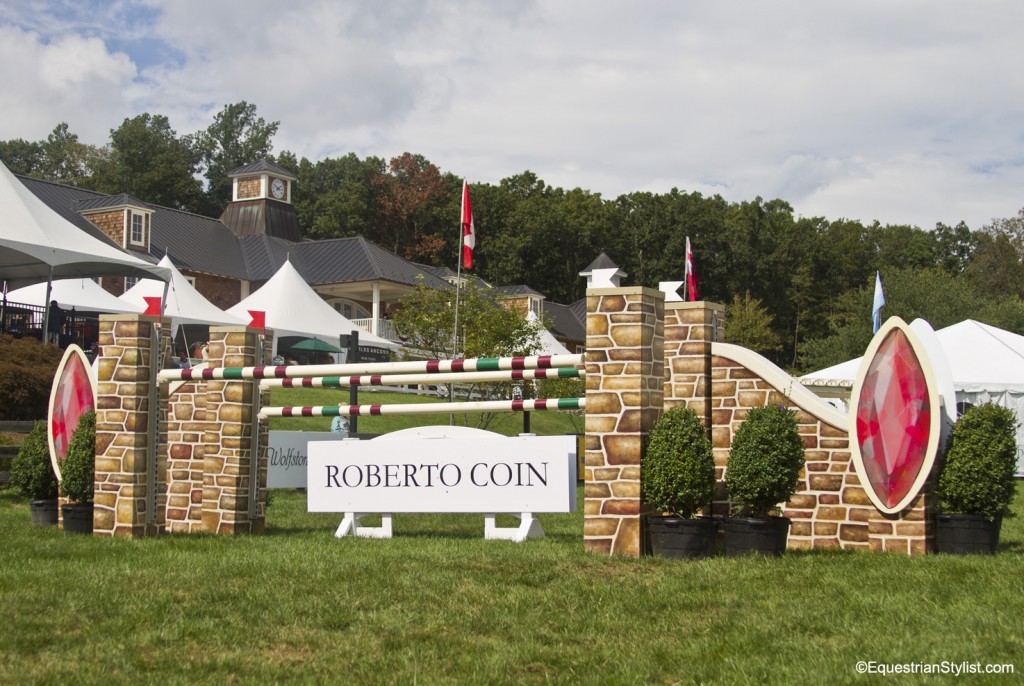 A favorite jump, of course, has to do with jewelry… Doesn't every girl dream of jumping over jewelry? Talk about FABULOUS. Roberto Coin did a fantastic job with this design with two rubies on each side of the standards. Roberto Coin's equestrian collection is one of a favorite featuring only the most luxurious Italian jewelry. From 18K golds decked in diamonds, Coin's signature pieces feature horse bits, horse heads, stirrups, and more all of course with a signature hidden ruby.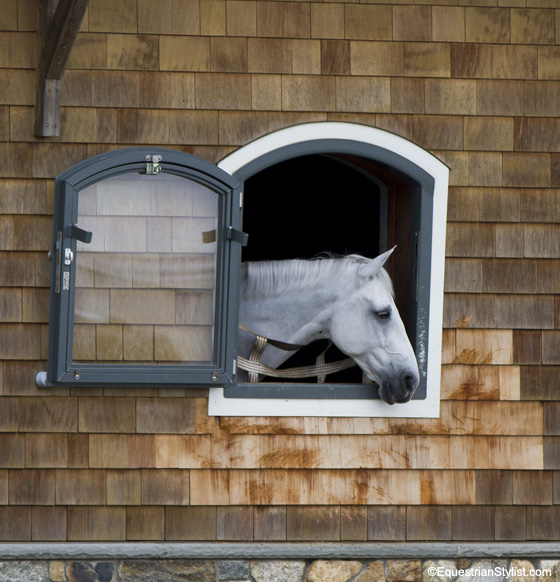 Old Salem Farm is simply serene: it's a breath of fresh air seeing the permanent stable overlooking the Grand Prix field. The horses that are full-time boarders on the property can poke their muzzles through the outside windows and watch the show ring from their own stall. Happy horses=happy owners, right?!
With a sold-out crowd of over 4,000, the $200,000 American Gold Cup CSI 4*-W, Presented by Suncast, the winner goes to 25-year old Brianne Goutal and horse Nice de Prissey. It was Brianne's 25th birthday during the week of this event, and what a better way to celebrate a birthday than to win!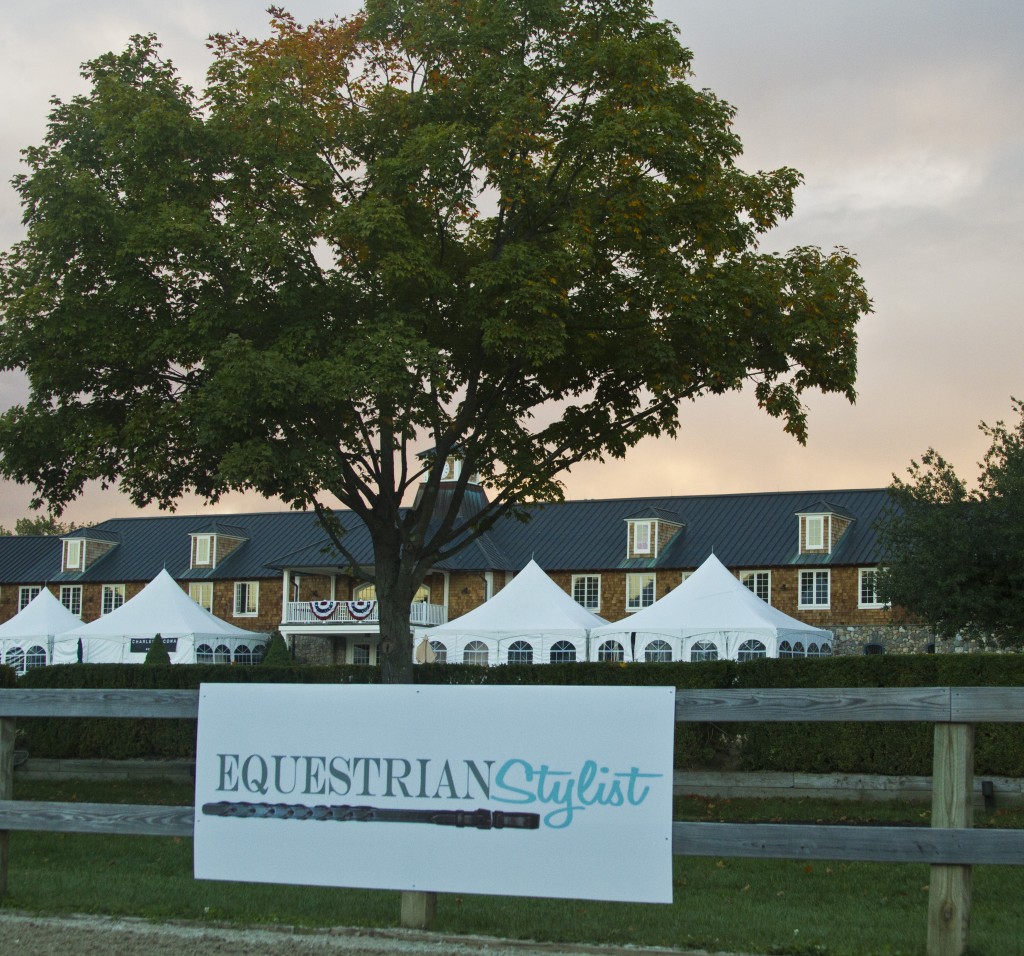 We were quite pleased to watch the Old Salem sunset in cotton candy colors behind this beautiful barn. What more could anyone ask for?
These fabulous sponsors deserve a shout out for helping make this event such a beautiful equestrian success:
Suncast, Double H Farm, Danbury Porsche and Audi, Mitchell-Innes & Nash Fine Art, The Dutta Corp, Dressage Collection, Trelawny Farm, Houlihan Lawrence, Coca Cola, Farm Vet, Johnson Horse Transportation, THIS Equine Insurance, Poland Spring, Hermès, Windsor Show Stables, Don Little Family, Roberto Coin, Purina, Ariat, Equestrian Services International, Morris Media Group, Aden Brook, ASPCA, Just World International,  Meet Me In Westchester, and Sirota PR
Animo, Der Dau, Dyer Equestrian, Gigi New York, Hunt Ltd, Jeffrey Terreson Fine Art, Moda Equestre "Parlanti", Samshield, Skiffingtons LLC, Stronghold Equine Equipment, Triple Crown Custom, Vermont Spirits, Vincent & Whittemore Real Estate
Until next year y'all, Ta Ta for now!