New to the Tredstep Symphony Breech Collection!
Treadstep Ireland has added two breeches to it's Symphony Collection, and you're bound to see them around horse shows in the coming months. Top riders like Peter Wylde, Richie Moloney, and Kevin Babington have been spotted wearing these breeches. Peter Wylde says that he appreciates both the traditional design of the breeches as well as their high-tech features, which make them comfortable for everyday use.
The Nero
Chief designer Aidan Keogh says that Treadstep invented Nero to provide an affordable, high-tech performance breech. At only $89.99, the breeches are a good option for those looking to save money without sacrificing quality.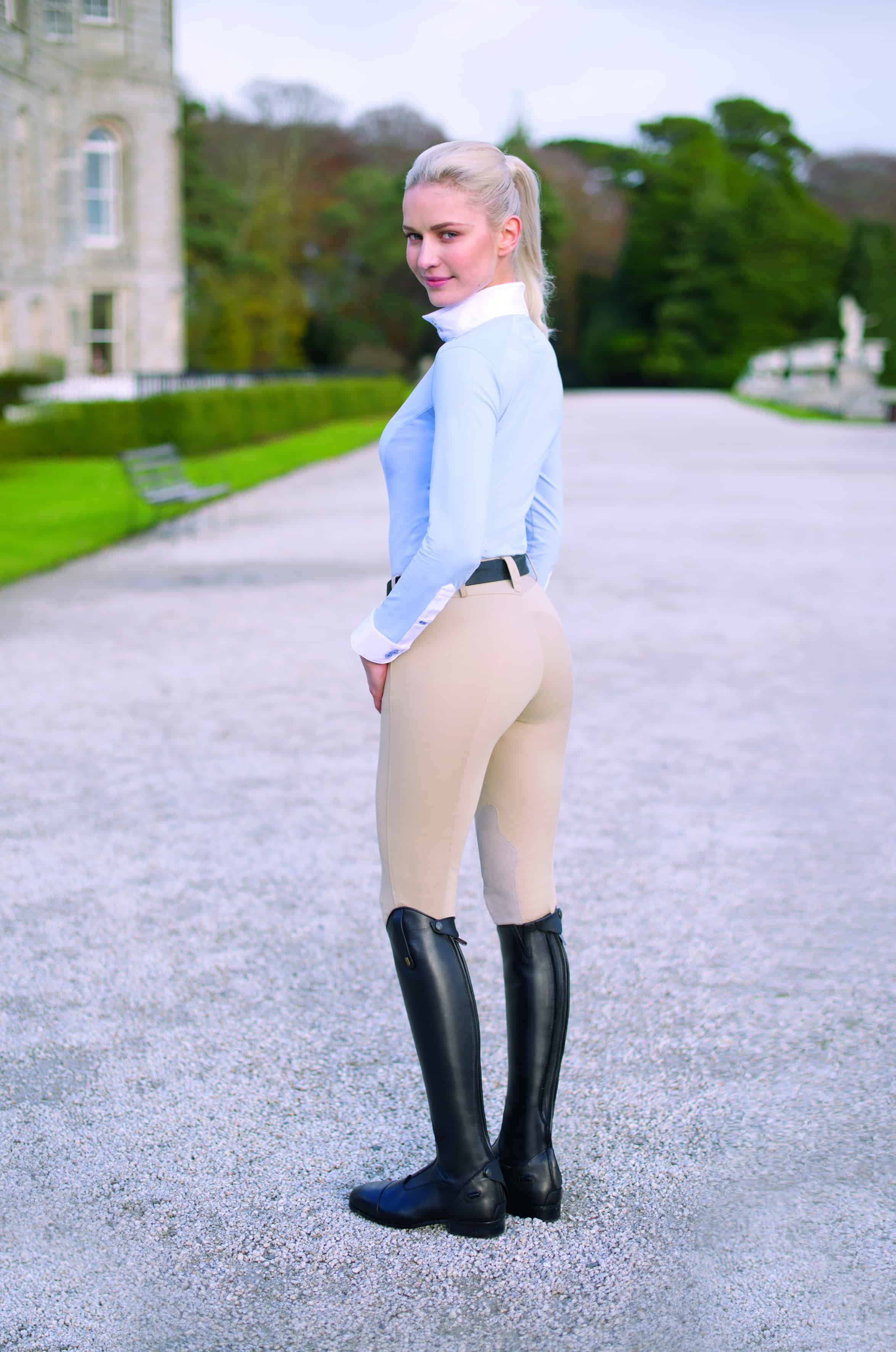 The Nero breech is made of moisture-wicking performance fabric. Its Motion Fit Design moves with the rider for maximum comfort, and its Definition Waistband provides a slimming effect, giving the rider the confidence of a flattering image. Tan and white Nero breeches are suitable for the show ring, but the breech is also available in colors like Smokie Pearl and Slate Blue.
The Verde 
It's about time that male riders have some better breech options! The introduction of the Verde by Tredstep Ireland is, as Aidan Keogh says, "an important step forward in the development of high performance equestrian clothing for men."  This breech is made from top-of-the-line  Evolution fabric that wicks moisture, stretches four ways, and moves with the motion of the horse and rider. It is designed with practicality in mind. Schoeller Nanosphere's stain resistant technology helps keep the breeches looking clean, despite the slobber and dirt that will inevitably brush up against them during the course of a show day.
These breeches, which hit the shelves in March, will be available in white, tan, and charcoal. These breeches will sell for a retail price of $149.98 at select equestrian stores across the US.