Equestrian Bracelets Galore!
Sometimes fashion is about putting together the bits and pieces. There is nothing more important than accessorizing when it comes to pulling off a fabulous equestrian inspired look, so we've scouted out some fine bracelets to adorn your wrist! Keep scrolling down, and you'll find everything from cute enamel bangles to diamond studded statement pieces.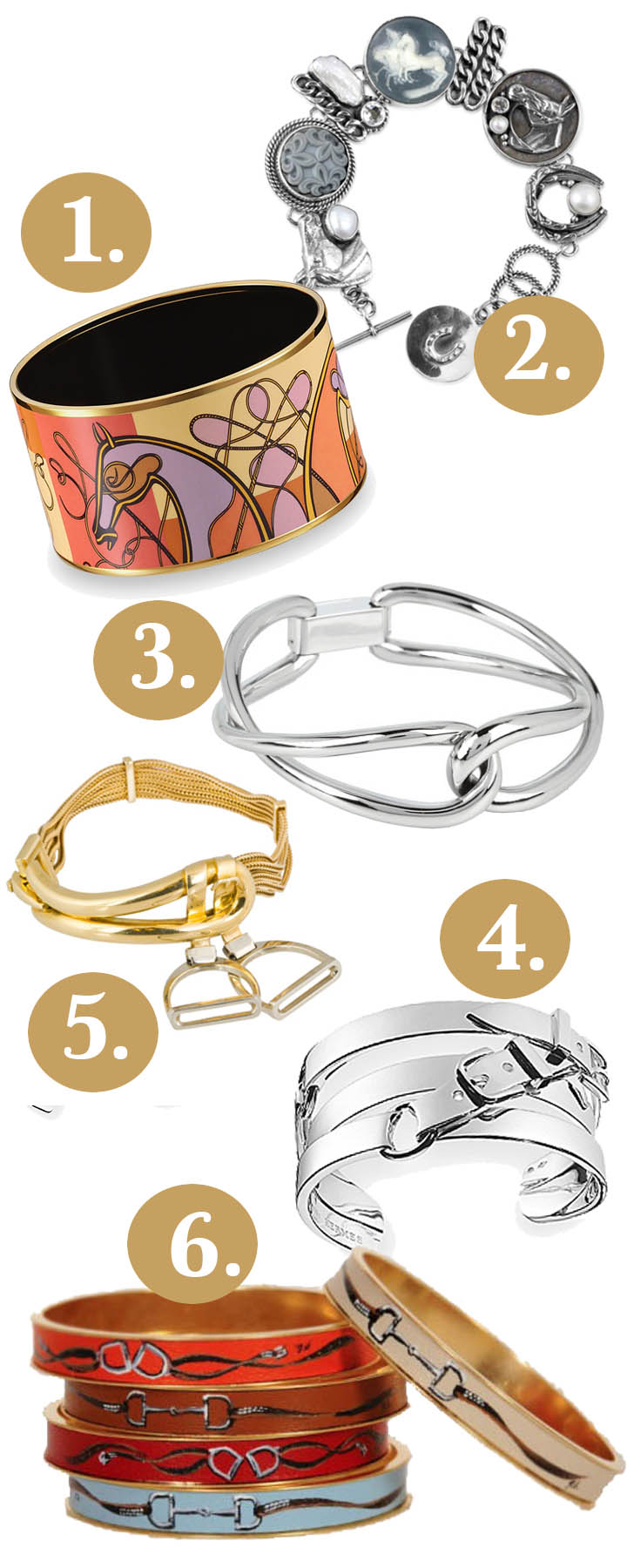 1. Coup de Fouet, Hermes Paris
 2. Mars and Valentine 3 Horses Vintage Grey Cameo with White Topaz and Pearls, Caracol Silver
3. Silver Equestrian Twist Bracelet, Michael Kors
5. Two Tone Gold Equestrian Motif Bracelet, Hermes Paris 
6.  Hand Painted Leather Bangle Bracelet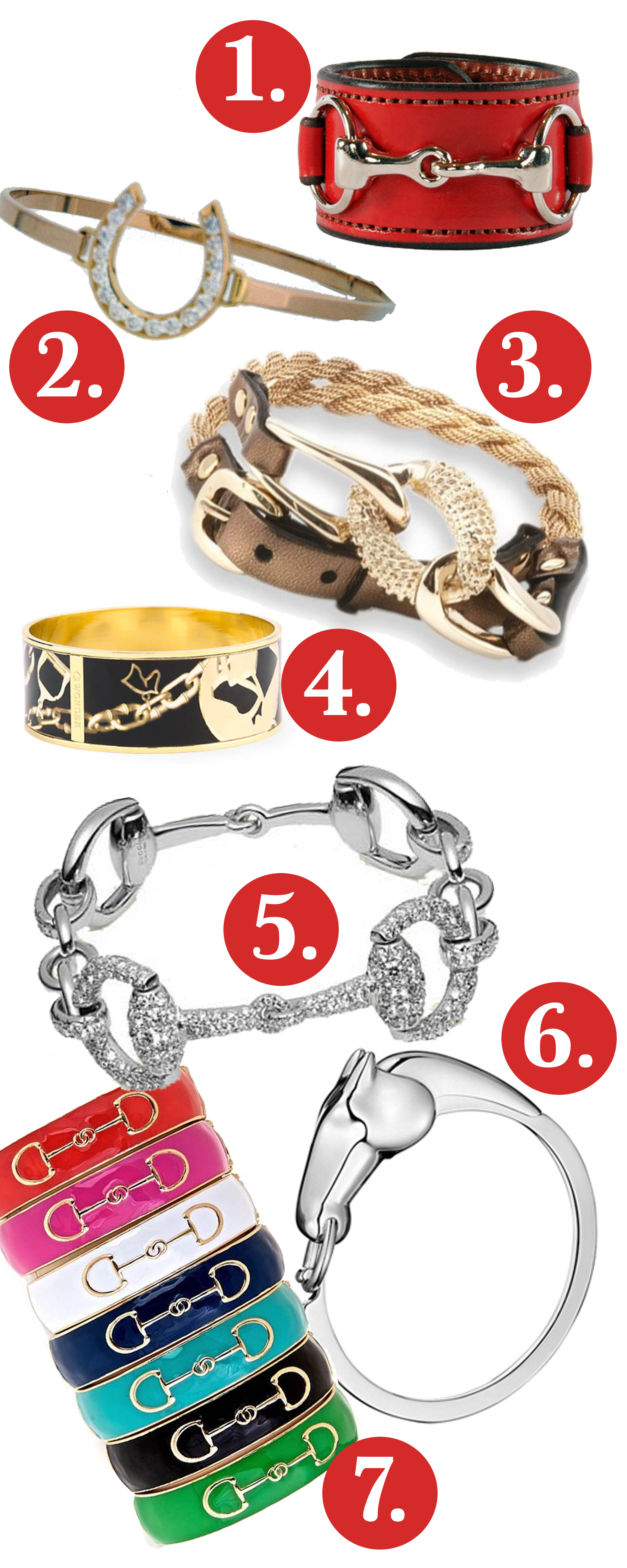 2. 18 Ct Yellow Diamond Horseshoe Bangle, Delanns Jewels
3. Equestrian Bracelet, Bronze and Gold, Marc Bernstein
4. Equestrian Printed Bangle, C Wonder
5. White Gold and Diamond Horsebit Bracelet Gucci
Take a look at these two bracelets from The Cambridge Collection. They take elegance and design to the next level. You are looking at incredible artistry with the use of the finest materials. Yellow, rose, and white gold form the design of the polo stick bangle.

Heavy Tri Colour Polo Stick Bangle, The Cambridge Collection
Two Tone Stirrup Bangle, The Cambridge Collection 
We've all seen horsehair bracelets, but you've never seen horsehair bracelets like these. Gina Johnson Designs can transform a lock of horsehair into your favorite piece of jewelry. Her designs are out of the ordinary, artistic, and creative.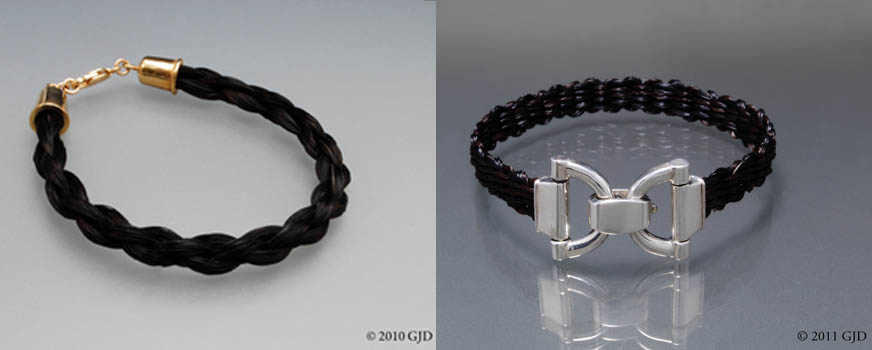 Grand Prix Bracelet, Gina Johnson Designs
There has to be at least one man out there who is wishing to show off a fine piece of equestrian jewelry. We didn't forget about you. This  snaffle bracelet, made by GryphonDesigns, is stylish and strong. The recognizable snaffle shape makes for a stunning unisex bracelet. Scott Kay's Equestrian Cuff Bracelet is the second men's piece we found.  The intricate braiding of the sterling silver reminds us of a finely crafted leather rein.
Equestrian Snaffle Bracelet for Him, Etsy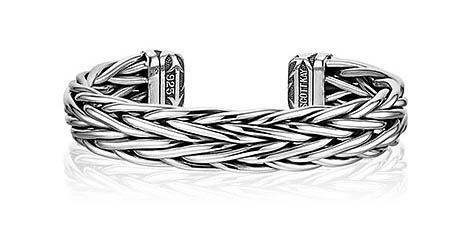 Equestrian Cuff Bracelet, Scott Kay
Ladies and gentlemen alike, have fun accessorizing your look with bracelets, bangles, and cuffs of all types. The equestrian look is out there to be found. Anything from a horse bit, a stirrup, or even a braided design can symbolize equestrian sophistication.