British Equestrian Style from Florentino
With winter setting in, we are all playing the familiar game of  fighting the cold while staying stylish. Florentino, a clothing company based in Spain, may just found a solution for fashion-conscious men: wool. Their fall/winter 2013 collection features multiple garmets made out of this hardy and ultra-warm material. The collection, called New British Style, manifests the class and dapper sophistication of the British elite, and it calls on equestrian influences to do so.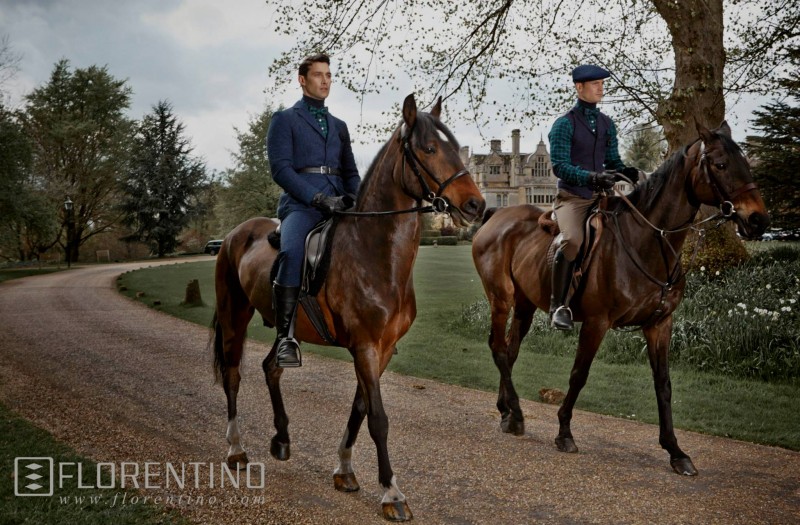 Photographer Jordi Blancafort captured the grace of the equestrian lifestyle in the surroundings of the beautiful Rushton Hall. Models David Guillo and Lasse Hansen fit the bill perfectly. They sat astride their bay steeds in handsome wool suits, coats, and sweaters. They were dressed to impress, yet seemed ready to gallop off onto the trails.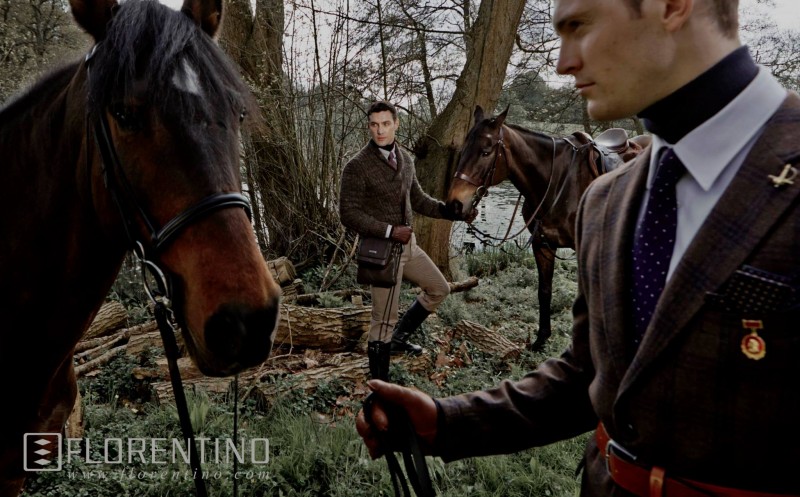 The Fashionisto.com feature on the shoot called it "a true class act." Read the feature here. We happen to agree.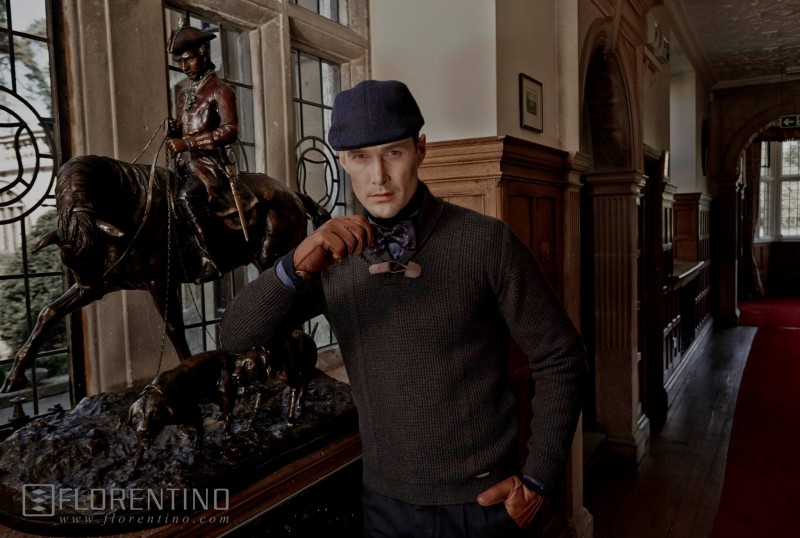 Florentino paired turtlenecks and gorgeous wool sweaters with thick leather gloves. The pictures are a reminder of the winter essentials.  Do you have what you need to stay fashionable through the cold of the winter? Check out this men's trench coat for a great addition to your winter wardrobe.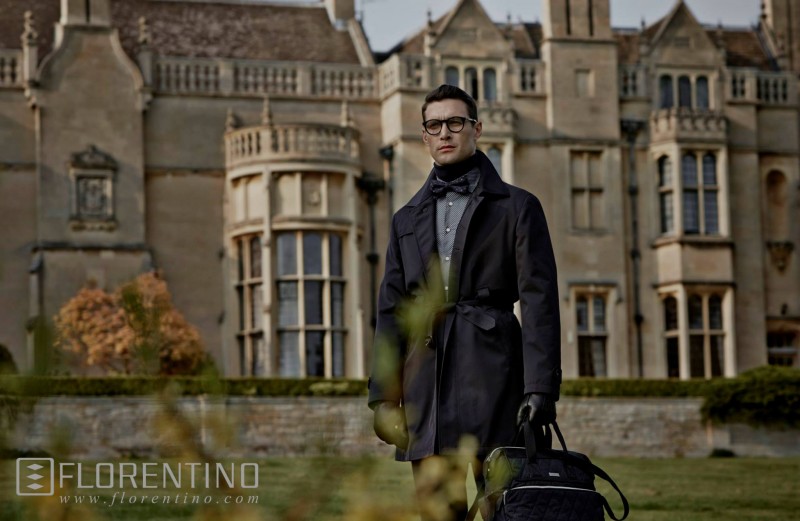 Gearing up for winter doesn't always mean bundling up. Wearing warm winter fabrics like wool can keep you looking trim and feeling warm. Check out Florentino's fall/winter 2013 collection here.