A Touch O' Tortoise Equestrian Style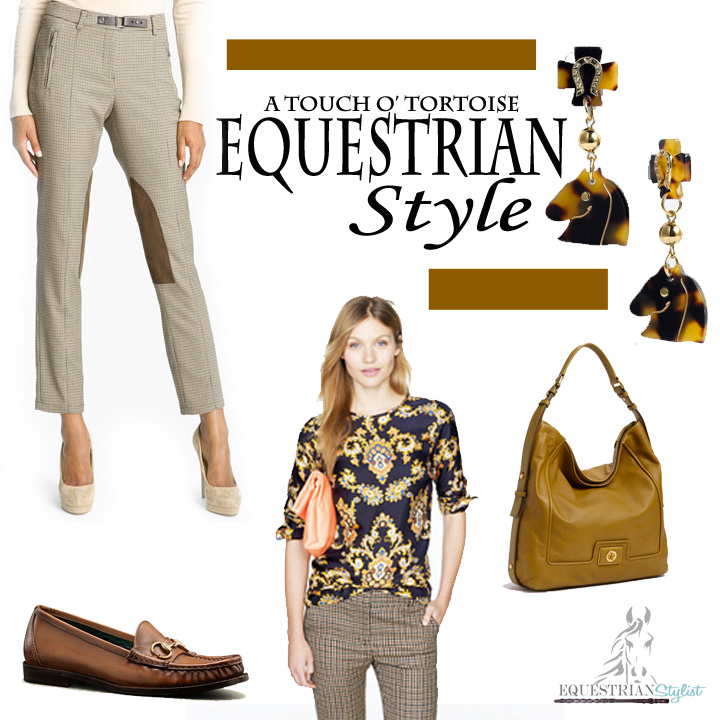 Fall is here, and we are bringing you new looks each week to dress up your equestrian look.  Golden hues look striking against navy, just like this J.Crew printed paisley blouse.  I'm still a fan of color in the fall (if you couldn't tell).  Tortoise printed equestrian earrings from Tori Burch are fabulous for daytime or evening style.  The cropped riding pants from Nordstrom are flattering and perfect for a professional work environment.  If you aren't comfortable wearing heels all day, Gucci leather horse bit loafers are a classic shoe for a professional outfit.
Items used in the above: 
Nordstrom Max mara fosca crop pants
Marc By Marc Jacobs 'Revolution' Hobo Bag
Equestrian style is chic, elegant, and classic… and we hope you enjoy the looks we bring you.  Tell us what you think in the comments section below, we love to hear from you!