14 Equestrian Valentine's Day Gifts
Valentine's Day is just around the corner! Have you bought your lover a gift yet? While you go about appealing to your lover's romantic side, why not also appeal to his or her equestrian side? Maybe you're planning on going for the traditional route of chocolates, cuddles, and roses, or  perhaps you want to be unique about it. Either way, we have some ideas to get you started.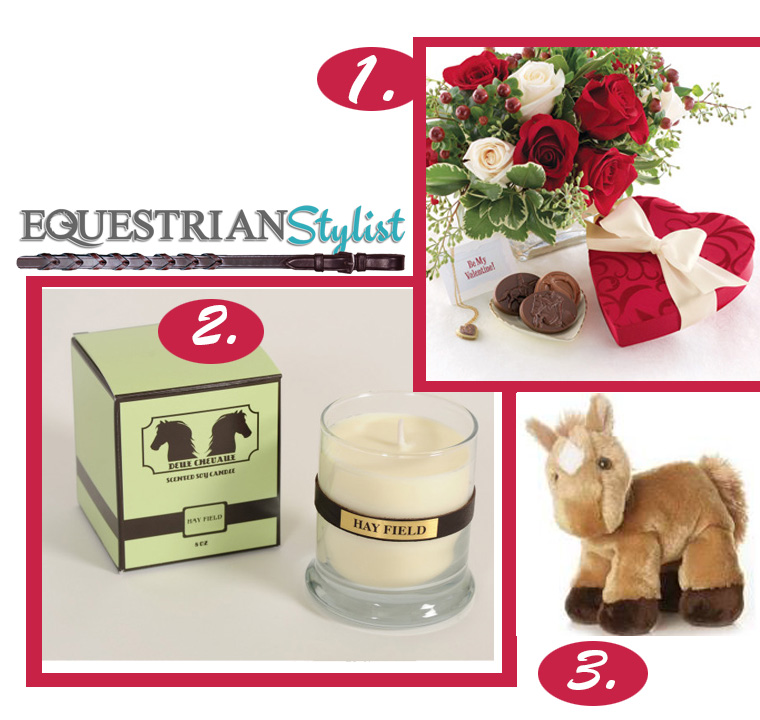 Some might call them the necessities: chocolates, candles, and an adorable stuffed animal. Did you know that all of those things come specialized for riders? Take Deux Chevaux's candles for example. They come in a variety of scents like apple, hay field, graze, mash, and tack.
1. Dark Chocolate Assortment, Dark Horse Chocolates
2. Scented Soy Candles , Deux Chevaux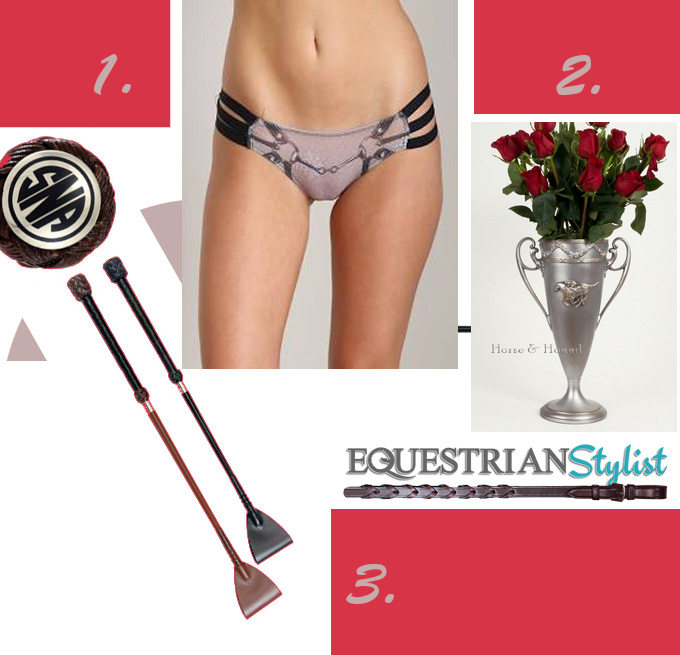 What'd you know? Valentine's Day isn't just for romantic saps! Even if the cuddley, stuffed Valentine's Day horse isn't your style, hey, it's still the day for lovers. Add a little kick to your horseplay with this fun equestrian inspired bikini from Private Arts. And, well, if she wants a new riding crop anyway…
1. Horse Play Bikini, Private Arts
2. Horse Racing Trophy Vase, Horse and Hound 
3. Custom Whip, Signature Spurs
Have I yet to mention jewelry for her?  We love these simple stud/jacket earrings from Patricia Crane. And for him? There are lots of  horsey options. Check out a few of them below.
1. Fast Finisher Tie, Alynn Novelty
    Horseshoe Crab Tie, Vineyard Vines
2. Full Cheek Snaffle Bit Earrings, Patricia Crane
3. Horses N Chocolate Boxer Shorts 
4. Uraguay 10 Centesimal Horse Two Tone Coin Cuff Links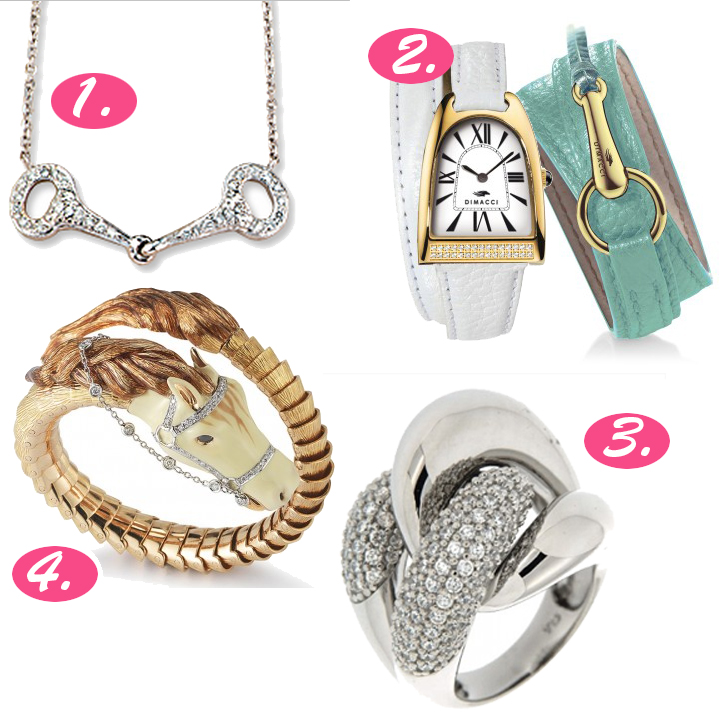 Let's talk luxury. Valentine's Day is about treating your lover like royalty, so give that special someone the gift of their dreams. Gold, diamonds, and silver? Yes, please!
1.Ashley's Diamond Bit Necklace
3. CZ Equestrian Curb ring, Ashley's Horse Jewelry
4.Horse Diamond and White Enamel Bangle, Roberto Coin
With a little thought and effort, your Valentine's Day can be an acknowledgement of your lover's other true love: horses. Here's to a romantic evening!