Loading...
You are here:
Home
>
'Baby Foal'
Latest
It's Springtime… and that means lots of baby foals popping up around many horse farms.  I just went through some old pictures and found some adorable baby foal pictures from Kathy Cline Photography's portfolio.  These young horses and their mothers are priceless.  Baby foals are always playful, and it's so much fun to watch them [...]
Read More →
Latest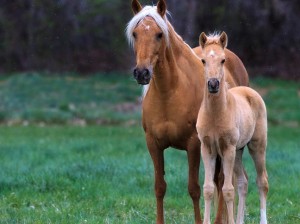 A few blonde horses and featured photography from Kathy Cline.  Please enjoy the palomino inspiration! "Horses and children, I often think, have a lot of the good sense there is in the world. ~J. Robinson"
Read More →
Latest
Hope you have a wonderful Happy Friendship Day!  Enjoy your Sunday with your favorite friends.  Lots of love, the Equestrian Stylist.
Read More →