A Beauty Line For Your Equine: Equifuse
How many of you bathe your horse or pony in a big jug of people shampoo?  I know I am guilty of it.  The barn manager would make weekly runs to Costco to get the best value with the largest bottles of Pantene Pro V at it's finest.  Well, just recently I found out that shampoo made for people is not the best way to care for your horse's coat.  It leaves their skin dry and irritated (not cool!)
Let me introduce you to what I would like to call the "Origins for Horses":  Equifuse a beauty line for your beloved equines.
Allyson Harrison, owner and CEO of Equifuse loves what she does and originally made the line for her very own horses.  With her family working in the retail and fragrance business, Allyson was inspired to create a beauty line for equines.  I recently wrote an article about it over at the Horse & Style Magazine.  You can check it out here on page 30.  Allyson is completely awesome.  She is a true entrepreneur exuding with tons of creativity and passion for the equestrian industry.
With a plethora of products to pamper your horse, I am going to recommend my favorites from the Equifuse line.  First, I'm obsessed with the latest "C.F.S" which stands for Clean, Finish, & Shine.  The fragrance from C.F.S. exudes a fresh citrus candy, and the squishy feeling of the solution is extremely stress relieving.  C.F.S reminds me of an Origins bath salt.  It is a refreshing citrus candy-like scent and truly feels like a stress reliever when you scoop some into your hands.  It's a solid-like solution where you just use a quarter-size amount to make a gigantic bubble bath for your horse.  It's concentrated, and allows for about 350 washes in one container.
Next, the Rehydrinse (second from the right in the top photo) is a soft conditioner.  I like to use this in the mane and tail and mixed with a little bit of water for the full body.  It's soft and leaves the mane and tail tangle-free.
The 2nd from the left product is the Equifuse Citrafoam.  It is a calming shampoo for the horses with super sensitive skin.  My horse Walter loves to itch his rump quite often (and especially his tail), and when I spoke with Allyson about this issue, she recommended Citrafoam.  This shampoo is sulfate-free, all natural and eco-friendly.  This keeps the skin relaxed and itch-free.
Last, is "Gleam" (the far left) product.  The Gleam serum is used to make your horse or pony extra shiny.  I would highly recommend this for any model/confirmation class or (halter class if you show western).  If you need a strong shine, this is it!  The best part about Gleam is that it doesn't attract dirt and dust like most oils and shine products.  Once again, I'm in love with the fragrance… I would use it on my own hair (Seriously).
Time to Shine like Salsa using Equifuse: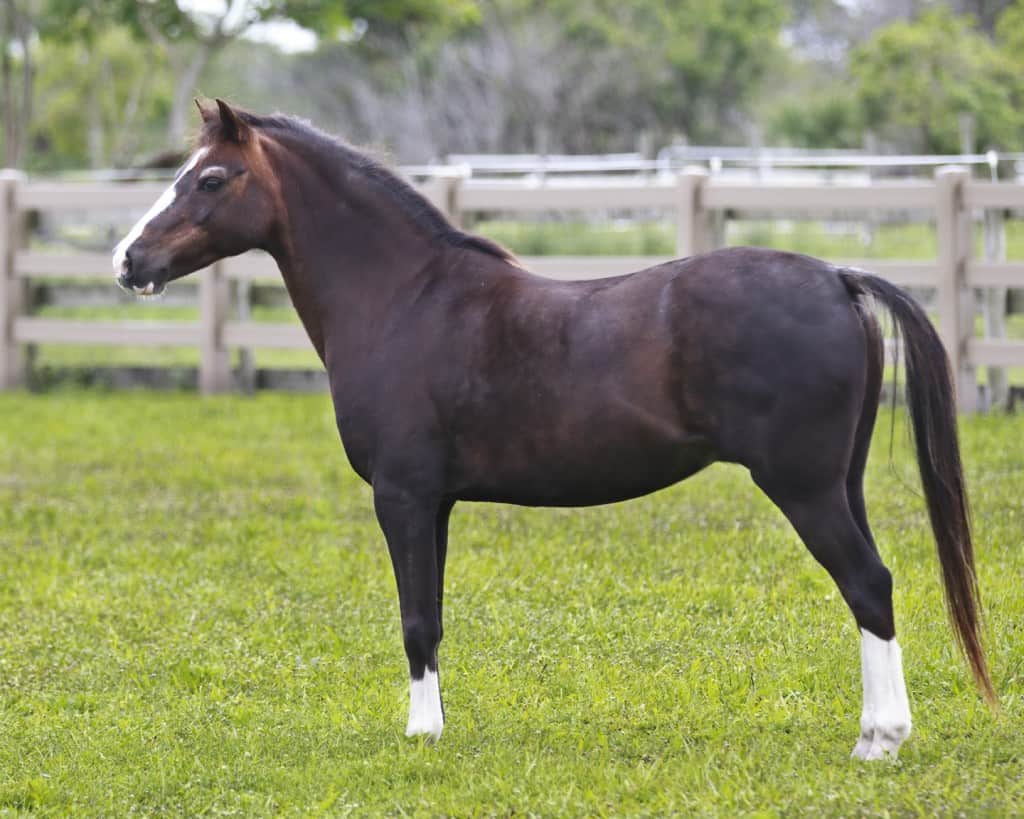 *Photo credit: Kathy Cline Photography
For more information on Equifuse or to purchase please visit: http://www.equifuse.com