Introducing B.I.T.S. Back in the Saddle by Cindy Gellersen
B.I.T.S (Back in The Saddle) by Cindy Gellersen of Los Angeles, CA is a new line of stylish equestrian inspired riding accessories. The name of the line stems from a story Gellersen personally experienced. She experienced a very tragic accident while trail riding with a friend. Unfortunately her accident resulted in a broken pelvis and broken ribs. Thankfully, her friend was there to help with the emergency. While recovering, Gellersen thought to design an accessory to help the need for always carrying a cell phone  for "just in case" purposes but also keeping it very stylish.  With a background in fashion, she places a high value on quality and style… completely handmade in the U.S.A check out these functional, lightweight Marlboro unisex leather saddle bags…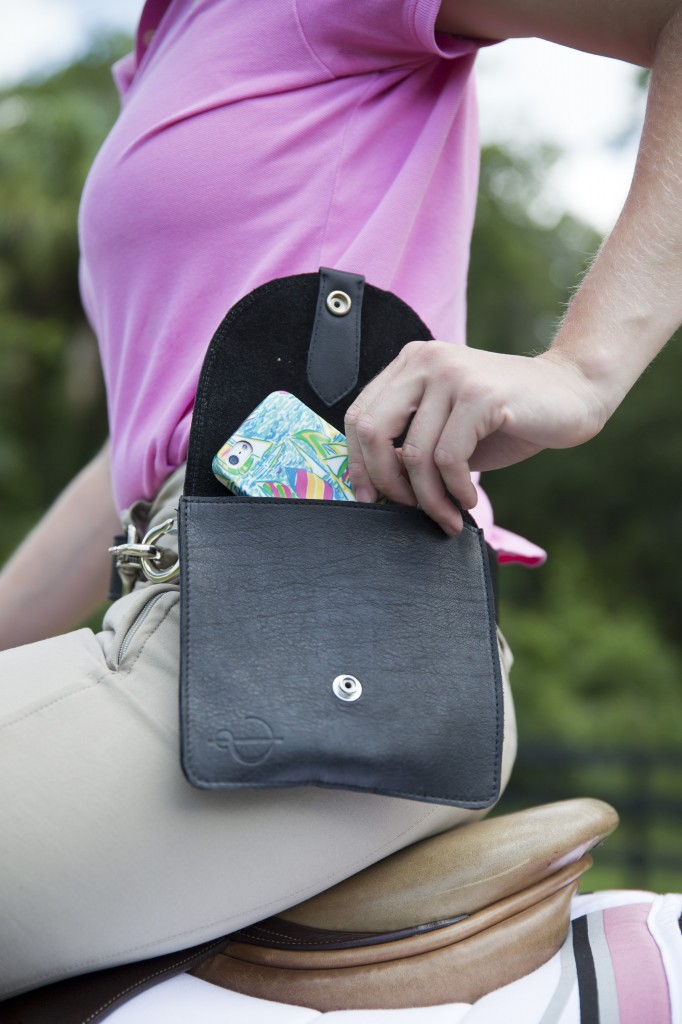 Meet the Saddle Bag.  "S.B." This is a great piece to wear out trail riding…Throw your cell phone in it and go.  If you have an Australian made saddle, you can actually clip this piece right onto your saddle like so: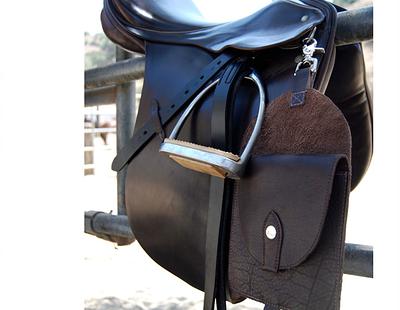 The bag is made to fit all types of saddles, including western.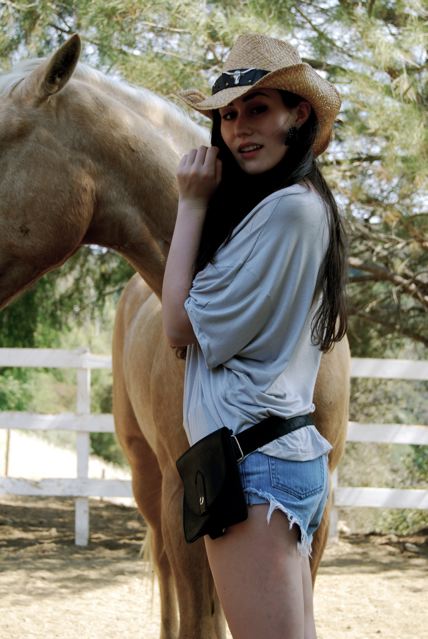 The S.B. bag can also be worn like so (above)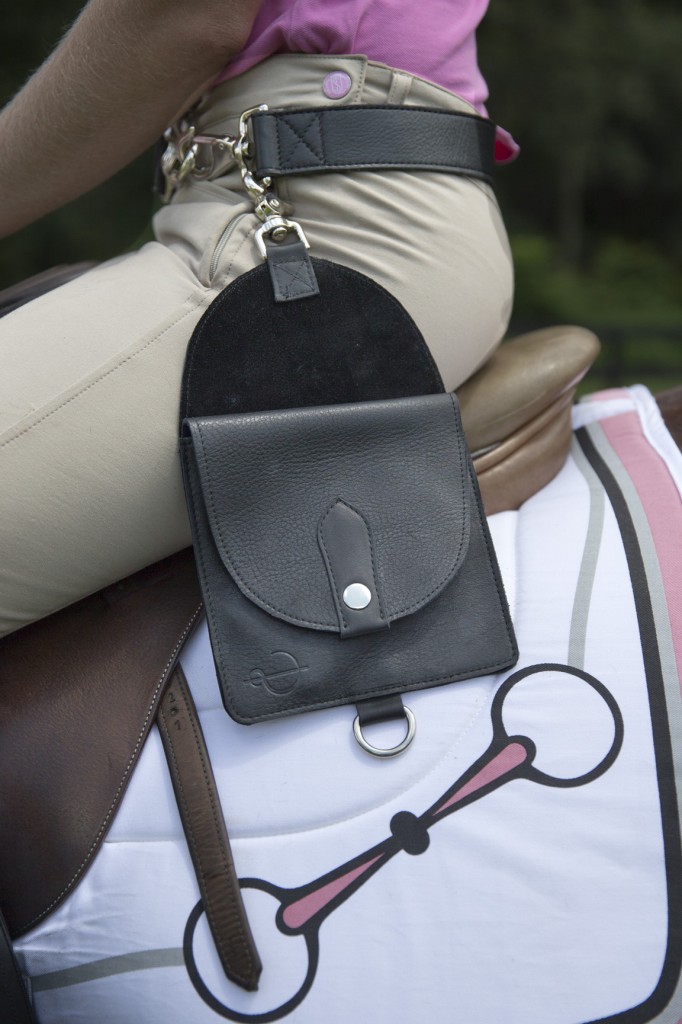 If you are wearing the pouch like featured above, I would only recommend wearing this if you are trail riding.  This is not a bag to wear while you are competing or even schooling at the horse show.  However, this piece does make a great travel pouch for grooms heading up to the show ring. (Think about those last minute items you may need ringside like gloves, hairnets, credit cards, etc..)
Also, the quick easy on and off snap is a great feature so you can wear it several different ways.  The front snap is easy and secure and helps create a quick open close function.
"The negative can turn into a positive in unexpected ways" said Cindy Gellersen.  "In my case it turned into an incredible adventure.  B.I.T.S is about the freedom of riding and love of horses, regardless of your training background."  Back In The Saddle uses soft and supple leather that is lightweight making it great to ride or run around the barn with.
Recently, Cindy Gellerson just launched the "Stud Chain" bracelets featured below… inspired by curb chains or chain linked lead ropes: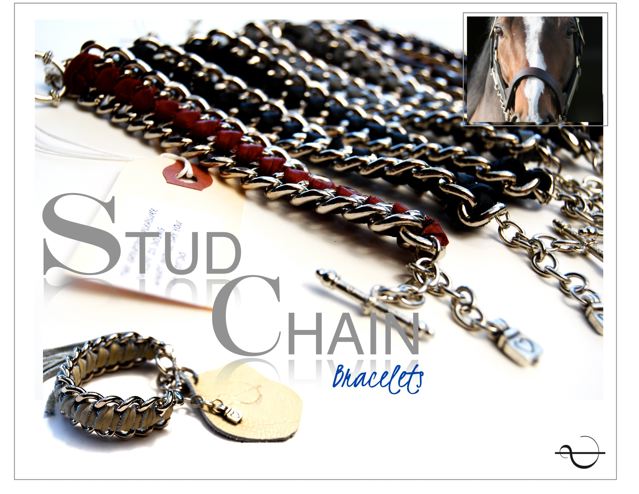 Cindy Gellerson is also the founder of Bagstil, a luxury line of designer handbags. She embraces the relaxed casual California style, but emphasizes classic style and quality along with the importance of American-made products.
To view more of B.I.T.S. equestrian accessories, please visit: http://www.backinthesaddle.biz/