A Love Affair With WhinneyWear: Product Review By: Abbey Good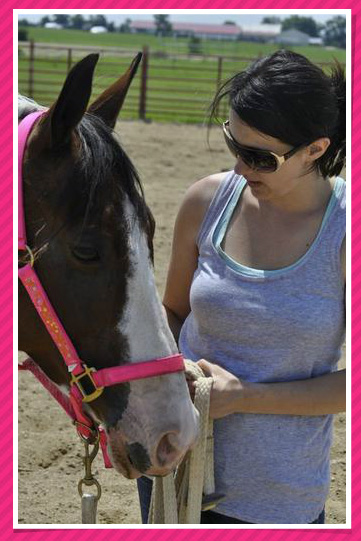 Once upon a time, there was a equestrian with a dilemma.  There was no fashion for her horse, Versace's,  legs!  Jordan Hurtgen came up with the perfect solution: she named her solution WhinneyWear.  Her polo wraps for all equines come in different sizes, colors, and designs to suit even the most classiest of tastes.  These polo wraps are designed for all disciplines: trail riding to dressage, and everything in between.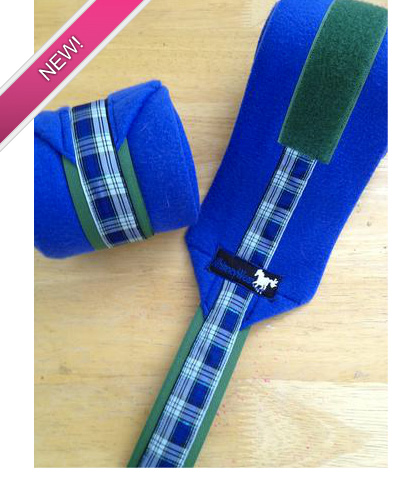 When my polo's first arrived, I fell in love with the softness and quality.  I adore anything blue.  My horse, a red dun, looked stunning in the deep jewel blue colored wraps with the blue plaid ribbon. WhinneyWear's polo wraps are available in a variety of patterns from flowers to argyle; and have recently introduced customization.  With customization, you can chose your polo wrap color, and you can also add patches or have any name, or initials, monogrammed on your polo's.
When I put the polos on my horse, I was very happy with the length.  They were not too short, and not too long.  After a long trail ride, no weeds or "sticklers" stuck to them, and they came off my horse almost as clean and soft as when I first put them on.
What I  love most about WhinneyWear's Polos: My horse loved them!  He is picky about what goes on his legs, and is not a huge fan of normal polos (or fly masks, or halters, or sheets!)  When I put the polos, his ears perked up, and I knew I had finally found a quality product.
WhinneyWear also offers all purpose saddle pads which are available for ribbon and monogram customization.   Other accessories sold are fly bonnets, bell boots, and painted fly masks.
For more information about WhinneyWear, please visit:  http://www.whinneywear.com/