Equestrianistas and Fashionistas.. Guess What?  One of my favorite brands is having their annual Memorial Day Sale!  Enjoy 25% off until Tuesday May 29th.  Hurry up– the online sale is going quickly so you may want to stop by your local Ralph Lauren store.  ;-)
I have featured some of my favorites to inspire your outfits: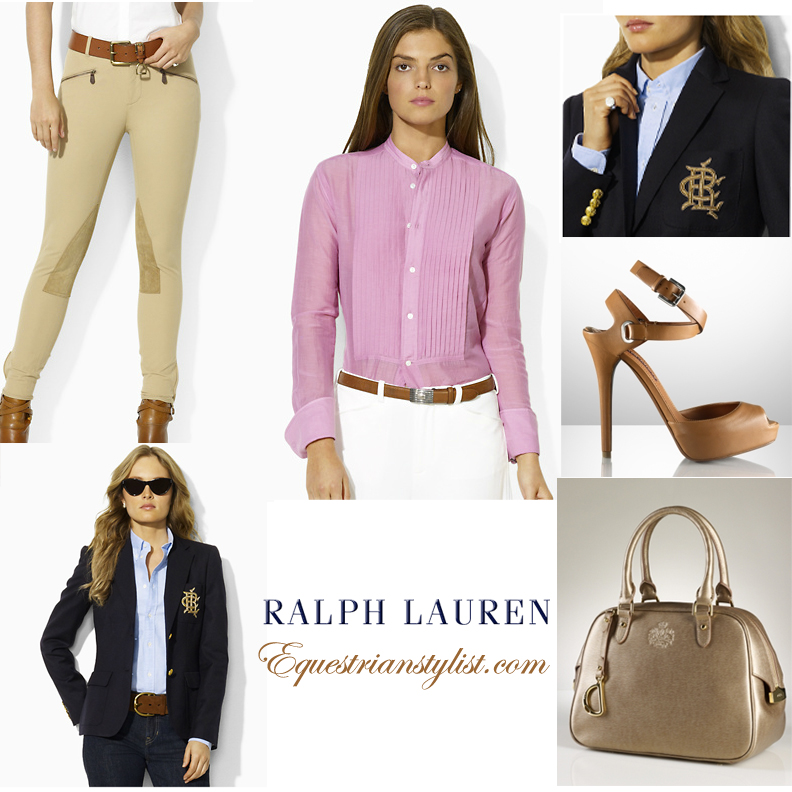 This look is a little more traditional dressed-up equestrian.  The metallic Newberry Leather Satchel is a classic bag that will carry into Summer nights perfectly.  I'm loving the horse bit "D" ring half-horse bit accessory dropped from the zip closure.
Starting from the top left I paired the following:
Hudson Stretch Twill Jodhpur: price: $298, sale: $209
Irina Semi-Sheer Shirt: price: $265.00, sale $159.00
Polo Custom Blazer: price: $598, sale: $359
Jeannie Calf-Peep-Toe Sandal: price: $695.00, sale: $419.00
Newberry Leather Satchel: price: $298.00, sale: $199.99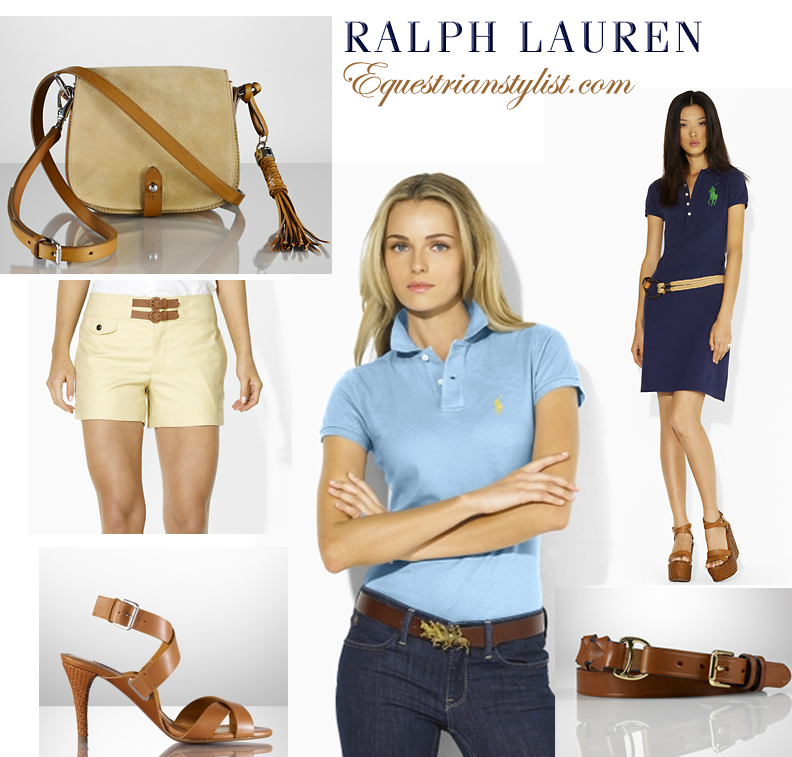 Above is a more casual-chic equestrian look.  I love light leather and blue hues together.  I love the details Ralph Lauren features: like metallic stirrup trimmings and braided calfskin leather bringing the bridle of a horse into a classic accessory.
Starting from the top left I paired the following:
Suede Mini-Saddle Bag: price: $795.00, sale: $479.00
Draycott Stretch Cotton Short: price: $225, sale: $134.00
Aracelia Crisscross Sandal: price: $595.00, sale: $399.00 
Classic-Fit Polo: price: $85.00, sale $59.00
Cotton Mesh Polo Dress: price: $165.00, sale: $99.00
Braided Calfskin Stirrup Belt: price: $58.00, sale: $44.99
Click the image below to check out the sale.  Happy Shopping!