Happy July 4th everyone!  Pictured below is "Pepper" the Patriotic Miniature Horse.  This photo was taken in Steamboat Springs, Colorado back in 2004.  She looks stunning as an American Flag, don't you think?!  We just used washable colored hair spray to paint her as a flag for the photo.  White or grey horses make a great canvas for a USA Flag.
Posted below is some inspiration for your July 4th.  With the Olympic Games coming up, it's time to be super patriotic, and why not have something you can wear for the Olympic games AND on July 4th?  If you are near a coastal town, I'm sure you'll be catching some fireworks at the beach.  If you are out at the barn, enjoy some delicious BBQ and throw on your cowboy boots.  Looking forward to seeing what YOU wear for July 4th!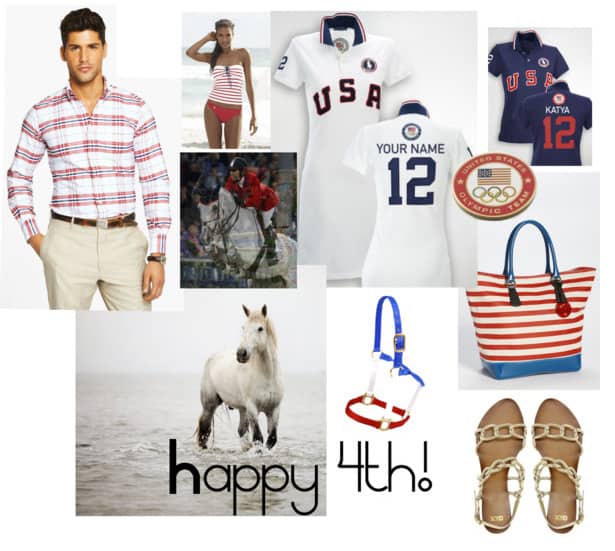 To view the items displayed, please go here: Happy 4th of July from Equestrian Stylist on Polyvore.
Share with me some of your 4th of July experiences for the chance to be featured!