Who remembers their first time attending or showing at USEF Pony Finals?  Wow, those were the days… right?  Pony Finals 2011 is here.  August 9-14th.  All the pony kids are enjoying their last bit of summer spending it in the glorious Kentucky bluegrass at the Kentucky Horse Park.  I still remember running around the hotels, hanging out with other pony pals and jumping over "mini jumps" as though we were ponies ourselves.  "Who could jump the highest" was our favorite game.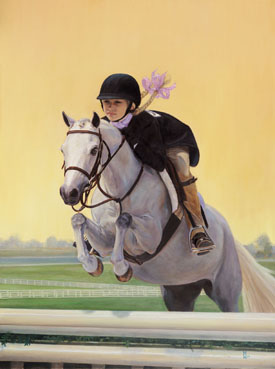 * Michele Warner is the official artist for Pony Finals.  Her photos capture the beauty of both pony and rider in a soft playful palette.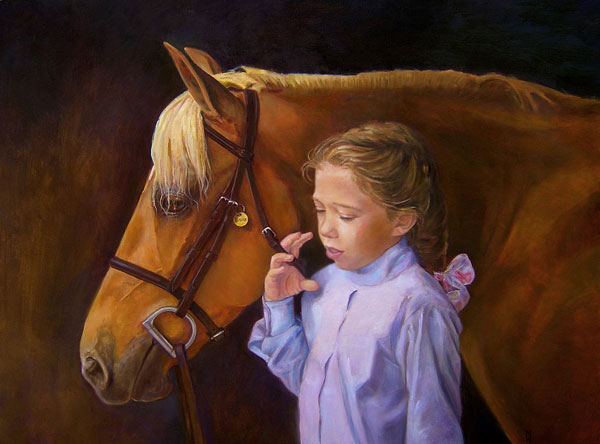 All riders must only ride one hunter pony per height division.Now, in order to qualify for Pony Finals (in the regular pony hunter division)  the rules are stated below stated from the USEF website:

Win a Champion or Reserve Champion in a Regular Pony section at an "AA" show between July 2, 2009 and July 1, 2010OR
Win a Champion in a Regular Pony section at an "A" show between July 2, 2009 and July 1, 2010
At the time of the win, the pony must have a USEF Annual or Life Horse Recording, a USHJA Horse Registration, and a valid measurement card.

The fashion and style at Pony Finals is trendy.  The kids in the pony ring certainly develop their own sense of style by accessories and after-the-show casual styles.  Do you have a favorite Pony Finals memory?  What about a pony finals trend or fashion tip?  Feel free to post here or on the Facebook page!  Bring back those old memories!