Featured Store: Elegante Polo in Wellington, Florida
There's no doubt that Wellington, Florida is the ultimate-hub of all things equestrian… especially in the winter time.  While you are in the area, be sure to check out Elegante Polo.  We loved the merchandising throughout the store which gives it a traditional old polo-family home feeling.  From vintage polo match photos to traditional silver trophies, one must spend some time looking at the details in Elegante Polo.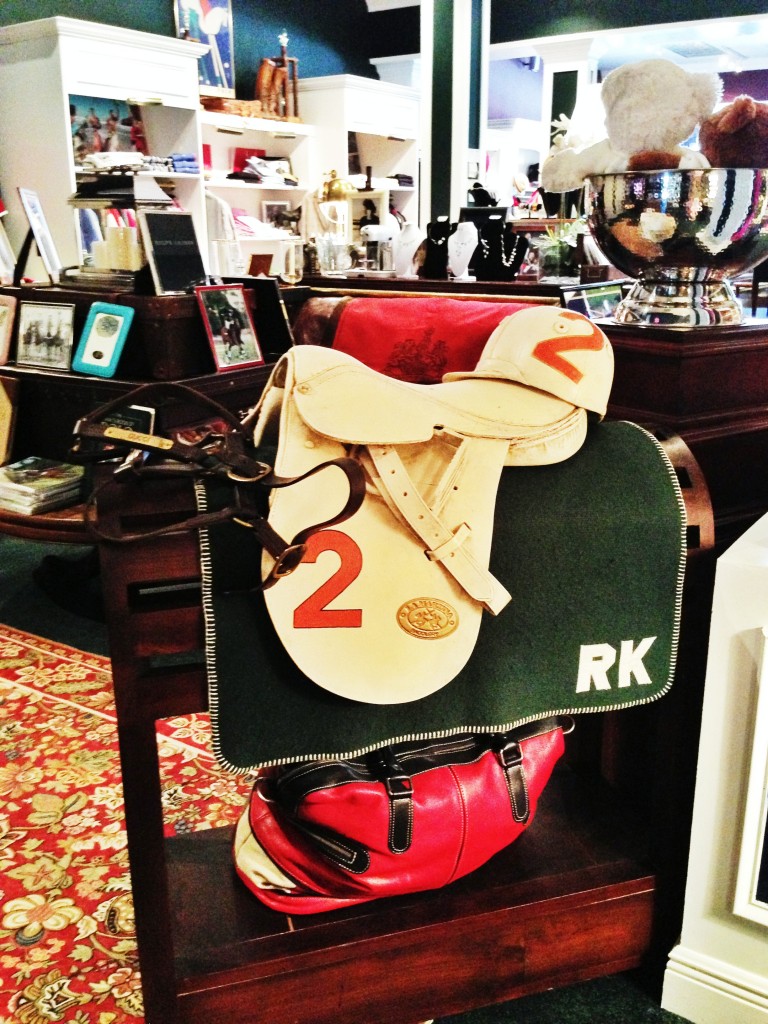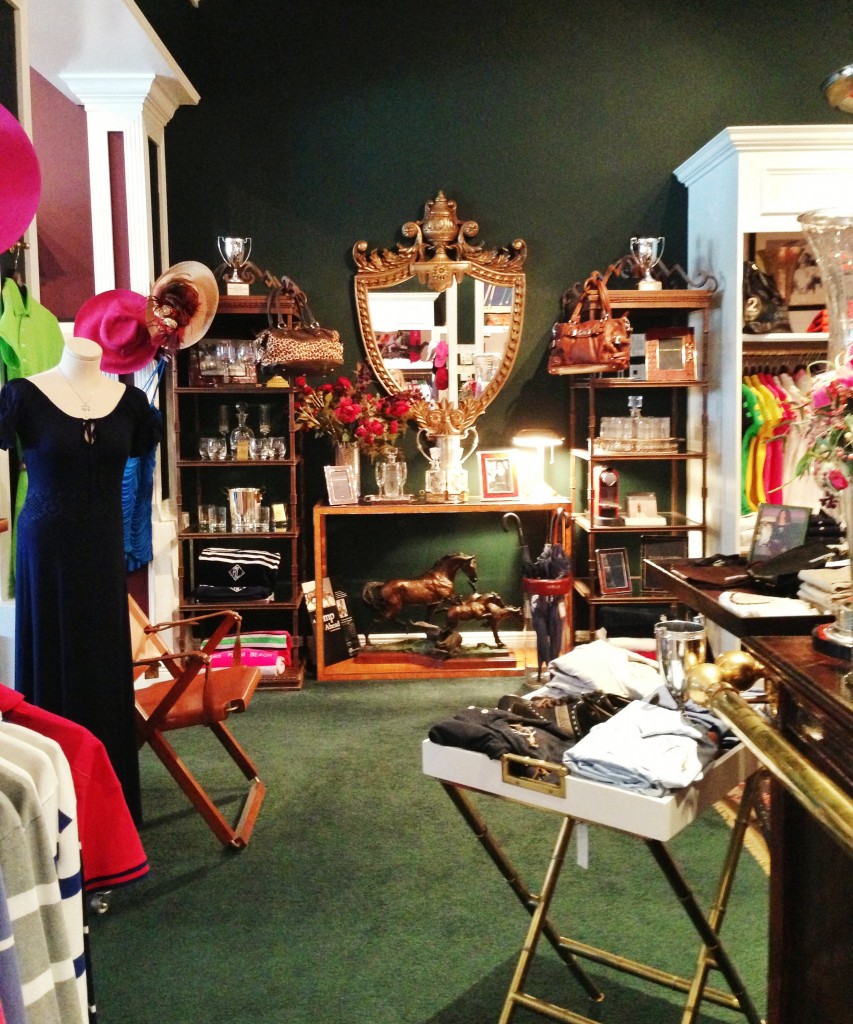 Gorgeous fixtures like ornate mirrors and mahogany furniture create a luxurious look.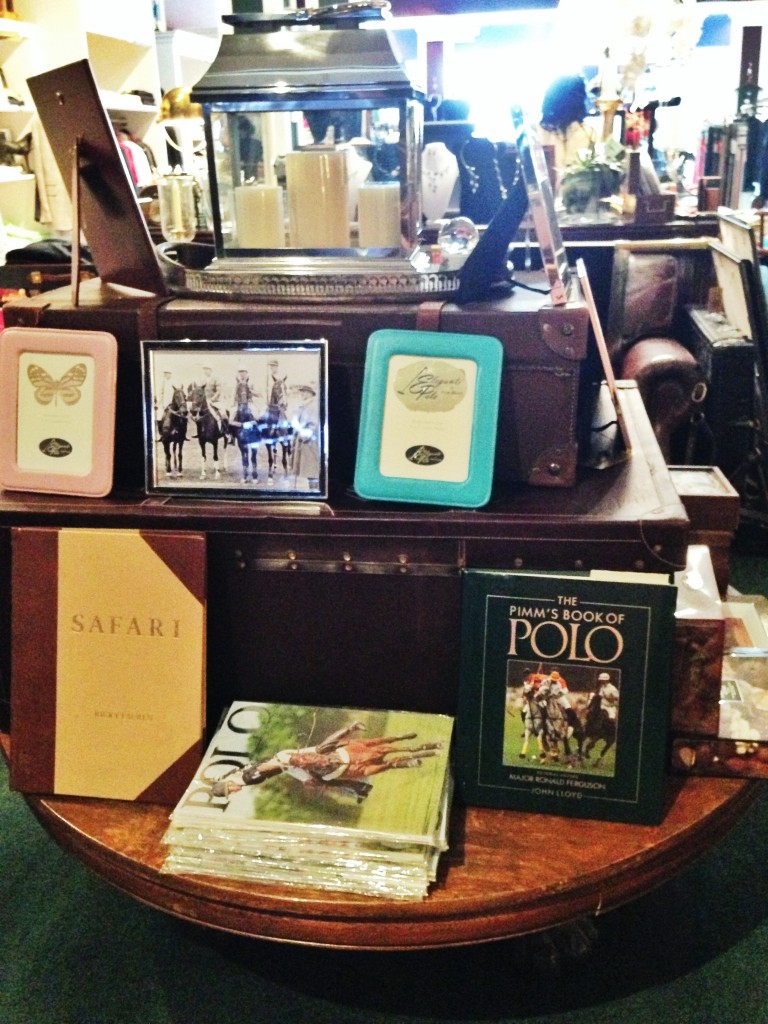 One can find some beautiful home accessories like polo coffee table books and leather picture frames…
We simply adore this magenta equestrian printed silk dress by Britt Ryan.  This is the last one left in a size 0!  (We hope they will be adding more of these beauties soon!)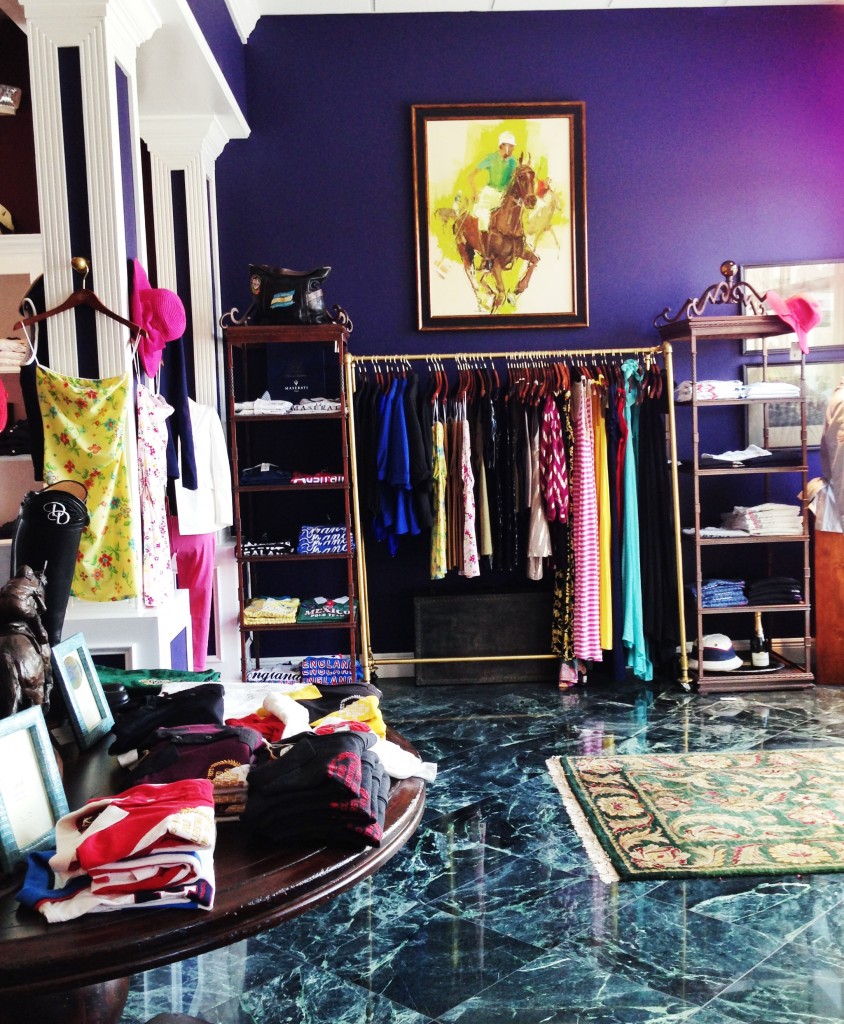 A beautiful royal purple accent wall with a polo player print on the west side of the store creates a royalty-like feeling in the store.
Whether you are shopping for a daytime dress for a polo match, or looking for functional polo shirts and tack, Elegante Polo has a great selection of equestrian style merchandise.  Other fabulous brands they carry include Ralph Lauren, Victome A, Badgley Mishka, Alice and Trixie, Der Dau, La Martina, and more.  For more information, please visit: