"Renegade" The FSU Seminoles Mascot
Happy Thanksgiving Week everyone!  I figured this would be a perfect "Equestrian Stylist" post for the week.  Florida State University's Chief Osceola and  the appaloosa horse"Renegade" prance the field for every home football game in Tallahassee, Florida.  Being an equestrian, this is my favorite part of the game: when Renegade gallops on the field and Chief Osceola spears the Seminole spear in the center of the field (and yes, with Fire and all!)  Garnet and Gold bled through the stadium for this past weekend's Homecoming Football game.  Now, "Renegade" travels with a friend that looks just like him so they can train younger horses to learn the tricks of the show.  These horses really learn how to put up with the college scene at every game.  I was able to get a tour of where they keep the other "Renegades" while one is on the field.  These horses get to experience the crowds traveling through the stadium while resting in a private "VIP Horse area".
Getting into the fashion side of it:  Bill Durham was a Tallahassee businessman who thought up with the idea of Renegade as the school's mascot in 1977.   He is still in charge of selecting and training both the horse and rider.  The traditional regalia worn by Chief Osceola and Renegade is designed by women of the Seminole tribe each year.  Pretty neat fact, if you ask me!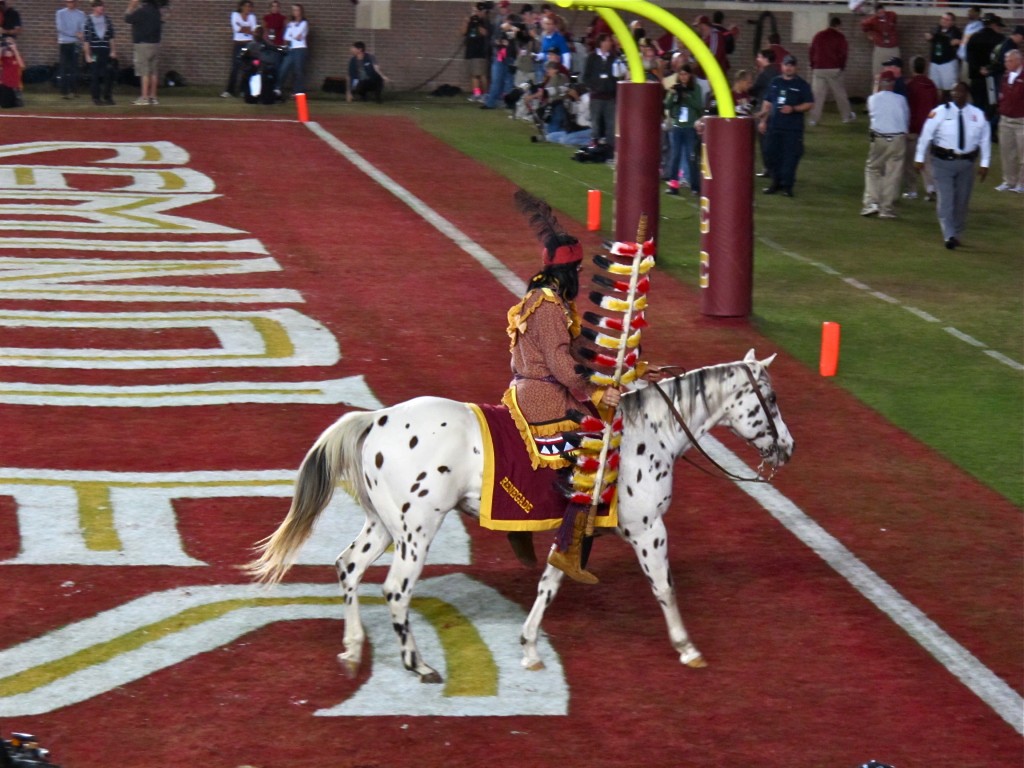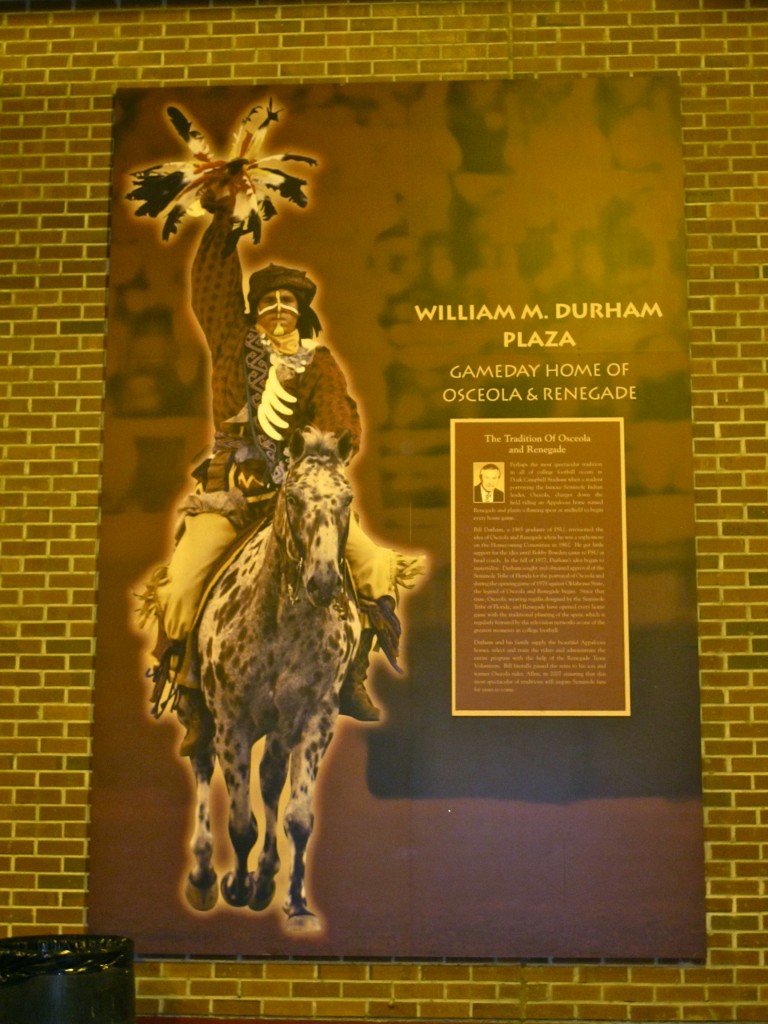 A picture describing the traditional mascot for the FSU Seminoles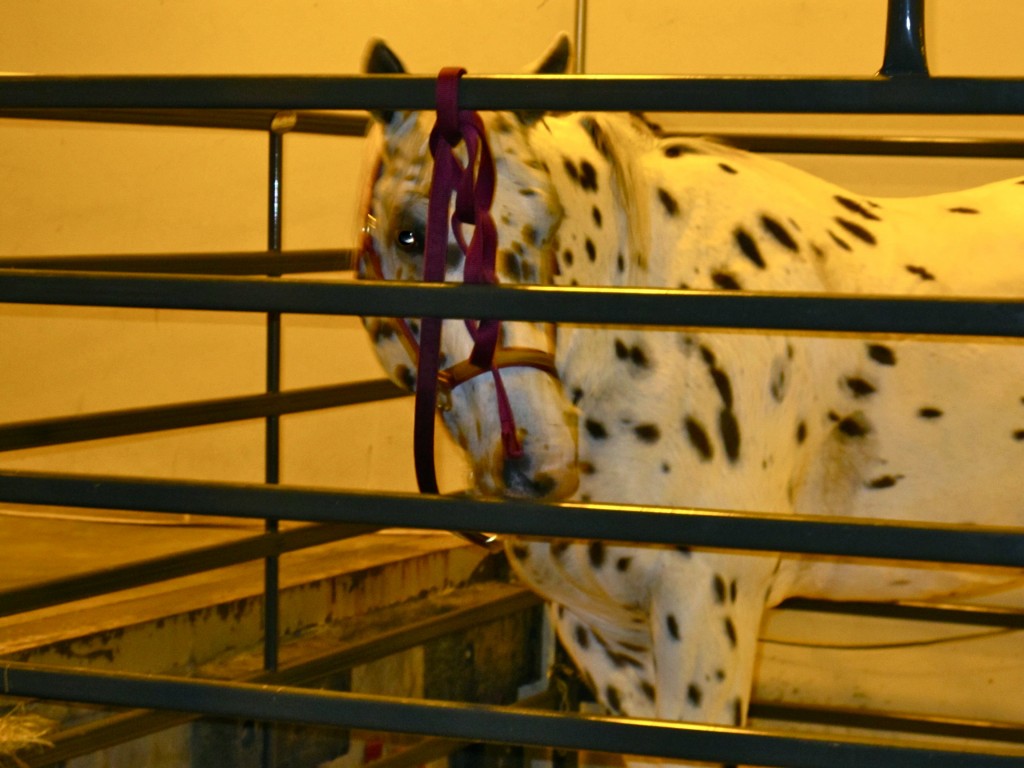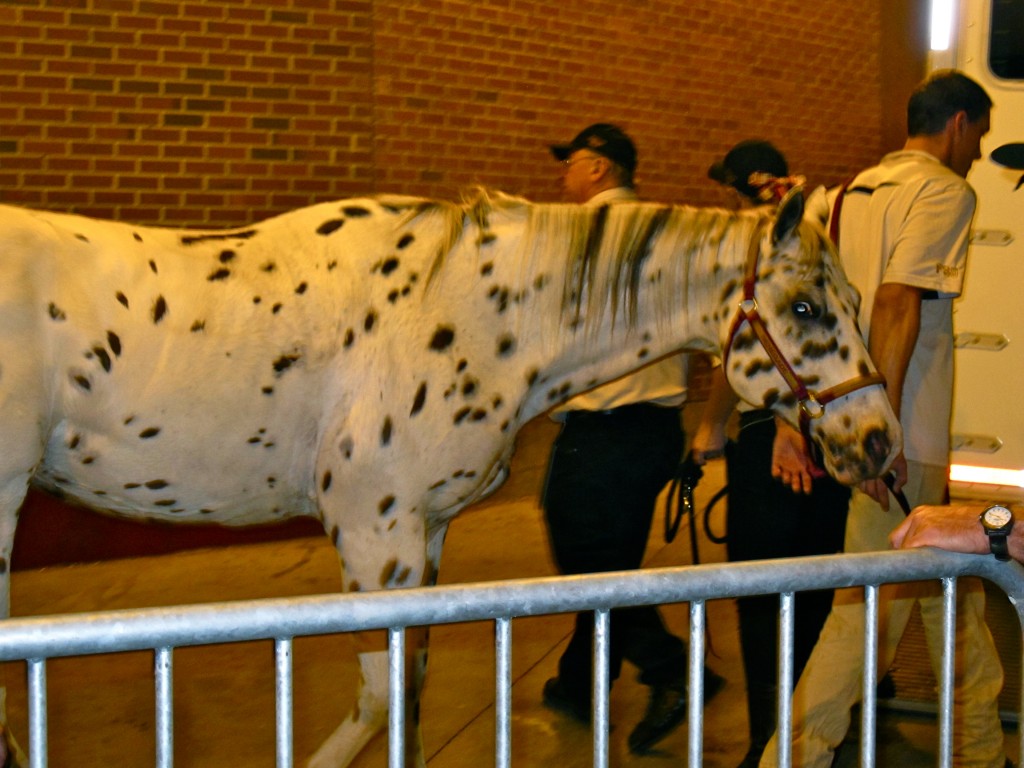 Renegade being escorted to the trailer post-game.  What a fabulous life he has!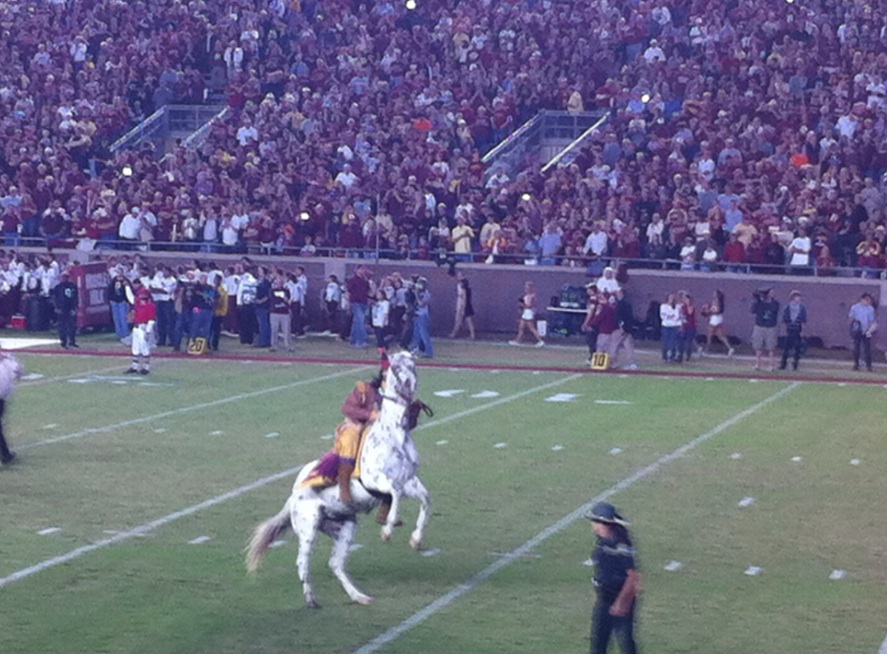 Renegade and Chief Osceola celebrate a team's touchdown by rearing in the center of the field.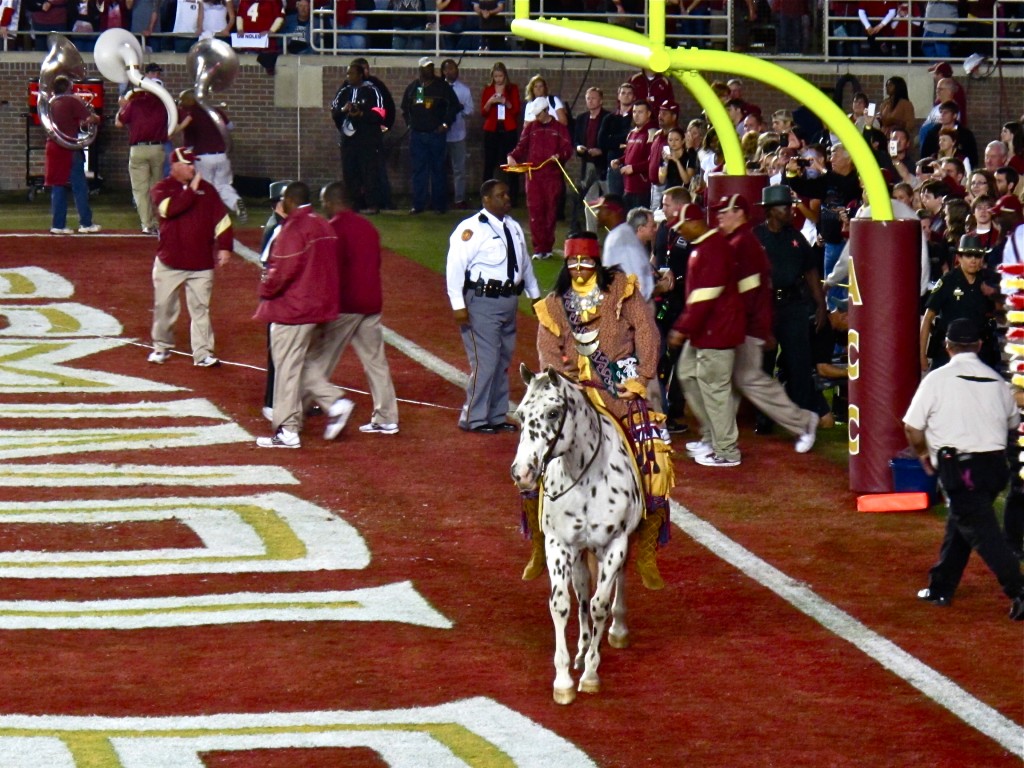 Chief Osceola and Renegade prancing in the end zone.  What a great team!  There are some beautiful fall colors right there: Browns, Garnets, Golds.. mm perfect color palate for the Holiday this week!