I would like to update you all about Sir Walter my 18 year old Dutch Warmblood retired show horse and his condition.  I was in Ocala about 2 weeks ago, and I was able stay with him a few days and visit with him while he had his second tenotomy procedure.  Before surgery, he was in a lot of pain.  I laid with him in his stall for a few hours the day before his procedure.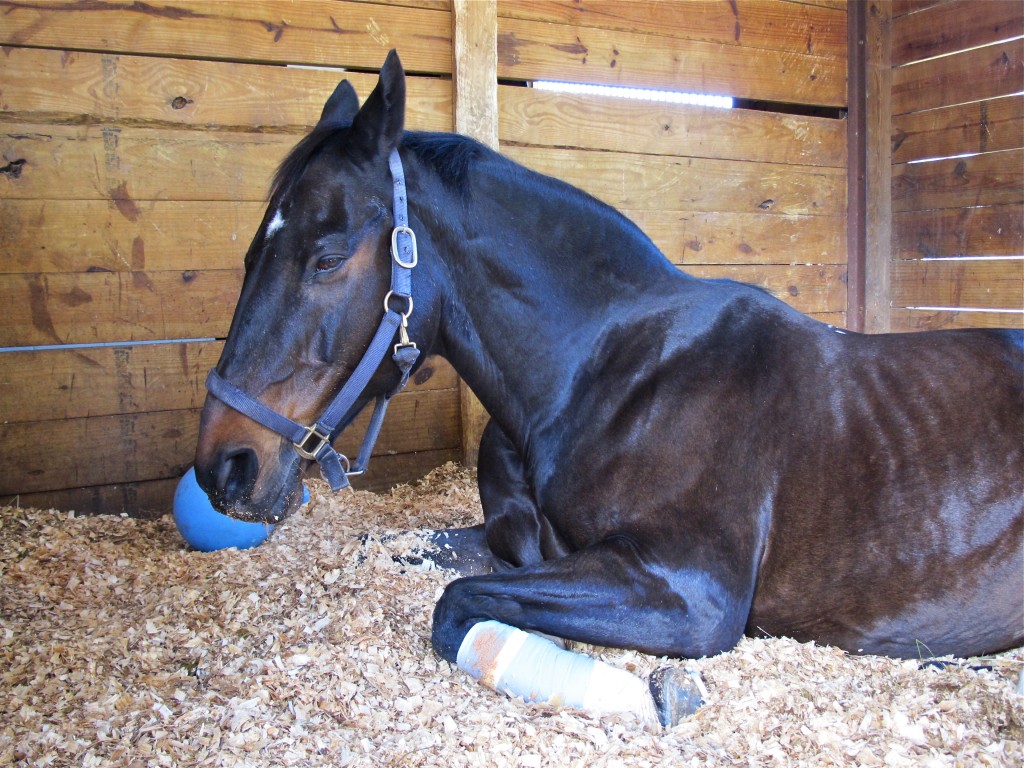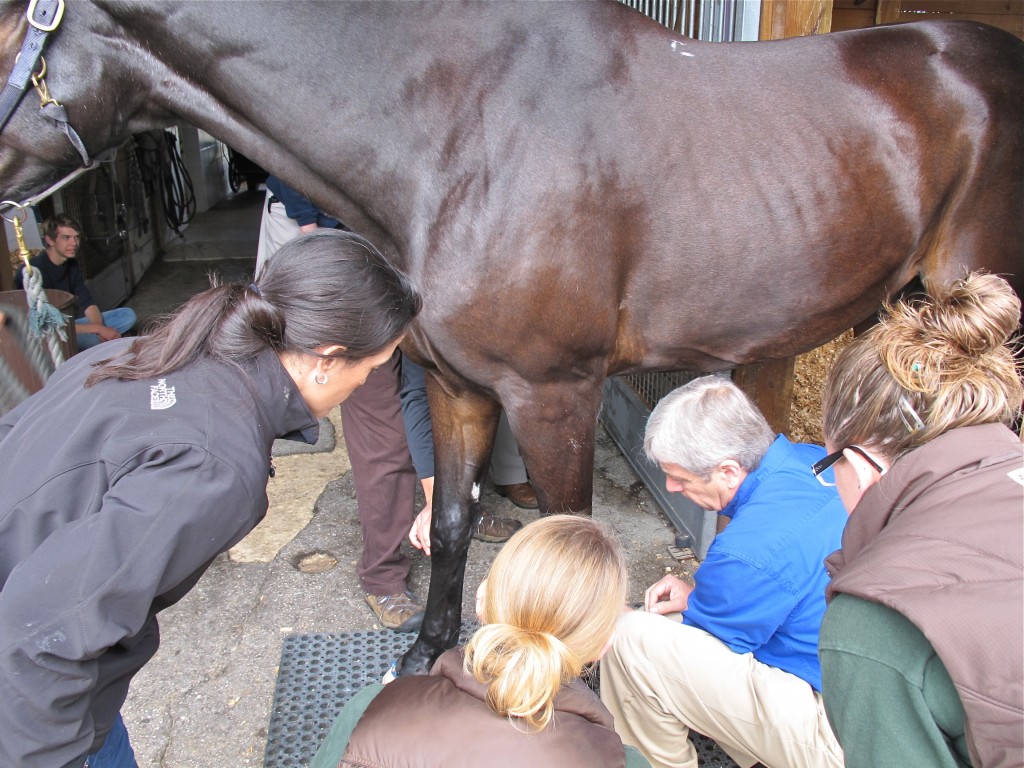 Here is a picture of Walter being assessed by the University of Florida Veterinarian staff.
Laminitis is a terrible disease affecting the feet in horses.  Laminitis has multiple causes, and in Walter's case it is probably due to a recent diagnosis of a metabolic disorder that has affected his endocrine system (very similar to type II diabetes in humans).  We first noticed Walter had rotated in his left front.  He had a procedure called a tenotomy to relieve the pain in his left front over 6 weeks ago.  Just recently, we had to do the same procedure on the right front.  Walter's left front is healing nicely and we hope for the same healing for his right front.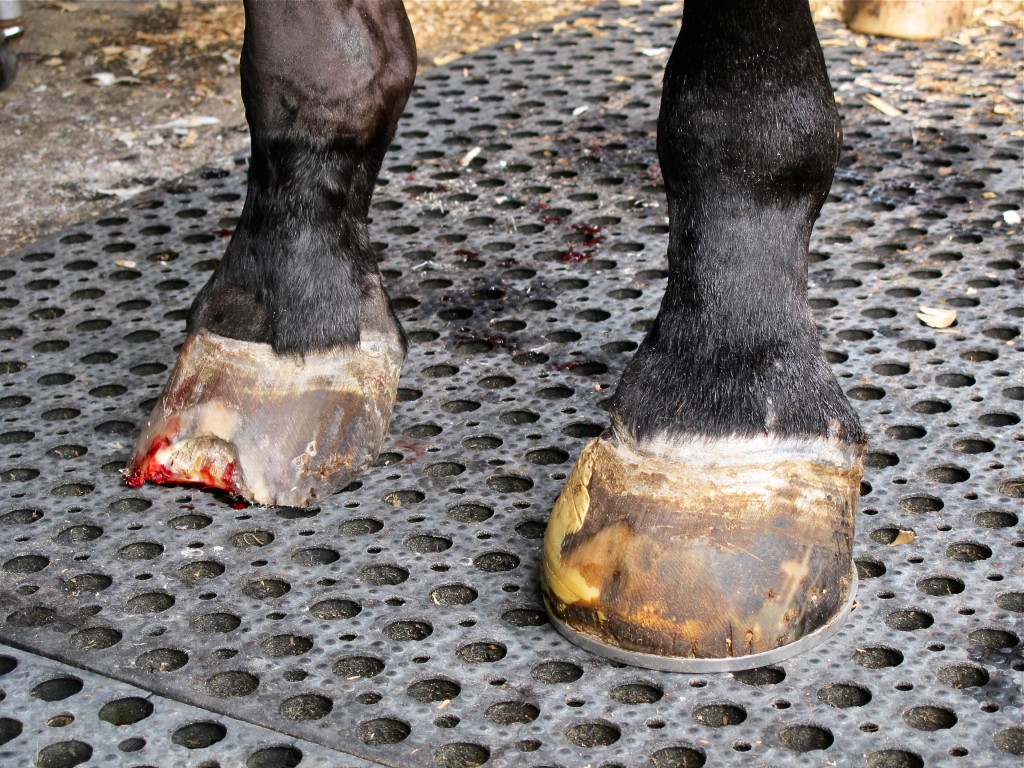 The above photograph is showing his right front after his shoe was taken off.  As you can see, there is a hole cut from his toe to allow drainage of the "bad stuff".
Walter had a lot of attention from the University of Florida Large Animal clinic students and veterinarians.  Sir Walter was very well behaved and knew everyone was going to take great care of him.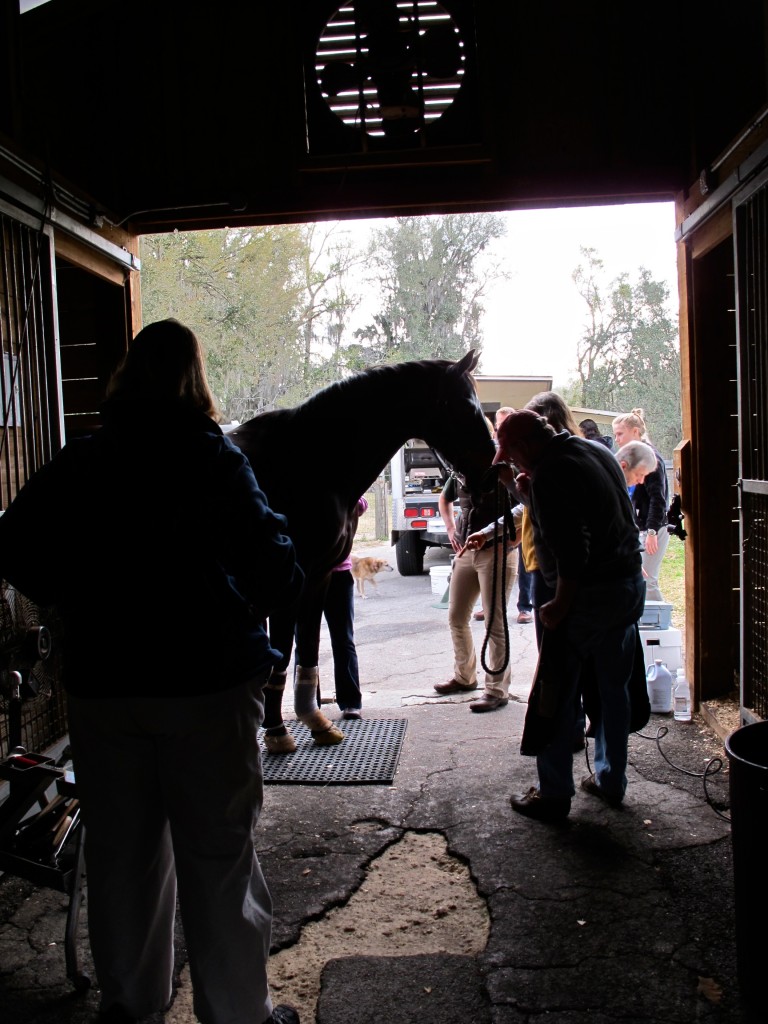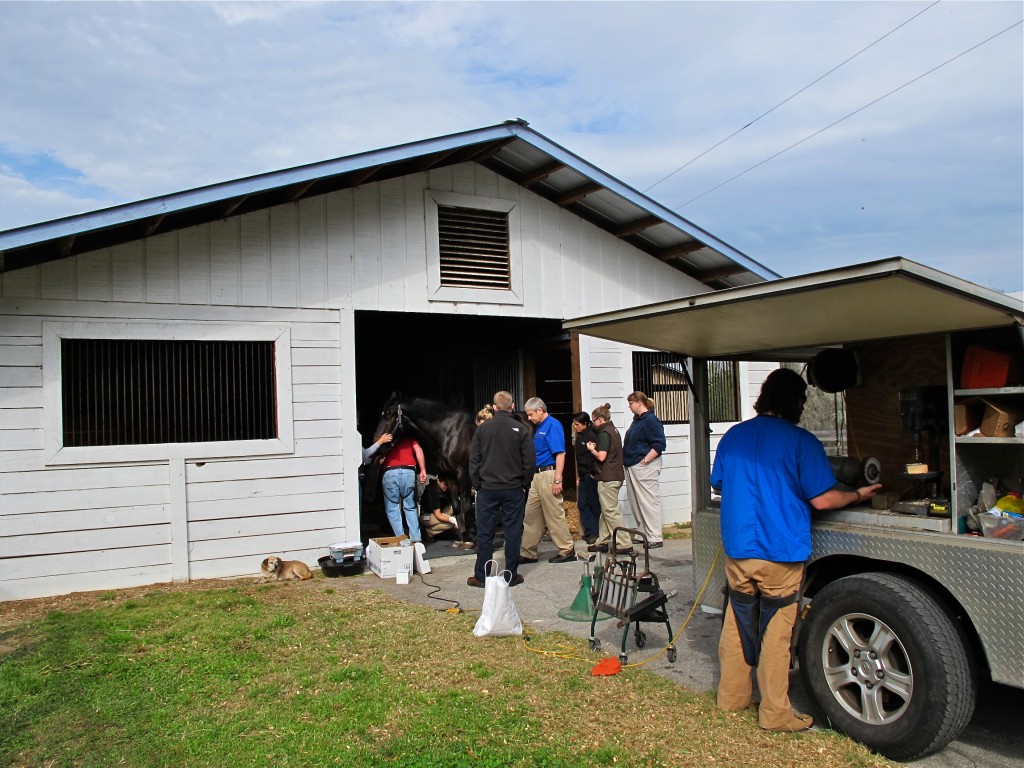 A look at the scene pre-surgery.  Walter was thankful to have such a large responsive crew assisting in this procedure.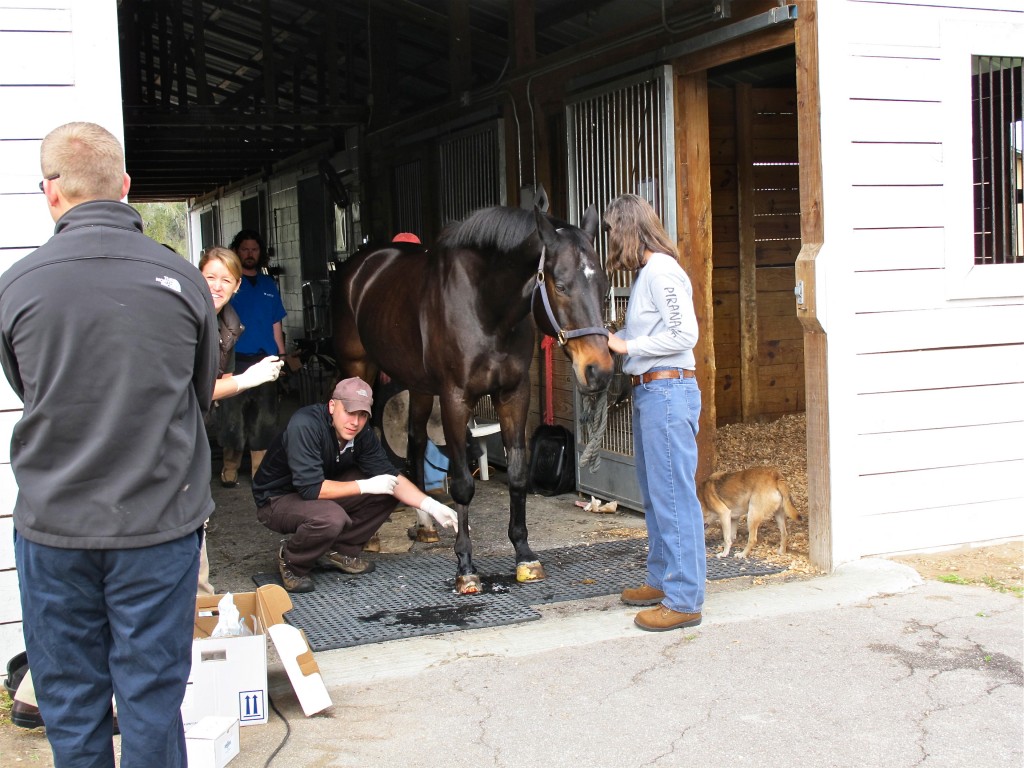 Walter getting "scrubbed" for surgery.  He was a perfect patient. The tenotomy procedure was done inside the barn because it would have been too traumatic for Walter to travel to the hospital.  We are so lucky to have had these wonderful veterinarians travel to the barn to perform the tenotomy.  Thank you UF Large Animal Hospital!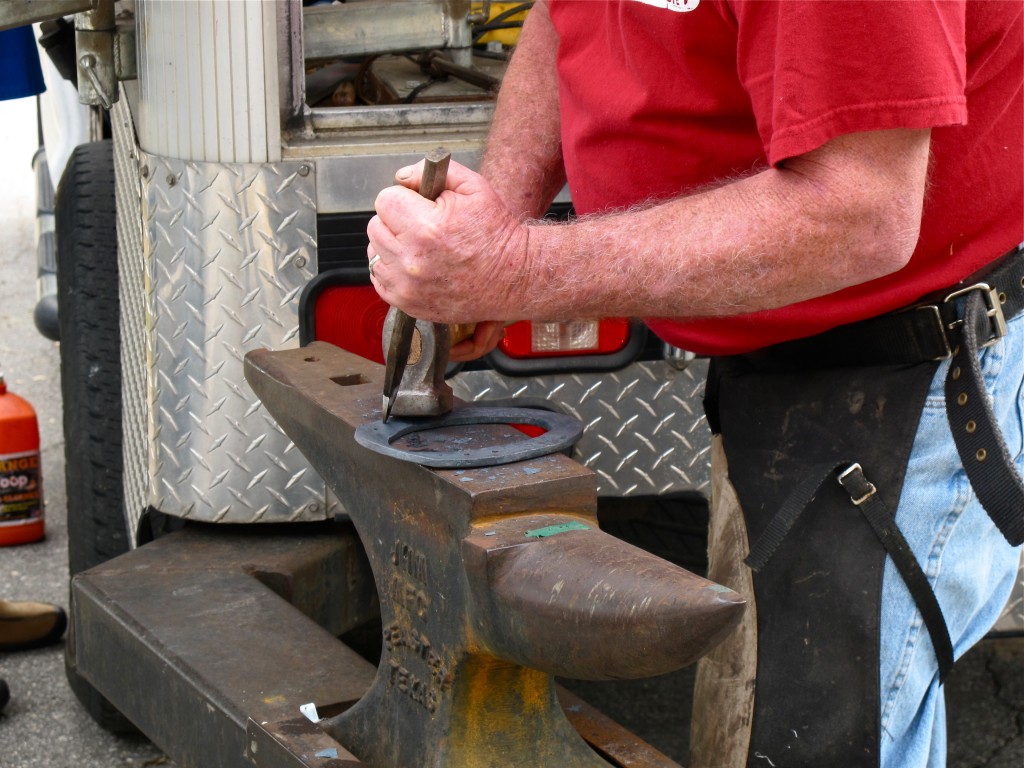 Special shoes are made for Sir Walter because of the laminitis.  Proper fitting and placement is critical in a condition like Walter's.  His horse shoes are customized every couple weeks and monitored by his progress.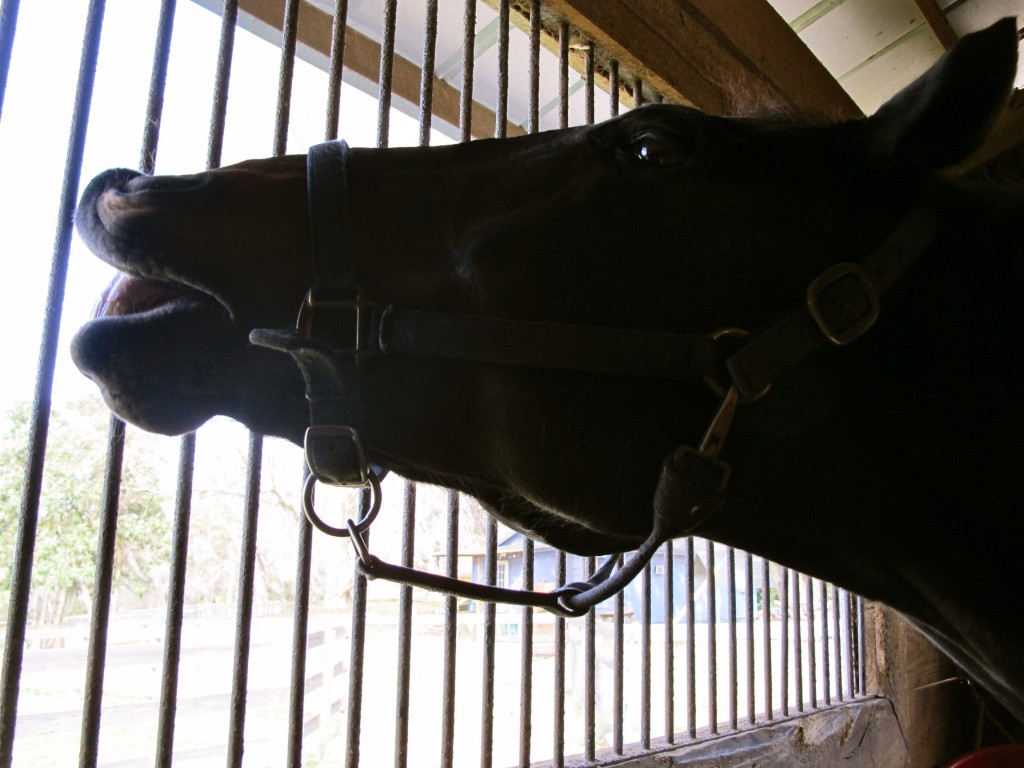 Walter just smiles and says "Hey guys, that wasn't so bad!"  He is now recovering smoothly and in great spirits.  His right front is now on the good track to recovery, he is now much more comfortable.  We are so blessed to have such a great horse who has a strong will to live.  We love you Sir Walter!
Thank you for your continued thoughts and prayers.  For other posts on Walter, please visit:
Praying for My Horse Sir Walter
 Walter Dressed up For Christmas