Fresh Snow & Equestrian Findings From Steamboat Springs, Colorado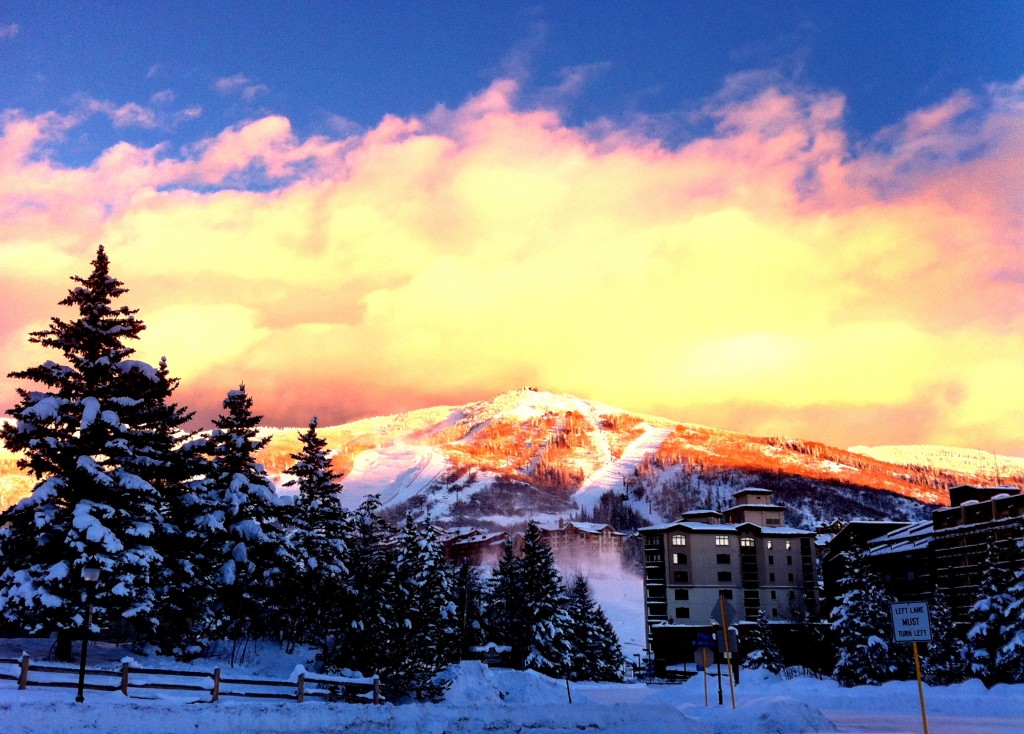 Each year, my family and I spend a week in Steamboat Springs, Colorado.  When I was little, we used to spend summers with our horses and all at a beautiful farm with rolling hay meadows.  Yes, this hunter/jumper gal would be immersed in a western/cowboy culture for 3 months of the year.  But, of course we would horse show in Parker and Estes Park, CO for the series of "A-AA" horse shows on the Colorado Summer Circuit while we were there.  Now, we just spend a week usually at Christmas time to ski fresh powder in this amazing ski town known for Olympic ski training.
We always stay at the Steamboat Grand Resort right at the ski mountain.  It's perfect for ski-in and ski-out and they have the greatest after ski hot tub, sauna, and steam room for muscle relaxation 🙂
A few Equestrian Findings from the Steamboat Grand were found around the cabin: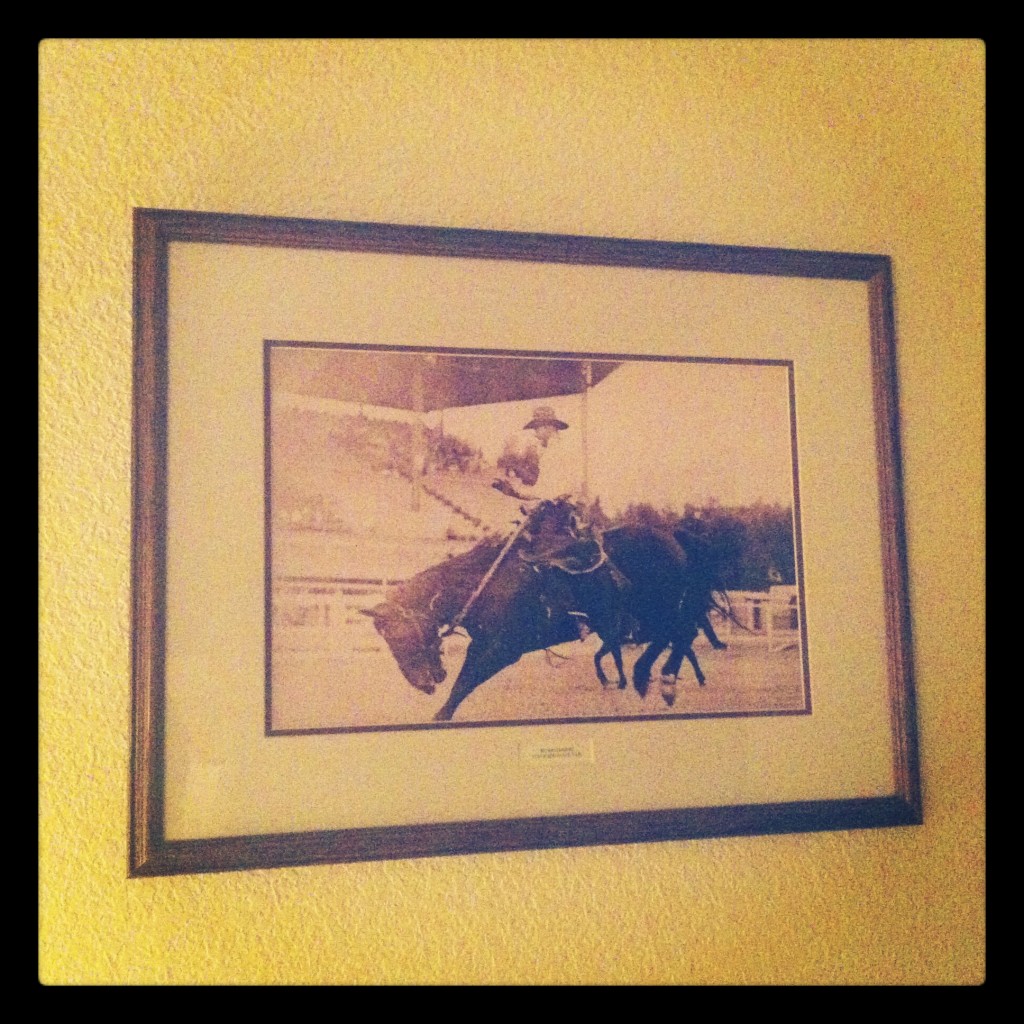 All of the rooms are decorated with old cowboy western photos along with vintage Steamboat photos.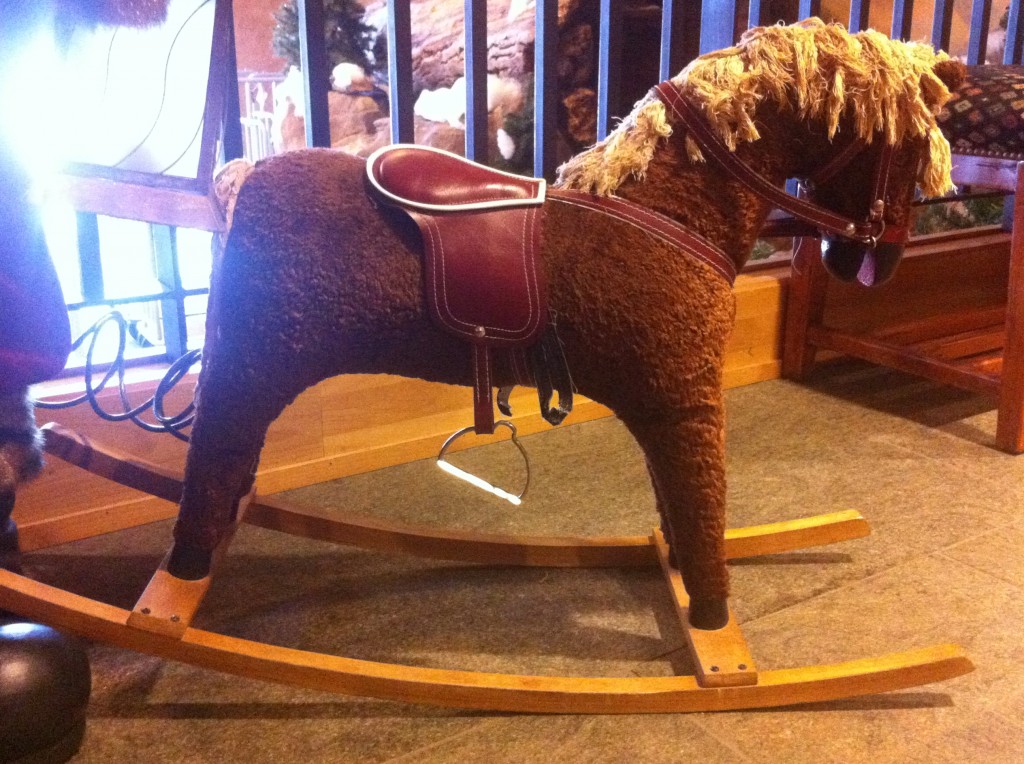 The famous holiday rocking horse is at the front door to greet you… I love this guy!
For more information on Steamboat Grand, please check out: http://steamboatgrand.com
Moving downtown: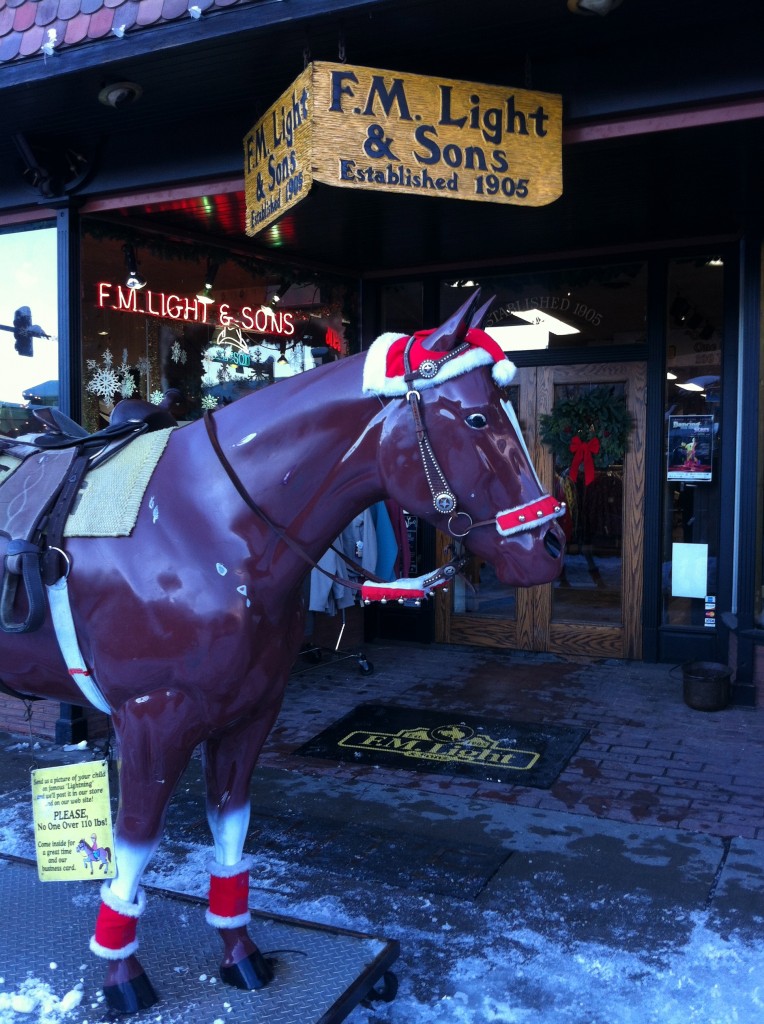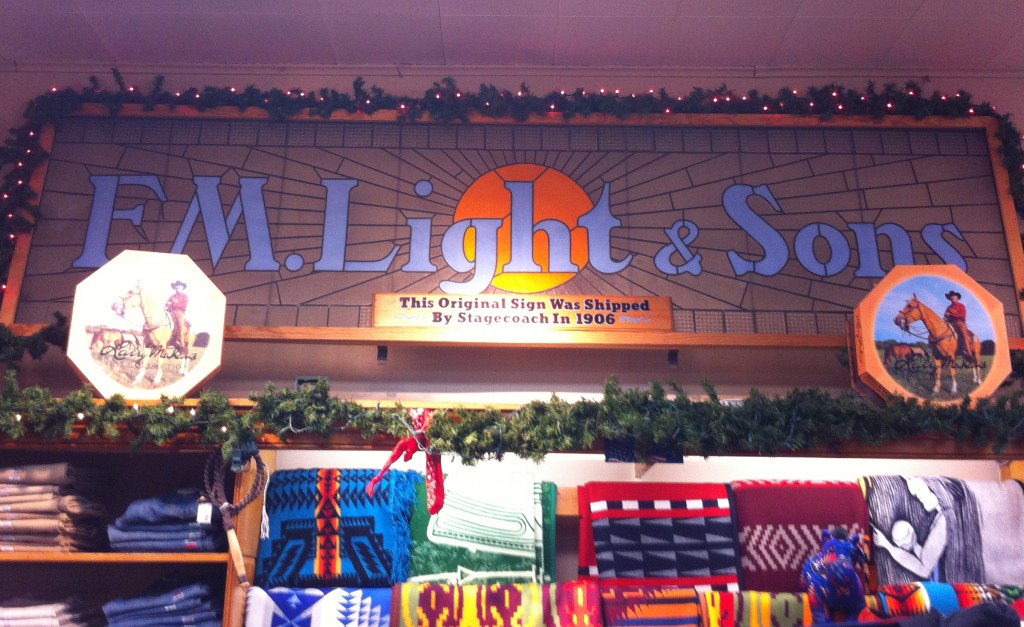 Of Course, I stopped at my all time favorite store in Steamboat Springs: F.M. Light.  Ever since I was a little girl, I loved shopping at F.M. Light.  The children's section is still awesome with lots of stuffed ponies to play with along with little cowgirl and cowboy boots. Check out the post I did last year Here.  F.M. Light is also where I got my very first "real" cowboy hat.  I still remember I would bring it in to have it professionally steamed when the curls would fall down.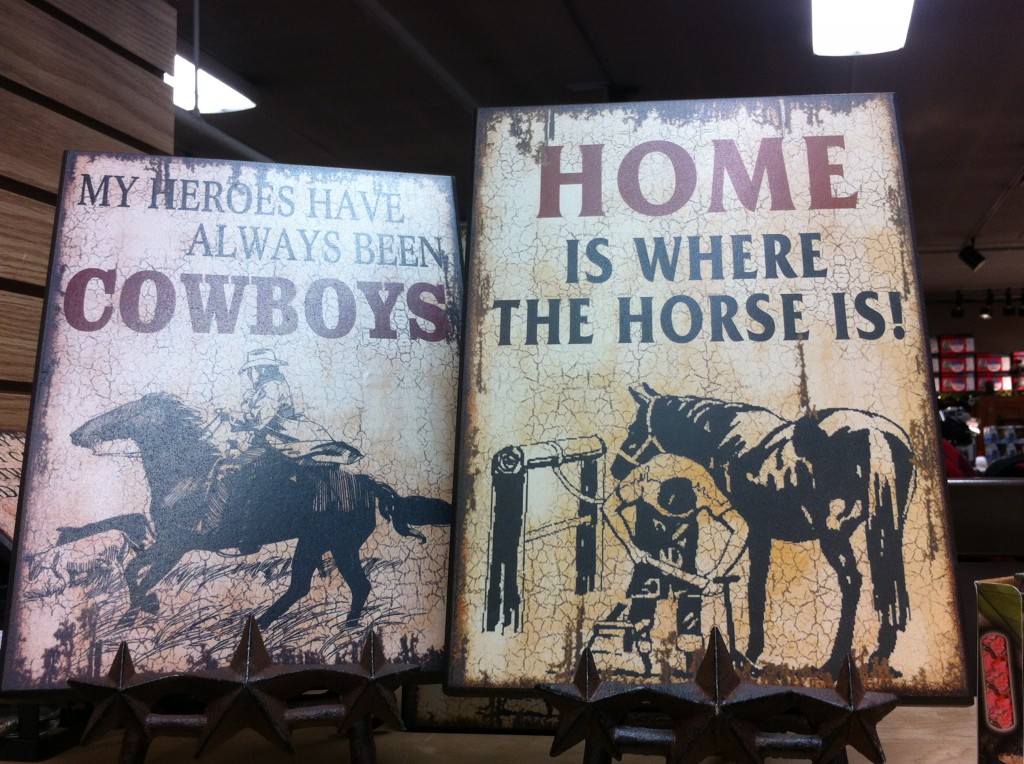 I was lucky enough to meet Lindsay Dillenback,  who is now one of the new owners of F.M. Light.  She is a 5th generation family member of the original founder of F.M. Light… talk about family history!  F.M. Light originally began selling shoes in 1905, and then became a mens suiting store…. and now check it out today: one of the best western stores for over 100 years in business.  It's truly a historic Gem.
"Even in mainstream fashion we are still seeing the western detail, especially this year" explained Lindsay.  I agree, and there are so many different styles of boots with colored embroidery and stitching details that you really need At Least one "trendy" pair of cowboy boots.  If you can't find a pair of cowboy boots or cowboy hat in this store, then, I wouldn't know what to tell you!
For more information on F.M. Light, please visit: http:// fmlight.com/
Next stop on Main Street: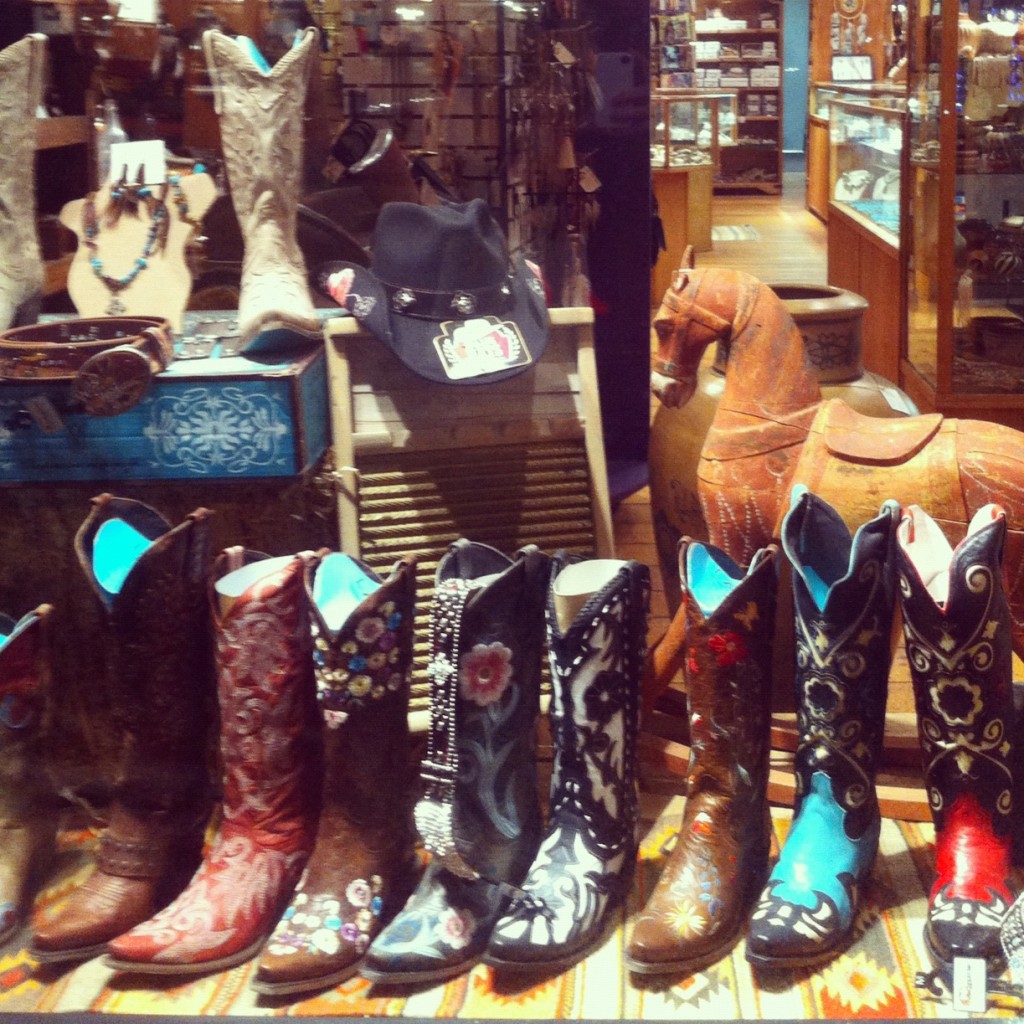 A newer store on Main Street I found is called Cowboys & Indians.  This store had a vintage-western feel with lots of antique horse tack like bridles, bits, saddles, and even old western spurs!  This western horse-inspired store had a small selection of boots, but very elegant and feminine at great prices!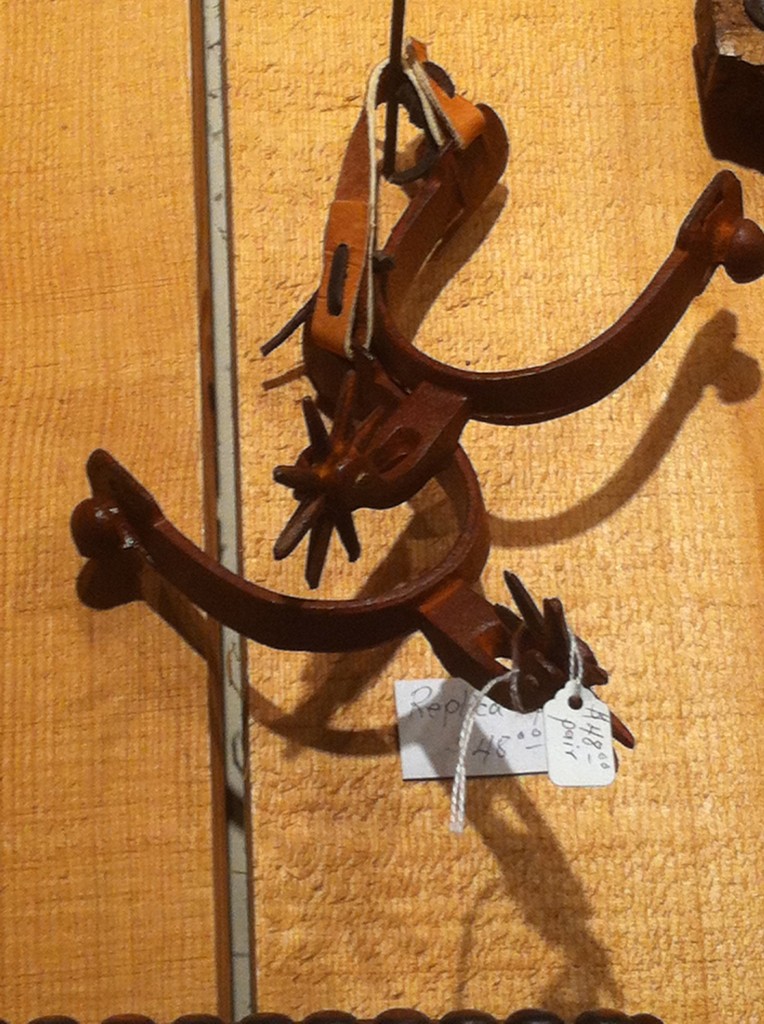 Hang up a pair of rustic spurs on the wall, and ta da!  Love Love Love!
For more information visit: http://www.cowboysandindiansonline.com/
Moving into the Franklin Mall on Main Street: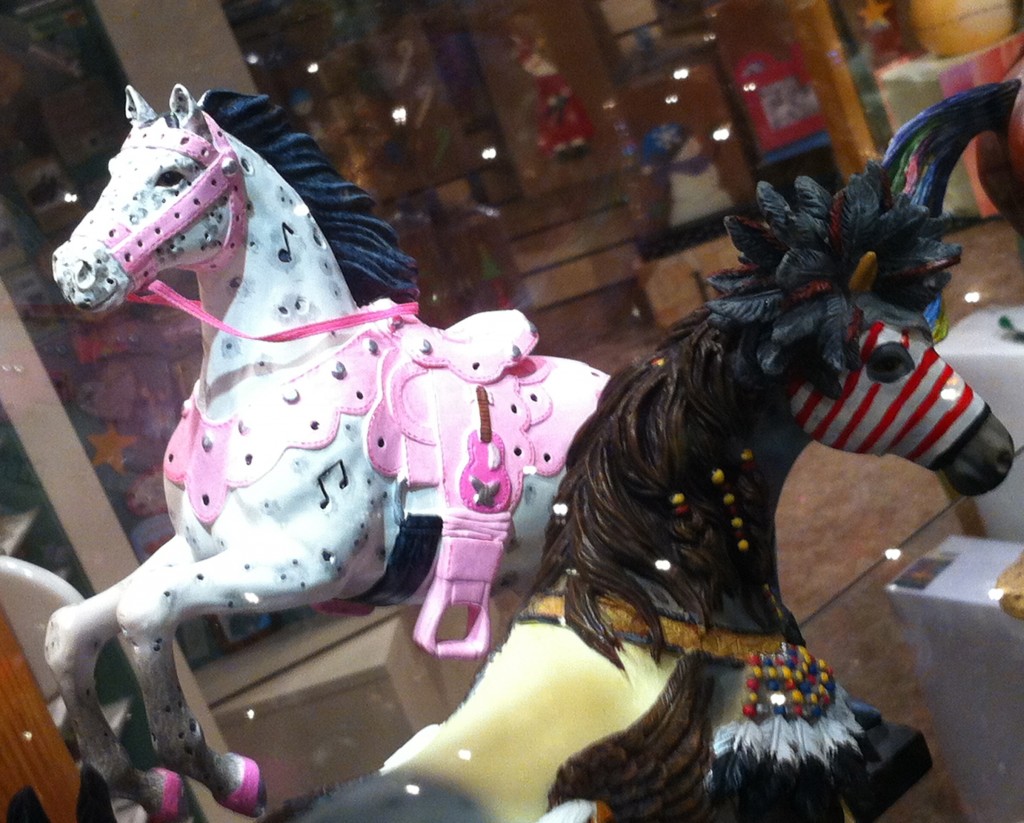 It feels like Christmas time all year round in Favorite Things. I love gathering my horse ornaments and gifts from this store, which is also on Main Street.  From Painted Ponies to picture frames, this store has it all for great gift ideas.
For more information on Favorite Things, call: (970) 870-0433.
Right across from Favorite Things in the Franklin Mall  is Mountain Traditions…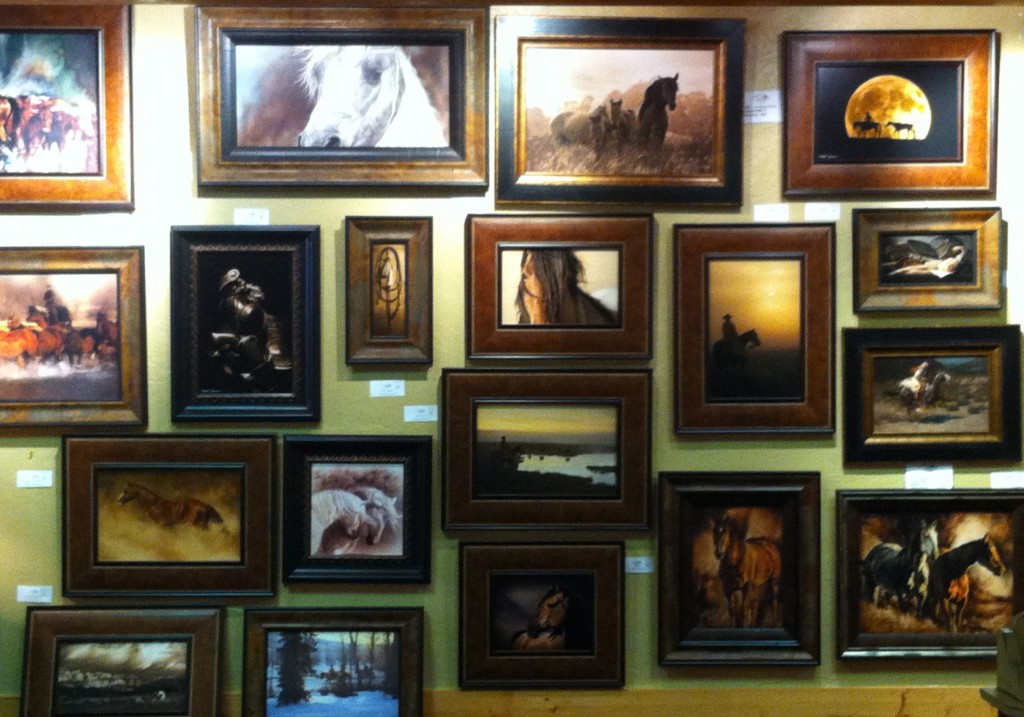 Beautiful horse wall art… simply jaw dropping.  If you are looking for the perfect horse painting for your living room, look no further than here.  They've got a tremendous selection of beautiful framed equestrian art.  For more information visit: http://www.mountaintraditions.com
Each year I go back to visit Steamboat, I run into more horse and equestrian inspired stores, merchandise and scenery.  We also visited our favorite horses in the snow for pictures, along with some other rustic barns.  Take a peak: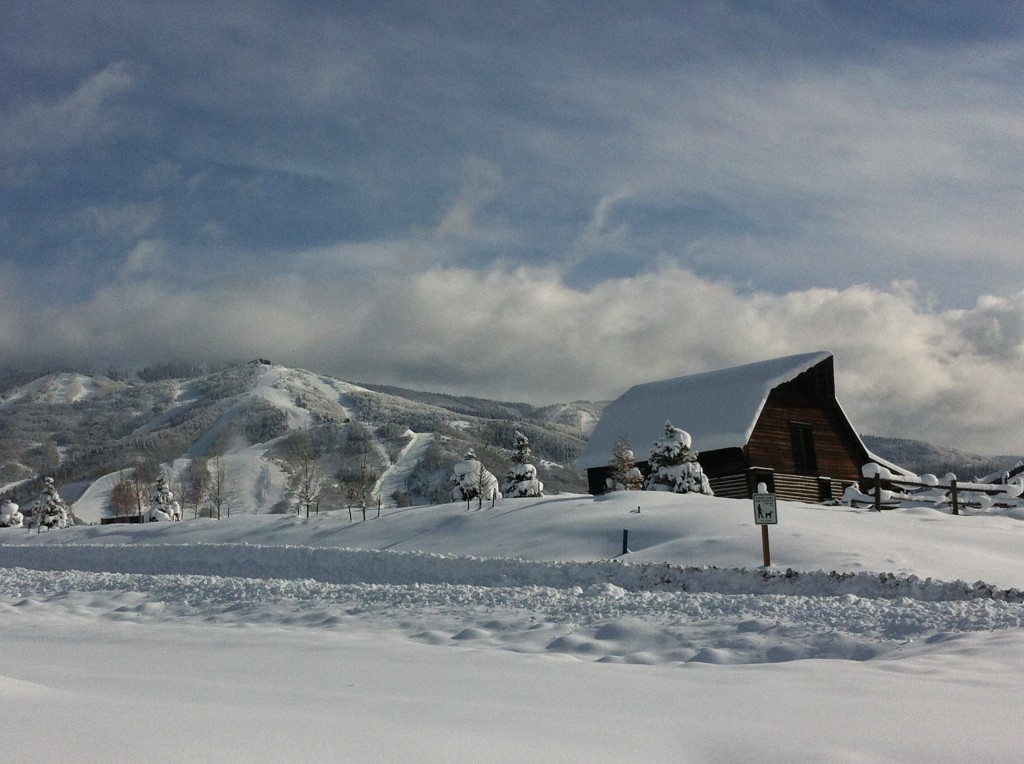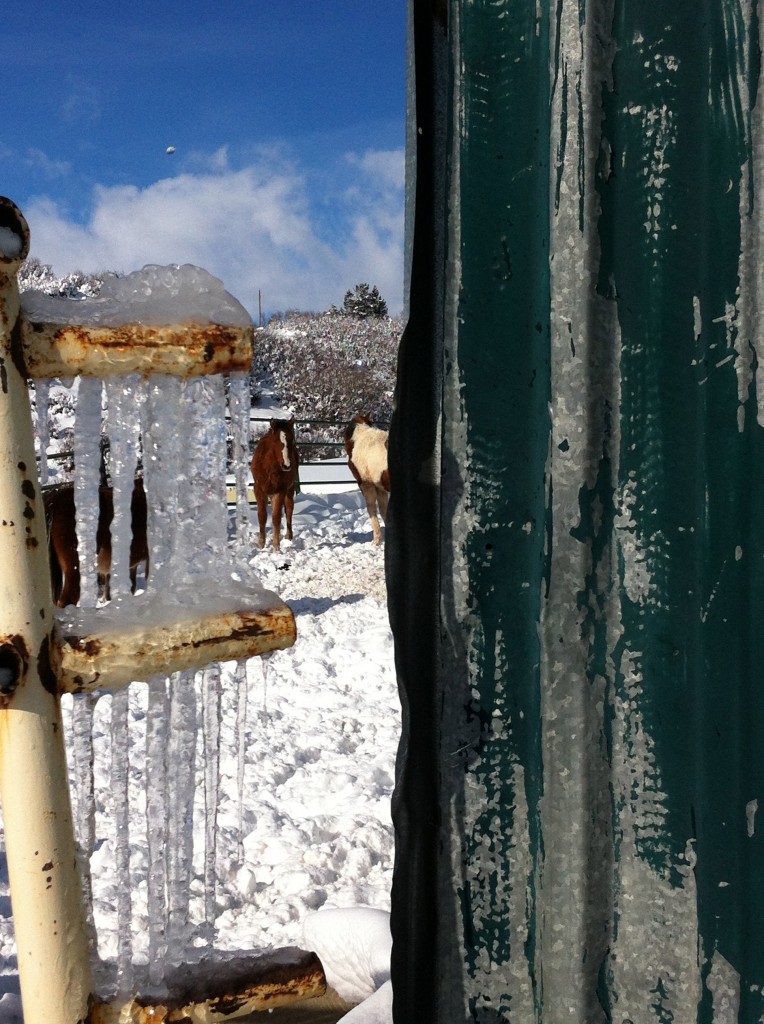 How was your Christmas vacation?  Did you go anywhere with snow or horses?  Let me know… I'd love to hear it!