Wine & Cheese: Yes, Please!
Everyone loves a good wine and cheese night. What better way than to pop open a bottle in equestrian style?!
Let's face it, most of us are guilty for buying based on the labels… Especially if it has a horse on it, right?!  Well, here are some of our faves for that fabulous wine and cheese party you're dying to throw on Saturday night:
Dark Horse Wine
If you like the dark bay and black horse varieties, we think you'll mesh well with Dark Horse Wine's Cabernet Sauvignon, Chardonnay, and Big Red Blend varieties, so… where's that bottle opener again?
Wild Horse 
Even the most solid-gold horses have their crazy days, so we're guessing you know what it's like to be aboard a wild horse. Well, it's time to have a taste of a Wild Horse of a different color.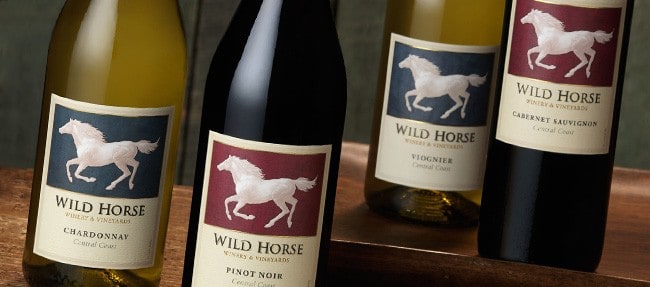 14 Hands Wine
Let's say you've spent your show day hanging out by the pony ring. Pony moms and trainers alike know that that the cuteness of the jodhpurs and bows gives way to some stressful times. After that last small green pony class, kick your feet up and relax with a bottle of 14 Hands Wine!

Iron Horse Wine
The iron horse has pulled into the station! Named an Icon of the American Marketplace, Iron Horse Wine is a name respected by the loftiest of American citizens. You and your friends can relax in presidential style as you sip on one of their sparkling wines (Iron Horse's sparkling wines have been served in the White House during the last five consecutive presidential administrations)!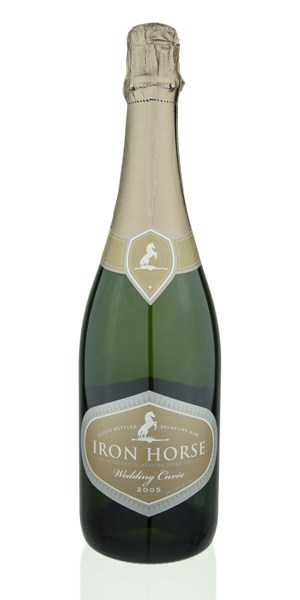 Paint Wine
If you love the color,  perhaps you should check out Paint Wine.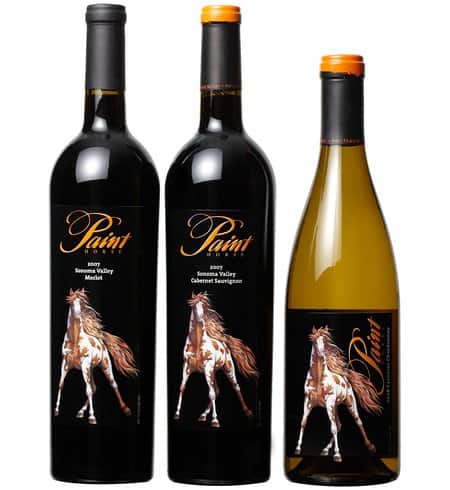 Wine Accessories
To go along with your wine, don't forget to check out these adorable equestrian wine charms from Dover Saddlery.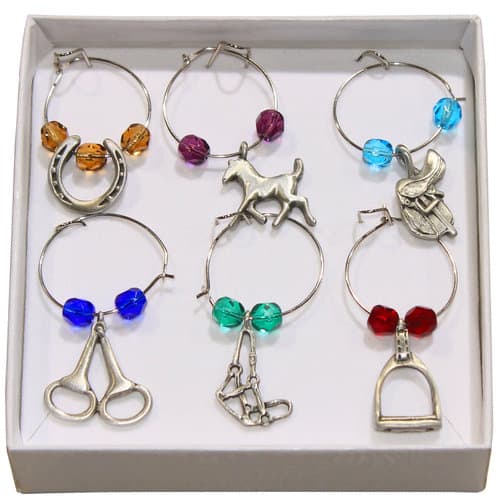 For that wine and cheese night, you're going to need an equestrian-themed cheese board. Check out those below, which are available from Soundview Millworks. We've been obsessed with their bit handle cheese boards, which utilize different combinations of wood for beautiful design. Whether your discipline is hunter/jumper, polo, eventing, or dressage you'll be able to appreciate these . Be sure to ask for Grant: he will even customize  your logo for you!
It's just plain better to entertain in equestrian style, so keep these wines and accessories in mind for any equestrian event you plan on hosting. Guests will appreciate your attention to detail!