Vintage Equestrian Findings in Charleston, SC
So, As some of you know, I am in Charleston South Carolina for the summer.  It is very exciting here, and the history is simply overwhelming and absolutely awesome.  I have been finding myself rummaging through lots of vintage shops and finding the most adorable equestrian pieces.  Take a peak at some of the latest home decor findings listed below at the Antique Mall of Charleston: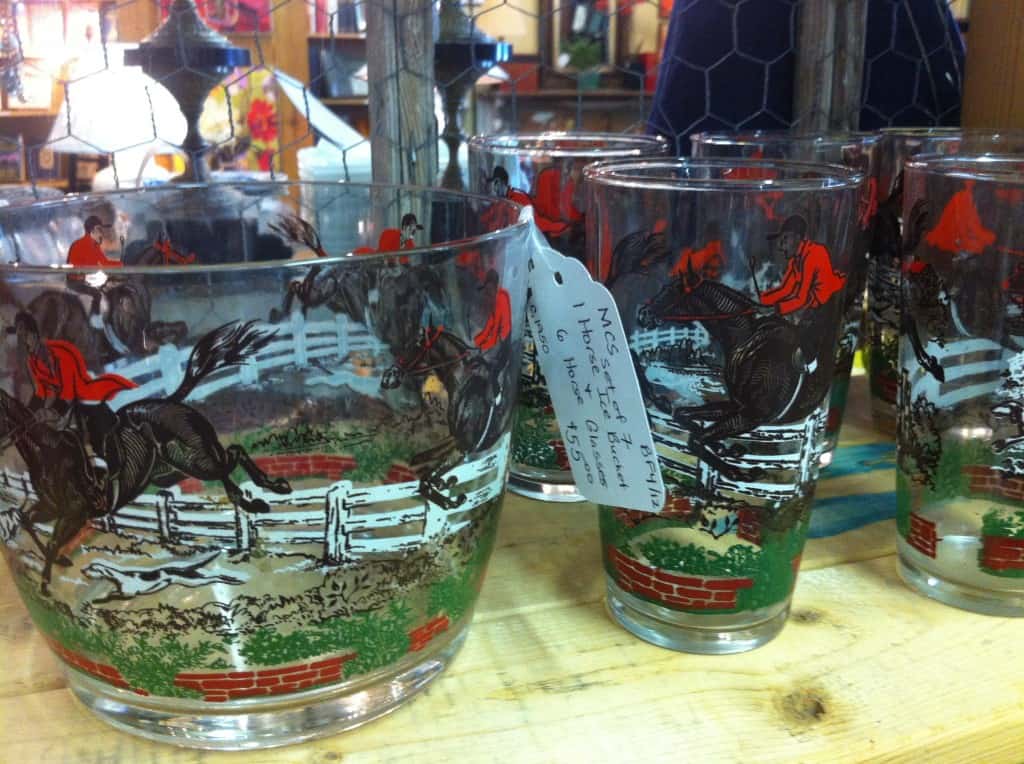 How fabulous is this glass set?!  (Sorry my friends, I snatched this one up as quick as I could!)  This equestrian hunt scene glass ice bucket and 6 piece tumbler set truly stole my heart, and for just $55.00 I thought it was a steal!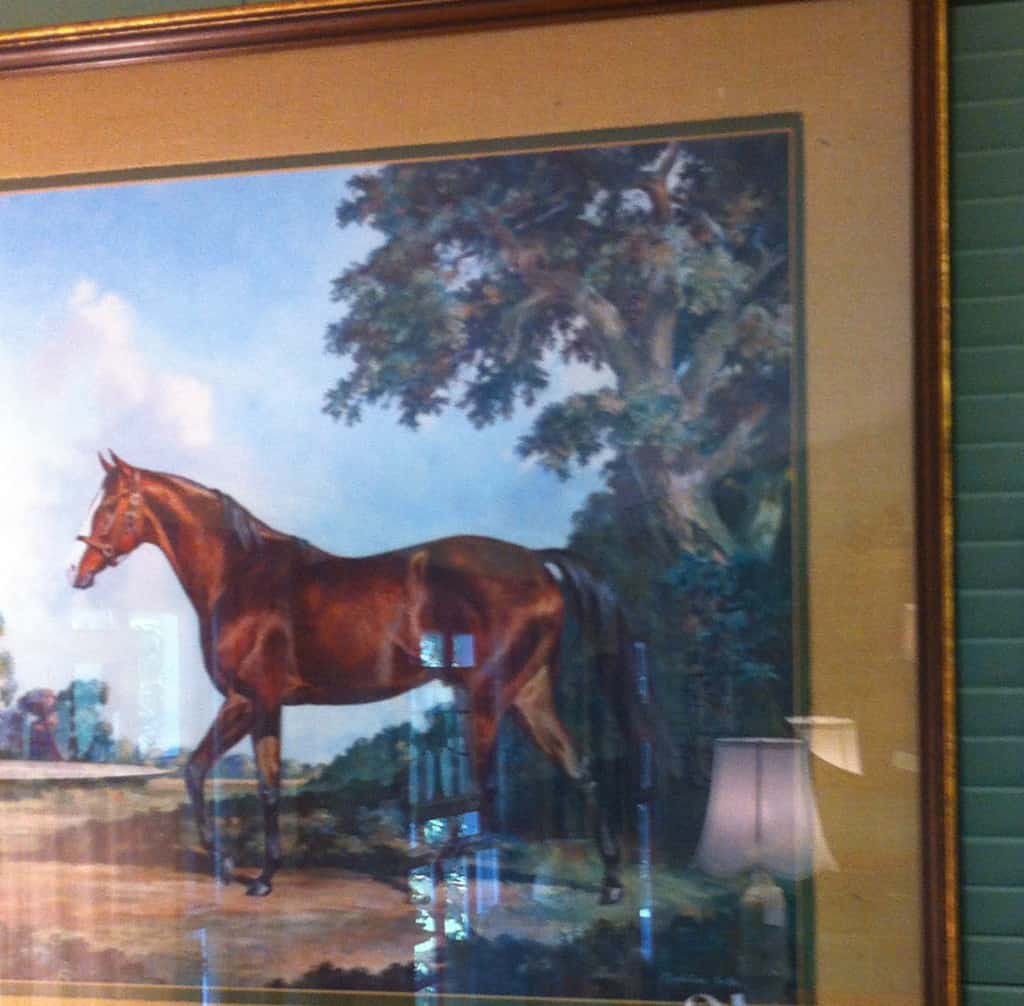 Vintage horse portraits in hemp matting and gold plated frames are a great piece for the living room.  I love the colors in this one.. (pardon the glare– the pictures were took with an iPhone!)
Until next time y'all… if you have any fun antique shops by you, I suggest stopping in.  Horse events are historic, so you might find something extremely valuable to you sitting on one of the shelves!