Showcase Your Favorite Ribbons: The Ribbon Box Designed By McGuinn Farms
Growing up showing in Hunter/Jumpers, numerous prizes of mine have collected in storage.  Riding and showing in green ponies to regular pony divisions, junior to amateur hunters, many ribbons have collected from horse shows such as: zone finals, Pony Finals, Devon, and the National horse show (and more!)  I just went through all of these ribbons from storage and placed them in the fabulous furniture piece by McGuinn Farms.  This is the perfect piece for any equestrian home or barn to display your prizes.
Here are just a few of the ones we collected from storage (a few more than I remembered!)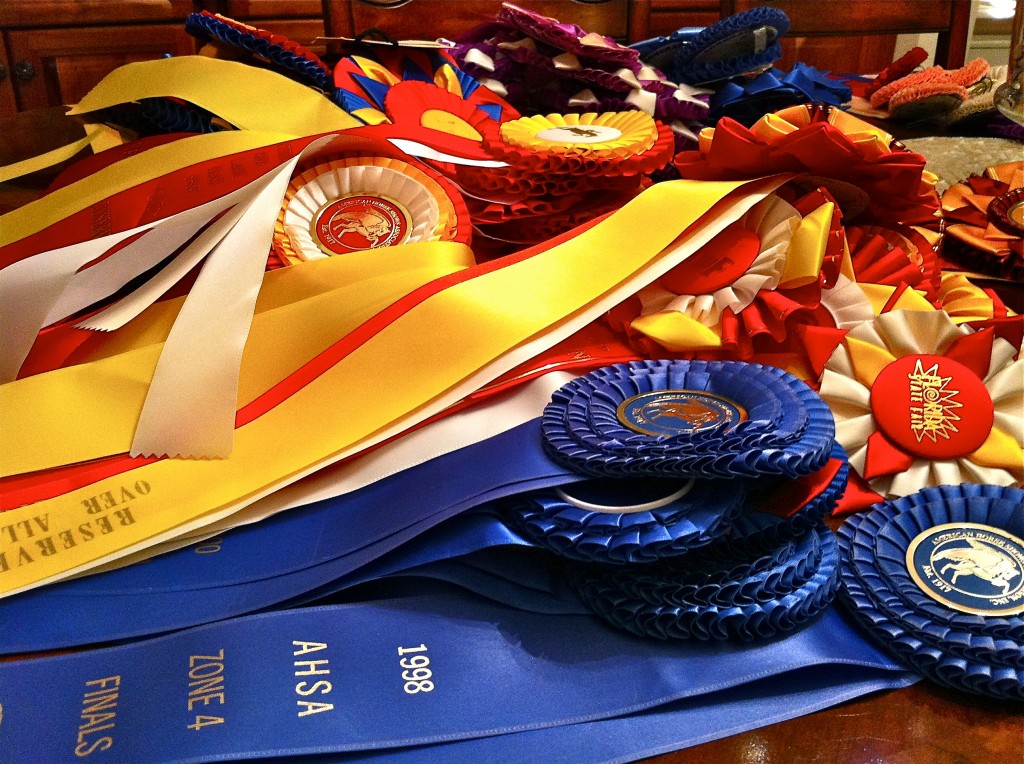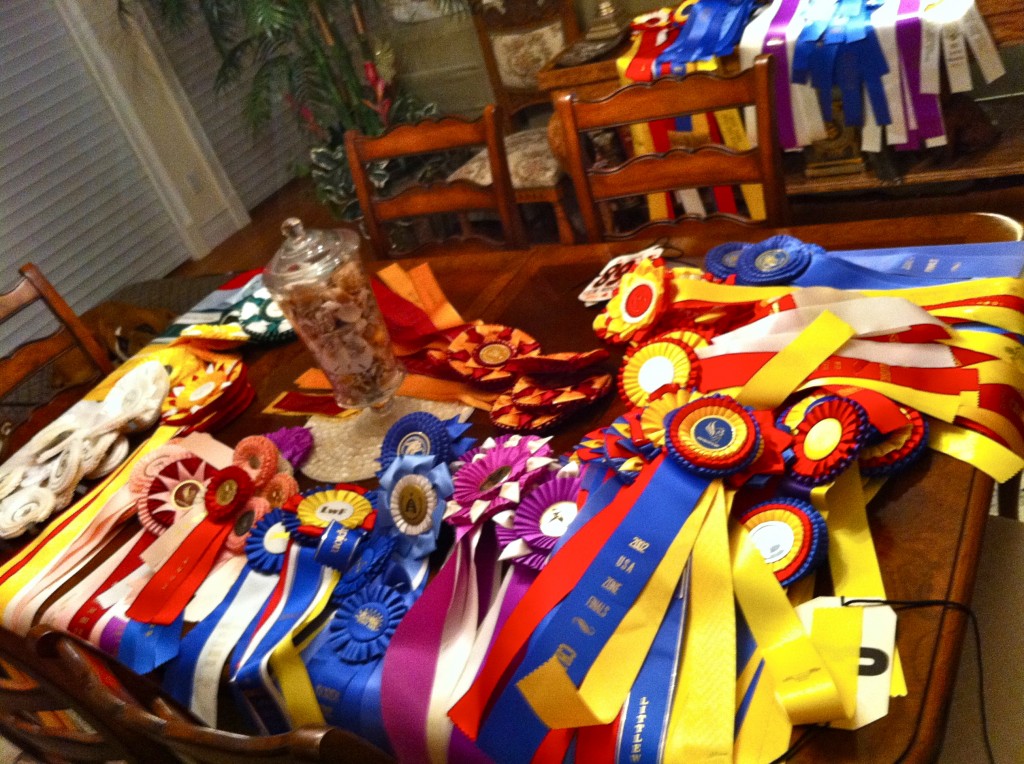 All of these horse show ribbons fit beautifully into this fabulous furniture piece: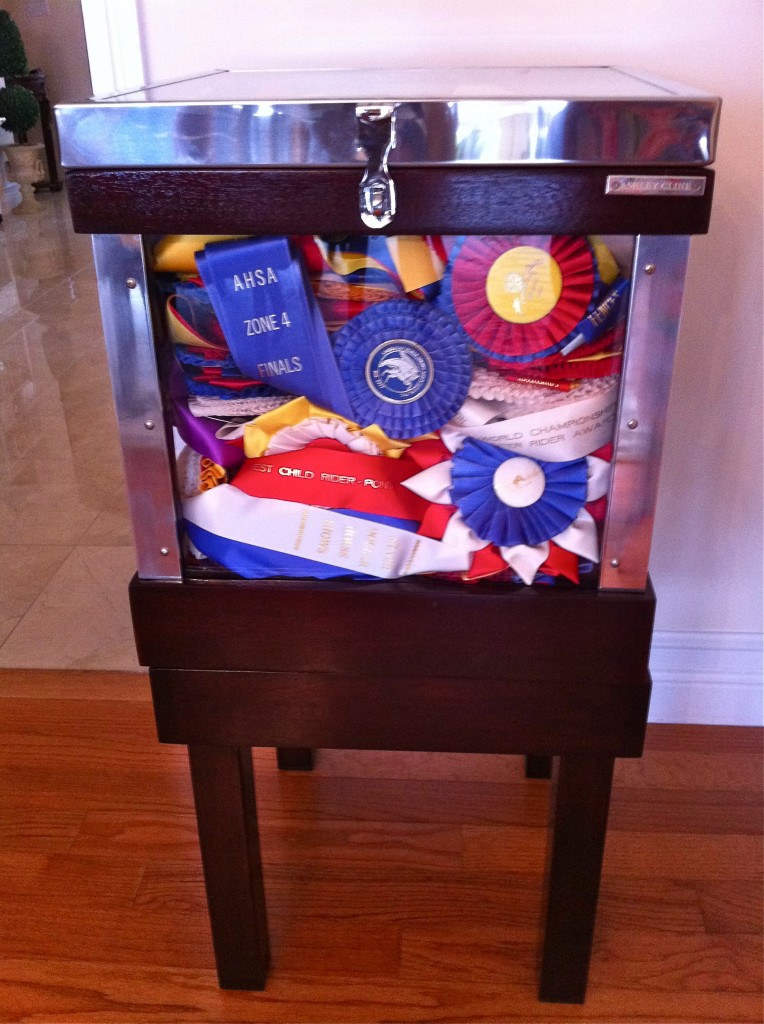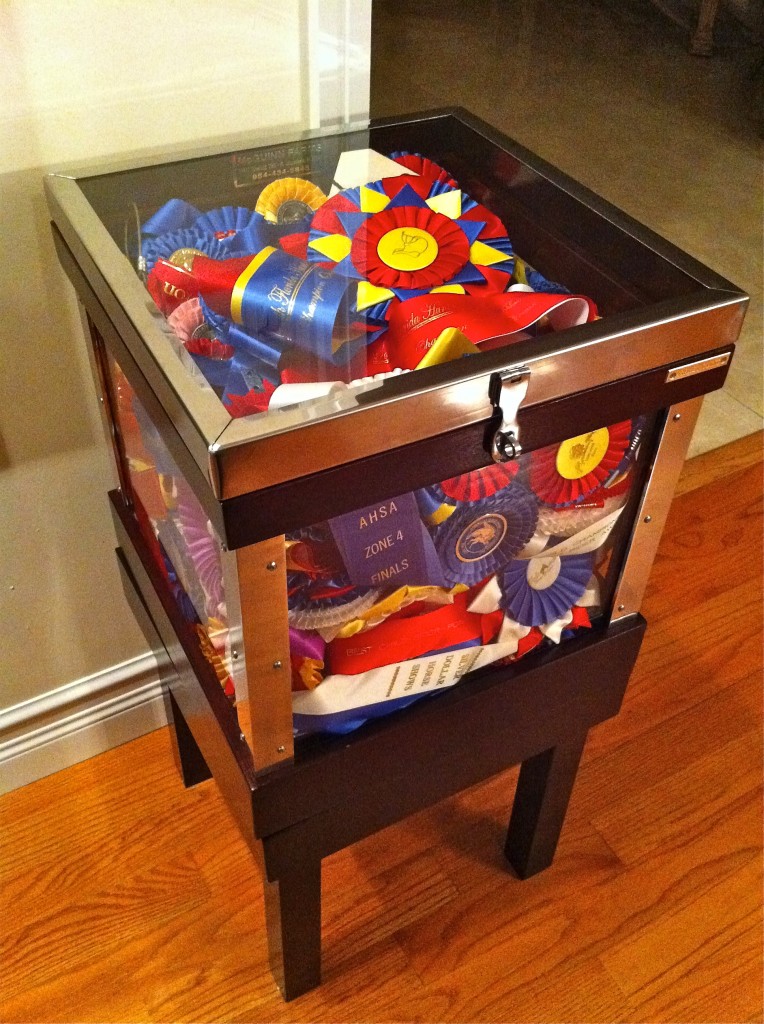 I absolutely love it!  It's a great way to store your horse show ribbons in a new and functional way.  The wood finish and mirror accents are classic and traditional.  Mcguinn Farms has been around since 1948 located in Ft. Lauderdale, Florida.  Their tack trunks are world famous and have traveled to World Cups, Olympics, Indoors, and other National horse shows.  For more information contact McGuinn Farms for pricing and ordering.