While visiting Worth Avenue this past weekend, some friends and I stopped in the lovely Hermes Paris store, and Ralph Lauren Flagship store.  I always say, even if you quit riding (the thought kills me..) but, A saddle is a great accessory for a wall in your house.  Hermes dresses their store with saddles and riding accessories coordinated a nice merchandising layout.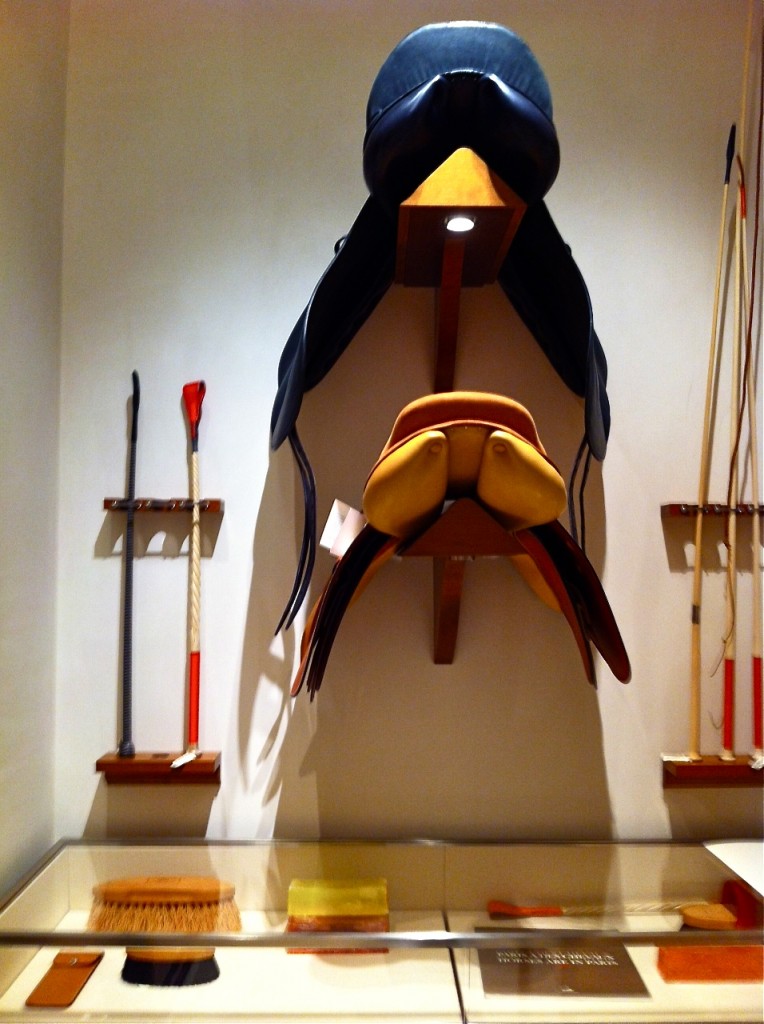 *Iphone photo above by Jonathan Brownfield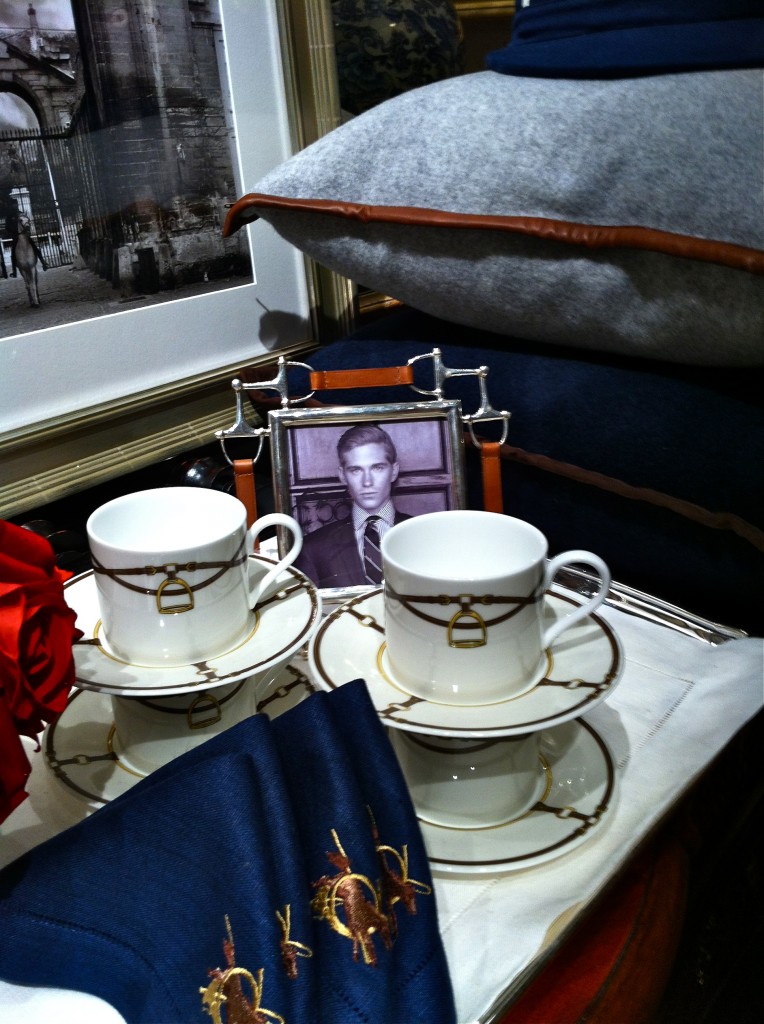 These Ralph Lauren home accessories simply state the classic and chic equestrian style.  Leather trimmings on pillows, stirrup accents, horse bit frames, and fox hunting style napkins all make a beautiful compilation.