Equestrian Monochrome Interior Inspiration
Horse-inspired interiors are popping up everywhere, even in big home decor stores.  Monochrome and neutrals are classic in equestrian style, presenting a beautiful way to display an office or bedroom of your home.  Here are a few items to inspire a room or wall of your home, office, or barn.  Enjoy!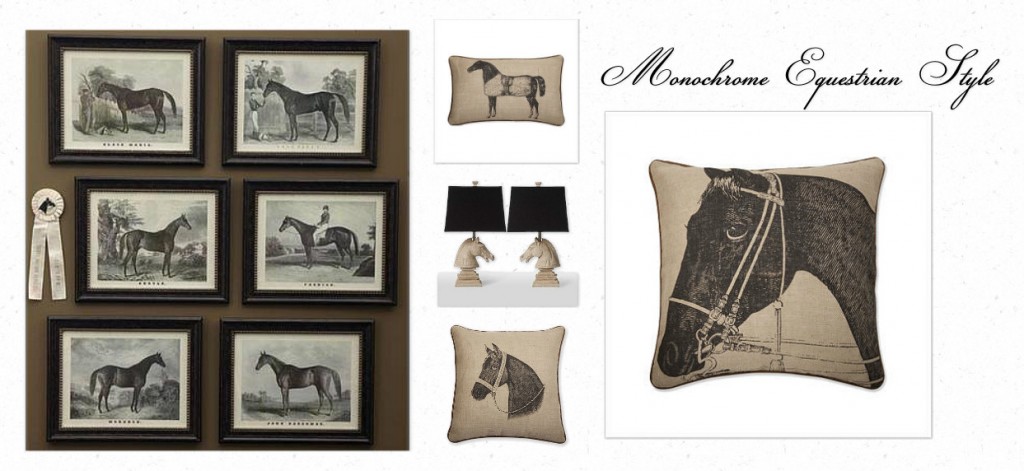 Grand Champion Wall Print is by Home Decorators Collection.
Horse pillows are by Thomas Paul
Horsehead Lamps are by Barbara Cosgrove.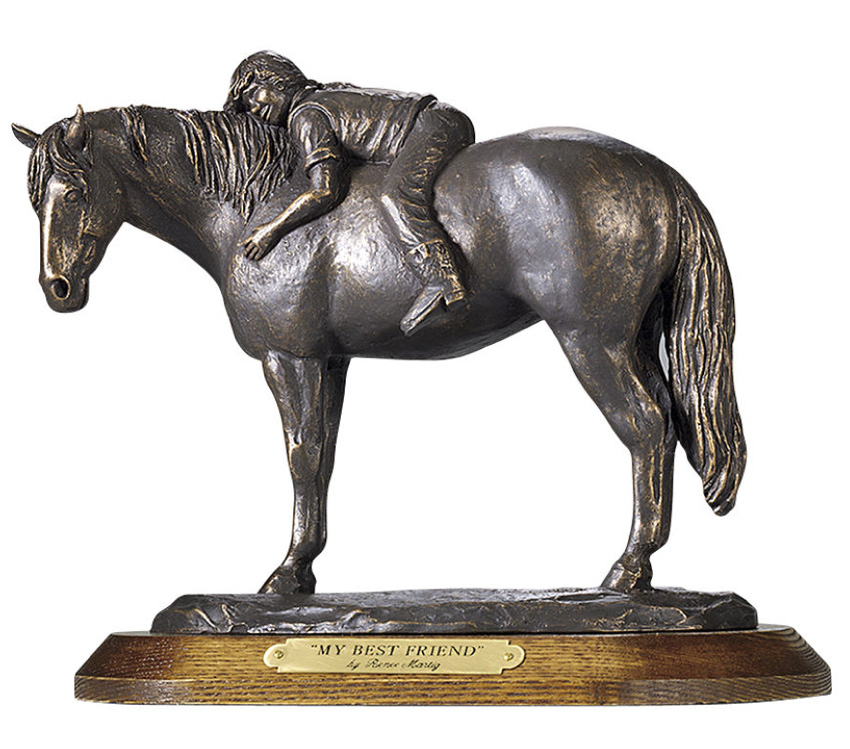 "My Best Friend Statue" is found at BackInTheSaddle.com
I know many of us feel like our horse is our best friend, at least I know my horse is!  This statue is a perfect example of those days you just want to snuggle up and hug for horse.