Cracker Barrel Equestrian Style
Okay, hold your horses… get ready for this one…
My mother sent me a photo of what the car looked like when she came home from Cracker Barrel this morning. You will NEVER guess what she found…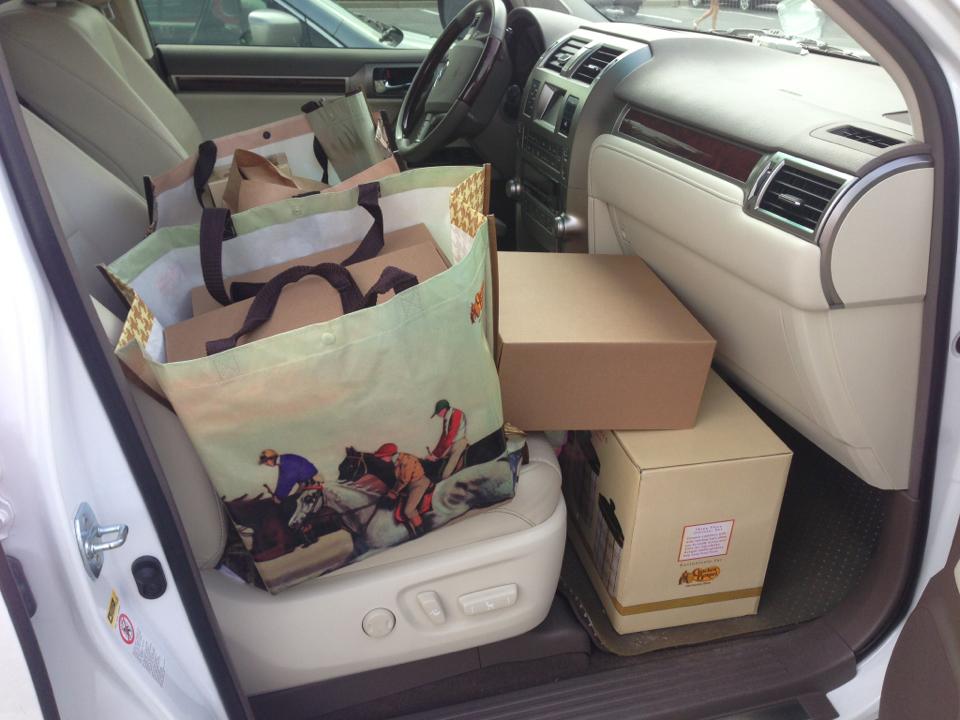 Cracker Barrel has some FABULOUS equestrian style dinnerware currently.  Hurry up and get to your nearest country store to snatch these beauties up!  Special thanks to my mother, Kathy Cline, for buying out the entire Ocala, Florida region….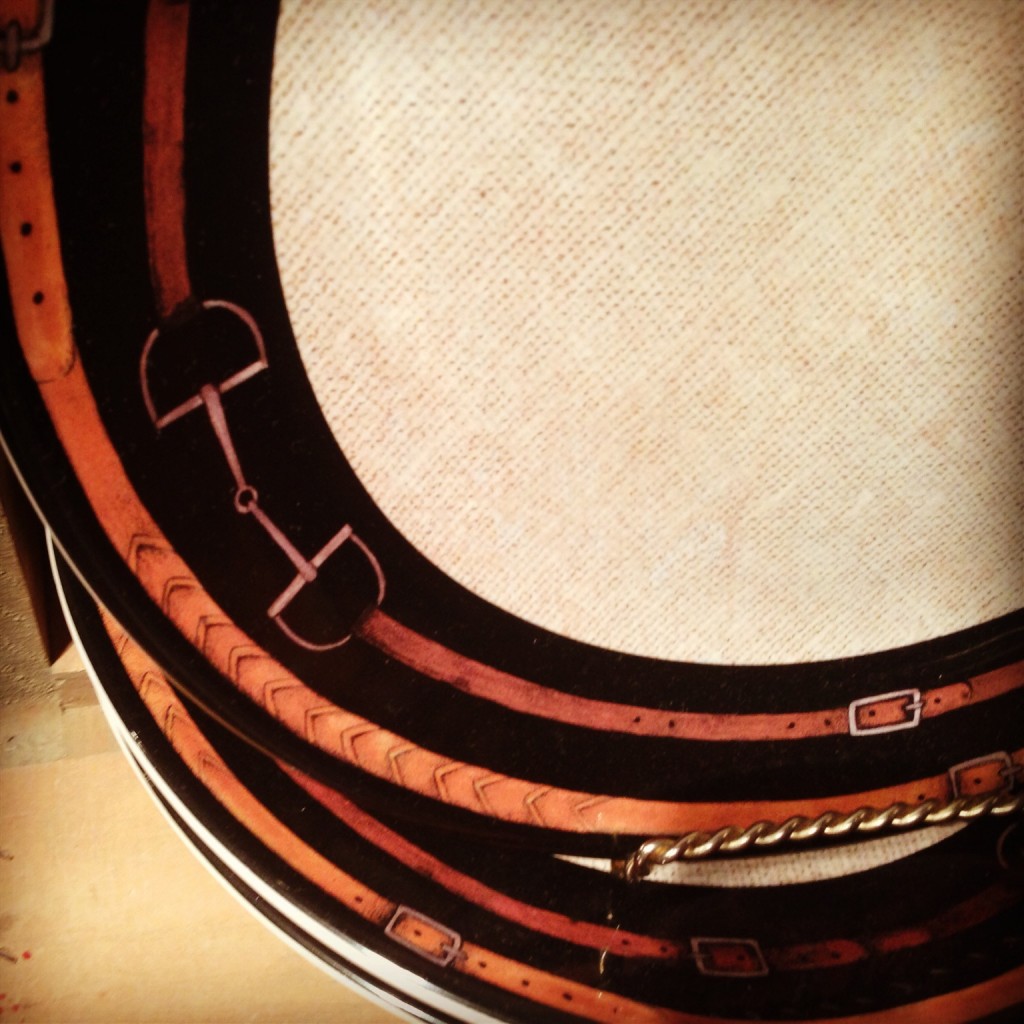 It's called "Country Style" from Cracker Barrel.  I am absolutely in love with the braided reins, horse bits and stirrup pattern on this ceramic dinnerware by Susan Winget.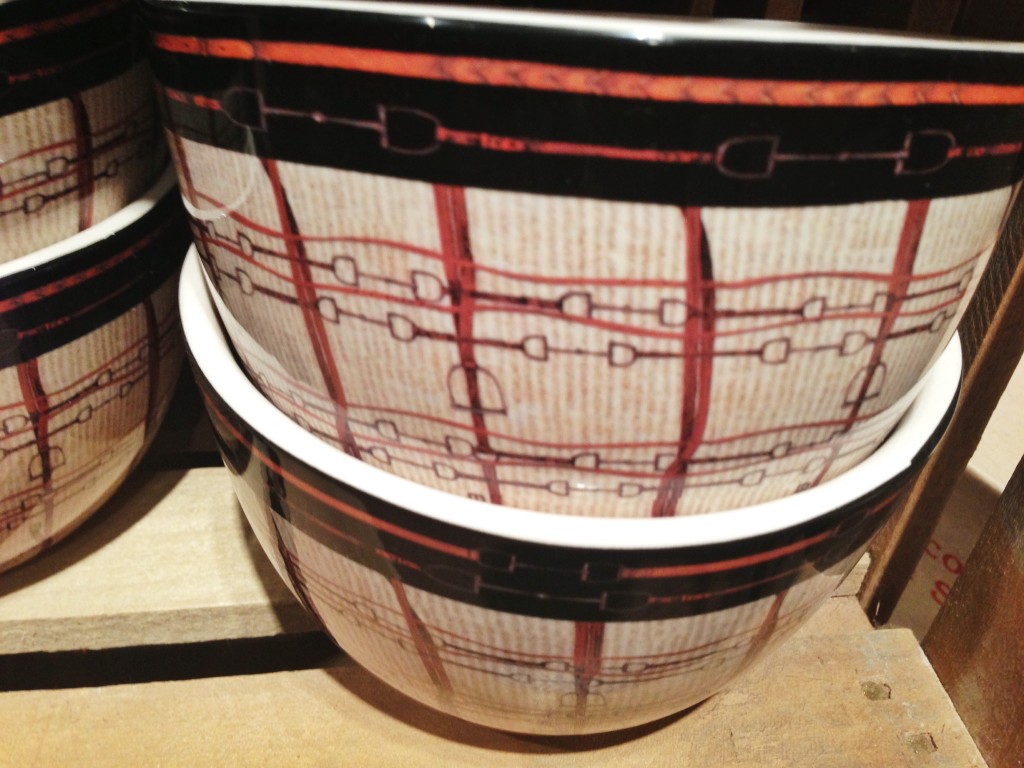 Even the bowls have a textured detail resembling English riding habit.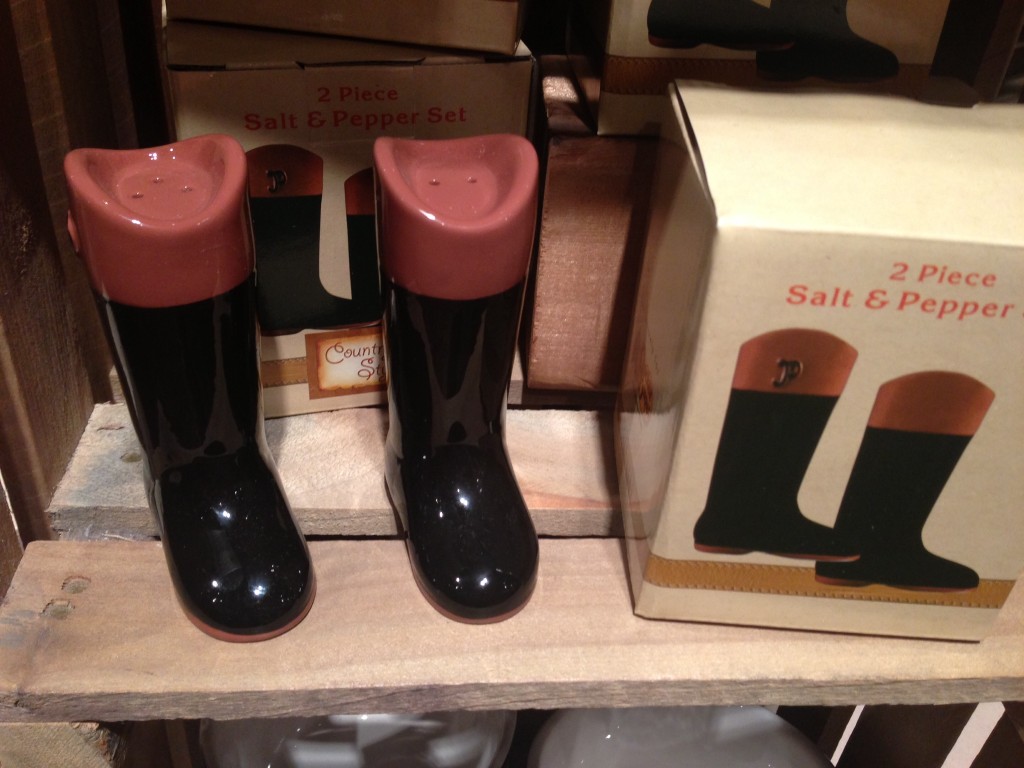 Riding boot salt and pepper shakers? Too cute for words.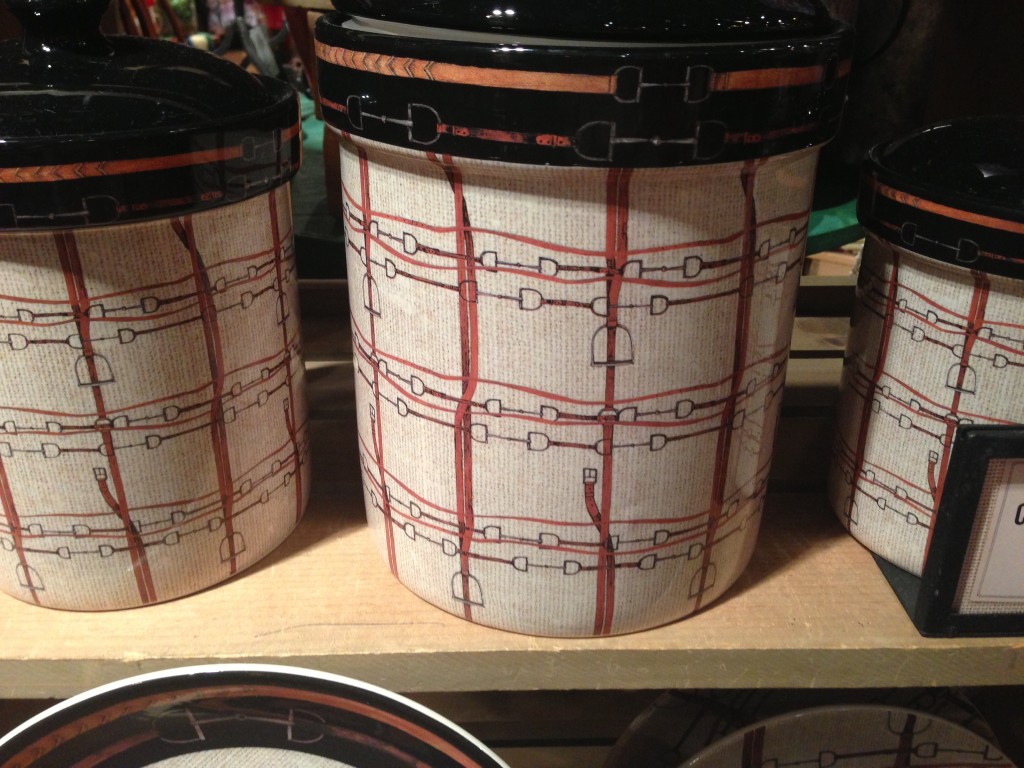 The three canisters are perfect for your favorite sweets and treats… maybe even some peppermints for the ponies 😉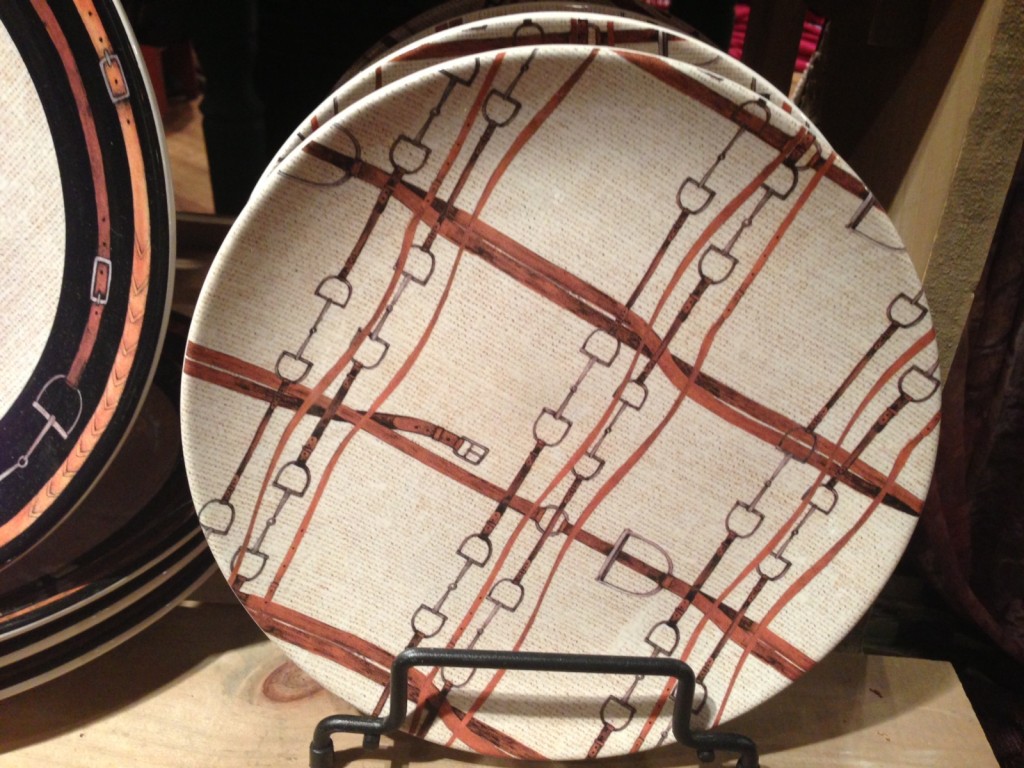 I think my next equestrian tailgate is covered with this new display!  From mugs, bowls, salad plates, dinner plates, and more… the "Country Style" section of Crackel Barrel has hit the Grand Prix when it comes to equestrian style home decor.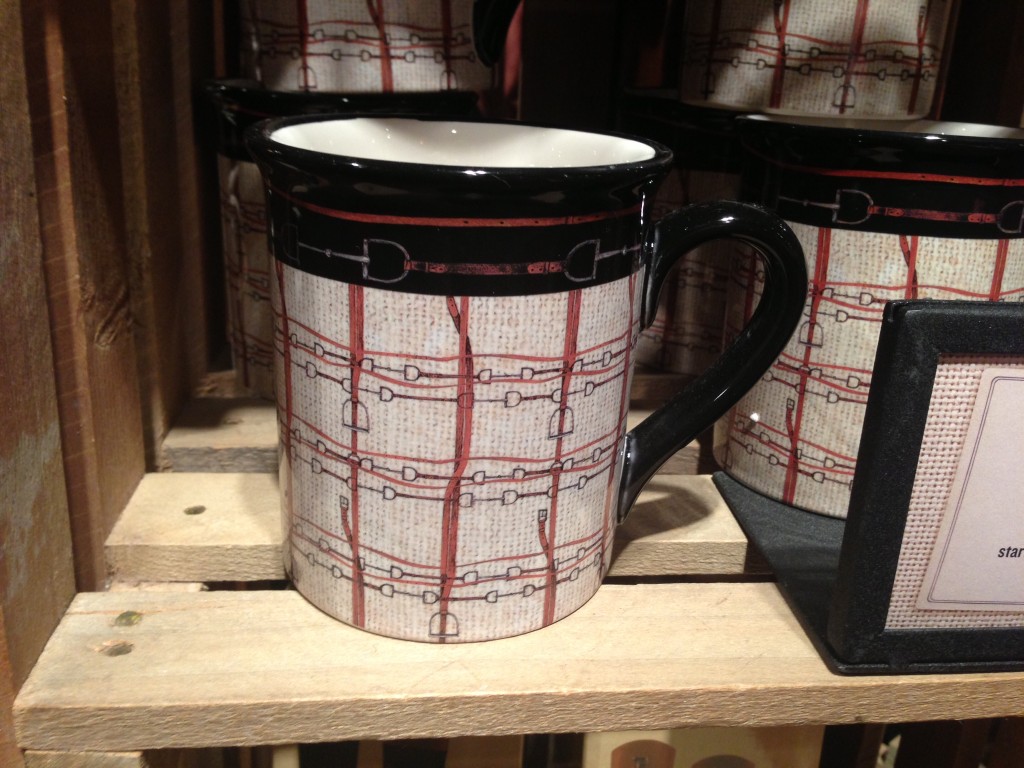 When you least expect it… it's always the best!
Lastly, mother came home with an equestrian print scarf also from the country store at Cracker Barrel.  Who knew they had such fabulous things at the good 'ole country store?! So, next time you are driving by one of these famous "pit stops", check out the store and browse around… you never know what you may find 🙂