Contemporary Equestrian Paintings In the Legacy of Sporting Art: Featuring Dog and Horse Fine Art and Portraiture
By 2001, Jaynie Milligan Spector already had an impressive-sounding resume and years of experience in the contemporary art world. After studying with Sotheby's Auction House in London, England, she had worked seven years as an art advisor, three years in a Soho gallery, and a brief stint in Christie's Contemporary Art Department. Her past experience gave her a broad-based foundation in contemporary art, but it was her passion for animals that gave her the desire to close in a particular niche within this world.
A lifetime lover of dogs, Spector had always been left breathless by the 19th century oil paintings by the likes of Percival Leonard Rosseau and Sir Edwin Henry Landseer.
Having grown largely from royalty's taste for animal portraiture, dog and horse paintings are nothing new on the radar: the tradition exists in the wake of sporting art popularized by English nobility. Such works of art depict scenes from hunting sports, pastimes that were originally only accessible to the upper echelons of the social strata. Because of this,
paintings and sculptures of people's treasured hunting animals became important reflections of upper-class life.
Portraits with animals were luxuries that were originally only afforded to royalty.  Diego Velazquez, the court painter for King Phillip IV of Spain, marvelously depicted members of the royal family astride their regal mounts.  Jacques-Louis David painted Napoleon into airs of strength and fortitude upon a rearing horse. Queen Victoria, in commissioning Sir Edwin Henry Landseer to paint her pets, broadened the appeal of animal paintings.
Through time animal portraiture has become more accessible, and has largely departed from its regal roots. However, its legacy hasn't fizzled out. Why? The bottom line is that people love their animals.
This has been the bedrock for Spector's success as a dealer in fine dog and horse art and portraiture. Her forays into this niche began in October of 2001. After the death of her beloved dog, it became clear to Spector exactly what was her passion. She opened a gallery devoted specifically to dog art, and later expanded her mission to include equine art.
She now represents thirty contemporary artists in her Charleston, South Carolina-based gallery. Her business is one-of-a-kind: no other gallery in the United States exists to serve contemporary artists of this particular genre. This, coupled with a finely tuned and discerning eye for art, has made Spector an authority trusted by serious collectors across the United States and in Europe.
Among the equine artists that Dog and Horse Fine Art represents are Larry Wheeler, Booth Malone, and Sandra Oppergard.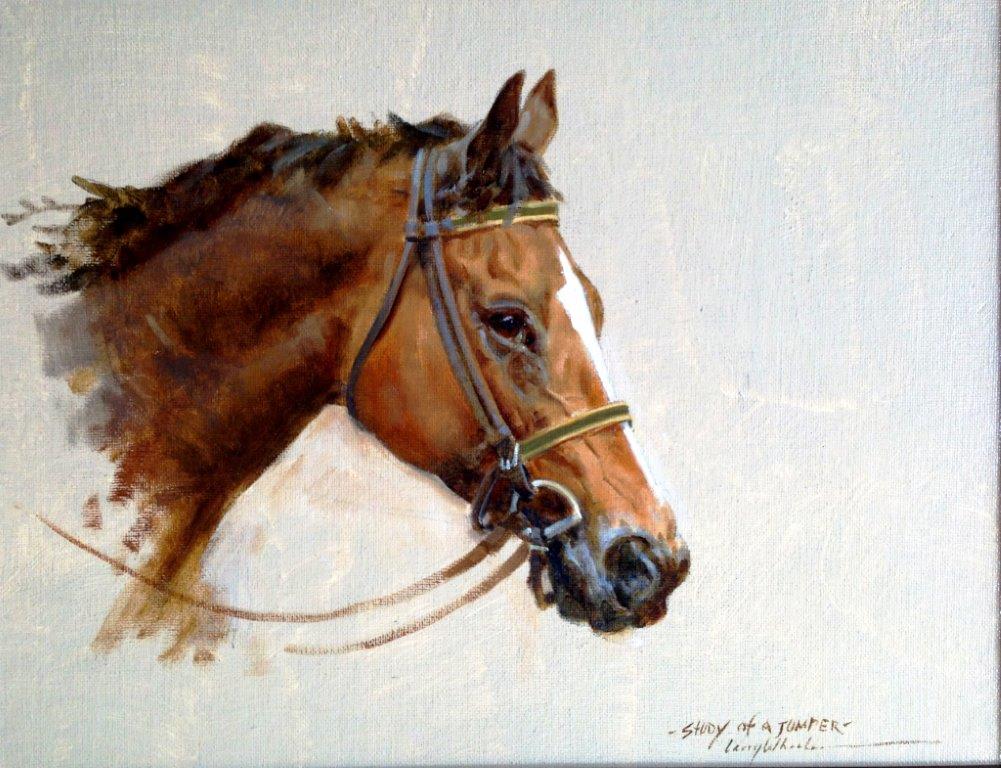 "Hunter Study"
Larry Wheeler
Oil on Canvas
Image courtesy of Dog and Horse Fine Art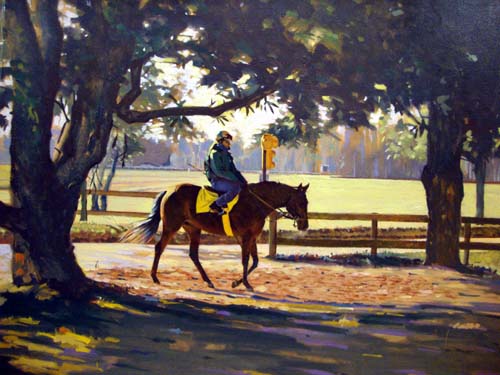 "Two Notch Road"
Booth Malone
Oil on Canvas
Image courtesy of Dog and Horse Fine Art 
While the aforementioned artists are all very traditional in their style, the gamut at Dog and Horse Fine art is wide. Jan Lukens, for example, is more contemporary. His paintings are tightly arranged, often on blank backgrounds that focus the viewer's eye on the horse as the main point of interest.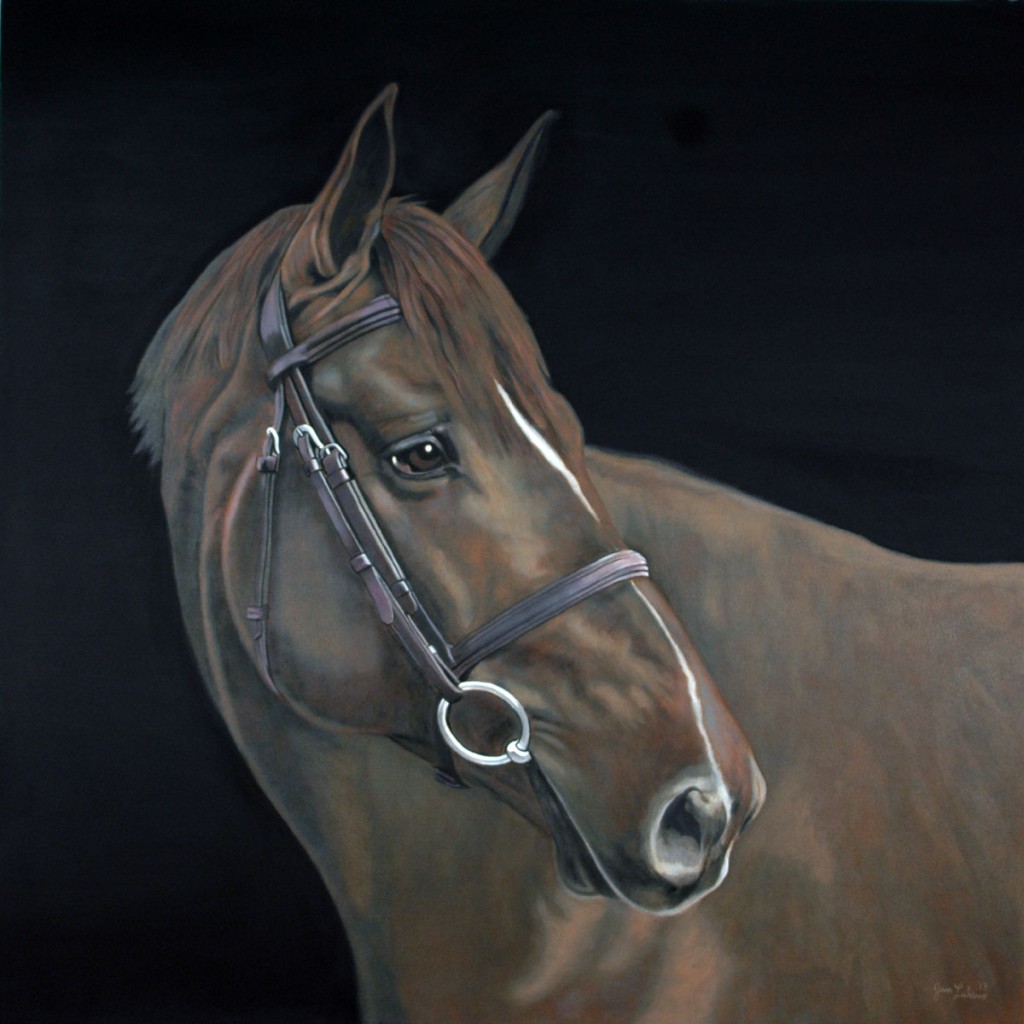 "Chestnut at Night"
Jan Lukens
Oil on Canvas
Image courtesy of Dog and Horse Fine Art
Spector utilizes her connections not only as a dealer, but also as an agent. Many of her clients aren't looking for a painting of a horse or dog, but a painting of their horse or dog, and they trust Spector to set them up with the best artists for commissioned work. Her long list of connections, made throughout a lifetime in the art scene, sets her customers up for success. Whatever their taste, and whatever their style, they are sure to find an artist to match it at Dog and Horse Fine Art.
What's in store for Dog and Horse Fine Art? Check out their upcoming exhibition, A Serene Life, paintings by Kathryn Freeman. To find out more information about this show and the artists that Dog and Horse Fine Art represents, visit their website at http://www.dogandhorsefineart.com/.