Chestnut-Inspired Derby Decor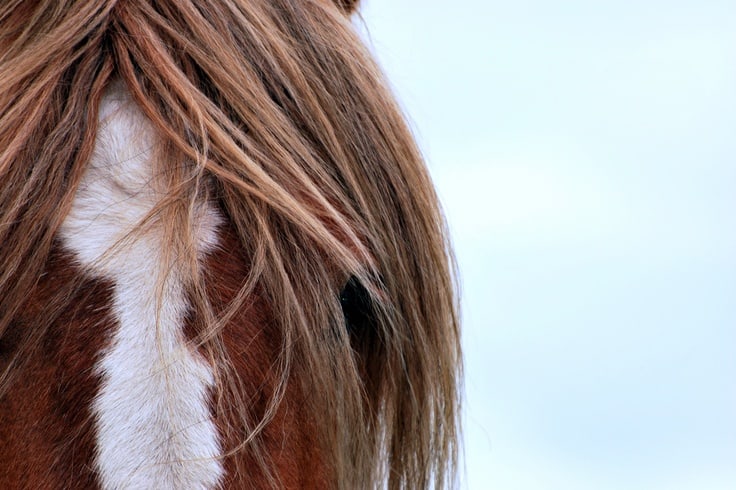 Chestnut is warm and rich in hue. Many of us have at least one story about our favorite Chestnut horse (or pony) in our lives. Chestnuts always seem to have distinct personality, whether it be a great one or not- they sure do have a way of distinguishing themselves from the rest of the herd.
Chestnut is the color for our inspiration for your next derby tailgate or party. Light beige, tans and neutrals as a background go well with hints of chestnut in the decor. Oh and hello, who doesn't love hints of Herringbone? Um.. Of course! It's always nice to add a little pop of color too, so we suggest a hint of powder blue to freshen up the palate. Once again, Horse & Hound we have fallen in love with a few favorites…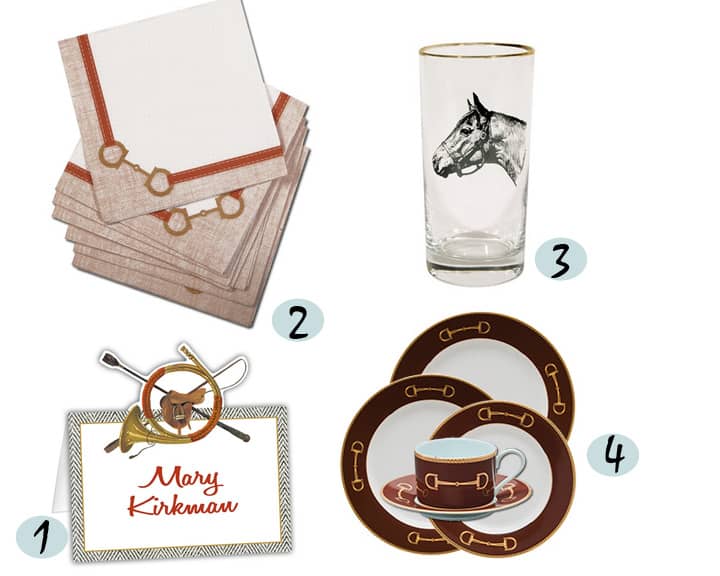 1) Equestrian English Place Cards

2) Horse bit printed Napkins
3) Horse head Glasses
4) Cheval Chestnut Brown Table wear.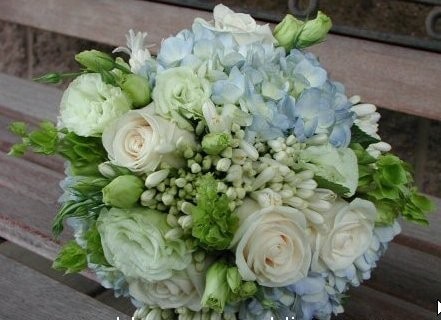 A bouquet of white roses, blue and white hydrangea, and white lisianthus florals are just enough color to add for a centerpiece arrangement.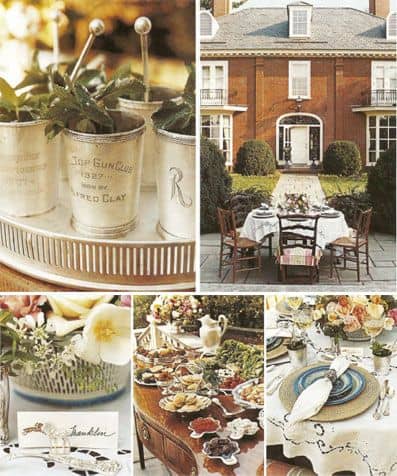 There's nothing more essential than a mint julep in a monogrammed silver cup for a derby party, and fresh mint is always a must! Keep your spreads easy, as most people are there to  mostly mingle and munch. It's always good to have a few sweets on hand like cake pops or cupcakes, too…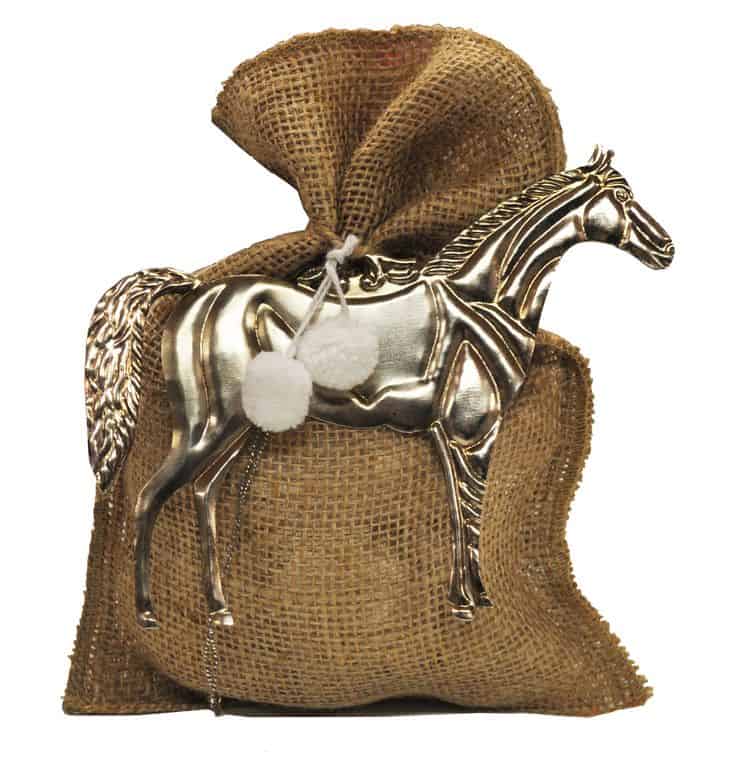 Finish the chestnut equestrian theme party off with favors in burlap and a brass horse for embellishment, like this one from Modern Lola. Tie it off with your favorite ribbon or pompoms according to your color scheme.  Derby season is rearin' to go… Share some of your favorite derby tailgate tips with us, we'd love to hear them!