Welcome Back-To-School Equestrian Style
Boys and Girls all over the world are back-to-school.  And the best part?  Lots of it is On Sale!  We decided to feature some of our favorite equestrian-inspired looks for the kiddos.  It's Fall, and you know what that means… equestrian style is in full-swing.  Break out the riding boots, breeches, and bunches and bunches of ponies!  Every little girl dreams of that little white pony, and whether she has one or not, she should at least be wearing her favorite pony-inspired outfit of hers to school.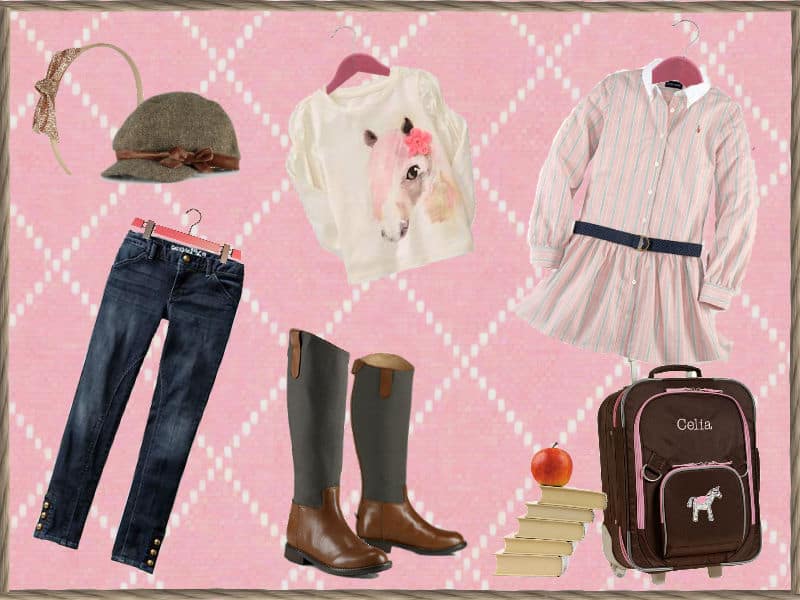 Don't forget to monogram her name on that pony 'pack of hers… otherwise one of her friends might try and snag it from her 'cause it's too-cute for words!
Ralph Lauren "Meghan" Riding Boots
Pottery Barn Fairfax Pony Backpack On Wheels
Gap Embellished Graphic White Pony Tee
Oxford Striped Ralph Lauren Shirtdress
And Boys, it's time to kick-it in khakis and break out the Ralph Lauren.  Oxford button downs and leather accessories are back-in for Fall.  Check out the latest backpack from Duluth Pack… it even holds a laptop!  Definitely a plus.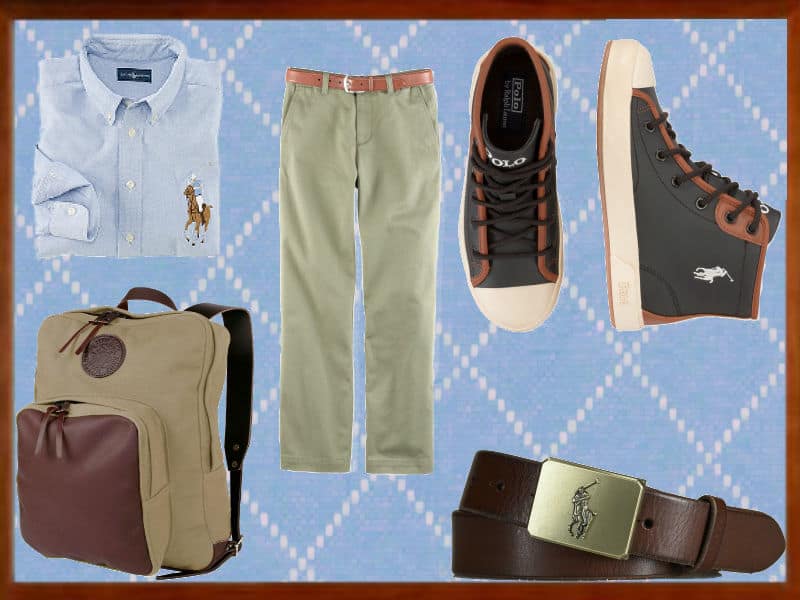 Items listed above are:
"Blake" Big Pony Ralph Lauren Oxford Button Down
Deluxe Laptop Daypack BackPack by Duluth
Ralph Lauren Ferguson Leather High Top
Ralph Lauren Pony Leather Belt