Featuring Warby Parker Spring '14 Eyewear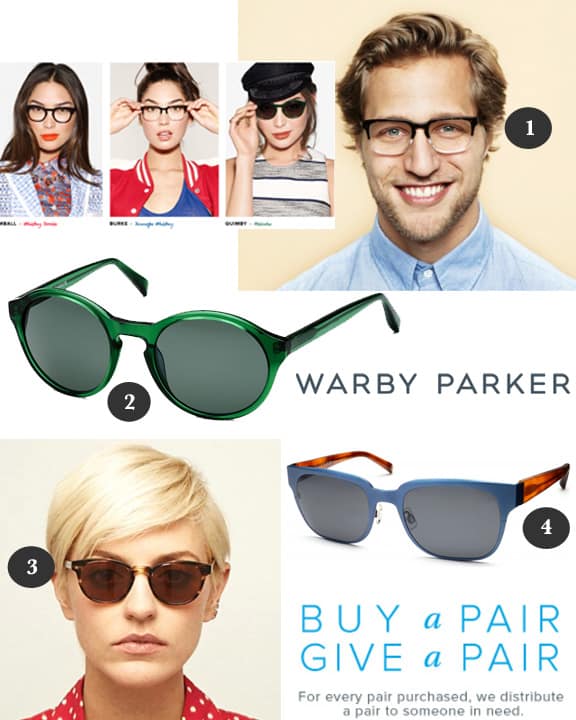 OK, So… The news is, we've fallen in love with Warby Parker. Not only because we love the preppy and classic style, but also the fact that for every pair purchased, a pair is distributed to someone in need.  It's like the Tom Shoes model for sunglasses… Hello, I'm obsessed! Over 500,000 glasses have been distributed to people in need in over 36 countries.
The names alone bring a bright smile to our face. The ones featured above are a few of our favorites, and one being the hunter green "Quimby". The Quimby is a must-have this season for the extra chic polo outing every Sunday.
The Mens styles such as the Burke and Rutherford are two great Spring classics to be worn both casual and classy functions.
1) Burke:  Warby Parker's model sure is a hunk wearing these 😉 !  We love the classic look of the Burke.
2) Quimby: Too Die For!  Obviously we love everything in Hunter Green.
3) Percey: Perfectly Preppy with a perfect name… Percey– Yes, please!
4) Rutherford: The blue and saddle leather color
Warby Parker, we love you indeed… Thanks for helping the world and being such a fabulous brand! For more information, please visit Warbyparker.com